Now, I'm not the kind of woman who drools over celebrities. Not usually. Not unless you count the likes of Johnny Depp, Brad Pitt, George Clooney, Vincent Perez…Okay! I guess I do drool over sexy male celebrities. I may be married; but, my eyes are in perfect working order.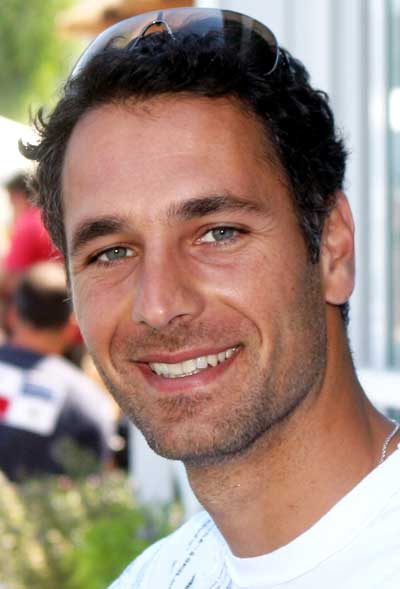 On February 2, 2006, Ansa, the Italian news organization, announced that Raoul Bova, who recently made the move from Rome to Hollywood to focus on his burgeoning international film career, was "voted Italy's sexiest man in a snap radio poll."
RTL 102.5, a popular radio station, wanted to prove that Italy's male stars "are still able to live up to their traditional reputation for being smooth-talking, sexy and successful with women." (ANSA, 02-Feb-06 17:30 NNN).
Bova took the top spot in a landslide. Considering his innumerable charms, it's not much of a surprise! Although Raoul Bova is a household name in Italy, he may not be as well known in other parts. I remembered seeing him in Under the Tuscan Sun, the Diane Lane movie, back in 2003.
I decided that I had to do some research into Signore Bova, at least for the sake of Life In Italy's readers. Hey, I'm a giver and I figured that looking into Raoul Bova's life wouldn't be too hard. (Did I mention how much I love my job!?!)
Raoul Bova was born in Rome, Italy, on August 14, 1971. His father worked for Alitalia and his mother was a housewife. Raoul has two sisters who he is still extremely close to. Before he graduated high school, Bova was a national swimming champion on the SS Lazio team. After that, he went on to serve in the Bersaglieri, a high-mobilty infantry unit that's part of the Italian army which can be clearly recognized from the special hat they wear – it's decorated with capercaillie (wood grouse) feathers. After his stint in the army, Raoul attended the Italian Institute of Physical Education for several years but dropped out to pursue acting.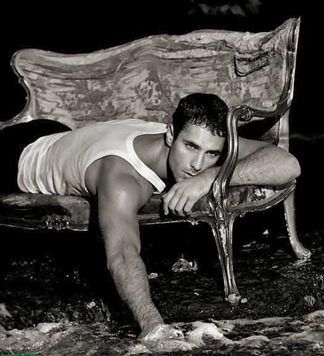 He debuted in 1992's TV movie, Una Storia Italiana, directed by Stefano Reali. Over the next ten years, Raoul was a fixture on Italian television. He had parts in several installments of the La Piovra mini-series (7,8 and 9) as well as the TV films Francesca e Nunziata, Il Testimone and Francesco, a life of St. Francis of Assisi, in which he played the title character.
He has also appeared in many cinema releases, playing a variety of characters. Some of these include:
Il Sindaco (The Mayor) — 1996
Rewind — 1998
Coppia Omicida (Homicide Cop) — 1998
I Cavaliere che fecero L'impresa (The Knights of the Quest) — 2001
Bova has worked with Italian and American luminaries such as Margherita Buy (Cominicio tutto per caso), Anthony Quinn (Il Sindaco) and Sylvester Stallone (Avenging Angelo). However, it was his turn as Lorenzo in the internationally acclaimed film, La Finestra di fronte (Facing Windows) with Giovanna Mezzogiorno, that gave him his first taste of widespread success. Soon after that film, Bova played the love interest to Diane Lane's character in Under the Tuscan Sun (2003). He tried his luck at Hollywood, and appeared in 2004's Alien vs. Predator and in the TV series What About Brian, in which he plays Angelo, a model-turned-psychologist who is married to the main character's sister. 2007 he acts in the tv series The Company with Michael Keaton and in 2010 he has a small role in The Tourist with Johnny Depp and Angelina Jolie. Meanwhile he has appeared in many Italian movies, included Immaturi (2011) and La scelta (2015).
Bova was married to Chiara Giordano from 2000 to 2013, a vertinarian that also produced one of his movies, with whom he had two children  Alessandro Leon and Francesco. Since 2013 has a relationship with actress Rocio Munoz Morales, that he met on the set of the movie Immaturi.
Bova has said that America has offered him roles that he could only dream of in Italy. It seems that his sexy image and past television roles have typecast him. Bova is determined to prove to the world that he is as talented as he is handsome.
From the looks of things, this fantastic actor with the piercing green eyes is well on his way!
by Deanna Couras Goodson