He did it all and he is everything. Roberto Benigni is an Italian comedian, actor, director, screenplay writer, producer, and author.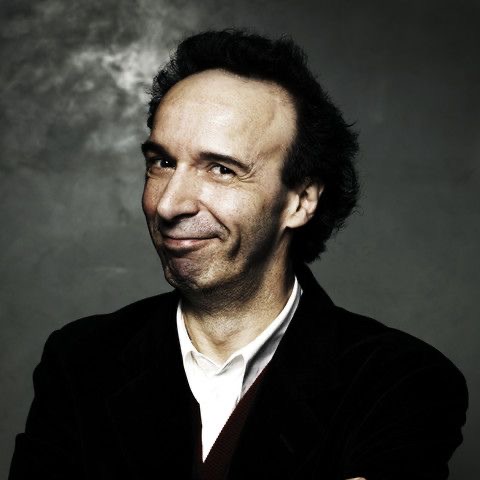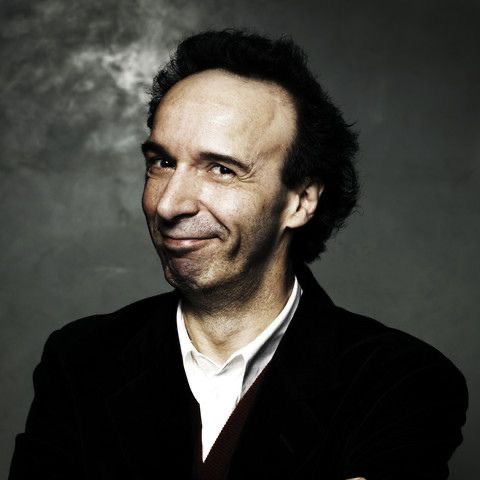 The beginnings
Roberto Benigni was born near the town of Arezzo (Tuscany) on October, 27th, 1952. He comes from humble and simple origins. In fact, his parents were farmers. Still, Benigni always had an outgoing, charismatic, and explosive personality.
During his teenage years, he started writing poems and he even went on tour with a writing group. During their show in Rome, a director suggest he should try acting. Then, the young wannabe actor met director Giuseppe Bertolucci.
"I told him all my stories from my little village, and we worked together on a monologue about this, and it was a resounding success in Italy," Benigni said to The Guardian, "And then we were offered to write a movie called The Building Where I Love You. This was my first movie."
The original title is Berlinguer, ti voglio bene. It was a provocative and satiric movie. In fact, Berlinguer was an Italian politician. Just like Benigni, the movie was different. At least in traditional Italy.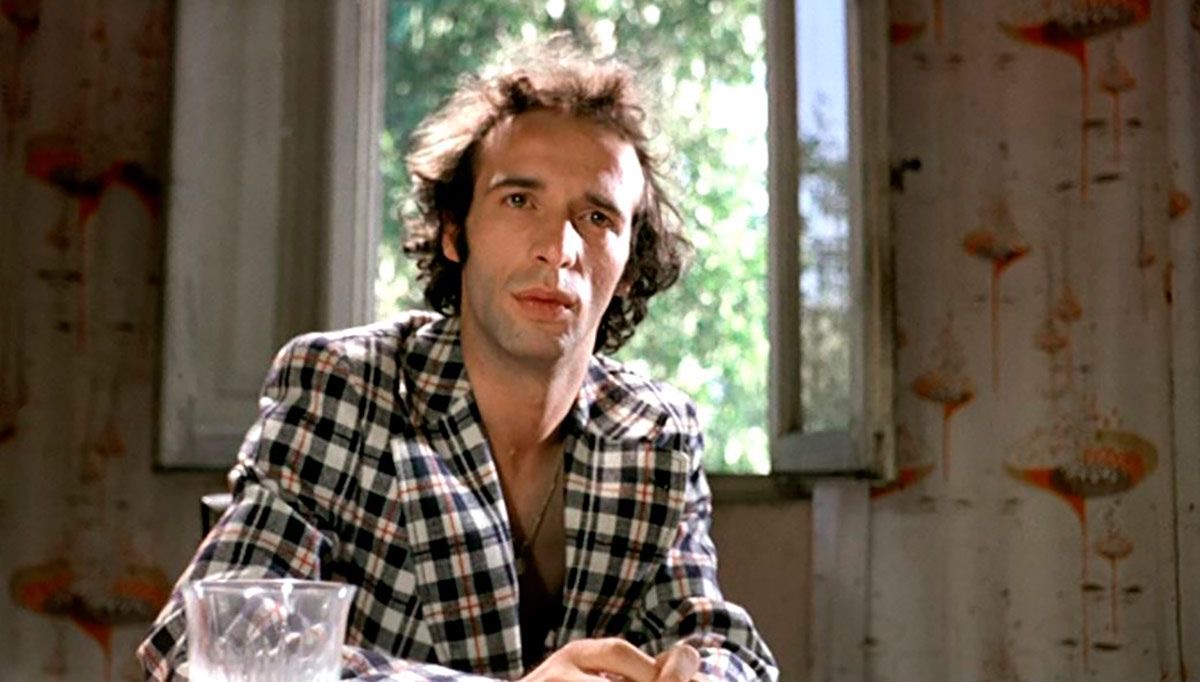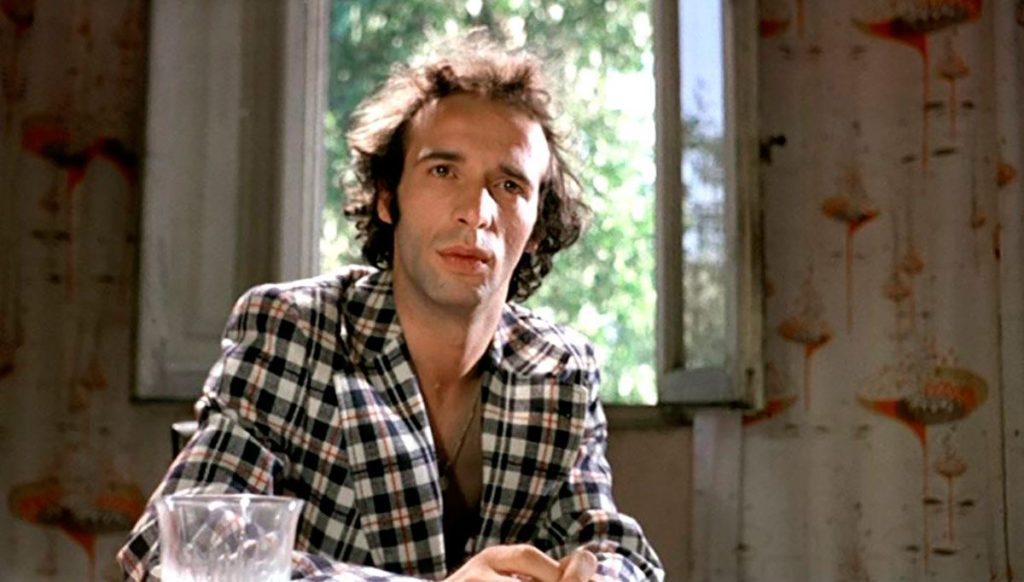 After the first successes, Roberto Benigni also made it to the small screen. While filming movies like Rombo di Tuono, the actor appeared on TV, participating in shows like L'Altra Domenica.
Benigni's talent was undeniable. In fact, he worked with pillars of the Italian scene. Names like Massimo Troisi and Federico Felling. With the Italian director, the Tuscan actor reached the international stage.
Then, he became the Roberto Benigni
This was the final consecration of Benigni's talent and hard-work. Through the 1980s and until the middle of the 90s, the actor never stopped. He played:
Johnny Stecchino
Il Mostro, aka the monster
La Voce della Luna (the moon's voice), directed by Fellini
Il Piccolo Diavolo, little devil
Then, 1997 arrived.
La Vita è Bella
Life is Beautiful
The pain and grief of the Holocaust. In the eyes and personality of Roberto Benigni. This is the movie that both shocked and enamored the world. The Tuscan city of Arezzo is the set of "Life is Beautiful," a film that made the Italian actor a worldwide star.
Fun fact about this winning and painful movie: it was the highest-grossing Italian movie at the country's box office. Until 2011, when "What a Beautiful Day" by Checco Zalone surpassed it.
Movies, theater, and TV
After the 1997 success, the Italian was looking at a stellar path. In 2002, he played the wooden puppet Pinocchio in a movie he also directed. Two years later, he played in La Tigre e la Neve with his wife Nicoletta Braschi.
Then, a pause until 2012, when Roberto Benigni joined Woody Allen in "To Rome with Love."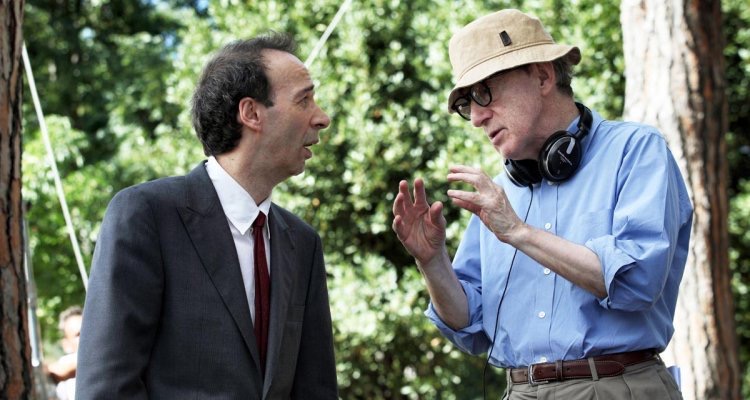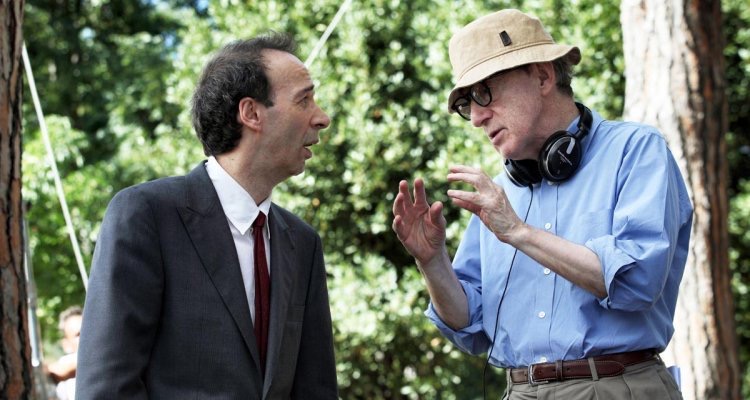 When he wasn't acting in movies, Benigni was on stage at the Italian theaters. In fact, he brought Dante's Divina Commedia back to the people. He took a book that every Italian student knows and he turned into a cool and glamorous story.
One of his latest project is the participation in the Pinocchio movie, directed by Matteo Garrone. Only, this time, the actor plays Geppetto.
Roberto Benigni in his own words
Bits and pieces from his interviews.
On his parents:
"I grew up in Tuscany in a very poor family. My father was a farmer and my mother was a farmer, but, my childhood was very good. I am very grateful for my childhood, because it was full of gladness and good humanity."
"My mother and my father went to the cinema for the first time when I made my first movie in 1978. They paid for the ticket and they stayed from four in the afternoon until midnight," Benigni said to The Guardian, "they were used to the dance hall, where they could stay till it closed.
On the story of Pinocchio:
" I think I am the only one actor in the whole world that played Pinocchio, and then his father Geppetto," the actor said, "I love Pinocchio so much that I could play everybody, including Jiminy Cricket. I love this fairy tale so much and I'm really lucky that I've also gotten to play the father of Pinocchio."
When he met the Pope
There is no doubt that Roberto Benigni is full of surprises. He's capable of both smiles and tears. He can viewers think and he can make them relax. It's a quality not many actors have. Actually, it's a Benigni trait.