From social activism to James Bond. From a tiny village to the international stage. This is Monica Bellucci's story.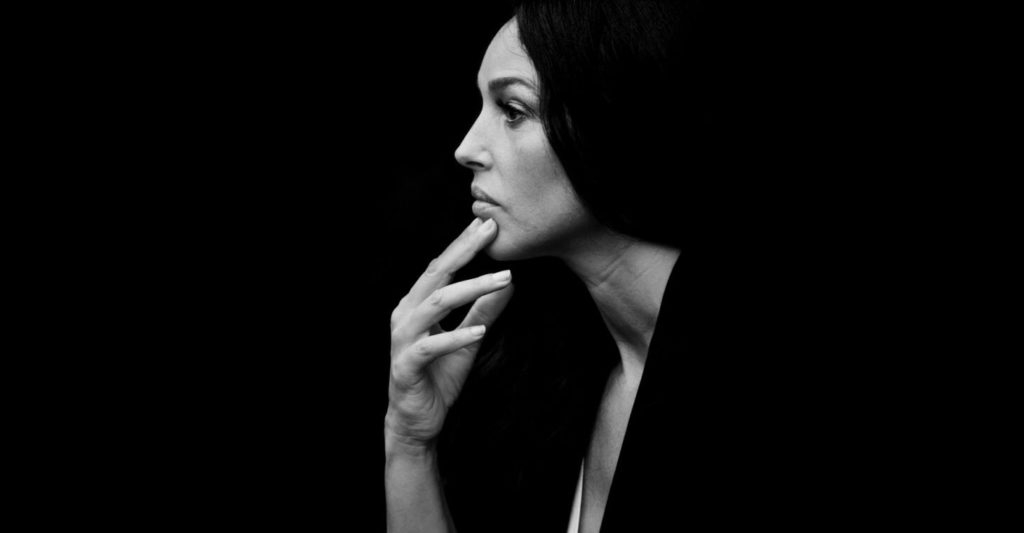 The life of Monica Bellucci
The free-spirited Italian actress was born on September 30, 1964 in the village of Città di Castello, near Perugia. And not from an acting family. In fact, her father ran a trucking company. She went to the University of Perugia to study law, but her studies stopped suddenly.
They stopped when one of her friends took Bellucci to a modeling agency. Gorgeous and full of charm, she was signed on the spot. That's when she quit law and she later would admit that would have a boring career.
Bellucci preferred the glamorous life of a model. To purse it, she moved to Milan in 1988, where she signed with Élite Model Management. She was immediately busy. Bellucci worked with Dolce & Gabbana and even posed for French Elle. She also became a fixture on the catwalks in New York, Paris and Milan.
Her acting career
However, it seemed that Bellucci yearned for something else. So, she began taking acting classes. Once again, she was an instant success.
The Italian debut
In 1990, she made her screen debut on TV in the series Vita coi figli (Life with the Children). Later that same year, she showed up on the big screen in Briganti (a.k.a Bandits: Love and Liberty) along with actress Francesca Neri, daughter of the legendary Rosalba Neri.
Bellucci played Francesca, a single mother, in La Riffa (1991), for which she also played a nude scene. In fact, she is proud of her body and she has never been afraid to show it.
"My body is so important to me! My face, my arms, my legs, my hands, my eyes, everything. I use everything I have," she said.
Reaching international fame
In fact, during her American debut, Bellucci had a topless scene. She was the bride of Gary Oldman's Dracula. Francis Ford Coppola's directed her in this movie rendition of the classic Bram Stoker novel in 1992.
Dracula also starred Keanu Reeves. Later, they would act together again, in two of the Matrix movies, where she starred as Persephone. A role she loved.
"It's dangerous, sensual," she said, "but with a sense of humor."
The part required more acting than action. The Matrix films are produced by Joel Silver and have grossed hundreds of millions worldwide.
Bellucci has never chosen her role for their box office. Instead, she chose movies she believed in, from a big-budget flick to an artsy, independent movie. Overall, she has forged an impressive list of acting credits in multiple countries. In fact, Bellucci fluently speaks English, Italian, and French. Without a doubt, this has helped her career.
The French triumph
In 1996, Ms. Bellucci earned a great deal of acclaim and respect for her work in L'Appartement. She received a César nomination as the Most Promising Young Actress category (The César is the French equivalent of the Oscar).
It was during filming of L'Appartement (the Apartment) that she met her husband Vincent Cassel. They have since made many more movies together. Titles include 2001′s The Brotherhood of the Wolf, Compromis (1998), and 2002's Irreversible.
In their private life, they had two children but the coupleseparated in 2013.
Monica Bellucci as Mary Magdalene
In 2004, Monica took on perhaps the biggest challenge of her career. That's when she starred as Mary Magdalene in Mel Gibson's The Passion of the Christ. Although she only had a few lines in the film, she was able to evoke a great deal of emotion with her eyes.
Mel has said that it was difficult to make her look unattractive and that they had to keep throwing mud on her for the Crucifixion scenes to tone down her stunning beauty. While doing press for the film, he mentioned that he almost didn't cast Bellucci in the role because she was almost too beautiful to play the Magdalene.
Bellucci believed that this role in The Passion of the Christ took her on a spiritual journey, although she isn't a Christian herself.
"If there's something I believe in, it's a mysterious energy, the one that fits the oceans during tides, the one that unites nature and beings," she said.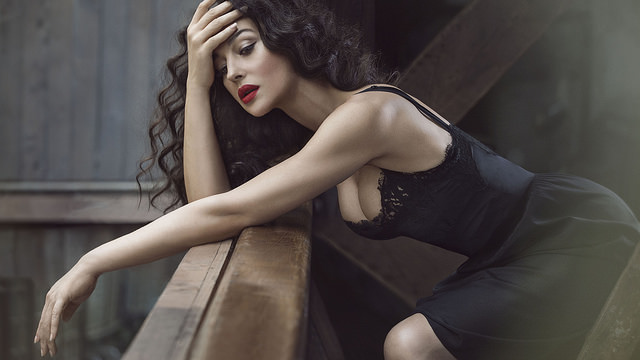 Her endless acting resume
In 2000, Bellucci played the title character in Malena. The film gained a lot of attention because it was directed by Academy-award winning director Giuseppe Tornatore. In this movie, the actress played a woman the role of an independent Italian woman. The catch? The movie is set in the 1940s, when women were only seen as mothers or wives.
"I know what it means to come from a place where everybody knows everybody, and when you walk down the street and men look at you, and the women can be jealous of you," Bellucci said, "so I know the feeling."
In 2005 she played the Mirror Queen in The Brothers Grimm and in 2006, she was a prostitute in Combien tu m'aimes? In addition to Dracula, Matrix and the Passion of the Christ, she co-starred with Bruce Willis. She was Dr. Lena Kendricks, an American citizen in the American movie, Tears of the Sun. This role is a far cry from her role as Gene Hackman's trophy wife, Chantal Hearts, in Under Suspicion.
Bellucci has even starred in a children's film Palla di Neve (Snowball), as a pharaoh's wife in the TV movie Joseph, and as Cleopatra, the Queen of the Nile, in Astérix et Obélix: Mission Cléopatre. This film was an adaptation of a popular French comic book series. Other French films she's starred in include Dobermann (1997) and Franck Spadone (2000).
The woman behind the curtain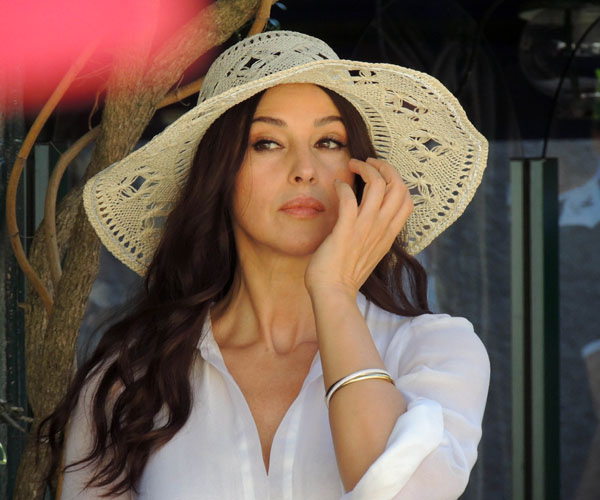 Bellucci is proud to be a European actress who gets to work in America as well. Her European sensibility is demonstrated very strongly in her attitude towards her beauty. She eats "everything" and doesn't want to "get skinny, skinny, skinny is not the thing I want to do! I'm not fixated with getting skinny. I respect the natural."
Although Bellucci loves living in Paris, she misses her spaghetti, and sees herself as very much an Italian.
"I see myself like any Italian girl because everything is so Italian to me – like the way I love to eat," she told Mark Salisbury, of The Observer.
The actress shows no signs of slowing down. She keeps modelling and acting. One of her biggest dreams was to work with Italian-American actor, Robert De Niro, a dream she fulfilled in 2011 when they both acted in Italian movie Manuale d'amore 3.
Monica Bellucci is an independent beauty who does not want to be a movie star. As she says, "I'm just an actress. It's not about the beauty or the charm or the sensual appearance; it's more about acting and that's what I'm happy about."
Happy, from a tiny village near Perugia to international fame.
By Deanna Couras Goodson