I love this time of the year, not only because I am a fan of the Fall, but also because I like the spooky atmosphere that comes with Halloween and All Souls' Day: I love mystery, the paranormal and everything in between. With such a pedigree, it comes as no surprise I am a huge horror movies fan. I like my horrors disturbing and truly scary. The problem is I do not get scared easily, so it is hard to please me.
Italian horror movies for Halloween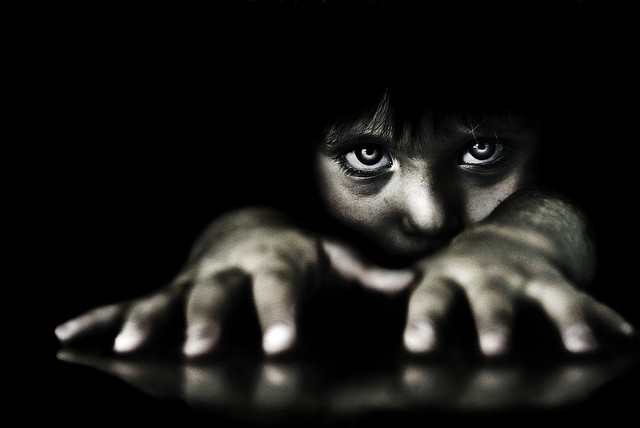 So which are the best Italian horror movies for Halloween? Ghosts and demonic hauntings remain my favorites, but I do also love good, harsh psycho-killer thrills. In more recent years, I began appreciating the "found footage" genre, even though there may be too many around nowadays, and none seems to have reached the level of spookiness and bona fide chill of the Blair Witch Project.
Italy has a long tradition of niche horror movies, some of which became famous also abroad: Dario Argento, Lamberto Bava and Lucio Fulci's work is well known among horror fans a bit everywhere in the world. As we are just at the right time of the year, I thought making a list of the ten scariest Italian horror flicks may be a good idea: nothing better than giving an exotic twist to your seasonal allowance of freights and spooks. Here they come, in no specific order, but absolutely apt to make your worst nightmare come true.
Turn off the lights and grab that popcorn then, it is time to start!
Profondo Rosso (Dario Argento, 1975)
"Deep Red," as its title translates in English, is the color of this terrifying tale running between horror and thriller. A musician witnesses the murder of a famous psychic, butchered with a hatchet in an incredibly gruesome way. He joins forces with a journalist to find out more about the crime and, needless to say, the killer is less than pleased with the attention and will do anything possible to keep a disturbing secret hidden in the folds of night…
"Profondo Rosso" original trailer 
Phenomena (Dario Argento, 1985)
Another amazing work by the master of Italian horror, Phenomena (known in English with the title "Creepers") tells the story of a young girl, interpreted by Jennifer Connelly, who is able to comunicate with insects. This gift will place her at the centre of a series of murderous and mysterious events revolving around the high-end Swiss boarding school she attends. Madness, gore and sheer creepiness mix perfectly in this movie, which is one of my favorite Argento's works.
Dario Argento's Three Mothers' Trilogy: Suspiria (1977), Inferno (1980) and La Terza Madre (2007)
Ok, this is three movies, but man! they will make your evening. You can watch them singularly if you want, but the idea of enjoying the Three Mothers' Trilogy all at once is pretty enticing.
The idea behind the films came to Argento while reading Thomas De Quincey's Suspiria de Profundis, where this famous opium aficionado discusses the existence of the three mothers of evil: the Mater Suspiriorum, protagonist of Suspiria, the Mater Tenebrarum, at the centre of Inferno, and the most deadly of them all, the Mater Lacrimarum, diabolical presence of La Terza Madre (titled Mother of Tears in English). The three entities are demonic spirits, witches if you will, able to awaken the innermost fears of each and every one of us. "Suspiria" is set in a German dance school, "Inferno" in a swanky, but old New York condo and, of course, the Mater Lacrimarum of "Mother of Tears" chose the Eternal City, Rome, as her home.
Suspiria and Mother of Tears are available on Netflix DVD, whereas you can find Inferno also on youtube. 
Danza Macabra (Sergio Corbucci and Antonio Margheriti, 1964)
As, in the 1960s, anything with an English tang was considered cooler than life, Corbucci and Margheriti actually appear on this movie's credit as Gordon Wilson Jr. and Athony M. Dawson.
Danza Macabra, aka Castle of Blood, is one of those classics, old fashioned black and white flicks, with hints of good gothic chills and zombies one is bound to enjoy. Set in the 1800s, it is the story of a journalist who is taunted by nobody less than Edgar Allan Poe to spend All Souls' night in a house the great writer maintains to be demonically infested. If you like classic horrors, this is a great piece.
Castle of Blood is available in full on youtube. 
"Castle of Blood" English trailer
Shadow (Federico Zampaglione, 2009)
Shadow is considered by many a new classic of Italian horror and a clear cinematic tribute to Italy's legends of the genre, Dario Argento, Mario and Lamberto Bava and Lucio Fulci. The movie follows the harrowing story of an Iraq vet who starts a mountain bike road trip through Europe, unaware of the evil and fear lurking around because of a mysterious, ancestral force. The movie, as it used to happen in the 1970s, was shot in English, then dubbed into Italian.
Cannibal Holocaust (Ruggero Deodato, 1980)
Cannibal Holocaust is the mother of all found footage movies, and it is as sick as hell. Certainly not for the faint hearted, do not say I did not warn you.
The story is pretty simple: a documentary crew goes missing in the Amazon during a mission to film cannibal tribes. Some time later, a rescue group led by a New York University anthropologist retrieves a bunch of lost footage in the forest, which is then broadcasted on American tv… The movie, entirely shot in the Amazon, with the actors interacting with indigenous tribes, was believed to be real and its director was arrested. Many of its main actors had signed, as part of their contract, a clause forcing them not to appear in public for 12 months after the movie release, in order to fuel the belief they were all, in fact, dead. Deodato was eventually entirely cleared, but the movie was banned in many countries, including Italy, due to its graphic violence scenes. It is still banned in many places.
La Casa dalle Finestre che Ridono (Pupi Avati, 1976)
Known in English as The House with Laughing Windows, the movie is a great mix of thriller and horror, in a style typical of the genre. It tells the story of a young artist who has been hired to restore a fresco in a church, apparently depicting the martyrdom of Saint Sebastian. Soon, he will not only find out the fresco's author was a madman hiding a freightening secret, but will also understand there is something hominous, dark and mysterious lurking in the past of this small Pianura Padana's community he became part of.
In spite of my research, I could not find a legal (i.e. Netflix and the likes) way to watch the movie in streaming, although the Italian original is available on youtube. 
La Chiesa (Michele Soavi, 1989)
La Chiesa (The Church) is one of my favorite horror movies, even though it has, throughout the years, received alternate criticism. Directed by Michele Soavi, but produced by his mentor, Dario Argento, the film has among its cast also a young Asia Argento. Frightful and unsettling events take place inside a 12th century gothic church built upon a mass grave, when a group of people gets trapped inside it: soon, the ghosts of those buried underneath awaken and try resurrecting nothing less than the Devil itself.
"The Church"'s trailer 
Quella Villa Accanto al Cimitero (Lucio Fulci, 1981)
The House by the Cemetery is a pretty disturbing supernatural horror. It is considered by many the third installement of the unofficial "Gates of Hell" trilogy along with The City of the Living Dead and The Beyond. The plot is already enough to get you interested: Dr Boyle moves with his family from New York to Boston to continue research work begun by a collegue who killed himself after murdering his own mistress. The house where the Boyles move into, isolated and kind of creepy, used to belong to the very subject of Dr Boyle's research, Dr Freudstein. What the family will find out about the house and its previous inhabitants is the stuff of nightmares.
Non Ho Sonno (Dario Argento, 2001)
Sleepless, as it is known in the US, is set in beautiful Turin and brings us back to the work of Italy's genre master, Dario Argento. More a giallo than a proper horror, Sleepless has, however, all the chrisms of the latter: amazingly eerie locations, gruesome murders, a deranged killer and a frankly disturbing conclusion. It has been compared by many to Profondo Rosso, one of Argento's earlier masterpieces, of which we have already talked above.
In 1983, a child witnesses the horrific murder of his mother, but fails to see her killer. Years later, it appears the murderer has come back when women begin being slaughtered following the lines of an old nursery rhyme associated to that first, earlier murder. A retired policeman and the now adult child of 1983 start investigating this new series of homicides, discovering an amazing truth.
Italian trailer for "Non Ho Sonno"