If it all started as an unusual night to have fun, but today Halloween has become more and more popular and an increasing number of Italian people are celebrating it from the north to the south of the country. Although Halloween was born as a pagan celebration, with Celtic origins, to honor the dead in Europe, it was exported to the USA by immigrants from Ireland and Scotland in the 19th century (more here about the History of Halloween).
It is not a long time ago that Italy started to celebrate Halloween and this festival has gradually become popular thanks to American films and TV series, often facing the disapproval of the Christian world.
Despite its pagan roots, today Halloween seems to be an event perfectly integrated within local culture. Window shops with pumpkins and Halloween gadgets, pubs organizing horror parties, people wearing terrifying masks and children asking for candies are a clear proof of it.
Moreover, Italy is exceeding expectations with some picturesque events taking place all over the country. Here is a list of the most outstanding events held around Italy in honor of Halloween.
Halloween events in Italy: La festa delle streghe a Corinaldo
Ancona  and the surrounding villages and towns are animated by special street shows and events. Particularly known is  the Festa delle streghe a Corinaldo, The Witch Fair of Corinaldo, which has been taking place each year since 1998, during the last days of October. The town transforms itself into a true American-style horror show, with many public buildings and restaurants decorated for Halloween and special statues built from pumpkins on display.
There are also two special places that visitors can to visit: Il Tunnel della Paura (The Tunnel of Fear), a building haunted by "ghosts" created by lighting and special visual effects, and La Torre delle Trasformazioni (The Transformation Tower), where make-up artists can transform you into something decidedly scarier than your usual self. The festival climax is the election of Miss Strega (Miss Witch), an award that goes to the most original costume, hairstyle and make-up. There is also musical entertainment and fireworks that continue into the dead of night.
Il Tunnel della Paura
Halloween events in Italy: Le vie dell'orrore in Comacchio
Ferrara is another city where Halloween is embraced eagerly by its inhabitants. Shop windows and streets are decorated with terror-themed props and everyone seems to like and enjoy the atmosphere. In nearby Comacchio, Le Vie dell'Orrore a Comacchio (The Streets of Horror of Comacchio) takes place every year on the 31st of October. The Vie dell'Orrore is the occasion to transform Comacchio's own graveyard into the set for comedic horror shows.
Halloween events in Italy: le terre magiche di Borgo a Mozzano
The area of Garfagnana, in Tuscany, is a perfect place to celebrate Halloween as it is considered by many as a land of magic. Costume parties, concerts and shows flood the town of Borgo a Mozzano on Halloween Day, for its Le Terre Magiche, which reaches this year its 25th  edition. This year the program is really rich and includes "La Notte Nera", an interactive horror game and the "Ghost Experiment" a ghost hunting session, which will take place on the 31st  and to which you can sign up until the 20thof October.
Halloween events in italy: il trekking dei misteri
These events, where visitors are guided to hidden and mysterious corners of the area, are organized by more than 30 Italian towns. Usually, these tours take place at night and you will always have some spooky fun while learning new stories and legends about Italy. Siena, Matera and the entire region of Veneto are only few of the locations offering Halloween themed tours and events.
Halloween events in Italy: the amusement parks
Several amusement parks open their gates to families, children or simply adults who want to spend the event in a funny and lively way. Special costumes and entertainment activies are organized in some of the most famous parks in the country such as Gardaland in Verona, Rainbow Magicland and Zoomarine in Rome, where everything is connected to the celebration of the event.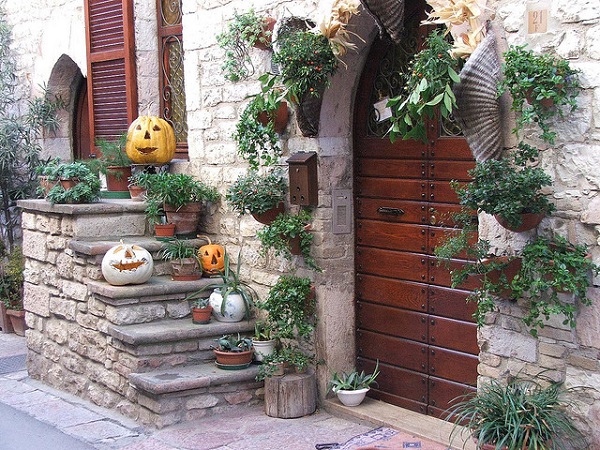 Halloween events in Italy: castles
There is no better setting to spend a spooky night like Halloween than a castle, where mystery lingers by definition. Several Italian towns organize special tours of local castles with scary itineraries and storytelling about the people who inhabited it. These terrifying tours are becoming more and more common across the country and a popular way to celebrate the event.
The Castle di Gropparello (Piacenza), for example, hosts a medieval dinner for the "Notte delle streghe" (Witches' night).
Bracciano, on the homonymous lake, turns its castle into the home of spooky celebrations on the first days of November.
Halloween events for Kids in Italy
Here are just a few of the events organized for children in Italy, in occasion of Halloween:
Castelnuovo di Farfa (Rieti, Lazio) on October 31st becomes a big Halloween Gothic Fest. In the afternoon there will be entertainment for the children, and in the evening the village becomes a horror museum for the adults.
Monticello d'Alba, in the Langhe region of Piedmont, hosts a two or three days event, with a spooky visit of the castle for everyone.
In Grumello Castle, Bergamo, Halloween is celebrated on the Sunday closer to the full moon, with a "Grande festa del plenilunio" (the full moon party) for kids.
Rome also proposes Halloween celebrations from the 31st  of October to the 2nd of November, which include plenty of activities for adults and children alike.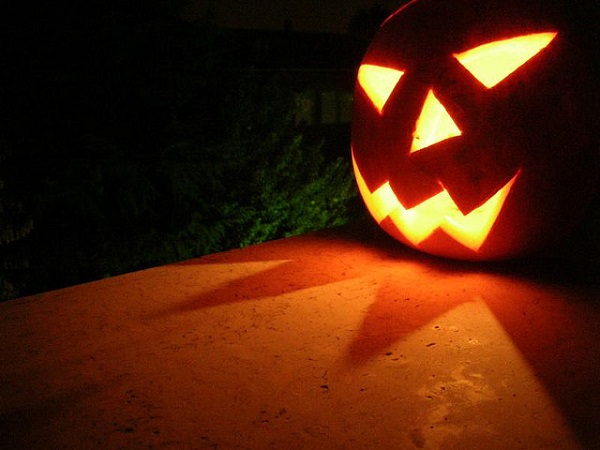 When it comes to Halloween proper, Italy may not be able to rival countries with an established Celtic tradition of celebrating this day. The country has made significant strides in recent years to introduce Halloween traditions for all. The greatest trend is that of combining the local with the foreign, adapting the event to typical things of Italy; several places are following the topic tricolore, Italian flag colors, as the leading theme of the day describing some characters and people of Italy from a more mysterious perspective. Fun and spooky events for everyone seem to have become also the Italian motto to celebrate an event which is not really local and typical of Italy but that has perfectly made its way in the country, almost gaining upon the ancient and widely celebrated event of Carnival.
See also: Halloween in Italy