A DJ (Disk Jockey) is an extremely important part of the music industry. It has been like this starting with the year 1973, when a Jamaican-born Kool Herc used to perform at parties in his neighborhood, Bronx. He invented DJing by developing a technique of mixing back and forth between two records in order to extend the rhythmic instrumental segment, and the mix was created. Nowadays, there is no way that some of us didn't hear a mix from one famous DJ.
DJs and their performances – The importance in the music industry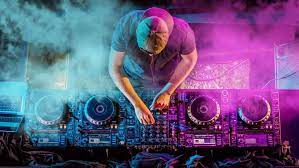 The role of a DJ depends on the type of events, meanwhile, there are lots of important attributes that come to them. These vary, with attributes starting from playing music in front of audiences, interacting with them, manipulate sounds to the ability to know different genres, the adequate combination, and mix, transforming so the entire musical experience of an event.
The most famous DJs from Italy around the 2000s
Starting from a long time now, more and more DJs from Italy are continuously growing in the music industry with the innovation they bring. Italian DJs are becoming global ambassadors in different music categories situated in the EDM sector, such as techno, house, trance, industrial, drum and bass, chillout, and many more.
Down below, you have a list with some of the most famous Italian DJs of the 2000s.
Gigi D'Agostino
Here is the 1st  of the six best Italian DJs of the 2000s. His full name is Luigino Celestino Di Agostino and he is a music producer and re-mixer. Proudly, he started his career in the 18's and continued to develop it into the music industry to genres like Italodance, progressive trance, lento, violento house. He had scored dozens of international hits since the 19's by bounding several styles and eras of dance music production. Around the 2000s, he had launched famous albums in different styles with various characteristics. Lento Voilento Man is one of his best compulation, featuring its most important hit " Ginnastica Mentale".
Benny Benassi
Another famous Italian DJ, record producer, and re-mixer, Marco "Benny" Benassi is seen as an electro house pioneer worldwide. Born in Milan, this famous DJ built his career beautifully in the 2000s by moving from a genre to another, so exploring all the music styles. Thanks to this, be become a success along with the DJ world, receiving praises from famous DJs such as Cox and Darren Emmerson. His style is mostly made of house, electro house, progressive house, and micro house. In 2009, he was announced on the 26th place at the annual Top 200 DJs poll at Ultra Records.
Claudio Coccoluto
The Italian Legend of the house scene is Coccoluto. First of all, he wished to become a DJ since he was 13, starting to mix as a hobby. By mixing, he realized that this is the path that he craves to follow, and so an amazing career started. Based on the electronic dance genre.  He has described house music as being "a culture that knows no nation, no sex, no race, no class". Moreover, he played all over Italy and beyond, becoming the first European DJ to play in NY's sound factory. He is the co-founder of one of Italy's most famous clubs, The Goa, based in Rome.
Flavio Daddato
Flavio Daddato, known as DJ Dado is an Italian famous DJ and records producer well known for their remixes of Mark Snow theme for the "X Files". He is a producer of dream trance and Italo dance music, also doing various remixes for other artists such as Boy George, and Alexa. He has various albums, remixes, singles that have pleased the listeners during the 2000s, getting him higher and higher on the best Italian DJs label.
Barbara Palermo
Barbara Palermo, known as DJ AniMe is a producer and DJ of hardcore techno and grabber Italian. She enjoys her international fame in the hardcore sector while being integrated into the "Hall of Fame" of the Thunderdome. She started her DJ career at a young age, in 2000 under the name Radioactive. She also worked as a composer, after realizing that she wants to show more of her musical vision, getting in the music labels of the movement "D-Boy Black Label".  She is a very appreciated and famous DJ worldwide for her darkcore music and very successful, stating that all she is is based by previous artists that inspired her such as Nosferatu, Ruffneck, and Promo.
Mario Fargetta
Mario Fargetta is a famous DJ who succeeded in his career by taking his musical desire beyond the Italian dance sound, this being only the beginning of an innovative vision of electronic and house music. He is the DJ of DJ Time of the cult program of Radio Deejay and there are important productions that put him on the highest world's charts such as Tamperer Ft Maya – Feel It, Your Love, Music is Moving. He had reached the no. 1 in Europe's club chart and all of his productions are very famous and received important rewards for being called innovative and creative.
A conclusion about our famous DJs from Italy
By all means, those presented and many more other Italian DJs become famous around the world for their creative productions, for the styles they decided to perform, and for the dedication to the music industry over the years. Born in Italy, they traveled in and out and spread the DJing fever to other newbies that had them as an inspiration, famous DJs to follow.
As a continuation, we want to present our selection of best Italian DJs between 2010-2021 in our new article named The Best Italian DJs Between 2010 To 2021.