The music industry and the DJs world are something extraordinary, and it was proved how our Italian DJs make it much more legendary. As a continuation to our first article, featuring famous Italian DJs of the 2000s, we decided to prolong the list by adding some more famous Italian DJs of the 2010-2021s.
Famous DJs from Italy – Italian artists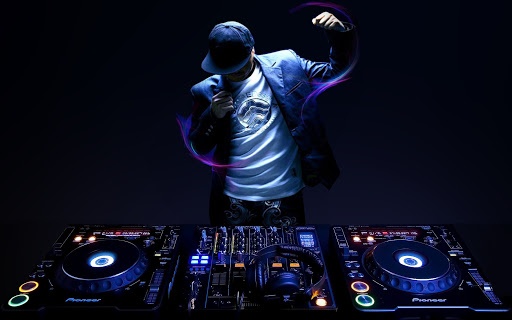 When we think about Italy, the usual thoughts that come into our mind are about the sea, sun, summer, and food, not really about the music industry. However, Italy is the country of the nowadays most loved electronic music sound artists. Legends from Italy are burning down the electronic scenes around the world.
Here are some DJs that we identified as part of the best Italian DJs that awake the feeling of listening through their music, giving the right amount of vibes and energy that listeners need to stay up to the morning hours at worldwide festivals or in the comfort of their own surrounding.
1. Meduza
Meduza, an Italian production trio created by the collaboration of three music producers who combine smooth vocal hooks with melodic house backbone created their signature in the EDM.
They started this production as a team in 2014 by settling a house-influenced genre and joining the DJ as electronic musicians. They all joined forces first to make rap instrumental and collaborate on different tracks but after a time, they decided to start a house-style sound which turned them into creating the Meduza DJ in 2018. Their breakthrough song is called "Piece of your heart" and it was made as a collaboration with another trio called Goodboys. They had really good success by managing to pick more than 14 million streams on the online media. From all their music industry career, it is clear that they are determined on taking over the globe with their forward-thinking about music innovation.
2. Marco Carola
As a producer of electronic dance music and label head, Marco Carola released several mix compilations, created labels like Design, Zenith, and selection labels such as Minus and Plus 8. He is an outstanding DJ who made his brand successful internationally thanks to a signature performance in the field of techno music, being ranked as the 103rd on the official DJ ranking list. Moreover, thanks to his innovative vision of contemporary electronic music he succeeded in growing with the support from Techno DJs worldwide, becoming one of the most requested DJs at the time. With genres consist of a fusion between experimental arrangements, break-oriented electronic beats, and melodic lines. Indeed, he is a revolution to the music industry.
3. Giuseppe Ottaviani
Giuseppe Ottaviani, known as the veteran of trance, tech-trance, and progressive music is the one DJ that is personalizing the music's energy in both approach and output. He had gathered a big amount of respect worldwide thanks to what he has delivered through his performances, somehow reinventing the trance genre and putting all the concert experiences epic. He is the international DJ that kept hundreds of people vibe until the morning, hands in the air and feet on the ground at the world's most known EDM festivals. He became an inspiration to other DJ thanks to his approaches, winning the hearts of his listeners with his trance masterpieces.
4. Daddy's Groove
Daddy's Groove, another Italian project created by a duo, Carlo Grico, and Peppe Folliero have produced, remixed, and released their own single music along with their electronic dance music career. They also entered the DJ Mag in the top 100. They have a strong history, starting from performances in Surrender to Tomorrowland and booking in prestigious clubs everywhere in the world, including the Ibiza summer residency. The collaboration partners that they had during the years include Pros & iCons. They had a great evolution through the years of production performing at festivals, collaborating with various artists and recording studios that made them gather international attention with sound waves between electro and house.
5. Sam Paganini
5. Sam Paganini, also known as Paganini Traxx became very successful in the techno world with albums that got in the Beatport Techno Top 10. He also remained at this top, classified among the 100 best Techno and hard Techno artists for a long time. His style experiments have always enchanted his listeners with all the legendary mixes in well-known clubs, such as Bargain in Berlin and Cielo in New York, and also with collaboration with a techno pioneer, Richie Hawtin. The Italian artist stands out as the only Italian to release 3 acclaimed labels under his name, receiving the highest spot on Beatport's Techno Chart.
6. Joseph Capriati
Our last DJ and music producer from the list is Giuseppe Capriati, a charismatic Italian who started the journey of mixing at just 11 years old by following the footsteps of the other techno pioneers such as Marco Carola and Rino Cerrone.  He absorbed influences from models, including all types of sounds, and started to release his own productions after partnerships with many of the biggest names in the music industry. His type is mostly slick and emotive techno music with an infectious energy that pleases thousands of fans at festivals and private events. For sure, he is and will remain among the most wanted and respected artists in electronic music life.
Ending our selection list of Italian DJs that are famous around the world for their creations
Indeed, the Italian DJs will never stop amazing and please their worldwide listeners with more appearances and creations. As we started with the best Italian famous DJs of the 2000s in our previous article and continued with an updated selection of the 2010-2021 timeline, we are sure that in the next years, those presented will evolve radically and new ones will start their musical industry career right from their beloved country, Italy, and beyond.