When the heat of the Summer overwhelms and outdoor patios and balconies beckon, the full-bodied wines often associated with Italy can seem a little overbearing. Don't despair. Italian wine producers offer a variety of light, refreshing wines, ideal for Summer quaffing. Among them is the familiar Pinot Grigio.  Anyway, do you know about the pleasures of a glass of Prosecco, Gavi, or Arneis?
Italian Wines for Summer: Pinot Grigio
Pinot Grigio, generally the best known of the Italian white wines, is a light and dry wine, with an almost lemony flavor and slightly nutty overtones. Grown in the Veneto and Friuli regions, in Northeastern Italy, Pinot Grigio has a pale, almost straw-like color and is best consumed young. Pinot Grigio pairs nicely with seafood, light pastas, and cheese. Avoid acidic dishes, such as vinegar-based salad dressings and citrus-based sauces. Pinot Grigio is also a nice choice for a before-dinner glass of wine.
Italian Wines for Summer: Prosecco
This Italian sparkler belongs on everyone's Summer wine list. Crafted from Prosecco grapes grown in Veneto, in the foothills of the Alps, this wine has just enough "fizz" to be exciting without overwhelming or cloying. The taste is dry with citrus – lemon and grapefruit – overtones and just a hint of honey. Prosecco goes well with pastas with white sauce, fish and seafood dishes, and Summer salads. Add Aperol to it to make the most popular of all aperitifs: the Aperol Spritz. Serve well chilled.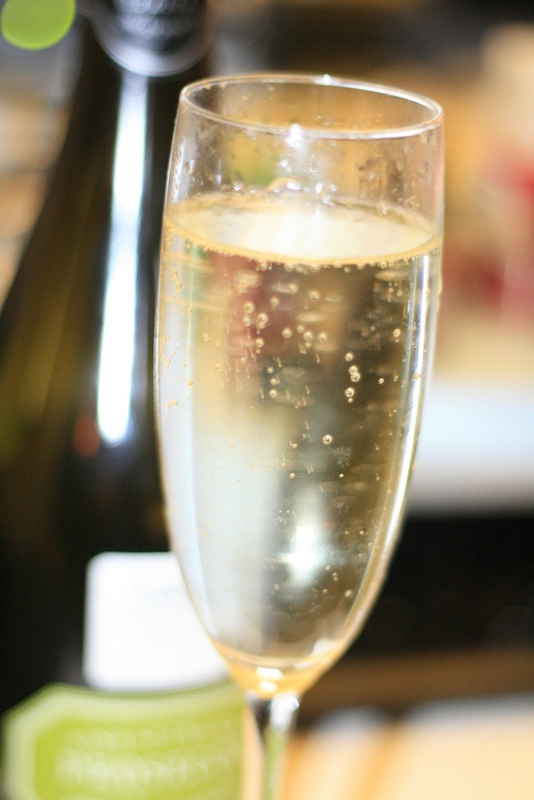 Italian Wines for Summer: Gavi
Gavi, with its distinctive tapered bottle, is little known in the United States. Yet, this delicate and complex dry wine is the perfect accompaniment to Summer food favorites, such as poached and grilled fish. Gavi is made from Cortese grapes, found in Italy's Northeastern Piedmont region. Wheat-colored Gavi has a high acid content and full fruit – grapefruit and lemon – overtones.
Italian Wines for Summer: Soave
One of the better known Italian white wines in the United States (thanks to Bolla Vineyards), Soave is a light, crisp wine, made of Garganega and Trebbiano di Soave grapes growing in Italy's Veneto region. This wine is produced as a still, sparkling, or sweet wine, although most imported Soave is of the still variety. It has a slightly green cast and distinct perfume-like tones, and pairs well with light pastas, salads, or fish – or by itself as a refreshing patio drink.
Italian Wines for Summer: Arneis
Another of Piedmont's white wines, Arneis is a light to medium-bodied creation, made of Arneis, or Nebbiolo Blanco, grapes. This wine is enjoying something of a renaissance in Europe, but has yet to catch on in the US. Still, you can usually find a bottle or two at the best wine stores. Arneis is noted for its delicate aroma and pear-like taste, with just a hint of almond, and is ideal as an aperitif or paired with shellfish.
This season, learn about light, refreshing Italian summer wines in the most enjoyable way – by pouring a glass or two. Rename this summer the "Summer of Italian Wines".
by Sandy Mitchell