From lush, deep red Chiantis to light, fruity Bardolinos, Italy produces some of the world's best red wines. Perfect to add extra luster to Italy's rich cuisine, Italian red wines offer variety, quality, and style.
Italy has very diverse wine-growing regions. The cool, mountainous northern region of Piedmont produces crisp, austere wines, whereas the sunny, temperate central region of Tuscany yields bold, lusty, full-bodied sensations. Italian wines have a complexity and earthiness that reflects the soil, the unique Italian grape varietals, and Italian winemaker craft. Over sixty percent of the wine grown in Italy is red wine.
Chianti, Amarone, Barolo, or Barbaresco: Italy offers a myriad of tasty choices.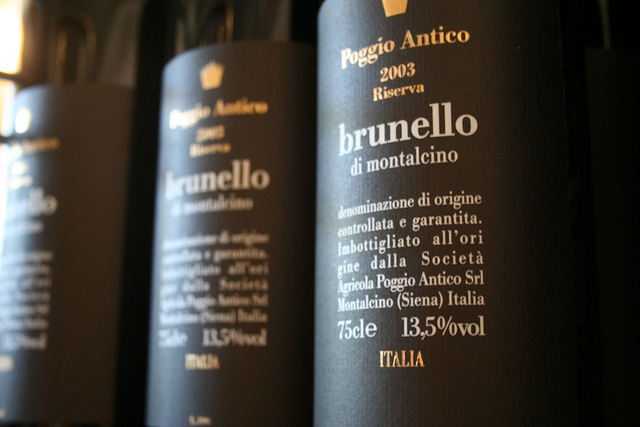 Amarone
Amarone is made from air-dried, predominantly Corvina, grapes. Amarone is produced in the northern Veneto region near Venice, using the "recioto" method. This technique involves picking the "ears", or those grapes that protrude at the outside of a cluster and are most exposed to the sun. The result is a bold, full-bodied wine in a style more common to warm growing areas.
Once picked, grapes are air-dried for three to four months, causing them to shrivel and further concentrate their flavors. Grapes lose up to a third of their mass, mostly water, during this process causing the resultant wine to have a high (15-16%) alcohol content. Amarones are aged for five years or more before bottling. Some, but not all, are aged in oak barrels. Amarone (the name means big, bitter one) is lush and complex. It has a powerful, concentrated, almost Port-like texture with hints of mocha. Best when paired with food, Amarone is ideal with roasted beef or pork and also with cheeses.
Barolo
A well-made Barolo is one of the world's greatest red wines. Big, powerful and full-bodied with a complex mixture of tastes and textures – wild strawberry, tobacco, chocolate, and vanilla – Barolo gets better and better with age. Frequently referred to as "the king of wines," Barolo is austere and tannic in its youth and requires many years (three years minimum by law) of aging to soften it. Barolo is improved by decanting.
Barolo is made in the Langhe hills region of Piedmont, entirely of Nebbiolo grapes. Nebbiolo is a difficult grape to grow well. It thrives in the region's clay, limestone, and sandy soil, preferring to be planted on sunny, south-facing hillsides. Barolo is a perfect accompaniment to substantial meats, rich pastas, and creamy risottos.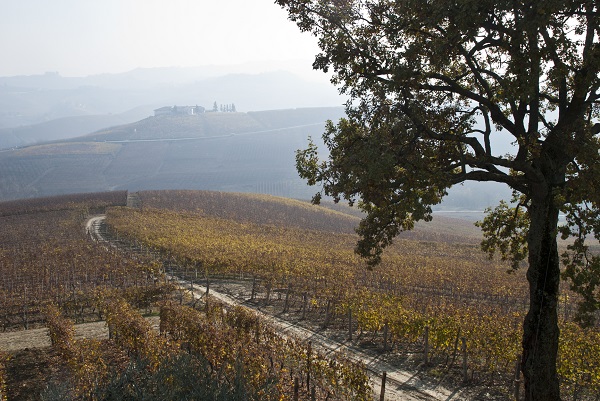 Chianti
Chianti has come a long way from its image of wicker-wrapped bottles with candle drippings alongside a plate of spaghetti.
Once cheaply and hastily made, today's Chiantis are well-crafted. Produced in Tuscany, in central Italy near Florence, Chianti is a government-controlled wine designation. That means all of the wine called Chianti has to be made within the Chianti area. Chianti is produced from primarily Sangiovese grapes, sometimes combined with a little Cabernet Franc, Merlot, or Cabernet Sauvignon. Chianti is subtle and less harsh than a Cabernet Sauvignon and more elegant than a Zinfandel or a Syrah. It has a high acidity and hints of plum and wild cherry. Chianti and any tomato-based sauce are a classic wine and food pairing, but Chianti also goes well with a steak or other grilled meat. Chianti is one of the best-known Italian wines in the world. It comes from a large area of Tuscany, divided in eight smaller: the best one is Chianti Classico (protected by special laws). This wine is made above all of Sangiovese and (in a little part) of Canaiolo Nero.
Normally Chianti has fruity scent and taste dry and soft. The quality of this wine depends, above all, on winery. One of my preferred Chianti was the Ruffino Riserva Ducale Oro. A wine that ages well – so well that for my 40th Birthday I opened a 1958 bottle and it was still good. I am now hoping that the one I will open for my 60th birthday will preserve…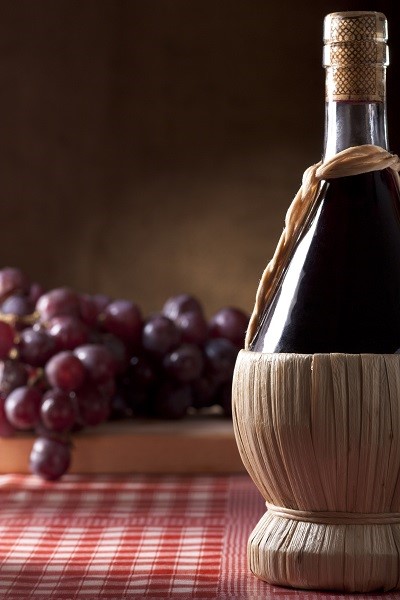 Barbaresco
Barbaresco is Barolo's near neighbor and stylistic soul mate. Barbaresco is also produced from Nebbiolo grapes, but tends to be softer and slightly more graceful. Less than half as much Barbaresco is made each year as Barolo. There are just three, small growing regions for Barbaresco compared to Barolo's eleven. Barbaresco, too, requires aging – a minimum of two years and up to twenty years -to meet its full potential. In general, Barbaresco is drinkable a little sooner than Barolo. It also pairs well with red meat and the rich food of Piedmont.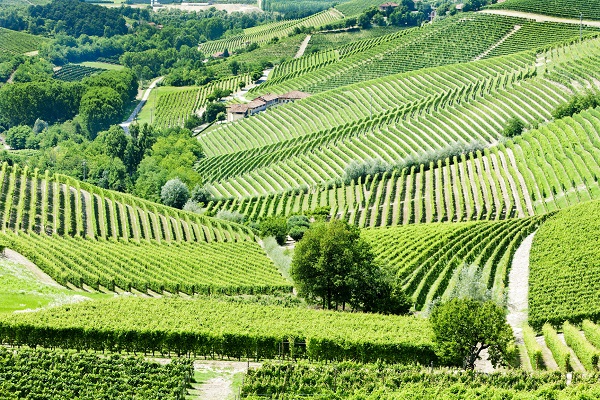 Bardolino
Bardolino is a light style, fruit-filled wine made in the Veneto region of Italy. Named after the town of Bardolino on Lake Garda, this wine has faint cherry flavors and just a hint of spiciness. Like Amarone, Bardolino is crafted, primarily from Corvina grapes. Sometimes made into a dry, rose, sparkling wine called "chiaretto," Bardolino is best served chilled. Bardolino goes nicely with fish and seafood, as well as light meat entrées, pasta, and pizza.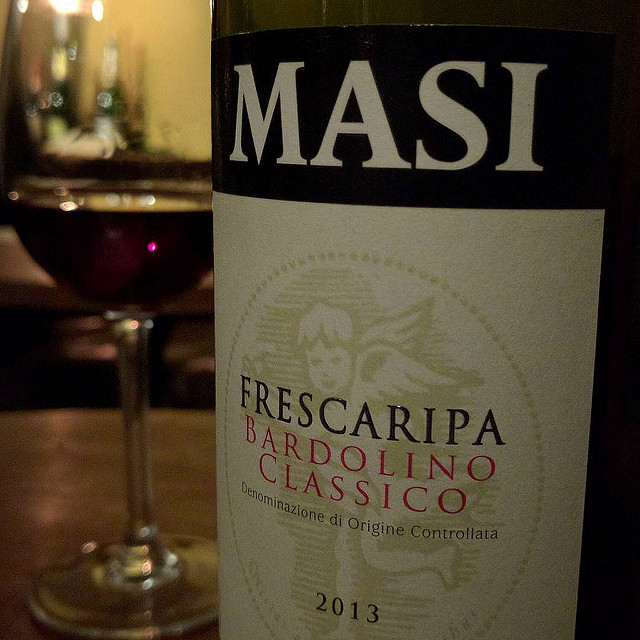 Brunello di Montalcino
Montalcino is Tuscany's second most famous wine zone, after Chianti. In terms of quality, however, it is the star.
Montalcino is a small, medieval town just outside of the town of Siena. The wine district there is a warm, sunny, hilly area with few extremes in temperature, the ideal conditions for grapes to ripen to their fullest. The cool evenings ensure a high acidity. Brunello di Montalcino is created entirely from Sangiovese grapes. Brunello, "the nice, dark one" in local dialect, is Tuscany's most expensive, rarest, and longest-lived wine. By Italian wine law, Brunello must be aged longer than any other wine – a minimum of four years. Brunello is subtle with overtones of blackberry, black cherry, chocolate, sweet vanilla. Drink it with the hearty dishes of Tuscany.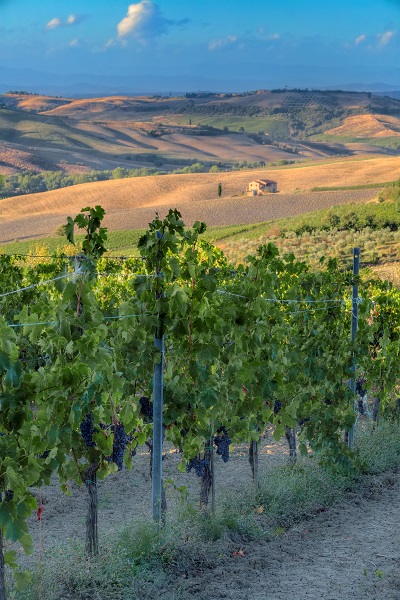 Vino nobile di Montepulciano
Vino Nobile di Montepulciano (Tuscany) comes form Sangiovese grape. It ages about two years (three for "riserva" version) in wood barrels. This red wine is full bodied.
Pick up a young Bardolino for dinner or invest in a Brunello to stock away for that special event. Italy's red wines are suitable for all occasions. If you haven't yet tried an Amarone or a Barbaresco, make it a priority. You're in for a pleasant discovery.
By Sandy Mitchell