Italian Sparkling Wines
When most people think of Italian wine, they think of the lush, robust reds of Tuscany or the delicate white wines of Piedmont. They don't generally think of sparkling wine…but they should. Italy produces more different kinds of sparkling wine than any other country in the world. In fact, they have been crafting spumantes (literally, sparkling wines) since Roman times, long before Dom Perignon popped his first cork.
From the light, off-dry Proseccos to the classic Franciacortas, Italian sparkling wines are varied, tasty, and often quite affordable.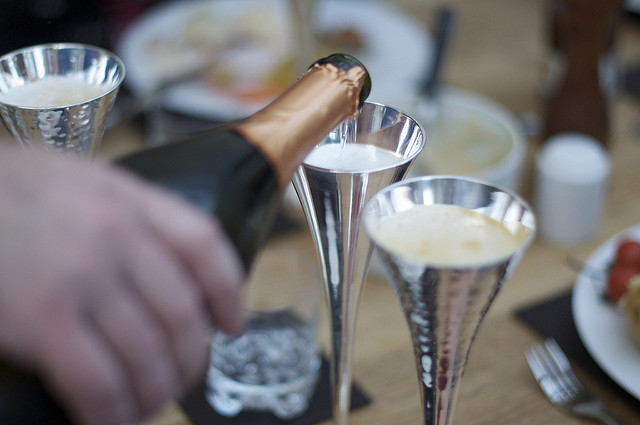 Making Spumante
Most of Italy's sparkling wines are produced in the cooler regions of northern Italy, particularly Piedmont, Veneto, and Lombardy. Unlike Champagne, most Italian sparkling wines are made using the Charmat method. Using this method, the wine's second fermentation is done in a tank instead of in the bottles, and the resulting wine is bottled young. This technique is particularly suited to crisp, low alcohol wines, such as Asti and Moscato d'Asti. Generally, sparkling wines produced this way are best consumed when young and have little staying power.
Prosecco
This light sparkler, from the northern Italian region of Veneto, is made for Summer. It is light, refreshing, and carries slight hints of melons, pears, and almonds. Prosecco is made from a grape of the same name and is excellent paired with calamari, a green salad, or a plate of pasta. Traditionally, Prosecco is an off-dry (that is, slightly sweet) wine, but today, many Proseccos are dry and crisp. Look for "brut" on the wine label for a dry Prosecco. This wine is most famous for its starring role in the Bellini, a cocktail made from fresh white peach juice and Prosecco, created at Harry's Bar in Venice.
Franciacorta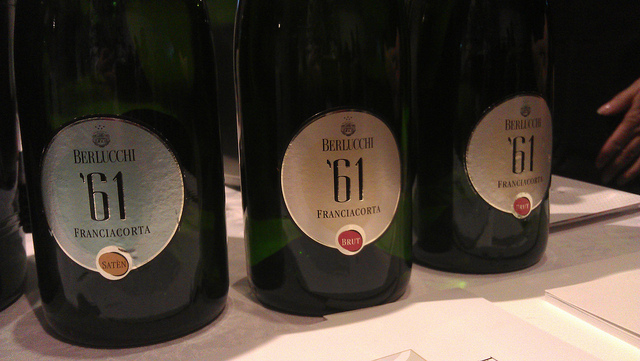 Franciacorta is Italy's sparkling wine star. Unlike most other Italian sparklers, Franciacorta is made using the Champagne method of crafting sparkling wine. That is, the wine is fermented in the bottles, rather than in a vat. This leads to smaller, more plentiful bubbles and a more subtle taste. Franciacorta is the name of a place, a region in the Lombardy Lake District. This wine is made using a combination of Chardonnay, Pinot Bianco (Pinot Blanc, in French), and Pinot Nero (Pinot Noir) grapes. It is a dry, somewhat complex wine, with hints of almond, vanilla, and yellow ripe fruit.
According to Italian wine law, Franciacorta must be aged for at least 18 months, vintage Franciacorta for 30 months. Drink Franciacorta with risottos, seafood, white meat, and baked fish.
Asti
Forget about that sweet elixir of your college days. Asti (no longer called Asti Spumante) produces a considerable number of excellent sparkling wines. Asti is a place name, a lovely town, set in the gently rolling hills of Piedmont, in the north of Italy. The craggy, limestone soil there is ideal for growing grapes (grapes don't like perfect soil). In addition to the eponymous sparkler, the wine regions of Asti also produces the light and crisp Moscato d'Asti as well as a red sparkler, called Brachetto.
Asti is a light, slightly off-dry, vaguely peachy wine, made from 100 percent Moscato (Muscat) grapes. It has a high acidity, which helps to balance its sweetness. Asti is a non-vintage wine, and since it is best when consumed within one to three years of its bottling, it is a good idea to buy Asti from a wine shop that turns its inventory frequently. Asti is ideal paired with Gorgonzola cheese (another specialty of Piedmont) and by itself as an aperitivo (a before-dinner drink).
Moscato D'Asti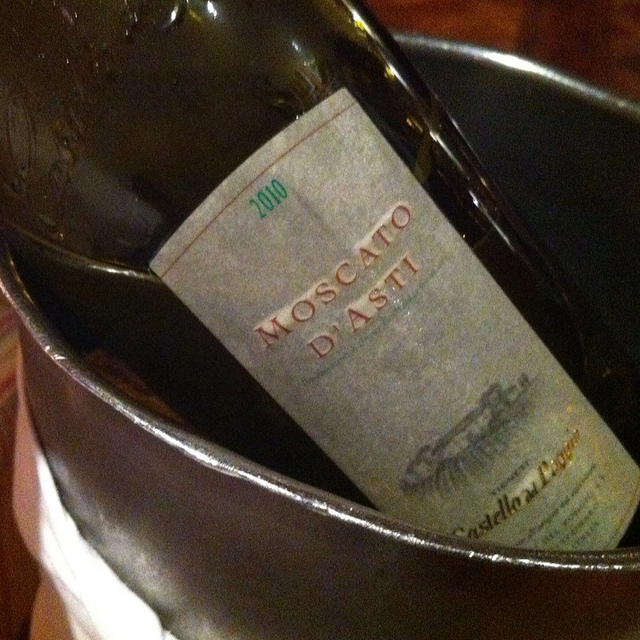 Moscato d'Asti, too, is made from Moscato grapes. Technically a frizzante, a fizzy or lightly sparkling wine, Moscato d'Asti has fewer bubbles than its Asti cousin. This wine is light and crisp and relatively low in alcohol, about five to seven percent. Drink Moscato d'Asti with the traditional Italian wafer, biscotti, or in the summer with a crisp garden salad. In Piedmont, it is a tradition to drink a glass of Moscato d'Asti in celebration on Christmas Day.
Brachetto
Lesser known than the white wine sparklers of Piedmont is Bracchetto, a ruby-red sparkling wine made from Brachetto grapes. This wine is festive and light, with subtle hints of strawberry and cherry. It is excellent when paired with fruit and cheese or a light dessert, like crème caramel. Surprisingly, it is also a good accompaniment to pizza.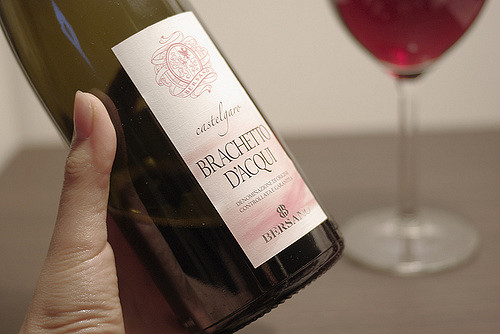 Italian sparkling wines are generally less expensive than their French and Californian counterparts. They have a crisp, inviting character all of their own. Perfect for holiday toasting, picnics, and patio cookouts, Italian sparklers continue to delight. If you've never tried Italian sparkling wine, you are in for a treat. If you have only tried the overproduced Asti Spumantes of the 1970s, try Italian sparklers again. You will be pleasantly surprised.
By Sandy Mitchell