When you think of Italian wine, do you think of Chianti? Barolo? Barbaresco? How about Arneis or Soave or Gavi? Italy's white wines are much lesser known than her bold, red cousins. Yet they are light, delicious and affordable.
Italian white wines have a character all of their own. Crisp, soft, and highly acidic, they are made to accompany food, not overpower it. Even Italian wines made from grapes popular elsewhere, such as Chardonnay, take on a slightly different, richer character when grown in Italian soil. Italy's best white wines are grown, primarily, in the three regions called collectively, "Tre Venezie" (literally, three Venices): Veneto, Trentino Alto-Adige, and Fruili-Venezia Guilia, as well as in Piedmont. The cooler northern climate of these areas adds the crisp flavor to Italian white wines.
Pinot Grigio
Probably the most well known Italian white wine is Pinot Grigio. This light, dry white has become a summer staple in the United States. Produced in Veneto, Pinot Grigio, at its best, has a subtle, lemony, slightly nutty flavor. Pinot Grigio goes well with simply grilled fish, salads, and seafood.
Soave
Soave is a close cousin to Pinot Grigio. Also grown in Veneto, Soave is a light, straw-colored, slightly sweet and fruity wine. Named after a small town nestled among vine-covered hills in the shadow of a handsome and well-preserved castle, Soave is made from Trebbiano and local, Garganega grapes. Soave, Italy's best selling white wine, is best consumed young, no longer than three years from the vintage.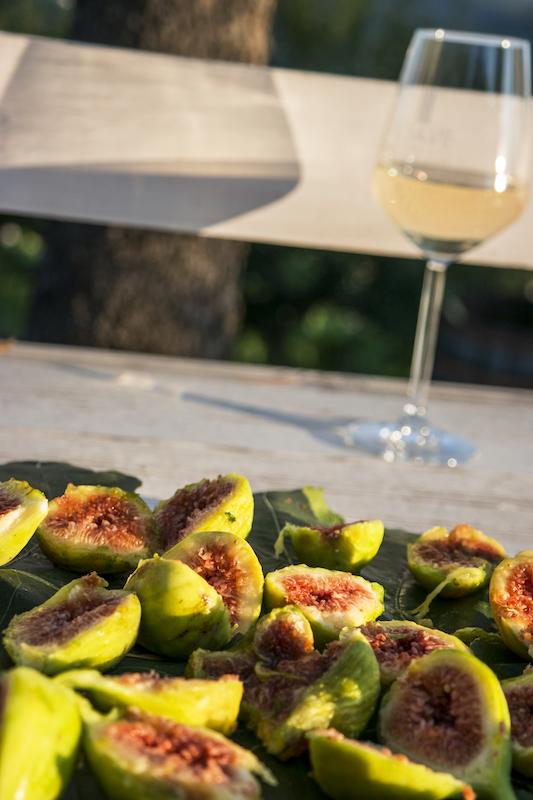 Gavi
Little known in The United States, Gavi is very dry, delicate wine with pronounced acidity. It has delicate and complex aromas of grapefruit, honey, flowers, and minerals. Gavi is named after the town of Gavi in Northwest Italy's Piedmont region. Produced from native Cortese grapes, Gavi is a perfect accompaniment to fish. It is best drunk within three to four years of the vintage.
Orvieto
Orvieto is made in Umbria. It has been made in Umbria, in the same way, since Roman times. Located in central Italy, Umbria's slightly warmer climate imparts an earthiness not found in the Piedmont and Veneto wines. The chalky, limestone soil here gives a unique character to this wine. Orvieto, named after a village near where it is produced, is a dry wine crafted from Trebbiano and Grechetto grapes. Very affordable, Orvieto goes well with simply grilled chicken or unadorned fish.
Verdicchio
Produced in eastern Italy, near the Adriatic coast, Verdicchio is a light, dry wine with good acidity made from grapes of the same name. Verdicchio, unlike most Italian white wines, is capable of aging, but it has a fruity freshness when drunk young. Verdicchio is totally dry with hints of fresh apple and lemon. Relatively inexpensive, this wine has a very good affinity with seafood and fish.
Arneis
Arneis, the name means "rascal" in local dialect, is a product of Piedmont. Light and easy to drink, Arneis is great with summer fare: salads, prosciutto and melon, or perhaps, a light pasta primavera. Arneis is also refreshing as an "aperitivo," a small glass at the start of the meal. Named after the grape from which the wine is made, Arneis is a medium dry wine with a rich texture and hints of peaches, apricots, and pears. It is best consumed when it is young. Little known in the United States, Arneis is finding its way, gradually, to wine stores and restaurants here.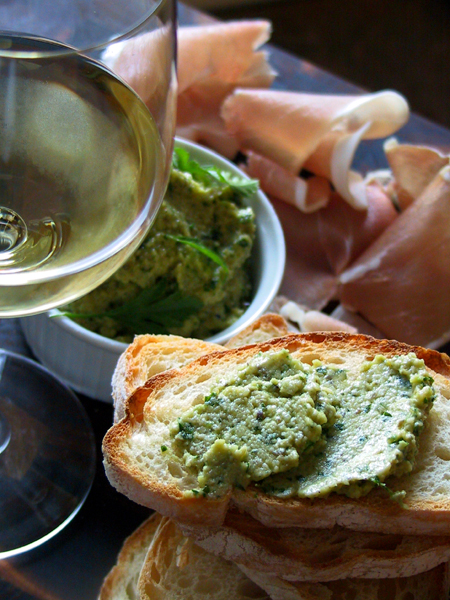 Chardonnay
Chardonnay is most often thought of in conjunction with French or California wine production, but Italy also makes great Chardonnay. Most Italian Chardonnay is made in the Alto Adige region in mountainous northern Italy, near the Austrian border. In general, Italian Chardonnays are leaner and crisper than those made in other countries. Most are un-oaked with light fruit. Italian Chardonnay pairs well with lobster, crabmeat, and cream sauces.
Asti
Asti, named after a town in southeastern Piedmont, is Italy's most famous sparkling wine, "spumante" in Italian. Crafted from Moscato d'Asti grapes, Asti is an aromatic, semisweet wine. Sometimes dismissed as a poor man's Champagne, Asti spumante, when well crafted, can be distinctively fruity with hints of ripe peaches and apricots. Asti is also quite light when compared to Champagne. Serve Asti well chilled in a flute or combine Asti with fresh peach juice to create Venice's most famous cocktail, the Bellini.
Prosecco
Prosecco has recently become one of the most famous Italian wines. It's a staple in Italian aperitif, on its own, mixed with Aperol to make a spritz or to have a "Bellini". It's made on the hills of Treviso, in Veneto. Slightly sparkling, it's also perfectly paired with fish.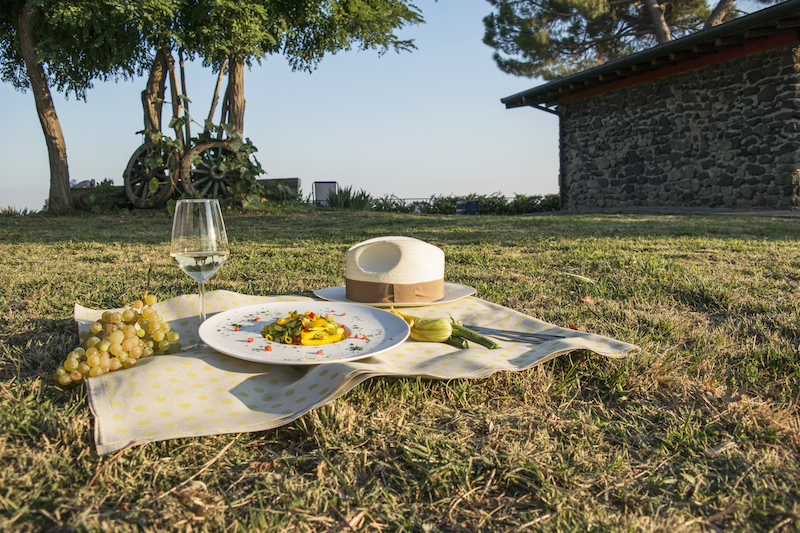 White wines are best served chilled, and they are the wines to enjoy in the hot Summer months.
Italian white wines offer variety and unique flavors. The next time you visit your neighborhood wine store, think Italian and try something different. Sample one of these outstanding white wines.
By Sandy Mitchell