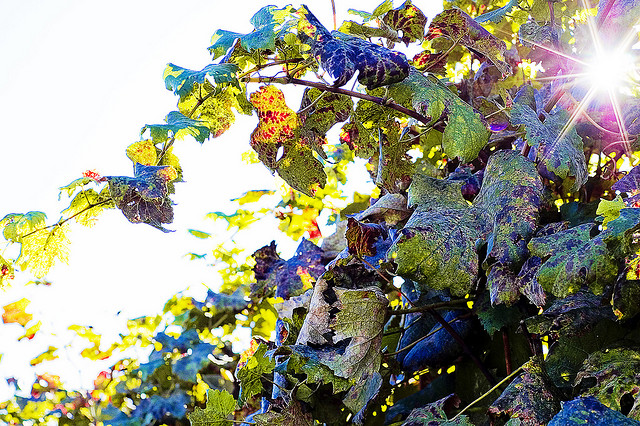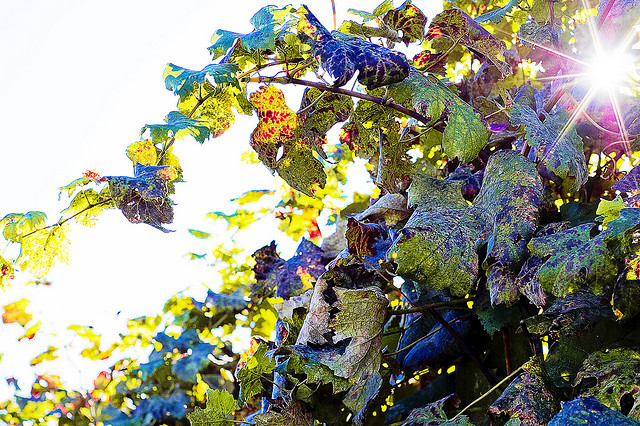 Too Numerous to List, Too Picturesque to Miss…
Since antiquity, Italians have woven the finer things into the fabric of everyday life: exquisite art, sumptuous food and a seemingly endless supply of wine. Until recently, travelers have reveled only in the taste of the wines while the magnificent wineries of Italy remained elusive to all but a lucky few.
Italian Wine Regions
Due to its temperate climate, Italy claims twenty major wine-growing regions, including the islands of Sicily and Sardinia and over 2000 indigenous grape varieties. Wherever you park your bags in Italy, there's a winery nearby providing a scenic backdrop of rolling hills and endless rows of grapes beckoning you to visit for at least a day. Selected wineries offer accommodations, and we're talking medieval castles, complete with state-of-the-art conveniences and five-star dining!
How to Visit an Italian Winery
There are four ways to visit wineries
Day trips
Movimento Turismo del Vino annual events
Wine and food tours
Rent a car and spend several days wine-estate hopping on your own
Daytrips
Unlike the United States, you'll find wineries within easy access wherever you call home while vacationing in Italy. Among the most popular, the Barolo area and the Langhe in Piemonte, the Valdobbiadene in Veneto, the Val di Non and Mezzolombardo in Trentino Alto-Adige, the Irpinia region in Campania and the Chianti Valley in Tuscany.
To strike out on your own, it's best to plan your visit in advance. Contact the winery to arrange a visit before you leave home. Some wineries limit the days and hours that they receive guests. For a day trip to a winery, you'll usually need to rent a car or hire a driver.
To find a winery close by, visit the wineweb.com Here, you'll select the region and the specific area where you wish to find a winery. The website offers, then, links to each winery's dedicated page, through which you'll be able to easily contact them to plan and book your visit.
Castello Banfi Estate

If you're going anywhere near Siena or Florence, consider a day trip to the award-winning Castello Banfi Estate in Montalcino. One of the largest and newest wineries, it develops on 7100 acres, most of which were covered with forest less than twenty years ago. The estate is open six days a week from 10:00 a.m. to 7:00 p.m., with tours scheduled Monday through Friday at 4:00 p.m., and you can drop by for the tour without calling ahead.
Two resident restaurants provide casual and formal dining six days a week. Stop by the Enoteca (wine cellar) before your departure to procure a few bottles of wine for the rest of your vacation as well as olive oil, honey, balsamic vinegar, and other take-home indulgences. The estate is open year-round, except for two weeks in mid-August when it closes for vacation. The castle welcomes hosts in its Castello Banfi – Il Borgo Hotel, a truly amazing luxury location.
Italian Winemakers Welcome Visitors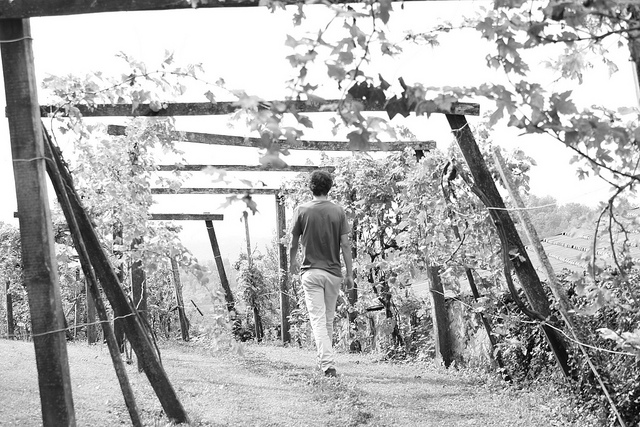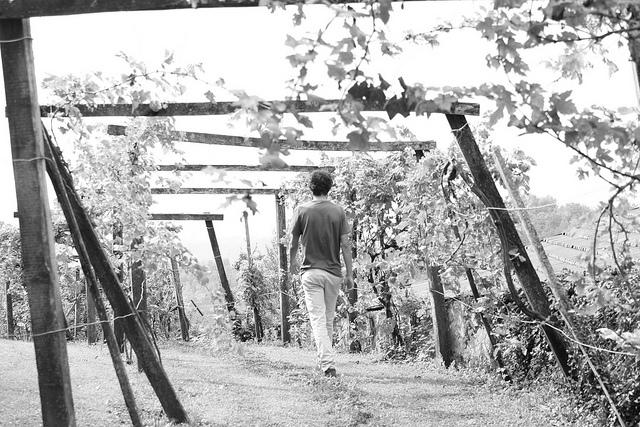 The Movimento Turismo del Vino (The Tourist Movement of Wine—MTV) was conceived in 1993 to encourage winemakers to open their wine cellars and vineyards to visitors and to welcome them as family. MTV's initiatives have not only increased Italy's stature in the global marketplace, but have also opened a whole new dimension of Italy to travelers, enabling them to leave the beaten path in search of lesser known treasures.
Comprised of 900+ prestigious wineries, MTV has also succeeded in bringing wineries to people through several grand-scale annual wine tastings and festivals. If the marriage of art, food and wine spells the ideal vacation for you, plan your trip to attend one of MTV's annual events.
Vinitaly 
Vinitaly is an annual wine trade exposition taking place in Verona each April. Although this is a trade-oriented event, it is an interesting place to be for all wine lovers. Add up you will have the opportunity to sample wines, delicious food and stay in one of the most beautiful cities in Italy, and a trip to Vinitaly becomes all the more appealing! 2020 edition will be held from the 19th to the 22nd of April.
Cantine Aperte 
Since 1993, the last Sunday in May each year, most of the MTV wineries open their doors to visitors. Cantine Aperte is a huge, nationwide event, well worth taking part in. Each year about a thousand "open wine cellars" enthusiastically receive more than a million visitors for the festivities.
Calici di Stelle
Each August 10th, in honor of San Lorenzo, MTV sponsors a wine tasting festival held in the finest piazzas throughout Italy, showcasing the finest Italian wines. If you happen to find yourself in Italy in August, find your way to the closest participating square and soak up the wine, the music, and the atmosphere. You can easily find out where the event takes place by region on the Calici di Stelle dedicated page.
Benvenuta Vendemmia
Once again, at the end of September, participating MTV wineries throw their doors open to the public on a Sunday—this time in celebration of the grape harvest. Benvenuta Vendemmia follows up on the same path as Cantine Aperte and offers just as much fun. You can find all relevant information, including participating cellars on the Benvenuta Vendemmia dedicated web page.
Wine Tours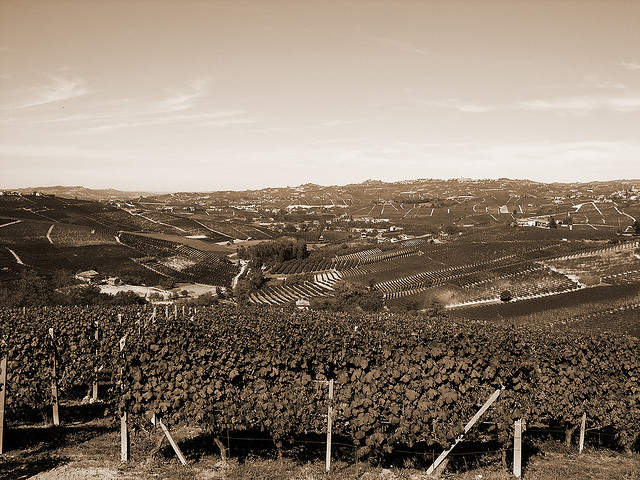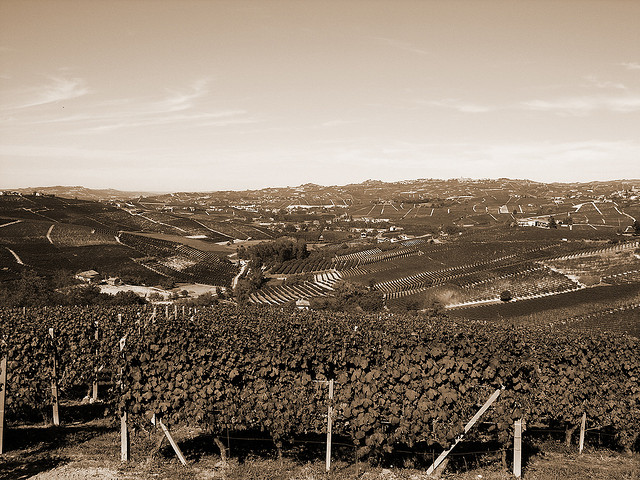 If you live to eat (and drink wine, of course), consider a vacation built around the food and wine specialties of Italy. You won't find two-week tours herding you like cattle to a different region each day of your trip. Instead, you'll find shorter, 3-4 day, total immersion, VIP tours, serving up quality rather than quantity and allowing you to savor the experience rather than rushing you around the vineyards in 14 days. A place to start your search for the perfect wine tour is Le Strade del Vino e dei Sapori in Italia website. Dedicated to the well known Strade del Vino (recognized itineraries revolving around the world of wine) initiative, you'll find plenty of amazing ideas, tours and locations to enjoy.
On Your Own in Wine Country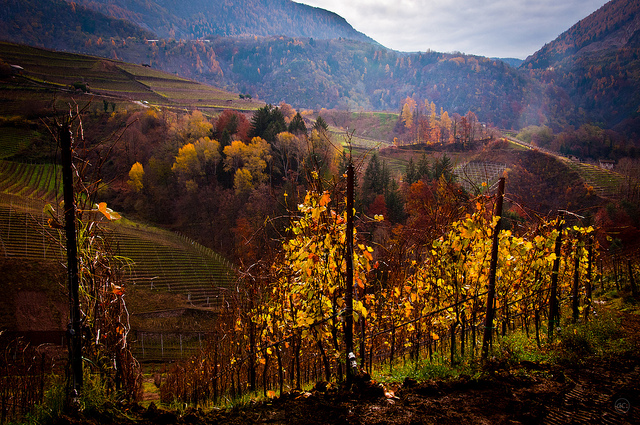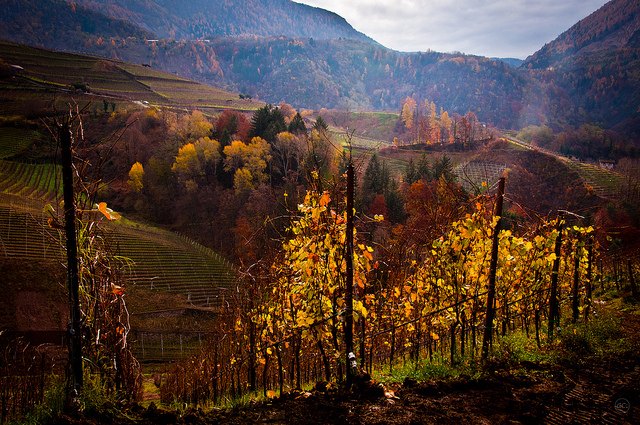 If you've had enough of city life, rent a car and take to the road—the Via Chiantigiana, that is.
Spend a few days making a leisurely journey along this scenic road winding through wine country. The Via Chiantigiana connects Florence, in the North, with Siena, in the South. Along the way, you'll pass through the Chianti valley, rich in history, with its production dating back to the 1300s, and richly saturated with vineyards and wineries. Put together your itinerary any way you like. The Black Rooster Consortium presents the sights and tastes of the Chianti winegrowers on their site.
Beyond listings of all the wineries, you'll find articles of interest in their online Chianti Classico Magazine. As savvy wine drinkers from the four corners of the world gain an appreciation of Italy's superb range of wines, travelers' appetite and fascination with Italian wineries will continue to increase. Discover the treasures of Italian wine country while they still possesses their quaint and picturesque charm.