Beautiful countries like Italy are a must see at every time of the year: whether you love natural or cultural beauty, whether you like the country because you're a foody or an art lover, Italy's bound to give to its visitors a fully enjoyable, at times life changing, experience, all year round. We're now approaching the heart of Fall, and Winter will soon be hanging upon our heads with its chills and incredibly clear skies: the country's colors range from deep orange to violets and yellows, with the pure icy white of snow beginning to cap mountains. Colder temperatures are also a good reason to enjoy some more "indoor" sightseeing and spend time in museums, galleries and churches. Fighting the cold can also become a good excuse to enjoy a bit more Italian lifestyle, spending more time in cafés and bars, enjoying coffees, hot chocolates and aperitivi.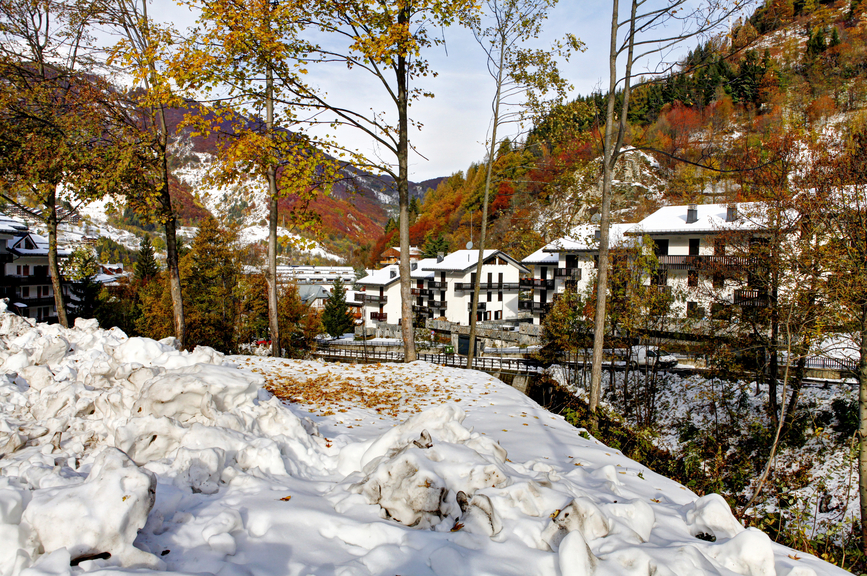 Visiting Italy in November is a winning idea, and not only for the reasons mentioned: truth is, we're at the heart of the low season and prices, both for flights and accomodation can be notably lower than usual. Moreover, November is one of the less touristic months of the year, which makes it easier to find accomodation and shortens considerably the time to spend queueing to enter museums.
Last but not least, the Fall is a great month for food and wine festivals all over the country, especially those dedicated to the vino novello (new wine) and chestnuts. Both are a traditional symbol of the Fall in Italy and if you visit in November and have the luck to come across one of these festivals, you should absolutely take part to experience a wonderful, timeless slice of Italian lifestyle. Some of the most popular taking place in November are those of Vallerano, near Viterbo, and Riofreddo, in the province of Rome.
Weather in November
November weather in Italy is quintessentially autumnal: days are shorter and it rains more often, even though it's usually not as cold as one may expect, especially in the first couple of weeks of the month. For certain, having the possibility to enjoy the country when it's less populated with tourists can be a huge draw, stronger than fears of being cold!
Northern Italy
In the north of the country, temperatures decrease steeply in November. In Milan, Turin, Venice and other parts of Northern Italy, the average temperature ranges from 1 to 11 degrees Celsius (33 to 52 degrees Fahrenheit). November days can be rainy and the nights tend to get bitterly cold.
Central Italy
In  the centre of the country, including cities like Rome, Ancona and Perugia, temperatures also lower significantly, usually staying between 8 and 17 degrees Celsius (46 and 62 Fahrenheit). Just as in the North, expect showers during the day and cold nights.
Southern Italy and the Coast
Days get shorter and temperatures lower, yet always remaining within a relatively mild arch between 14 and 19 Celsius (58 and 55 Fahrenheit). Just as in the rest of the country, rain is common in the South, too, in November, so come equipped!
Where to Visit in November
As we said before, November is the perfect month to visit Italy if you'd like to enjoy museums, churches, galleries and palaces without queuing for hours on end. Moreover, because it's not high season, tours and other tourist services are considerably cheaper than, say, during August and September. November is indeed the ideal month to visit our città d'arte (art cities), such as Rome, Florence, Venice or Naples because they are much less crowded and much, much more enjoyable.
If, on the other hand, it's sports and nature you're into, fear not because November is usually the month when skiing season begins in Italy: head for resorts in the Piemontese and Val D'Aosta Alps, or on the Dolomites to enjoy one of the most amazing skiing experiences in the world. Of course, because November signs the very start of the snow season, make sure to check snow reports before booking your skiing holiday, even though you'd not be left without things to do on the Alps, even if there were not enough snow to slide down the slopes. The majestic beauty of these mountains, loved by their people to the bone, is bound to charm and spell you, too. Their picturesque villages and their deliciously earthy cuisine (as well as some drops of homemade grappa or genepì) will warm your body and your heart, and make you long for more time to spend in this amazing land.
Festivals in November
All Saints Day (tutti i Santi)
This day is a national holiday and is celebrated on the 1st of November. The  2nd of November is known as All Souls Day, ("Il giorno dei Morti" in Italian, that is, the day of the Dead), which is very much the same, in cult and cultural heritage, as the South American Dìa de Los Muertos.
Truffles and Chestnut Fairs 
In Italy, truffles are known as the star of November Festivals. You will find several truffle fairs in the central and northern regions of Italy, especially in the areas of Umbria and Piemonte. Chestnut festivals are also celebrated in various villages and towns in November, as already mentioned above. Often, restaurants offer special menus, on Sundays in particular, focusing on these amazing fruit of the land, along with, of course, wild mushrooms, another staple of Italian autumnal cuisine. It is not by chance that Fall is considered to be the best time to eat in Italy.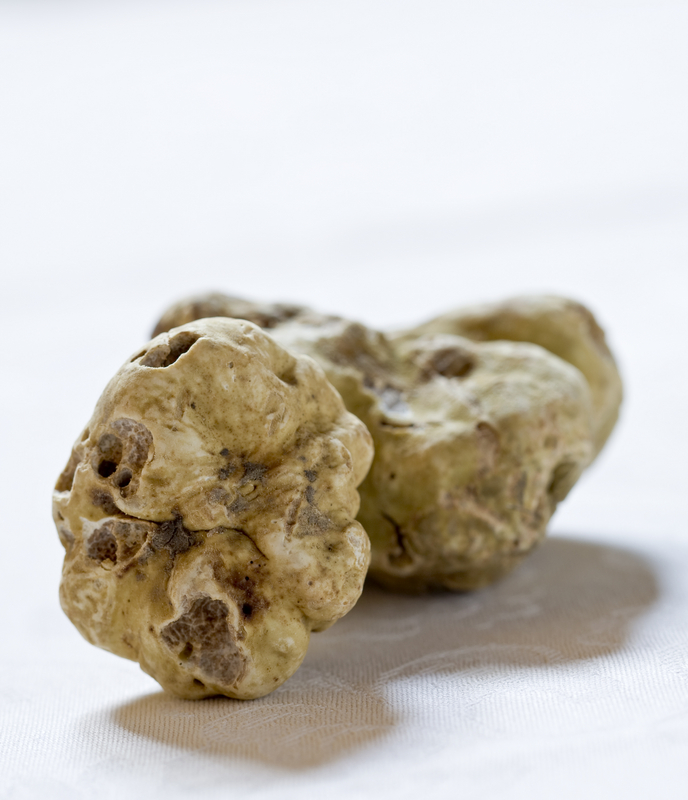 If it's truffles you're after, then travel to Alba, in Piedmont, and San Miniato, in Tuscany, and enjoy their popular festivals dedicated to white truffles. The Festival del Tartufo Bianco in Alba takes place throughout the first two weeks of November, and it's the perfect place to get to know this underground mushroom better. Food, wine, tradition and culture will make this experience truly special. Alba itself, the city where the fair takes place, is a beauty of Piedmontese Baroque architecture and old time elegance: a joy to the eye indeed.
If you're headed to Tuscany instead, then opt for La Sagra del Tartufo Bianco in San Miniato, which usually takes places between the end of November and the beginning of December. San Miniato, just like Alba, is a beautiful town, which will provides plenty of interesting cultural and artistic activities for visitors, even after the end of the Fair.
Cioccolatò, a chocolate Festival in Turin
For food lovers and chocolate lovers, November is a great time for visiting Italy since the famous chocolate fair takes place in Turin during this time. The festival is known as CioccolaTO' and it takes place at the end of the month for about 10 days. More than 40,000 Kg of chocolate is sold in central Turin during the location. The local tourist offices also sell chocolate passes in which visitors can taste 10 or 15 chocolates in one or two days' time. Other than chocolate the festival also has plenty of events and entertainment options. The festival is also held in the other towns of the province; however, the main city of Turin has the best celebrations. Unfortunately in 2016 and 2017 the festival was suspended.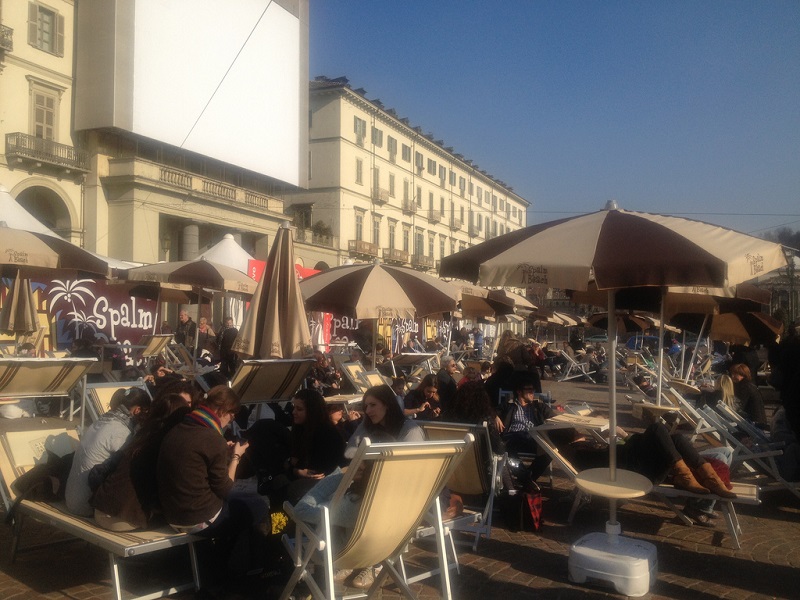 Music Festivals
One of the biggest cultural festivals taking place in the capital happens right in November. The Romaeuropa Festival, which lasts for over a month and concludes on the 30th of November each year, is a multi artistic fair, where several types of performances and exhibitions take place throughout the city. This is also a good opportunity to get a chance to interact with the locals of Rome.
Other interesting suggestions 
On the 21st of November each year, Venice hosts the Festival della Salute. The event is hosted in and around the basilica of the Madonna della Salute and is celebrated on the anniversary of the deliverance of the city from the 1621 plague. The celebrations are so important and heartfelt for the locals, that a temporary bridge is erected every year to facilitate the arrival of pilgrims into the church.
Images from the Festival della Salute in Venice, which takes place every year on the 21st of November
All in all, and we hope to have made this clear enough in this brief article, November is a pretty lovely month to visit Italy and not only because it may end up being considerably cheaper: Fall, with its colors and traditions, has always been an essential time for we Italians and for our heritage. Coming to visit this time of the year may help you discover a less touristic yet more authentic, more friendly Italy, a place you'll like to come back more than ever.
See also  Five Places to Visit During the Fall
Rewritten and updated by Francesca Bezzone