In earlier times, the month of October was considered the beginning of the slow season, since prices would fall and tourists would begin to fly back home. Those days, however, have become history in most tourist areas of the country. When it comes to tourism, both April and October are considered two of the busiest months in Italy and one should not assume that, if traveling then, their holidays will be quiet; on arriving you will be surprised to know that tourists are still very much around.
June or July have more tourists compared to October, however, crowds are attracted to the pleasant weather of the country during this month, and to the relative drop in the prices of hotels and flights. Here are some of the reasons behind the growth in popularity of October as a vacationing month in Italy.
Weather in October
October is one of the best months of all to visit Rome and other major art destinations. There are plenty of sunny days all over the country, which is known locally as "ottobrate romane". In October, the temperatures start getting low especially at night and in Northern Italy, due to the higher altitudes. In comparison to June and July, the tourist season is comparatively slower, though there would definitely be tourists in the larger cities. Autumn is in full swing, so do expect a lot of wet days and sudden showers, especially in northern and central Italian regions. However, southern Italy is still warm, so those who are looking for a few sunny days can head to the beaches and the seaside resorts of the South.
Northern Italy
The temperature falls down quite steeply in October. In Milan and other parts of Northern Italy, the average temperatures remain between 7 and 18 degrees Celsius (44 to 64 degrees Fahrenheit). There are many wet days and the nights tend to be much colder.
Central Italy
Here, too, temperatures fall down a notch and stay approximately between 13 and 23 degrees Celsius (56 to 71 degrees Fahrenheit). In October, there are plenty of rainy days in comparison to the previous months, so it's best to be equipped.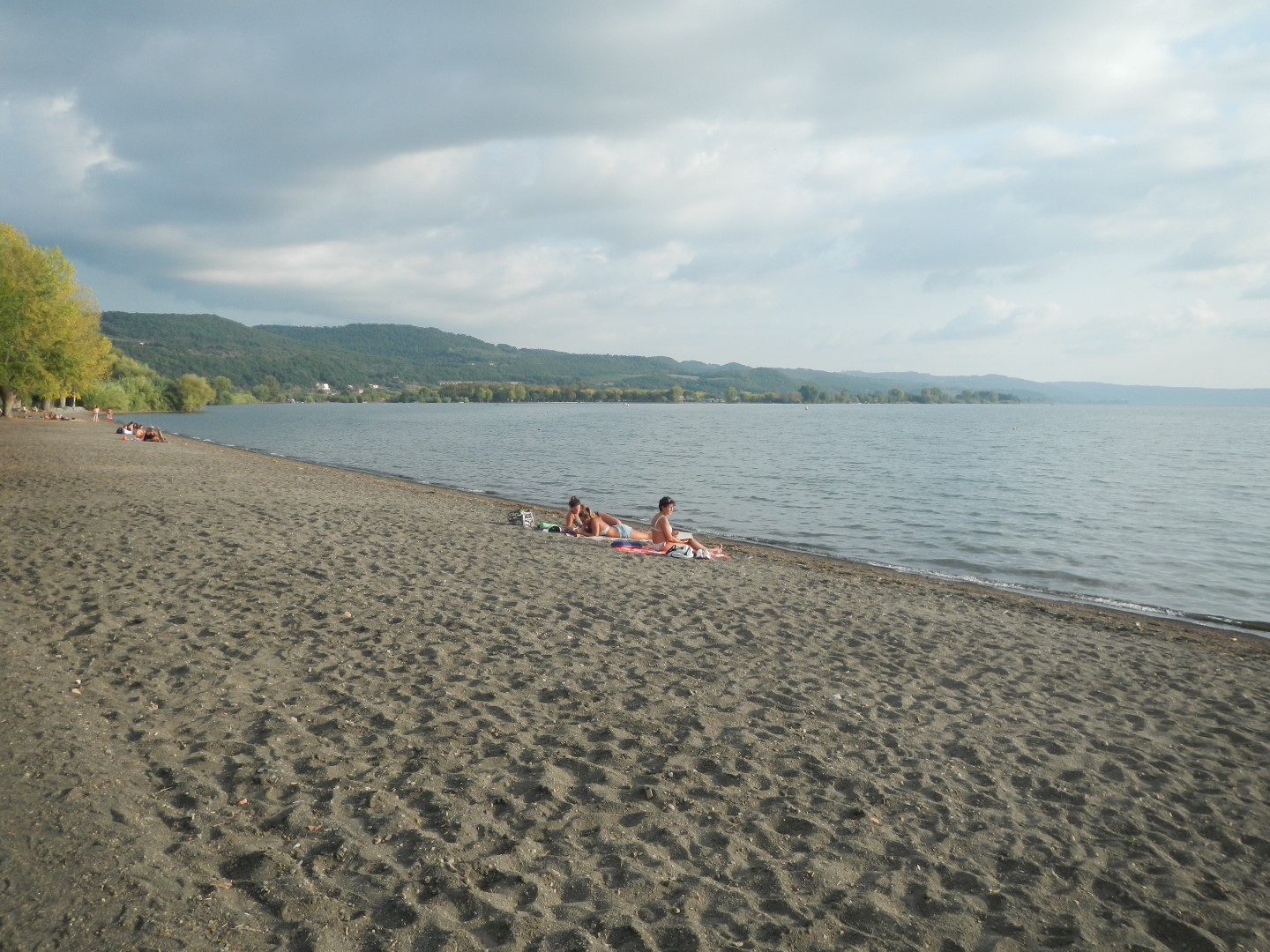 Southern Italy and the seaside resorts
Temperatures get lower at night time, but during the day it's still quite warm. They usually remain between 19 and 23 degrees Celsius (66 to 74 degrees Fahrenheit). Even in Southern Italy, however, expect some rain in October.
Where to Visit in October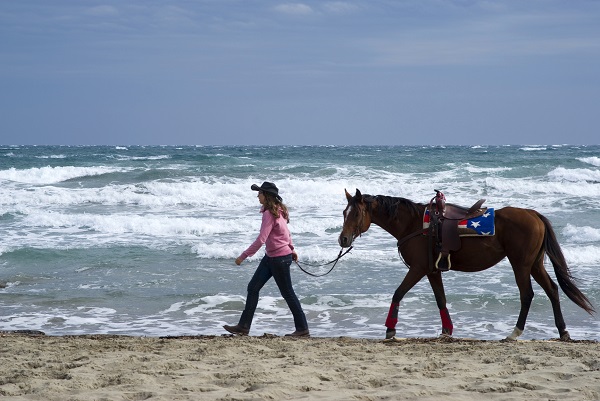 Depending on interests and likings, visitors can choose their destinations to visit. While October in Italy is mainly famous for its many amazing food festivals, those who are not particularly interested in this and would rather enjoy a sea vacation can visit central or southern Italy, especially Sicily, as the sun still graces those areas during the month. Northern regions are much cooler, though there isn't enough snow yet to enjoy skiing, so if it's winter sports only you're looking for, it's best to visit Piedmont and Trentino Alto-Adige later than October. However, the mountains are still great for hiking during this month. Central Italy is also a good option, but you should be ready to face a lot of tourists in the larger cities even then.
Furthermore, October in Italy offers a unique opportunity to witness the stunning fall foliage. The countryside is adorned with vibrant hues of red, orange, and yellow, making it an ideal time for nature enthusiasts and photographers to explore Italy's scenic landscapes. Additionally, for history buffs, Italy's rich historical sites and museums are less crowded in October, allowing for a more immersive experience of the country's cultural heritage.
As a curious tidbit, Italy celebrates "World Pasta Day" on the fourth Sunday of October, which is a testament to the nation's deep-rooted love for pasta. It's a day when you can savor Italy's diverse pasta dishes to your heart's content. Moreover, during this month, you'll find Italy's vineyards bustling with activity as winemakers harvest grapes for the production of the year's finest wines. You can even participate in grape stomping events, a fun and traditional way to be part of the wine-making process. Whether you seek culinary delights, outdoor adventures, or cultural immersion, Italy in October has something to offer every traveler.
Festivals in October
October is the best month for food festivals in Italy, particularly chestnuts, chocolate, mushrooms and truffles. You can find wine harvest celebrations and food festivals throughout the country. The fourth Sunday of October, for instance, is celebrated as World Pasta Day.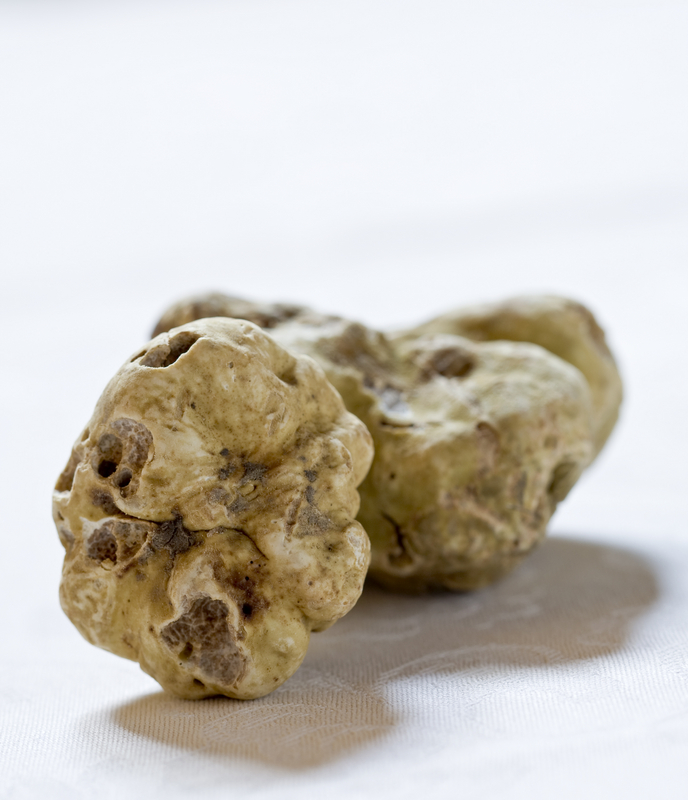 Fall Truffle Fairs in Italy: in October and November, the biggest truffle festivals are held in Tuscany, Piedmont, Le Marche, Umbria, and Emilia Romagna. Some of the most renowned are:
Alba White Truffle Festival: This festival is one of the biggest truffle festivals celebrated in Italy. It takes place at weekends throughout the months of October and November in the Piedmont city of Alba.
National White Truffle Fair of San'Agata Feltria, Rimini.
The Truffle Festival in Tignale, on the Garda Lake, takes place yearly between the end of September and the beginning of October.
In Gubbio there's a 5-day event between the end of October and the beginning of November dedicated to the Umbrian truffle.
In general, October is a great month for food festivals in Italy, especially in the region of Umbria.
The Umbria Fall Food Festival is widely celebrated, with plenty of small festivals around the region that center on products like chocolates, chestnuts, and truffles. The festival has been celebrated in the region since 2006.
Boccaccesca: in Certaldo Alto, Tuscany, an important cooking fair takes place either in September or October, a festival aimed at appraising the food, produce, and artifacts of the region.
Torrone Festival: it is said that Torrone (Italian nougat) was born in Cremona. An article dated 25th October 1441 shows that Torrone was prepared for a marriage ceremony feast in Cremona. The famous wedding is enacted and you will find ample amount of torrone. The event takes place either in October or November.
Sagra della Castagna: there are actually many festivals dedicated to chestnuts in Italy, in October. One of the most ancient and known is the Sagra della Castagna of Soriano, in Lazio, a few kilometers north of Rome. Another popular one is the chestnut festival of Marradi, in Emilia Romagna. In southern Italy, is worth mentioning the festival held in Summonte, near Avellino.
Other interesting events taking place in October are:
Maschera di Ferro: this festival is celebrated in the Piedmont region during the first weekend of October. Maschera di Ferro is a historic reenactment celebrated in the name of the legend of the man in the iron mask.
Barcolana Regata: this festival occurs generally in the second week of October, and takes place in Trieste. During this festival, you will see the biggest gathering of boats in the Adriatic Sea. You will find all kinds of boat racing: even night races take place. You will get good food, music, and wine as well.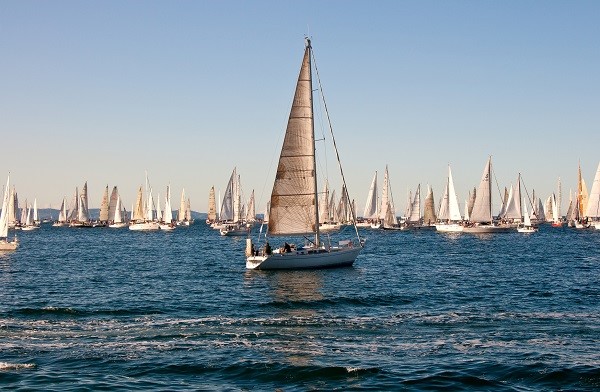 Palio di Rioni: This festival occurs during the first Sunday of October and is held in Lodi which is a town located south of Milan. This festival is known as the iron racehorse, where Lodi's three nearby villages and five neighborhoods try to win the race by pulling the iron horses on wheels and succeed in winning the trophy El Bastan de S. Bassan.
Rome Film Festival: it takes place in the midst of the month of October; it has competitions, lots of events and also has premiers of international movies. It's one of the biggest film festivals in Italy after, of course, that of Venice.
International Accordion Festival: this festival is one of the largest get-togethers for accordion players from all over the world. The festival, which organizes also workshops and concerts, occurs in the midst of October at Castelfidardo (sometimes in September), the city of accordions. Castelfidardo is in the Ancona province of Le Marche.
Eurochocolate: This is a paradise for chocolate lovers. It's a big chocolate festival taking place in Perugia, the city popular for Perugina Baci chocolates, and this festival is celebrated in mid-October.
Sagra del Tordo: this is celebrated as a medieval modernization of an archery contest. This festival is celebrated in Montalcino, which is in Tuscany, during the last weekend of October: it's a tournament among the 4 neighborhoods of Montalcino.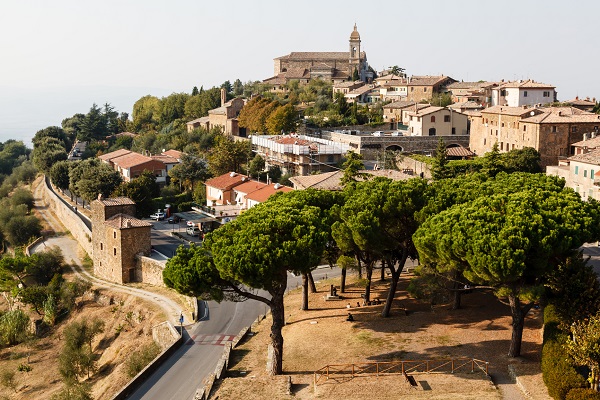 Halloween: Halloween is becoming famous in Italy for costume parties.
Suggestions for October from one of our readers
"We were in Italy in October, and it was very warm. We had to buy lighter clothes since those we packed were too heavy. I learned to travel in dresses, as does my daughter. Or T-shirts and skirts or light pants. Bring less than you think you will need because you will have many chances to buy clothing in Italy. I had to buy an extra suitcase to bring home the extra clothes and gifts. Don't worry about a jacket, bring or plan on buying a wrap or lightweight sweater that you can wrap around your shoulders. Also, you can buy very beautiful leather sneakers that look like walking shoes while in Italy. If you are in Rome especially, you will want a flat comfortable shoe because you will be walking on cobblestones. Hope this helps! "
By Karolin Di Fiori