If you're like me, you've dreamed of seeing Rome like a movie star, staying in the Grand Hotel and dining in the best restaurants. But if, again like me, you don't exactly have a rock star budget, fear not: there are less expensive ways to enjoy this amazing city. In many ways, these cheaper options give an even better feel of Rome's true essence, and may help you to love it even more.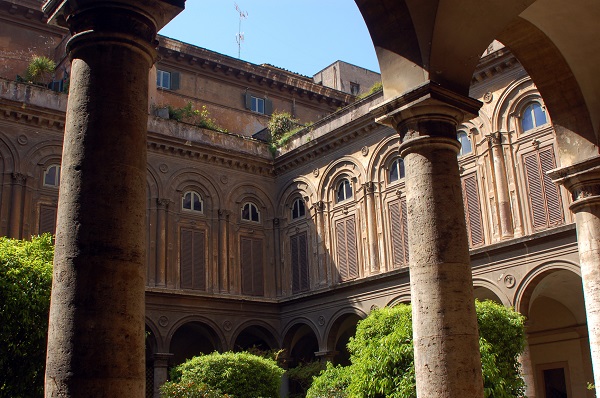 Rome Past and Present
It has been more than fifty years since Fellini's La Dolce Vita and many things have changed. For instance, Via Veneto is no longer the hottest place in Rome. These days, the hip and trendy can be found in Trastevere and in the areas around the splendid Piazza Navona, Pantheon, and Campo de' Fiori. Eating an inexpensive pizza in Trastevere, or grabbing a caffé in the shadow of Piazza Navona's Neptune Fountain while people-watching is the perfect way to spend a reasonably priced evening in Rome.
Take a virtual tour of Trastevere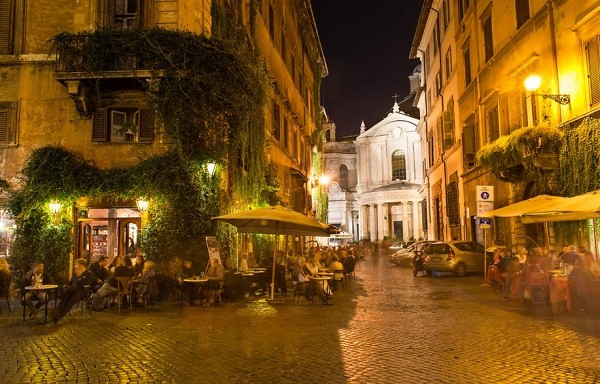 Budget Accomodations
There are a few highlights to remember when you travel on a budget. One of the highlights of our tips to visit Rome on lowbudget focuses on accommodation! The easiest way to control costs is to find a reasonably priced hotel. Although it may not seem like it –especially during high season– there are some quality, three-star hotels around the city. Your best bet is, of course, finding a centrally located place, so you can walk or take public transportation everywhere rather than cabbing it, which can be costly. The best way to find a reliable hotel is through word of mouth –either people you know or internet reviews– or a knowledgeable travel agent.
Some important things to find out before deciding on a hotel: whether the accommodations are clean, if breakfast is included, and what size the rooms are.
One great central location that has many budget hotels is the area near Rome's Termini railway station. The area around the train station might be a little seedy, but nearby is an elegant neighborhood that has many embassies and walled gardens. When I was in Rome, I stayed near the station and we had a wonderful time walking around, looking at nearby hotels (some are very fancy), and talking to the soldiers guarding the embassies. There is also a bus station and many tourist attractions nearby.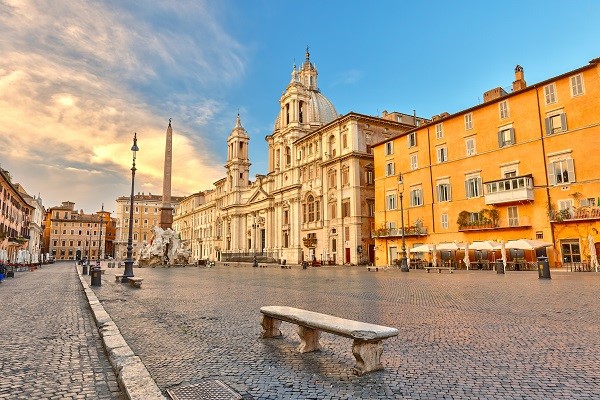 If vibrancy and nightlife is what you are after, then Trastevere may be the best place to stay. The area is further from the actual center of the city (you must cross a bridge to get to central Rome) but is very hip and is filled with cafés, restaurants, and nightclubs.
Another option is to stay in one of the many religious institutions that pepper the city centre, and often offer very reasonably priced, yet lovely rooms for tourists. That, of course, unless you're travelling with my husband, who categorically refuses to try one! These accomodations are sometimes rather spartan and there is often a curfew, so if you're hoping to stay out all night this isn't the best choice. The upside is that convents are very reasonably priced and some even offer half-board.
Reasonable Restaurants and Cafés
There are lots of inexpensive restaurants and cafés in Rome and, as you'd expect from any place in Italy, most have great food.
There is only one time I can remember being disappointed by food in Rome: we ate in an almost empty restaurant, and chose the tourist menu. The food was below par and the proprietor and waiters had a snobbish attitude towards us, because we ordered from the tourist menu. On top of everything else, we had to wait to be served!
Hindsight being 20/20, I would recommend checking if a restaurant is busy before deciding to eat there. If it's bustling, there's a good chance the food is good. While you're waiting to be seated also check out the plates of other patrons. Does the food look appetizing? Are the portions a reasonable size? This will help you to decided whether you've chosen the right restaurant.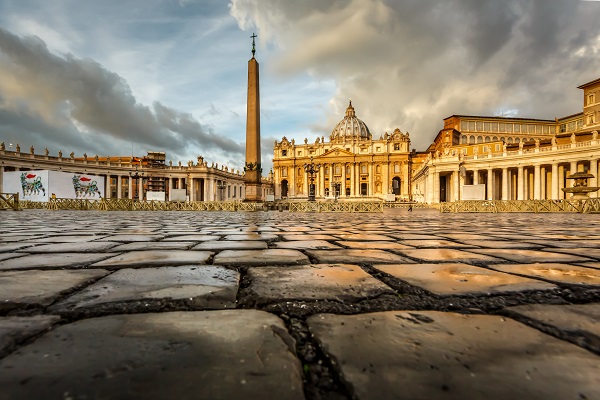 If you just want a snack, remember that it is cheaper to eat standing rather than to sit and there is usually a premium for sitting on a patio in high traffic tourist areas. Eating a quick snack standing up or by the bar can save you quite a bit of money.
Museums and Free Sights
The Vatican Museums and the Capitoline Museums, with their interesting collections of ancient Roman historical artefacts, are free on the last Sunday of the month. Many Italian museums have free entry for citizens of the European Union who are over 65.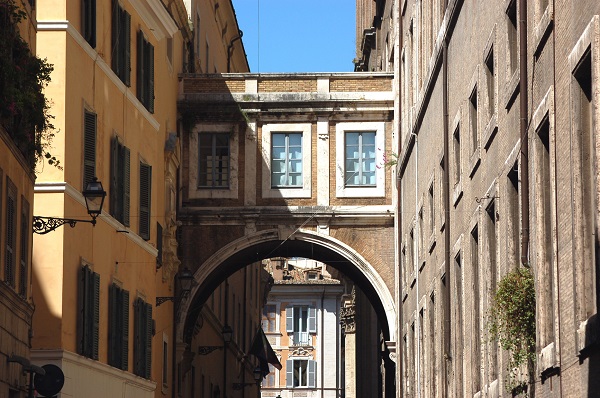 Even  if you are not around the city at the right time to get free museum entry, you'll be able to enjoy outstanding views just by taking a stroll in its streets. In Rome, history and art surround you, delighting your day with their majesty and beauty. Of course, some places are a must see: the splendid Trevi Fountain, the wide, white Spanish Steps, and the ancient Pantheon, for example. All of them can be viewed and enjoyed free of charge, as they are integrant part of the city's landscape.
We saw a concert in the Pantheon, by a famous opera-singing group from America. We didn't know about it, and we would probably not have seen it if we hadn't been walking by. We heard the music and wandered in, even though we'd been to the Pantheon before.
During the summer months (June to the end of August) there are plenty of open air events. Many of these are free, or close to, since they are usually sponsored by the Comune di Roma. You will be able to dance or listen to live music in the most exclusive places, such as Castel Sant'Angelo, the Colosseum, along the Tiber, and at Le Terme di Caracalla, all for nothing or close to. Ask your hotel reception desk for some suggested events: they'll be able to help.
If you are visiting on your honeymoon or on a holiday with your partner why not check out some of Rome's romantic places.
A romantic walk in the city
Public Transport
You can travel a fair way on Rome's inexpensive public transport system.  Daily and weekly tickets are available. These include unlimited metro, bus, and train travel within the Commune di Roma. Prices of these tickets are very reasonable. You can also buy a standard ticket that is valid for one Metro ride or for 75 minutes on the buses. Unfortunately, pickpockets frequent the public transport system, especially crowded buses and the Metro, so keep this in mind while travelling.
Rome is definitely a place that you should add to your Italy itinerary! These tips should also help you to discover Rome on a budget without breaking the bank!
By Lisa-Anne Sanderson
Edited and updated by Francesca Bezzone