It's the first vending machine for pizza in the world. For anyone craving a slice at midnight.
Pizza Self 24 opened at the beginning of April 2021. In less than a month, the vending machine had already baked over 1000 pizzas. It's the new hype in Rome, perfect for anyone looking for a late night snack. And well, one of the best things to do in Rome is eating loads of pizza!
The innovation of Pizza Self 24
This is a food tech startup, an experiment that might expand to more Italian cities. This pizza vending machine bakes at 380° and it uses only fresh and top-quality ingredients. In three minutes, dinner is ready. The starting price is euro 4,50, while the most expensive pizza is only euro 6.
For now, Pizza Self 24 offers four flavors:
The traditional Margherita
Diavola, with spicy salami
Pancetta, aka bacon
Four Cheeses Margherita
People can see the whole process, so they know how their favorite slice is made. Foodies can see the ingredients, the baking, and dream while their pizza is getting ready. The startup behind Pizza Self 24 said that the vending machine sees the most traffic in the evenings. But some Margheritas even get done in the afternoon, to fill a craving. On average, the machine bakes 40 pizzas per day.
Where to find Pizza Self 24
The vending machine is located at: Via Catania 2, near Piazza Bologna. Hungry visitors can easily reach the location by public transportation. For example, it's barely 15 minutes away from the Colosseum or 25 minutes from the gorgeous Trevi Fountain. So, a short distance from the top places in Rome. Why not add this vending machine to the itinerary?
Italians and pizza, favorite slices
The company Eataly made a survey about this foodie relationship. Turns out, 60% of Italians eat pizza every seven days. And 15% eat it more than once a week. Every day, over 8 million pizzas are baked daily.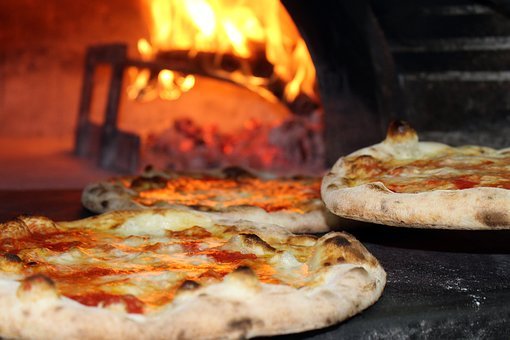 The traditional Margherita is still the best seller with over 35% of people choosing it. But Italians also love the spicy Diavola. Or the Capricciosa, filled with vegetables. Also, Italians are ready to spend a bit more for a high-quality and delicious meal. In fact, 48% of the people surveyed said that would spend euro 7 for a great Margherita. On average, Italians are willing to spend euro 10 for a traditional slice. So, gourmet is ok. But there is a limit to the price of gourmet.
However, Italians don't only pay attention to prices. They also value ingredients. In fact, 50% pay attention to the quality of the ingredients and 38% pay attention to the origin. Hence, people are choosing more and more organic and Slow Food pizzas.
Also, they choose whole wheat options and flours out of cereals. Slowly but surely, even the gluten free movement is picking up, with 2% of Italians choosing it. So, pizza has to be delicious. But also easy to digest. Enrico Panero is an executive chef at Eataly.
"This survey confirmed our intuition," Panero said to GQ, "that pizza isn't a to-go and quick mela anymore. It's not for someone who is on a rush or wants to save money. In our country there is a deep culture on the quality of pizza, with Italians focusing on health and ingredients."
Indeed, the relationship between Italians and pizza goes beyond a filling and quick meal. It's also about sitting at the table with friends and family, to enjoy a dinner of fresh ingredients and traditional, Italian deliciousness.