Italy is a country with a variety of things to see and do. Here are ten you won't want to miss on your trip…
1. Must do while in Italy: Shopping in Milan
Italy is synoymous with fashion, and Milan is the country's capital of style, so it almost goes without saying that the best upscale shopping in Italy can be found in Milano. Shopping in Milan is an amazing experience with a wealth of designer shops and specialty boutiques to choose from. Be warned, however, that a shopping trip in this city can be fatal to your credit card. Try Via della Spiga and Via Montenapoleone for the best shopping in Milan.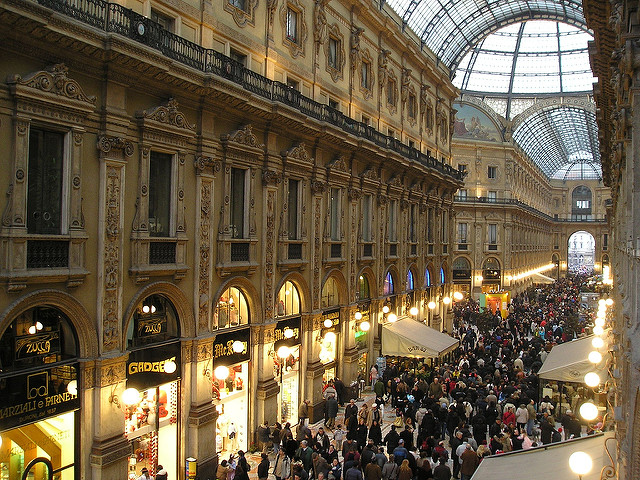 2. Must do while in Italy: Climb Etna
Many think of Italy as a big museum, but not too many think of it as the home of the largest volcano in the western world. Reaching the peak of the Etna is a fantastic trip, especially for the location, right above the sea. The park surrounding the Etna is almost like a lunar scene, and during the winter months there is snow and it is possible to ski. Looking at the lava on the snow is something that will remain in your mind forever. Don't forget though the right things you need to pack for travel if you're planning to hike or ski.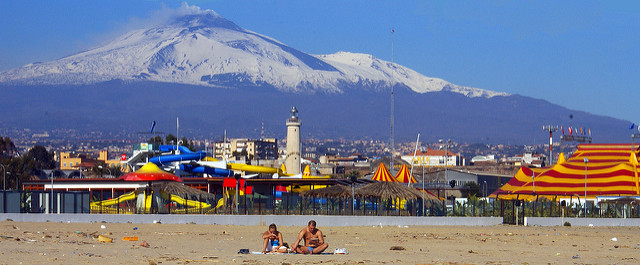 3. Must Do things while in Italy: Visit the David
Italy is not just rich in natural beauty, history and style, but also art. One of the world's most famous pieces of art is Michelangelo's David, which can be seen in the "flesh" in Florence. The statue itself is extraordinary and a perfect celebration of the human body, although the museum where it is showcased is also very interesting in and of itself. The academy also contains some of the unfinished works of Michelangelo and these pieces give a great idea of how he used to operate. Each statue seems to have a soul breaking through the marble, bringing credence to Michelangelo's claims that his statues were there already, buried in the marble, and his job was only to remove the excess stone around them.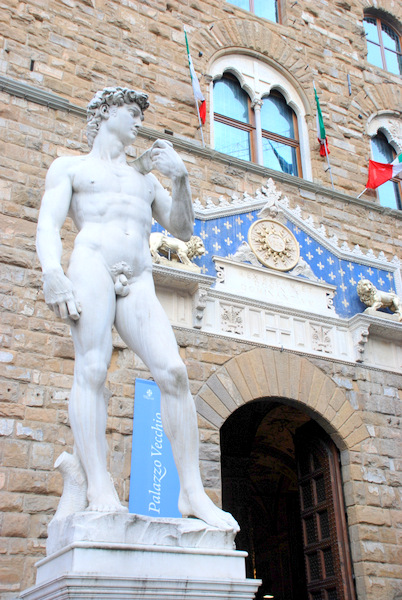 4. Must do while in Italy: A Kiss al Gianicolo
Rome is simply beautiful, with history at every turn, in each corner, and in almost every building. Now imagine being able to see the Eternal City from above with your significant other by your side. The Gianicolo is a large plaza/terrace located at the top of the city, where every single building and monument can be seen. Great during the day and very romantic at night, it is somewhere everyone visiting Rome should see.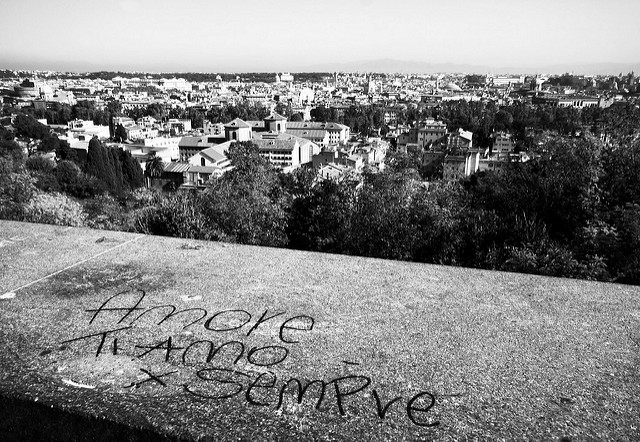 5. Must do while in Italy: Receiving a Papal Blessing
While in Rome, just beneath the Gianicolo, every Wednesday in St. Peter's Square, it is possible to see the Pope blessing the crowd from the window of his office. Even if you're not a Catholic, a visit to the Vatican is worth the trip just for the art and history found there.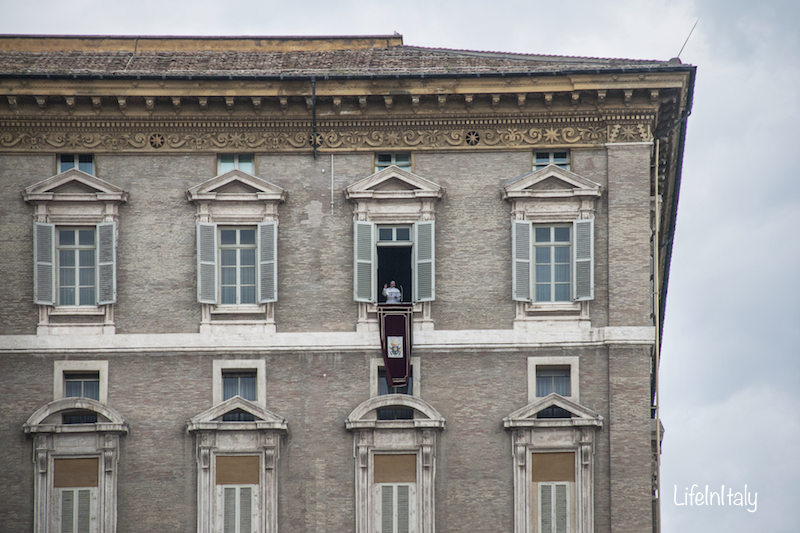 6. Must Do while in Italy: A Gondola Ride
Traditional and a bit touristy, yet also romantic and enchanting, a gondola ride in Venice is something that everyone should try at least once. Riding in a gondola will give you a different view of Venice, allowing you the luxury of time to appreciate the city's marvelous architecture, while you gently sail along its water channels. Due to their popularity gondola rides are a bit expensive, but so are most things worth doing these days.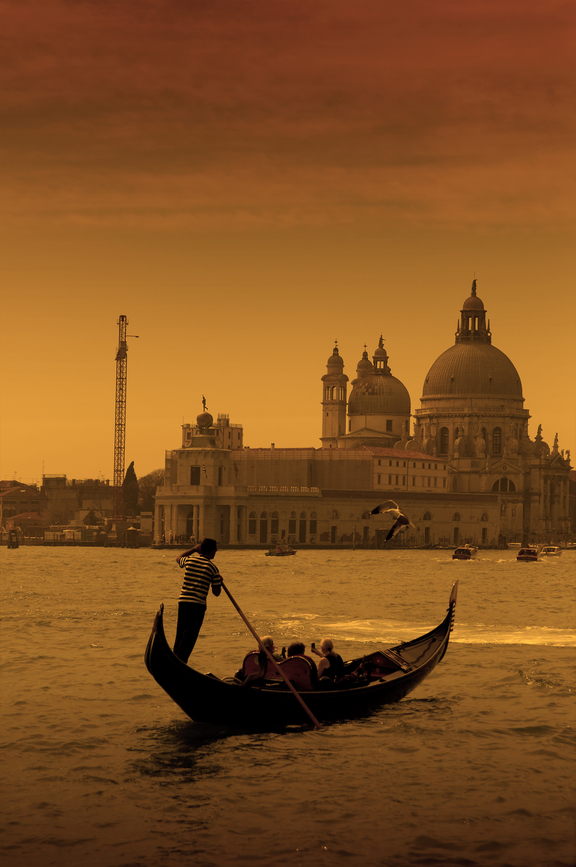 7. Must Do While in Italy: Have a Pizza in Naples
If you're a pizza lover, you need to have a slice in the place where it was born. Neapolitan pizza is real pizza, period. And people from Naples are quite serious about their pie–there is even a certification for authentic pizza napoletana, although you have to be careful because some pizzerias around Italy will list their pizza as Napoletana DOC without true authorization to do so. Don't look for pineapple or bacon on your classic pizza in Naples because Margherita (mozzarella, tomatoes and basil) is its traditional flavor.
8. Must Do While in Italy: A Coffee in Piazza Navona
Piazza Navona is a site of beauty and peace in Rome, even if it is often very crowded. The piazza is a dazzling combination of art and history, all in one place. The ancient Romans used to fill it up with water for ship racing and battles, while today it is home to a glorious fountain and many restaurants and cafés. Just make sure not to walk around the fountain counter clockwise holding hands with your loved one:  legend has it that if you do it,  you will break up by year's end.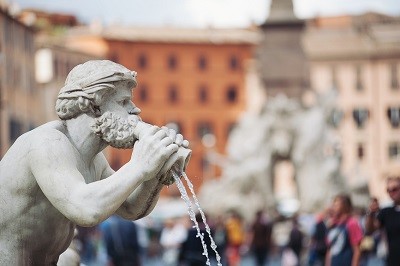 9. Must Do While in Italy: Skiing in Cortina
Many think of Italy as a hot country–a place of warm temperatures and beaches, but the our north is also full of dazzling mountains perfect for skiing and winter sports. Cortina D'Ampezzo is where you want to be during the winter, it is the former home of the Olympic games and the set of many famous films. Cortina is a jewel in the Italian Alps, where skiing is a pleasure, but also a very rewarding experience because of the natural beauty that surrounds this enchanting town. Along with Gstaad and Aspen, Cortina is one of the most famous places in the world both for winter sports and its social scene.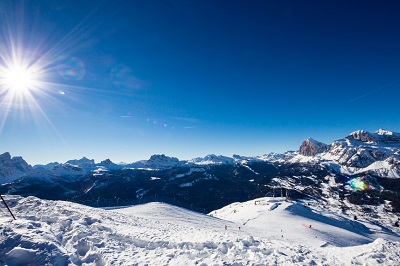 10. Must Do While in Italy: Leave a Note to Juliet
Last, but not least is definitely Verona, and to be precise the home of Juliet with its famous balcony. At the house there is a wall and a statue of Juliet where lovers young and old leave notes and letters asking for Juliet's assistance.
A nice example of British culture on Italian soil, and a signal that before many others ever thought of it, Shakespeare understood the concept of globalization.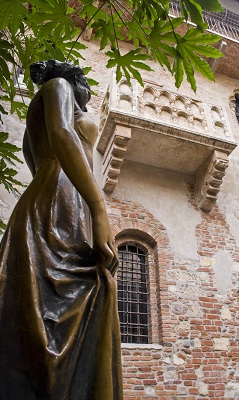 Let us know what you think about our Top 10 Italian "Must Dos" and what you think are can't miss experiences in Italy.