Florence, Italy, is one of the most romantic cities on earth. Visitors can walk along the Arno river, or explore exquisite gardens while enjoying the company of that special someone.
It is a preferred destination for newlyweds. Take a walk along the Arno river, hand in hand. Find a cozy spot to sit and watch one of the most spectacular sunsets you will ever see. Take a carriage ride through the city, starting at Piazza della Signoria and taking a route through the winding, narrow streets of Florence. Be sure to take in the Uffizi gallery, which is home to such masterpieces as the Birth of Venus, by Botticelli, and Michelangelo's Holy Family, but be sure to make reservations, or you will be in for a long wait.
Want to get married in Florence? The beautiful American Episcopal Church is located on a quiet street near the city center. Already married? A church is a great place to renew your vows or to take part in a blessing service.
The countryside around Florence is spectacular. Scattered through the hills, you will find quaint medieval villages and towns, where people will welcome you and make you feel right at home.
Santa Maria del Fiore
Be sure to visit Santa Maria del Fiore: there is usually a waiting line, but the sight certainly makes up for the wait. Study the white, green and pink façade of the church and the adjacent bell tower (the famous Campanile di Giotto) while standing in line. Then, ascend the tiny staircase, which has a few resting spots and keyhole windows to pique your interest. At the halfway point, you will step onto an interior Italian balcony to see the awesome fresco painted on the dome. The last half of the climb is very steep. Here you will climb between the inner and outer structures, which are made of brick. At the top, you step into the observation tower for a spectacular view of Florence. This attraction is highly recommended. However, if you are claustrophobic, have serious health problems, or are out of shape, you might want to pass on this one. It takes an hour to make the round trip and it is physically tiring, even to those who are in tip top shape.
Boboli Gardens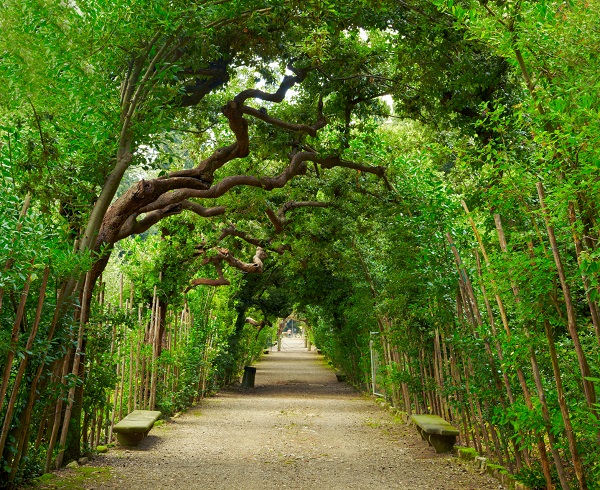 Boboli Gardens are an extension of Pitti Palace. Water trickles from fountains, music to the ears. Be sure to look closely at the magnificent statues and visit the amphitheater. If you make it to the top, you will gaze in wonder at one of the most spectacular views of Florence. The gardens rise toward the top where you will pass an 18th century coffeehouse. There are several paths to choose from. Some pass the spectacular Neptune Fountain.
Take a break on one of the many benches around this lake-type fountain, while you enjoy a breathtaking view of the gardens. The path continues, flanked by cypress trees and classical statues, before it opens to an area with an artificial lake and L' Isolotto (the Little Island). Here, you will find running water, magnificent statues and hundreds of blooming flowers. The gardens are filled with beauty. You will end your day with feelings of peace and tranquility that will linger for hours. Be sure to buy a three day pass, especially if you plan to visit Palazzo Pitti. 
Palazzo Pitti
Palazzo Pitti was built in the 15th century by the Pitti family. The building of the original palace was supervised by Brunelleschi. The palace was renovated and additions were added by the Medici family after they came into power in 1550. Inside the palace are several museums that have spectacular displays.
The Museo degli Argenti
The Museo degli Argenti is a showcase of unique cups, gold and silver pieces, vases, and precious gems. It's certainly worth seeing. It is part of the museum pole of Palazzo Pitti and the Giardini di Boboli.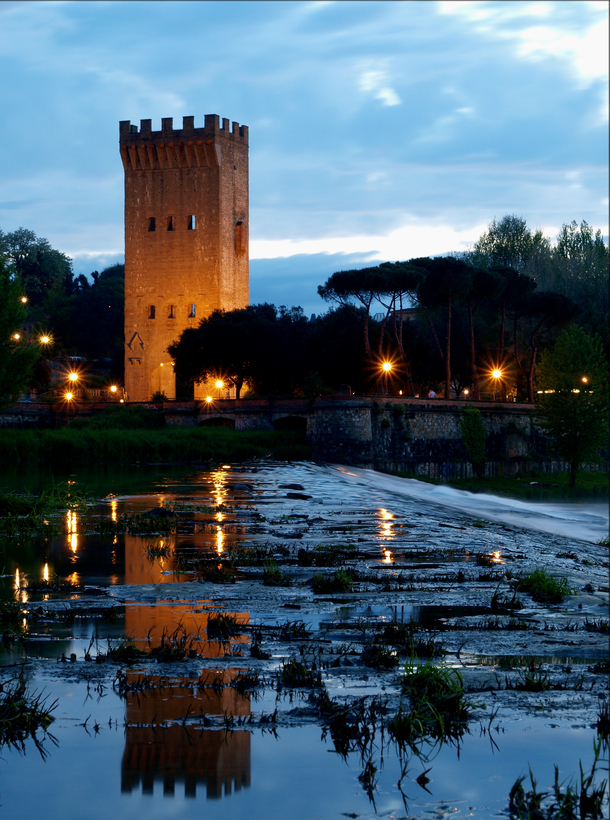 The Palatine Gallery
This unique collection of 16th and 17th century masterpieces by Fra' Barlotomio, Andrea del Sarto, Pontormo, Fiorentino, Van Dyck and others will leave you in awe. The gallery hasn't changed since the 19th century. The walls are completely covered with paintings from floor to ceiling and are adorned with gold stuccos.
Boboli Gardens in Florence Italy.
Boboli Gardens, Florence.
Dining
There are some fabulous restaurants in Florence. The Ristorante Ricchi is well known for its seafood and was featured in the 2000 issue of Gourmet Magazine. If you love seafood or Italian cuisine, be sure to stop by for a fabulous meal.
For a great lunch, stop by La Baraonda. Duccio Magni, the proprietor, will meet you at the door to offer complimentary sausage and cheese crostini. Elena, Duccio's wife, cooks mainly local specialties. Her Tuscan bread soup, pasta e fagioli and rabbit stuffed with veal and ham is a dining experience you will never forget. Though good food is plentiful in Florence, Duccio and Elena give your meal that personal touch. You will leave the restaurant with the feeling of leaving family.
The Coronas Café, near the Duomo is also a good experience.
There is so much to do and see in Florence. Use this article, guidebooks, search online and collect travel brochures to make the most of your visit. After all, you wouldn't want to miss anything!
by Mary M. Alward