Trentino Alto-Adige: an unconventional summer destination for families and nature lovers
Summer is often associated with the sea, however Italy offers many other destinations for those who are not too keen on spending their entire vacation on a beach sunbathing.
The variety of the Italian landscape truly is a godsend and the Alps certainly represent one of Italy's favored destinations. Trentino Alto Adige is situated in the north-east of the country and is rightly considered one of the most beautiful places to spend your holidays in relax, especially if you like nature and trekking. Let's see some great things to do in Trentino!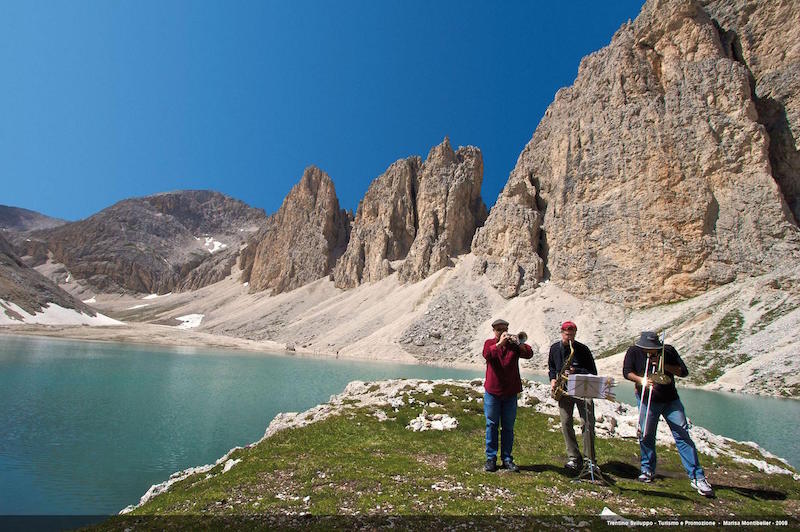 Since 1995 Trentino region organizes a beautiful music festival in the Dolomites. Italian and International artists of great level are invited to play in amazing settings in the Dolomites. There are concerts at sunrise and at 1pm. Sometimes you can take a cable car to the location, or you have to do some hiking. Either way, the festival "I suoni delle Dolomiti" is a great experience.
Trentino is highly recommended to families and all those who love spending their vacations at high altitude, enjoying the wonders of uncontaminated landscapes.
Trekking, bike rides and walks are perfect to discover the hidden corners of this land, all in the name of relax and fresh air. Nature and mountains are, in fact, the real protagonists of this area, which is also famous for its organic produce and its cuisine, a perfect mix between Italian and German culinary traditions. Trentino Alto-Adige's cold cuts are among the most delicious in the country: speck – a type of cured, smoked ham, which is among the best loved salumi in Italy – hails from these mountains.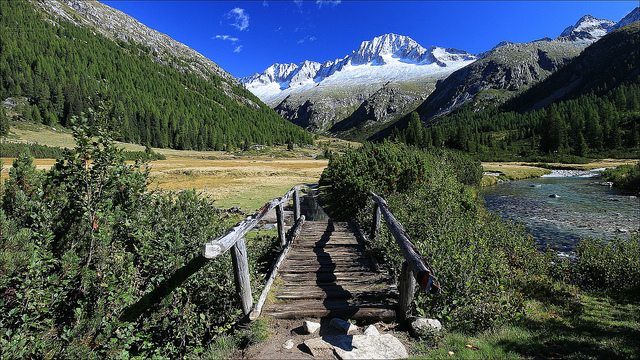 Because Trentino is a popular destination for families, it offers a number of organized activities and facilities for kids, focusing especially on nature: children will love getting to know all types of trees, flowers and animals of these valleys. The Parchi Avventura of Caldaro, Dobbiaco and Colfosco are great locations for kids to be active while learning and keeping in close contact to nature. In addition, the natural Park Adamello Brenta organizes special activities aiming at teaching about nature through entertainment and games, thanks to the help of local environmentalists.
It's not all about trekking and cycling, though: you could decide to explore the Alps with the Dolomiti Express, a dedicated railway line connecting some of the most beautiful locations in the region.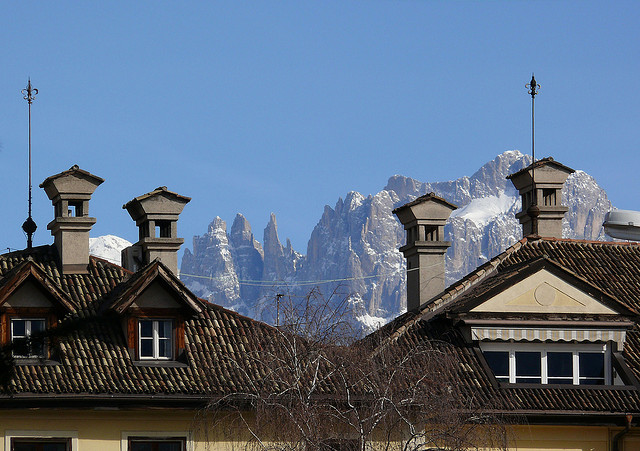 Trentino Alto-Adige has had a long history, the vestiges of which are well represented by its many castles. And we all know how much children love castles. Castel Coira, Castel Presule  and Castel Iuval  are perfect for all our little history lovers out there, wheres Castel Tures is perfect for those loving ghost stories and chilly tales: children will be guided to a ghost tour of the manor's ancient rooms and will experience a truly chilling little adventure!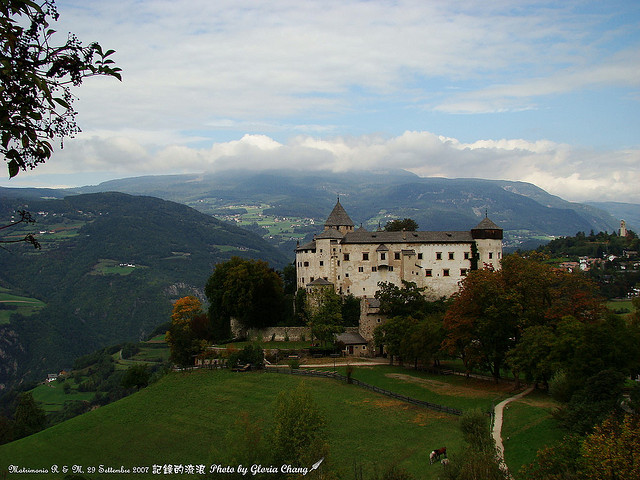 However, if there is an uncontrollable desire of going shopping, check out Trento, Bolzano or Merano, which are not only full of beautiful stores, but also have a lot to offer from an artistic and historical point of view. Here, you'll be able to enjoy some fresh air, even in the Summer months, while shopping or simply enjoying an aperitivo or an ice-cream in one of the many, lovely cafés in the street.
If the cold season left you with pains and cracking bones, Trentino Alto-Adige could be the perfect destination, too. The region is known for his thermal towns and its spas. Comanno, Pejo, Merano, i Bagni di Salomone are only few among the many thermal resorts you could choose from. A good chunk of these offer specific entertainment for children or baby sitting facilities, leaving to parents the possibility to truly relax and enjoy their spa experience.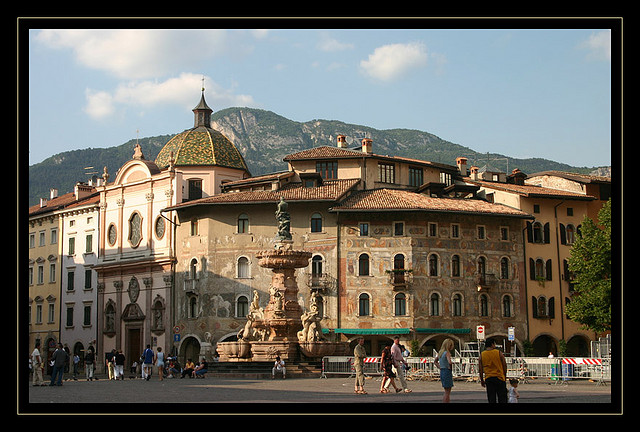 Trentino Alto-Adige is often considered more of a Winter destination because of its many renowned skiing centers, but in the last few years it began to be seen more as a "four season" go-to place, able to offer activities during the whole year in the spirit of nature and relax. If you enjoy nature, relax, culture and good food, as well as the cool and majesty of the Alps, you may well fall in love with Trentino Alto-Adige.
For more detailed information about each month's specific events, check out the region's official website.