Safety Tips for Women Traveling Alone in Italy
Policemen walking downtown Rome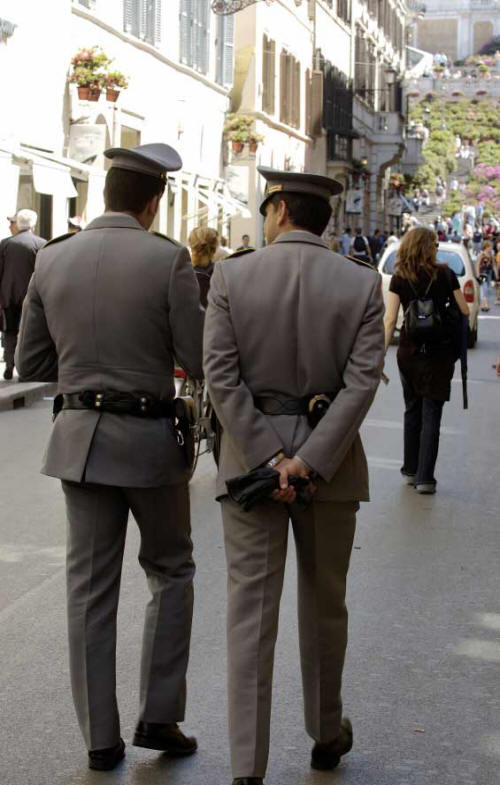 Thomas Jefferson said, "One travels more usefully alone, because he reflects more." Traveling in Italy is a privilege, and is a wonderful way to learn the history, geography, beauty, and social customs of this rich, colorful country. In fact, just getting there is an education in itself. Often, families, couples, business associates and school groups travel in groups to learn about their heritage, to see new places, and spend time together in leisure or work; but the single woman is sometimes hesitant to pack up and travel alone. To cop another quote, veteran female traveler Zahara Heckscher exhorts women, "Stay safe but don't stay home!" With a little planning, organization, wisdom and common sense, women can travel alone to, in, and around Italy, and stay safe.
When preparing for a trip to beautiful Italy, the first thing a woman should do is plan ahead. The obvious plans would include when to go, where to go, where to stay, and how much money to take, but there is so much more. Once you choose your dates, if you are traveling from the United States, you would be wise to register with the State Department. The State Department should know your whereabouts in the event of an emergency, natural disaster, political unrest, or terrorist attack. You can leave names and numbers of people who are allowed to know where you are and what you're doing, and the State Department will keep them informed in the case of an emergency. Plus, the State Department, through embassies and consulates, can assist you in Italy in the event of a crime, accident, or serious illness, or even in the event that an emergency back home requires someone to contact you.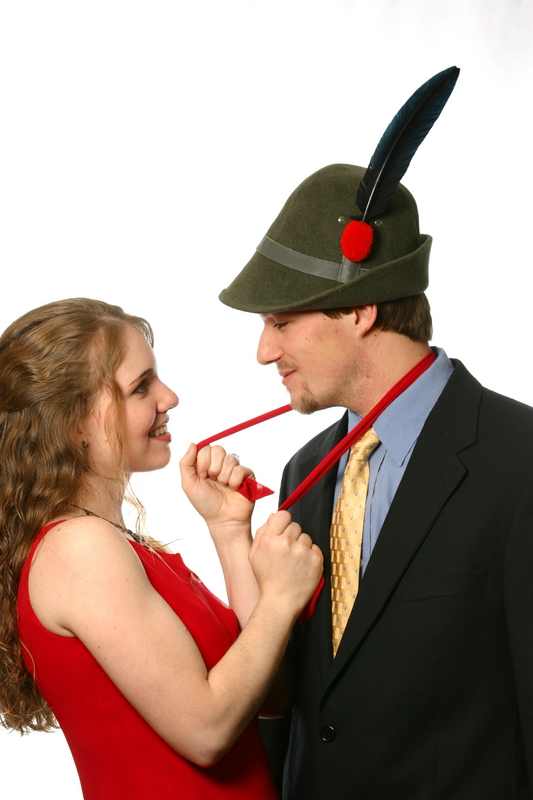 Handsome young man in Alpino hat
Another important planning tip is to make copies of all your important identification, tickets, and itinerary; keep a copy of everything in your carry-on bag, and in a different place from where you'll keep the originals. Also leave a copy of everything with a family member or friend, including phone numbers of hotels. If you take medication, be sure to pack exactly how much you'll be taking, plus take a copy of your doctor's name and phone number, a list of your current immunizations, and the generic name for any medications you are taking: this way, if you lose or misplace your medicine in Italy, an Italian pharmacist can help you.
Once in Italy, you'll want to explore the historic streets of Florence and Rome, and glide on the canals of Venice. However, these beautiful cities are often crowded with tourists, and while violent crimes are unusual, pickpockets and purse snatchers are common. When touring the cities or walking out on the streets, the best idea is not to carry a purse at all. Many experts suggest wearing a money belt inside your clothing or sewing a small pocket into your bra in which to carry your money and a copy of your passport. If a thief does try to take your purse, scream loudly, but let go – you'd rather lose your valuables than risk assault. When on the streets, use good judgment: avoid dark, empty streets, and when in crowds, be aware of everyone around you.
Most of Italy has a temperate climate year round, but the majority of travel and tourism is done during the summer months. The warm, Mediterranean environment makes for perfect travel weather, but women must be careful about the way they dress. Keep it modest and simple. Expensive or extravagant clothing may give a would-be thief the impression that you're carrying a lot of money, and skimpy or revealing attire could attract unwanted comments, propositions, or even groping. Stick to blue jeans or khakis and t-shirts. Flashy logos and colors are unnecessary and will only attract attention. Still, even the most unassuming woman might receive comments from the very open and friendly Italian men. If this makes you uncomfortable, walk erect and purposefully and ignore them. If harassed, look them in the eye and say "no" loudly or call for help.
Once in your hotel room, use common sense: keep the door locked with the deadbolt, do not open the door to strangers, and always use the main entrance of the hotel, as back entrances are sometimes hidden or remote. Never leave valuables in your room; most hotels offer a safe. According to the Eyewitness Travel Guide for Italy, the staff at hotels and restaurants generally treats female guests with extra care and attention, so let them know you're staying alone.
Italy is a beautiful country, rich with art, architecture, ancient history, and fun loving, gregarious people. The food is wonderful, the wine excellent, and the scenery unmatched. If you are a single woman desiring to travel in Italy but you are unsure about going alone, take that step and go; simple common sense and pre-planning will make for a vacation you'll never forget.
By Paulla Estes