Life on an Italian beach in Summer
Italian beaches get very crowdy starting from the end of May, when the weather begins to be hotter and people seek relax and coolness. Italians love going to the beach, lying in the sun and sunbathing for the whole day. Beaches become then organized places, offering a lot of entertainment thanks to the stabilimenti balneari, bathing establishments, which offer to people all they need to spend a perfect day on the beach.
Italian beaches are usually divided into two main categories: spiagge libere and spiagge a pagamento.The spiagge libere, free beaches, are those where you can stay for free, without paying any money, and they are usually next to the spiagge a pagamento where in exchange for a daily, weekly or seasonal fee, you'll get facilities and services such as a cleaning service of the beach, beach umbrellas, sunbeds, showers and bathing cabins.
A lot of Italians prefer going to beach establishments because there is always a snack bar and a restaurant where they can buy some food and relax. However, this type of service can cost a lot of money, as beach establishments are getting more and more expensive.
Some surveys have estimated that the average expenditure of Italians going to the beach is 15 euros per day. This only includes some basic services to which an average of 9 euros has to be added for food costs.
Whether expensive or not, beach establishments are constantly increasing their turnover, especially in the north and center of the country.
It is indeed in these areas that you can find the most innovative and organized facilities. The most avant-garde establishments are in Tuscany, Liguria and Emilia. They offer special services including swimming pools near the beaches, animal-friendly areas and sometimes organized sport activities. In the south of the country the most organized region in terms of establishment beaches is Campania, whose beaches are favored, along with those of Liguria, especially by English speaking people.
Habits change from region to region, but the basic services offered by establishments are usually the same: equipment for beaches (like heavy duty beach chairs and lounges), water activities like windsurfing, canoeing and boat renting, refreshment and snack bars.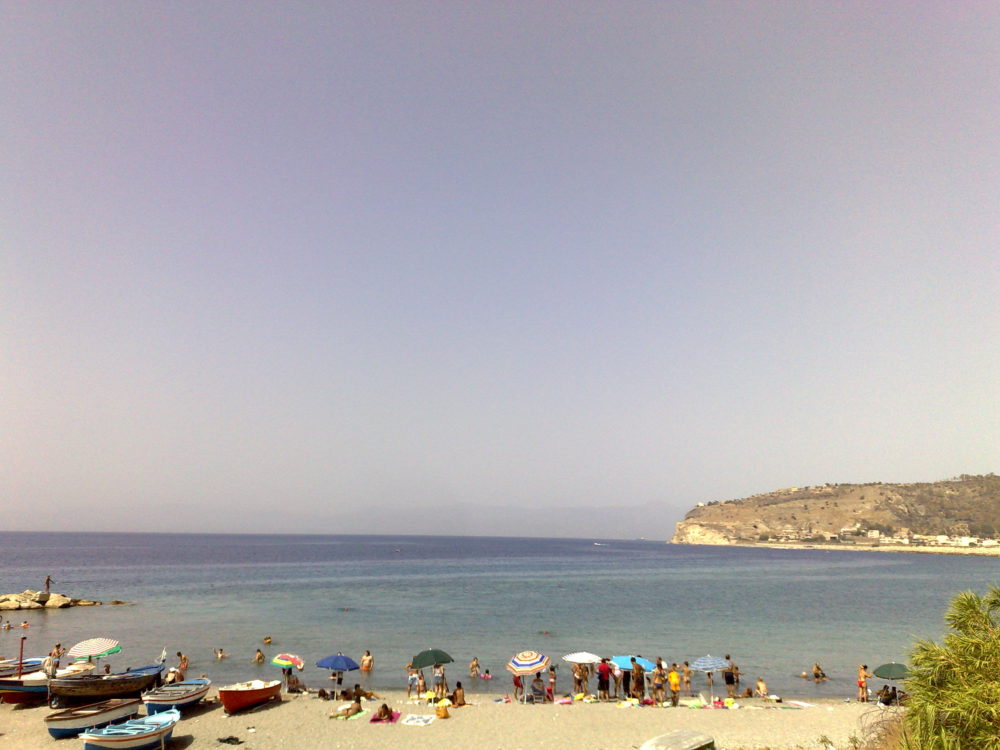 When talking about prices, they change according to the place where you go to and if it is a famous or fashionable beach or not: prices may vary a lot and that is why it is difficult to give an average.
However, prices have increased and going to the beach can represent a real luxury. For example, in Tuscany the average cost for a beach umbrella, sunbed and chair can go from 18 to 30 euros. This value is quite similar on Sardinian beaches, but there are some very fashionable places where you may be asked to pay up to 100 euro per day: indeed, the situation may differ from beach to beach in the same town. Sometimes, choosing the right beach for an honest price can be a daunting task, especially for foreigners who aren't aware of normal, average prices. Our advice is to check out more than one place and compare prices and facilities available, then pick the establishment better suited for your needs and pockets.
Spiagge libere o a pagamento are two possible option and the choice of one rather than the other depends much on what you are used to and on your adaptability. Perhaps this year a lot of Italians will choose free entrance beaches instead of beach establishments, due to the high cost of living and the economical crysis, but what they will not certainly do is renouncing to their summer seaside vacation!