April in Italy can be quite an experience. In April, Spring is already in full swing throughout the country – or at least in most parts of it –  and the landscape becomes a beautiful riot of colors. In Italy, tourist season picks up in April. However, it is just at its start, so visitors don't have to face high season prices quite yet. April in Italy is a feast for all senses, because of the number of scents, sounds and flavors the country offers, along with the many events that take place during the month.
Compared to January, February and March, rates in April are higher for all tourism-related services, but not as high as they are in the following months. Those who want to experience Italian culture and are fond of cultural and food festivals will easily find April to be an amazing month to see the country.
Weather in April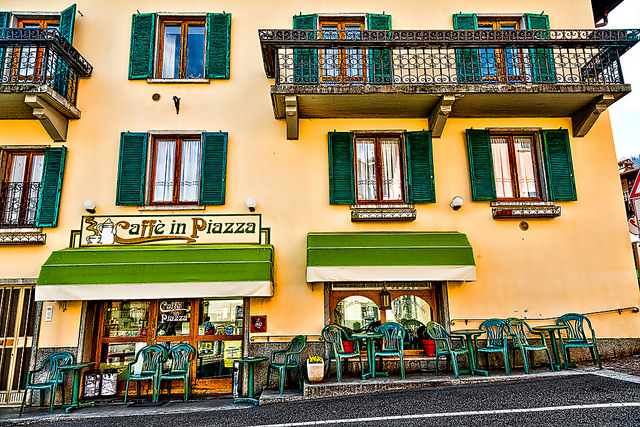 Italy is known for its really hot summers. However, in April the weather is still not too hot, which makes it much more comfortable to travel through the country. There are many sunny and warm days, but never forget the popular say Aprile non ti scoprire, meaning in April, don't get undressed, yet, as you may still encounter some cool days. However, Southern regions and coastal areas should be a safe bet if you are after an entirely sunny vacation. Those who do not mind being a bit cooler, can enjoy the beauty of Italy Northern and Central regions, keeping in mind that, the average weather of the Central Italy is milder.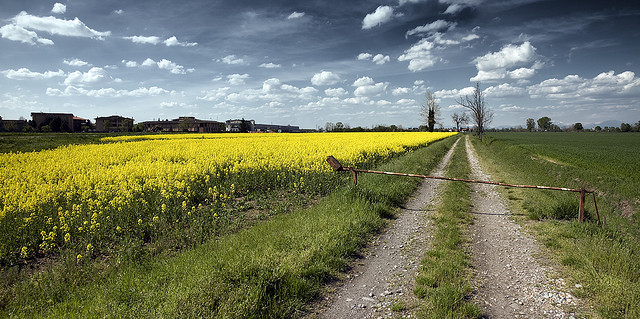 In Northern Italy, average temperatures remain between 4 and 17 degrees Celsius (40 to 62 degrees Fahrenheit).
In Central Italy, including Rome, the temperature is approximately between 8 and 17 degrees Celsius (47 to 63 degree Fahrenheit).
If you're accustomed to a colder climate, the sun is warm in Sicily and Southern Italy, but the water is still too chilly to go swimming.
Where to visit in April
Visitors who are after a sun and tan holiday should head to the southern coast of Italy. Ischia, for example, is an excellent place to go in April: while the sea is not quite warm enough to swim, the island offers many warm Spring days, some of them almost as full Summer's. The Southern Italian coastline is dotted with many beautiful locations known for their excellent beaches. If you are more of a culture and art buff, you should visit Rome, Venice and Verona in April.
Rome celebrates its founding day, so there are many interesting events and celebrations in the city. In Verona, visitors would be able to participate in the best artichoke festival in the country and Venice celebrates its patron Saint's day.There are many festivities which visitors could take advantage of.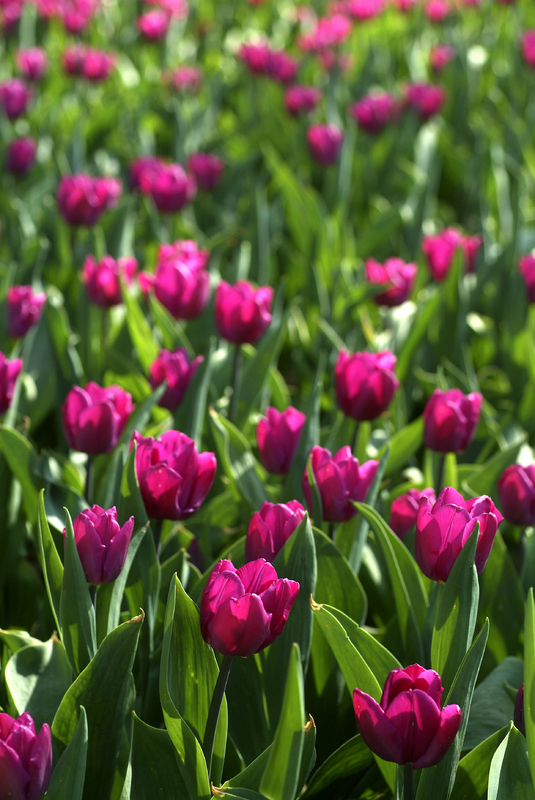 Festivals in April
April is typically the month when Easter falls (even though sometimes it does fall earlier, in late March). The main Catholic feast, Easter is celebrated all across Italy, with religious events starting one week before Easter Sunday and continuing until Easter Monday, known in Italy as Pasquetta or Lunedì dell'Angelo,  which is a national holiday.
In Fermignano, a small town in Marche, a very interesting event takes place on the weekend after Easter Sunday. It is known as Palio della Rana  and involves contestants racing their frogs in small wheelbarrows. Before the main event, firework shows and parades in medieval costumes are held.
Those who are in Rome in April would be able to celebrate the city's birthday. Rome was founded in the year 753 BC and the city's birthday falls on the 21st of April. Each year, various special public events, music concerts, live performances and festivals take place in the city. In the forum area, traditional gladiator shows are organized, while fireworks are shot off from the Tiber.
History lovers should also head to the small town of Pontida, near Bergamo, in April. In the first week of the month, a famous historical enactment takes place in the very location where, in 1167, the alliance among Cremona, Mantova, Brescia and Bergamo against Federico Barbarossa took place.
Saint George's Day is celebrated in Caresana in the region of Piedmont. The festivities are held on the 23rd of April each year. The highlight of the festival is a parade of floats pulled by several oxen.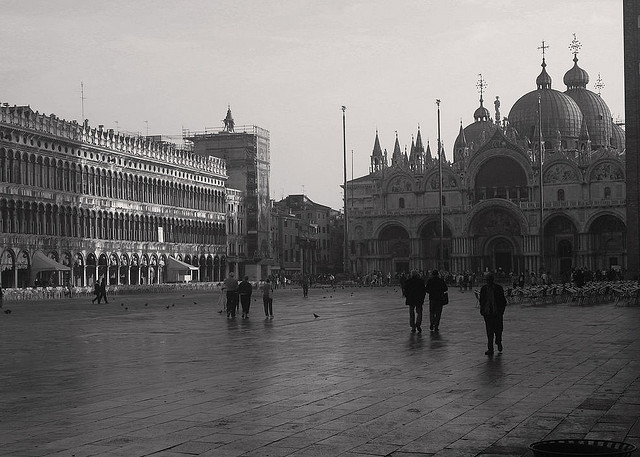 Popular festivals are a tradition in Italy…
Saint Mark or San Marco's Festival is held each year in Venice, on the 25th of April. Saint Mark is Venice's patron saint and the main festivities take place in the famous San Marco Square. They include a large procession that ends in the basilica. Various cultural events, live music and a large feast consisting of various regional delicacies are held in the city's square.
The small town of Narni, in the region of Umbria, is known for a peculiar medieval festival, the Corsa all'Anello, the ring's race in English. It takes place towards the end of the month each year, and is characterized by a typically medieval jousting competition between three horsemen, who try to snare rings.
Last, but not least is Avetrana, in Puglia, that celebrates the day of its patron saint, San Biagio, on the 28th of April. This is a two-day-long festival during which a religious procession takes place. During the festival there are many live music bands, street fairs and other cultural events.
Food Festivals in April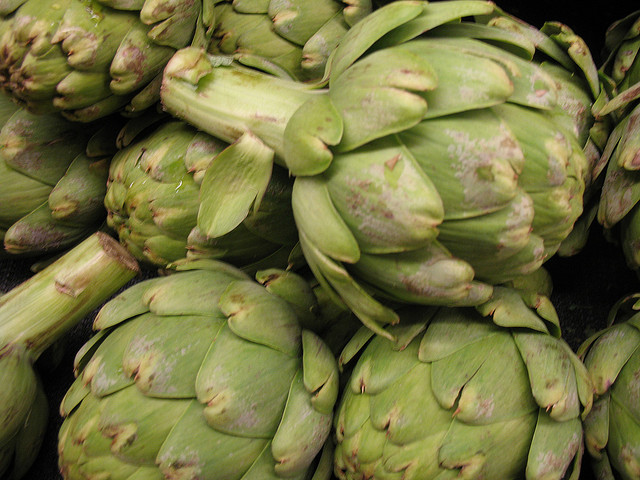 April in Italy is also a good month for food lovers, especially for those who love artichokes. In April, several different food festivals take place in various parts of the country. The Italian name for artichokes is carciofi. Asparagus, asparagi in Italian, are also typical produce of the month.
The best known artichoke food festival takes place close to Rome in Ladispoli, on the second weekend of the month. During the festival, many different varieties of regional dishes made from artichokes are served, along with local breads. The Verona province, on the other hand, is known for its special type of white asparagus. In April, a week-long Asparagus Festival is held in Bassano del Grappa, Vicenza.
Liberation Day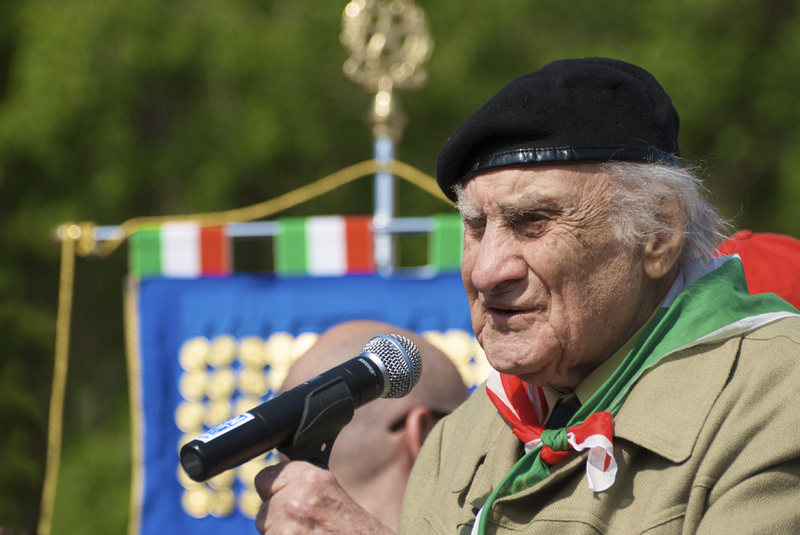 Liberation Day is celebrated in Italy on the 25th of April. In Italian, the day is known as Festa della Liberazione, and celebrates the end of Nazi occupation during WWII and the end of 23 years of Fascism, in 1945. It is a national holiday in which all World War II victims—citizens, soldiers, and partisans—are honored and remembered. If you're in Italy on this day, remember shops and offices are closed.