Climate emergencies: in the north, disastrous weather; in the south, record heat and flames. Latest information on the severe weather that struck Italy on July 24 and July 25.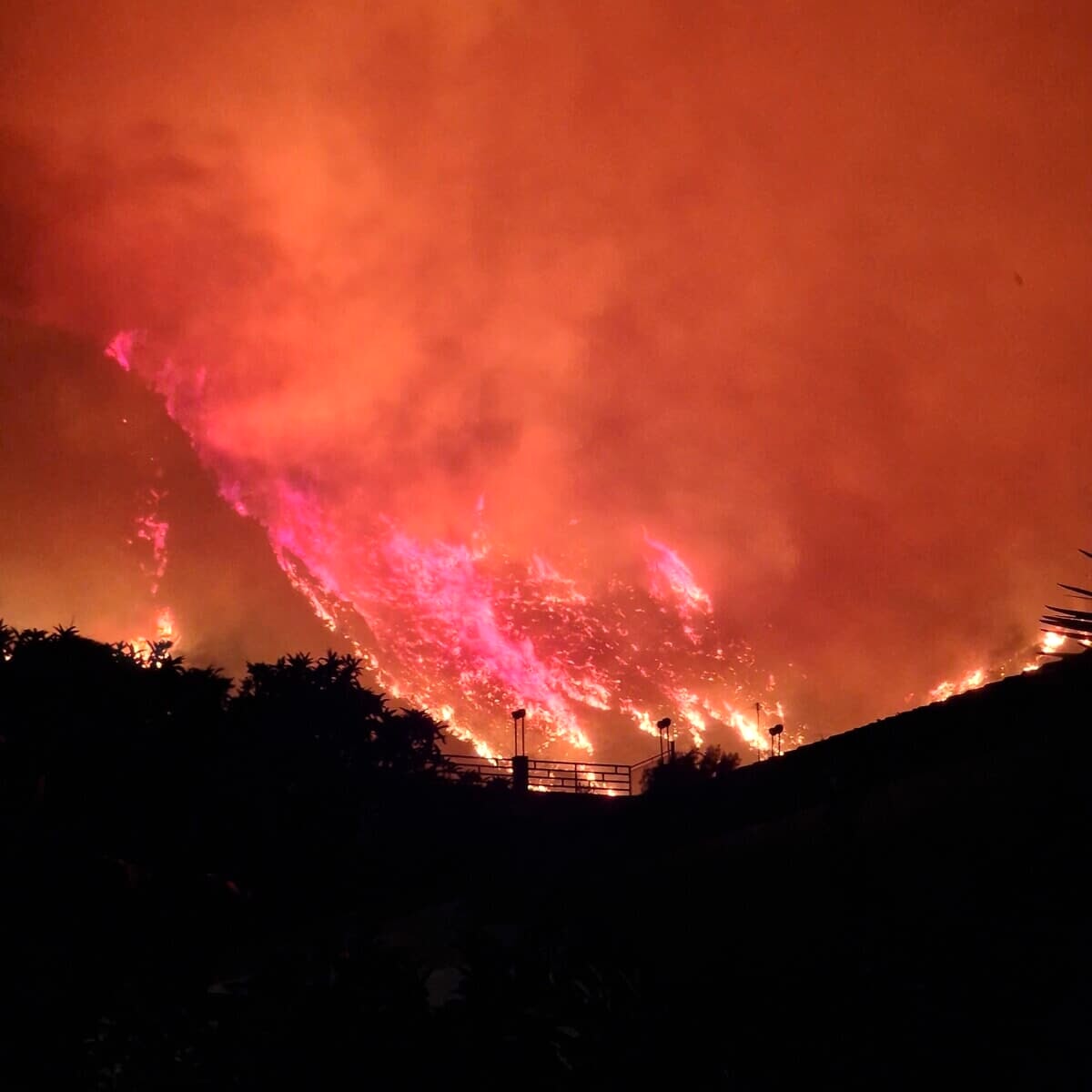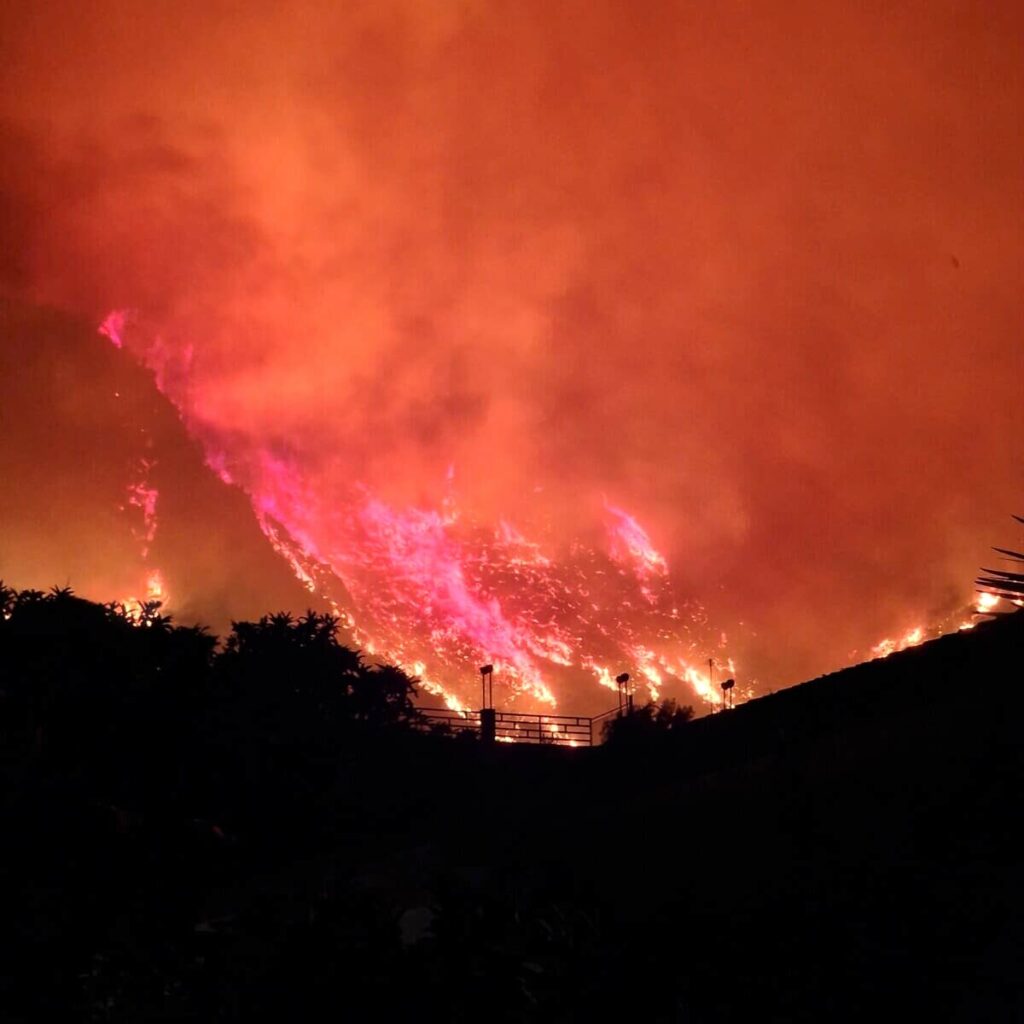 Palermo, Sicily – credit: https://www.palermotoday.it/cronaca/incendio-inserra-ospedale-cervello.html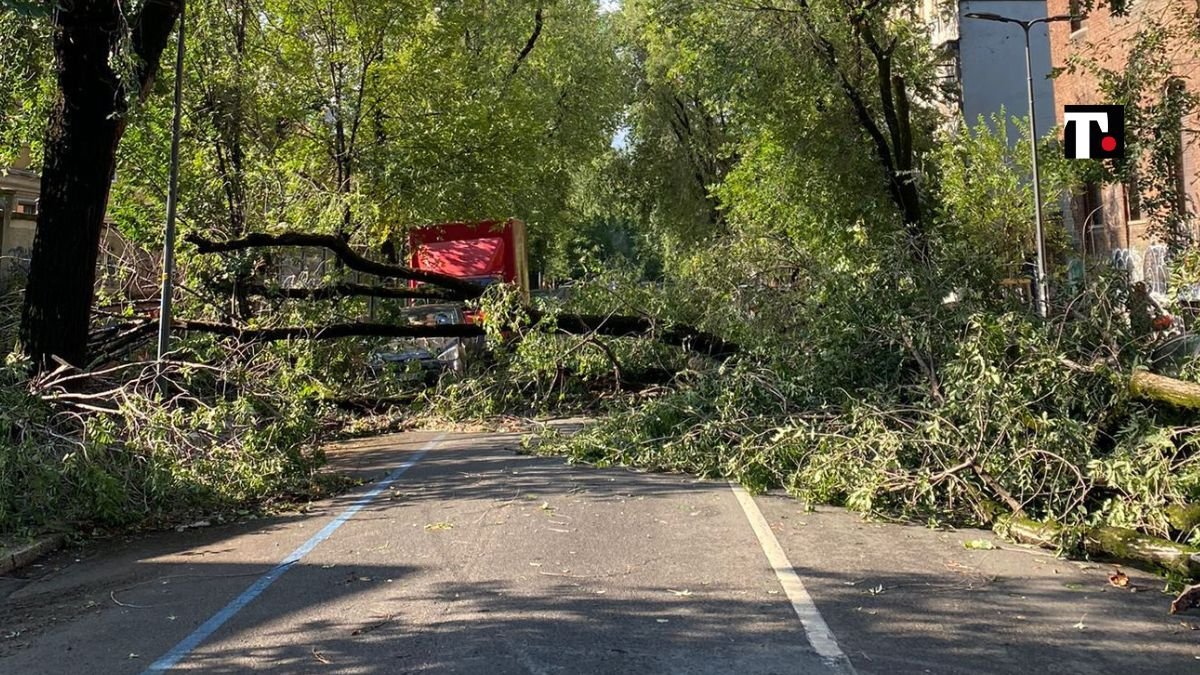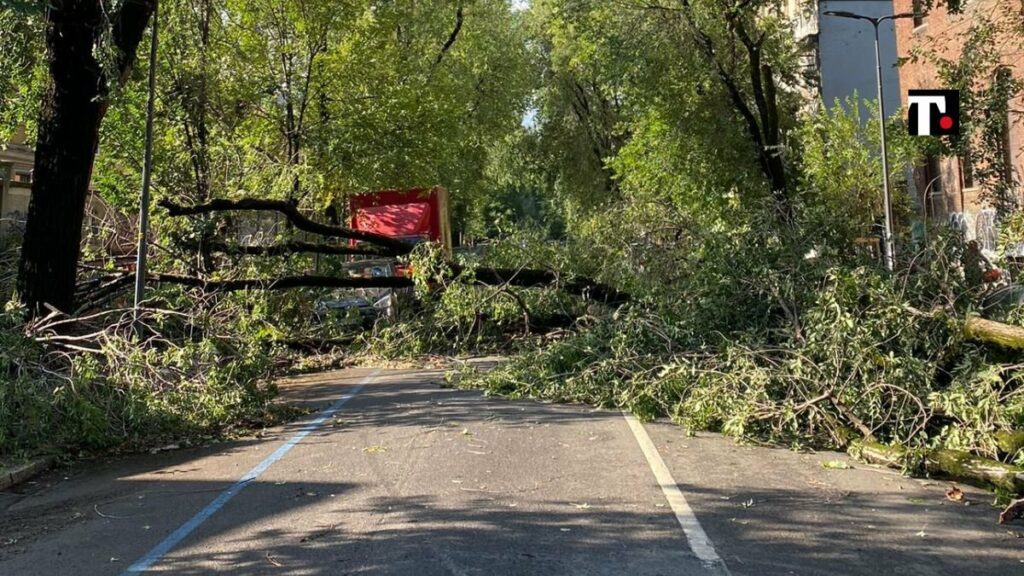 Milan, Lombardia – credit: https://www.true-news.it/facts/nubifragio-milano-sala-il-vento-in-citta-ha-superato-i-100km
In recent hours, two conflicting but equally destructive climatic events have occurred in Italy.
A powerful storm hit Milan and the surrounding area, causing significant damage.
In Brescia, a 16-year-old girl was killed by a tree that fell on her.
Meanwhile, Palermo is being suffocated by record temperatures and smoke from mountain fires.
Milan destroyed by the storm
After days of repeated and powerful storms in Lombardy, including strong hailstorms and a whirlwind at Cernusco sul Naviglio, the city of Milan was slammed by another storm about 4 a.m. on July 25.
Hundreds of calls have been received by Milan Firefighters following the new storm accompanied by strong wind and hail that dropped on the capital throughout the night, signaling unprotected roofs, with subsequent flooding due to the volume of rain and hail dropping in a short period of time, and many fallen trees. Damage was also done to the tram lines, which fell to the ground.
The following morning, there were serious road issues, particularly due to fallen trees on the roads, in addition to those that needed to be made safe. The City of Milan has established the closure of all fenced parks and the prohibition of entry to unfenced parks and open wooded areas. Hundreds of trees and branches have been removed from the roads in order to restore access for private vehicles and public transportation.
https://twitter.com/MMmarco0/status/1683750048008400898?ref_src=twsrc%5Etfw%7Ctwcamp%5Etweetembed%7Ctwterm%5E1683750048008400898%7Ctwgr%5Ee872bae4544f645c99c926774181767596935b63%7Ctwcon%5Es1_&ref_url=https%3A%2F%2Fwww.lifegate.it%2Fmeteo-estremo-italia-milano-palermo
Palermo surrounded by fires
However, Sicily's extreme temperatures, which have peaked at over 40 degrees, were surpassed by the historical record by more than two degrees centigrade. Temperatures reached 47 degrees Celsius, exceeding the previous high of 44.8 degrees in August 1999.
Just as this new record was being set, the World Weather Organization revealed the results of their investigation of the heat waves that affect Europe in July 2023. (click here to see the complete post below)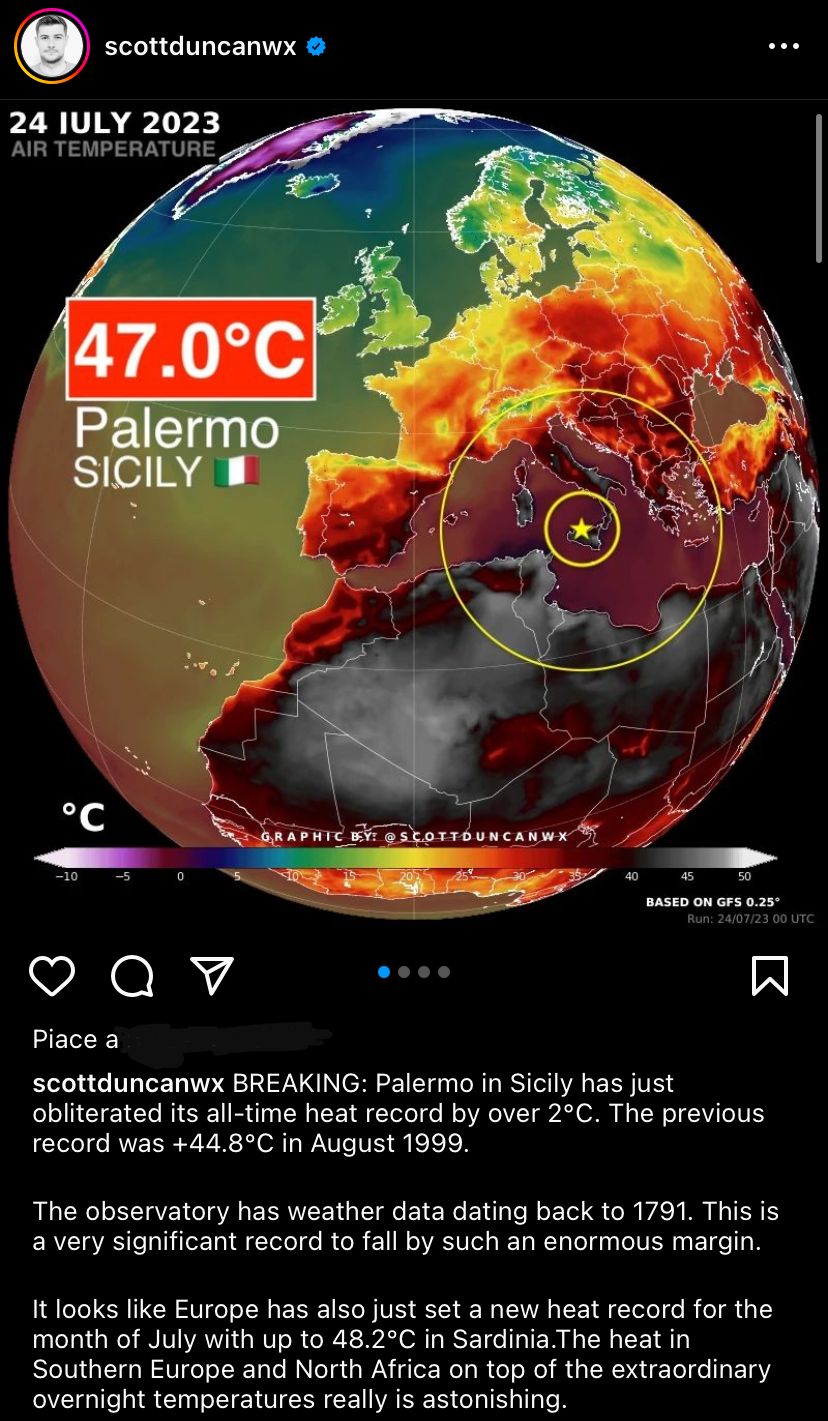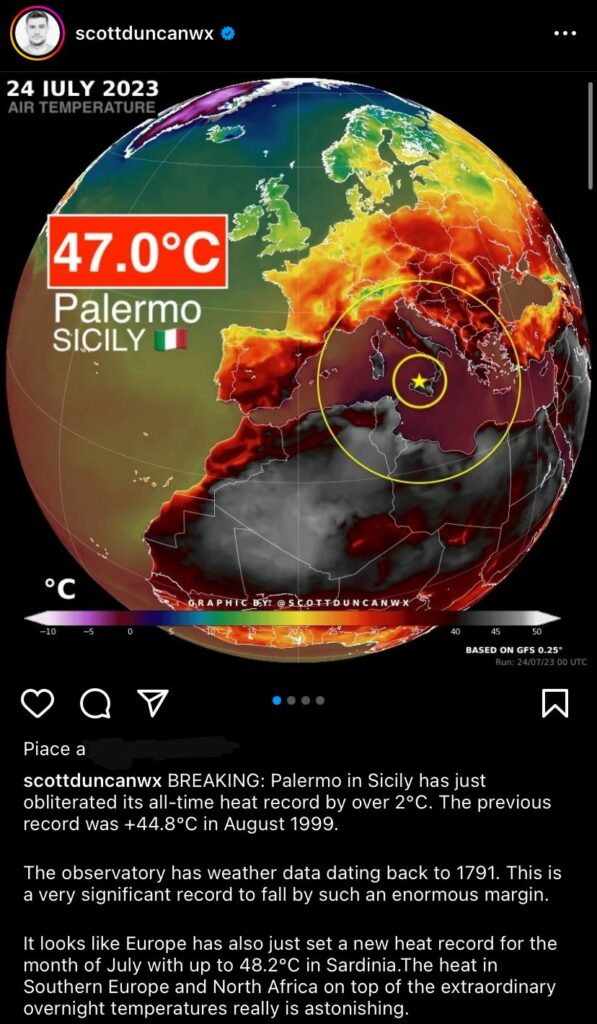 Dozens of fires, driven by the sirocco wind and high temperatures, have destroyed hectares of Mediterranean scrub, especially between Palermo and Catania.
Many homes have been damaged by fires brought on by heat and wind, forcing occupants to seek refuge elsewhere. From Mondello, 50 families had been evacuated as of the reportings. Firefighters and civil protection indicate that the flames in Via Pindaro damaged at least two residences in Cardillo and Cruillas. The most catastrophic situations are in Catania and Palermo, but all sections of the island are suffering.
Catania, in particular, lacked water and electricity in various places. The fire that spread across Cinisi due to the sirocco wind reached the airport's perimeter at Punta Raisi. The airport "Falcone e Borsellino" remained closed until July 12, when it reopened with a limited number of flights.
The Palermo-Mazara Del Vallo highway also caught fire, and the junctions of Villagrazia di Carini and Cinisi were closed. Additionally, the road between Notarbartolo and Punta Raisi as well as the Palermo-Mazara del Vallo highway were closed to traffic.
The Bellolampo discharge is also on fire. The danger is twofold: harmful gases inhalation and garbage collection blockage.
The local governor invites the Sicilians to evacuate dangerous places and alert the fire department.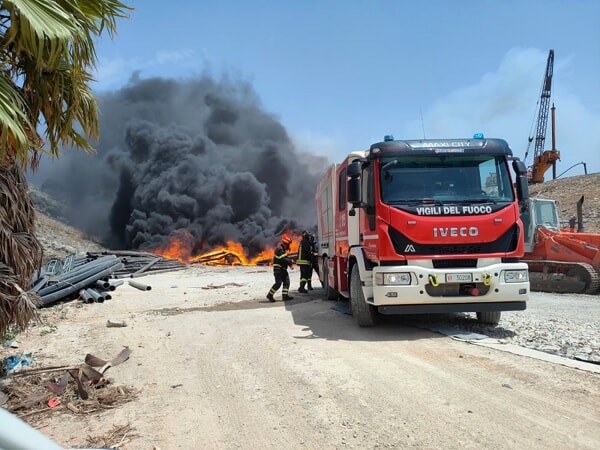 Bellolampo discharge, Palermo Italy – credit: https://www.ansa.it/sicilia/notizie/2023/07/25/ancora-attivo-lincendio-nella-discarica-di-palermo_81b8cb79-8611-4109-81bd-e6404c605ca1.html
https://twitter.com/i/flow/login?redirect_after_login=%2Fexplore%3Fref_src%3Dtwsrc%255Etfw%257Ctwcamp%255Etweetembed%257Ctwterm%255E1683927115379671041%257Ctwgr%255E13665c3c6d254f82c5c5184a90253f630052ae0a%257Ctwcon%255Es1_%26ref_url%3Dhttps%253A%252F%252Fwww.rainews.it%252Fmaratona%252F2023%252F07%252Fbrucia-la-sicilia-43-roghi-e-temperature-record-adc5391d-8113-48e4-9495-7867f05e7870.html