A Time When Italian Influences Affected America's taste for Glamour
During the 1950s and '60s, what America wore, what its citizens drove, and how they looked, was, in a large part, dictated by Italy's trend setters, which included fashion designers, film directors and auto makers. If it originated in Italy, and the designer's name ended in a vowel, the American public was buying it.
Even our First Lady, Jackie Kennedy, was enamored with Oleg Cassini fashions. She set America's style pace in suits and jackets designed by Cassini.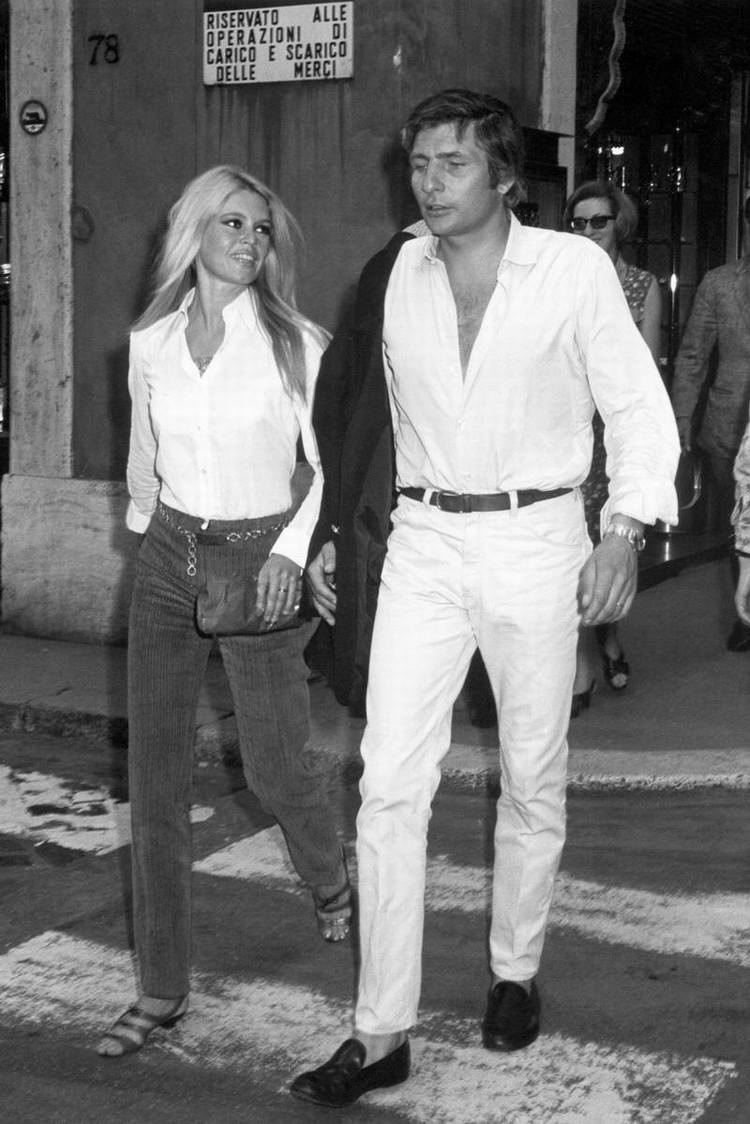 The film industry was, to a large degree, responsible for the public's newfound interest in the European way of life. With films such as Federico Fellini's, La Dolce Vita and La Strata, Italian moviemakers had stirred a lust in America's heart that hitherto had not been touched. Italy's "leave it till tomorrow" lifestyle and carefree attitude appealed to the American moviegoer, who quickly began to emulate the "dolce" lifestyle.
Living the sweet life soon became the priority of the day. People not only wanted to live well, but better, a passion that sent Americans on a search for the "good life."
Songs such as Dean Martin's "That's Amore," Al Martino's "Al di la" and Mario Lanza's "Arrivederci Roma" were high on America's hit parade. Even Walt Disney got in on the act when he had the Italian tune "Bella Notte"composed especially for his animated hit, Lady and the Tramp. While Peggy Lee's voice sings the romantic ballad, the canine stars of the film, Lady and Tramp, dine alfresco on a platter of meatballs and spaghetti. The song and the scene were the hit of the film.
Films featuring Italy were sure to draw people to the box office. Movies such as Three Coins in the Fountain, Summertime in Venice, and The Rose Tattoo, helped feed the frenzy for anything Italian. Wildly famous Italian fashion designers, Cassini, Pucci, Gucci, Givinchy, and Simonetta were hotly in demand, as were these fast cars made by Italian auto makers: Lamborghini, Masereradi, Ferrari and Alfa Romeo. But more than cars and more than clothes, Italy's most profound import was the movie icon, the Italian cinema's sexy, earthy women and demonstrative, romantic Italian men.
They came to us in a variety of sizes, shapes and heights, those voluptuous Italian actresses and sensuous men from across the sea. Whatever their size, shape or style, few moviegoers were exempt from the spell cast by these magnetic stars.
The first of these Italian imports to make an impact on our post-war styles and trends was Gina Lollobrigida. Born Luigina Lolobrigida in Subraco, Italy, Gina was the first international actress to bring the short saucy Italian haircut to American beauty salons. Its official name was "the artichoke cut," but anyone who wanted it just asked her beautician for the "Lolobrigida look."
Lolobrigida had starred in a number of earthy Italian films before coming to America. But it wasn't until in 1957 when she starred in Trapeze, with Burt Lancaster and Tony Curtis, that America took an undivided interest in her.
Even the popular I Love Lucy Show got in on the Italian craze. In one of Lucy's most beloved episodes, Ricky and Lucy travel to Italy, where Lucy tries to get a part in an earthy Italian film but ends up stomping grapes.
The public was enthralled with Italian imports; women's fads reflected these styles: short dark hair, hoop earrings, and low cut blouses. But more than styles, it was an attitude we were trying to adopt.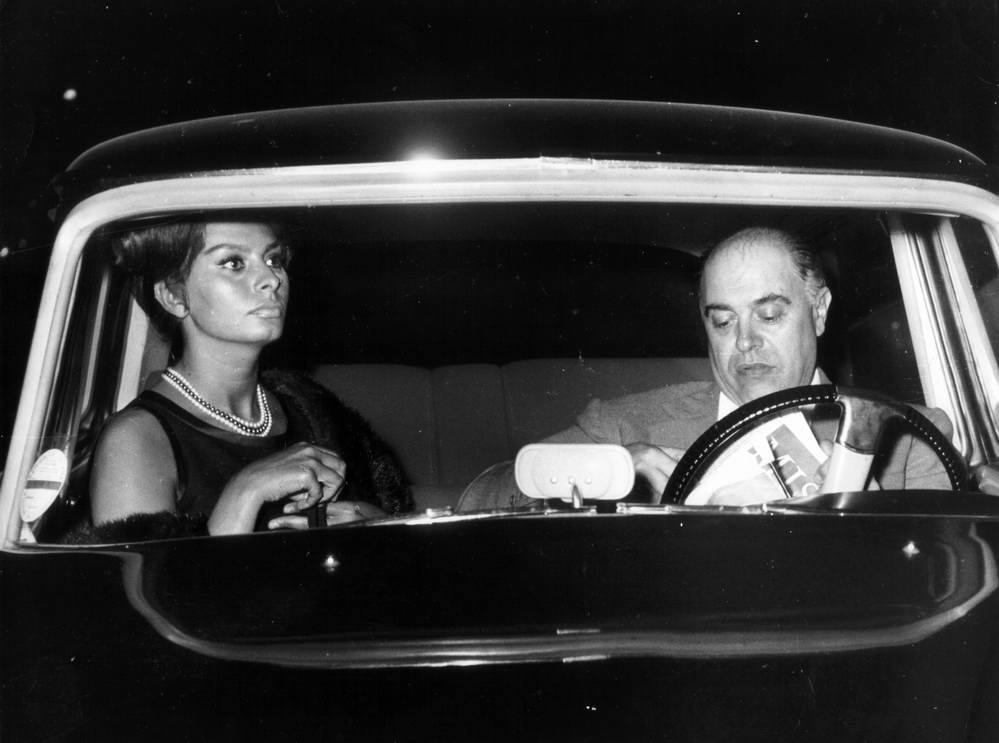 About this time, Sophia Loren came along and made her American film debut in Pride and the Passion with the leader of the pack, Frank Sinatra. She was an instant success and she starred in a string of films with Hollywood's top leading men, including Houseboat with Cary Grant, It Started in Naples with Clark Gable, and Black Orchid with Anthony Quinn.
But, like all things Italian, there was more to this glamour queen than met the eye. Despite her voluptuous measurements, which, at the time, inspired an all-time high in sales of padded and "push-up" bras, this import could act. Film Director Vittorio de Sica sensed this about her and took a big chance. He starred the sexy siren in an unglamorous roll in the film drama Two Women. His instincts proved correct and Sophia Loren was the first actress in a foreign film to receive the Academy Award.
After seeing Italian actress Anna Magnani in several Italian-made films, playwright Tennessee Williams wrote the Rose Tattoo especially with her in mind. This film made an impact on the public like no other. It cemented the image of earthy Italian women forever in our minds. For her exquisite performance in the film Magnani received the Academy Award and the New York Film Critic's award. She was nominated again for her roles in Wild Is the Wind (1957) and The Fugitive Kind with Marlon Brando. But she would be forever stereotyped as the raw, sensual Italian woman.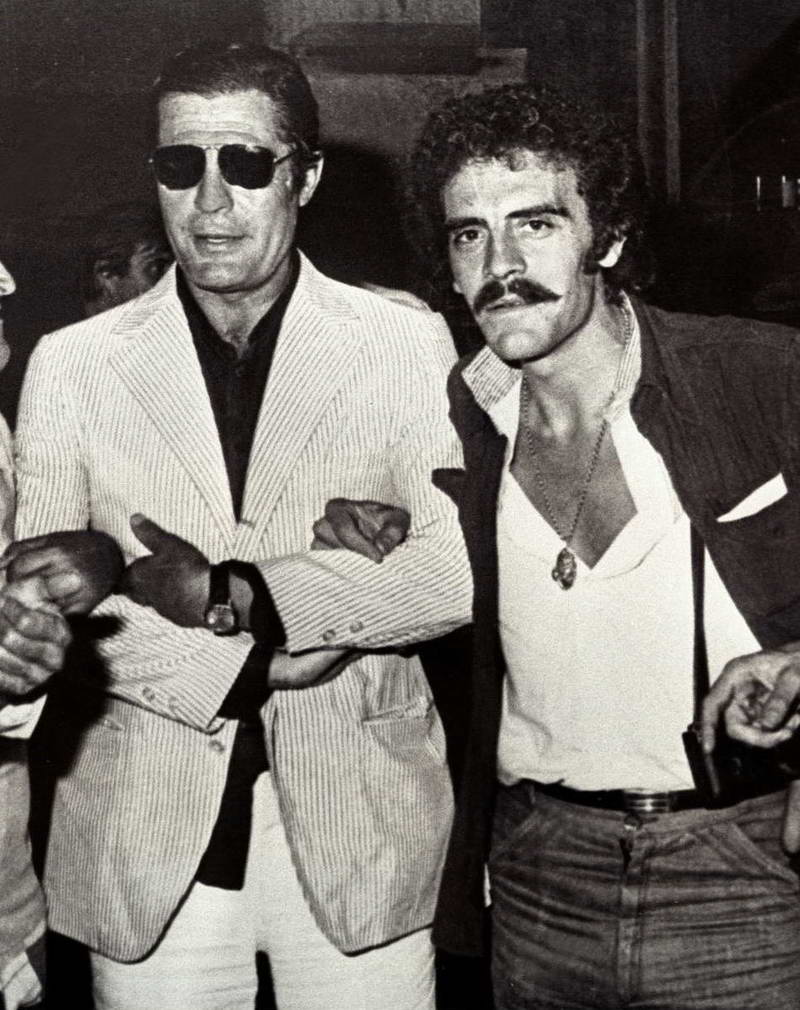 While Italy's actresses were wearing designer gowns and setting fashion trends, Italy's actors, such as Marcello Mastroianni and Rosano Brazzi, were creating a new look for the American male. They inspired the trend of Italian silk suits, dark glasses, silk shirts, and scarves, monogrammed leather, sporty hats, fast cars and above all else–an attitude–laid back, carefree, "let tomorrow take care of itself." Though this esthetic lifestyle may not have been very practical, it was fun while it lasted. And for a time, the movie-going public couldn't get enough of the Mastroianni and Brazzi Italian accents, or Loren and Lolobrigida's curvaceous figures.
Mastroiani's hit film La Dolce Vita had solidified him as the jet-setters' icon. In real life the actor's lifestyle wasn't too dissimilar from the characters he portrayed, which made him even more adored by women and envied by men all over the world. Rosano Brazzi was, in real-life, a happily married man, but Hollywood encouraged his playboy image. He starred in a series of popular romantic films: Three Coins in the Fountain, Summertime in Venice and Rome Adventure.
Even the Italian accent was marketable. Comedian Pat Herrington Jr. built a career around it. In 1959, he caused a small sensation when he appeared on Jack Parr's Tonight Show, claiming to be Italian-born Guido Panzini. The public was crazy about the supposed Italian-born comic, until it was revealed that he was actually Harrington, an American-born Irishman.
The Italian lifestyle, its movie stars and sporty cars were an enviable way of life to a generation just beginning to enjoy a prosperous economy; a lifestyle that may not have been as practical as it was enviable.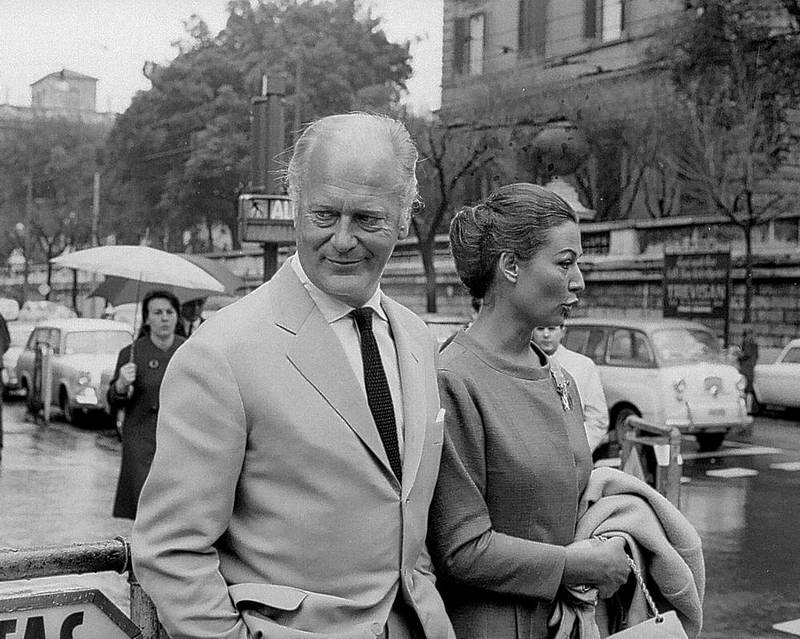 Today, music, styles and trends come and go as quickly as yesterday's news. Fashion isn't very exciting, not like it was in decades past. Autos are driven now for their practicality and not the image they create, and as for hairstyles-well there really aren't any around to copy. And I can't remember the last time I heard an actor with an Italian accent.
At a recent Golden Globe Awards, amidst a bevy of young movie starlets, Kelsey Grammer was asked if he had seen anyone there who impressed him. He replied, "I saw only one person here who totally awed me with her beauty– Sophia Loren."
It seems this Italian star's beauty comes from deep within and remains timeless.
By Cookie Curci
** Image of the Dolce Vita thanks to Rino Barillari