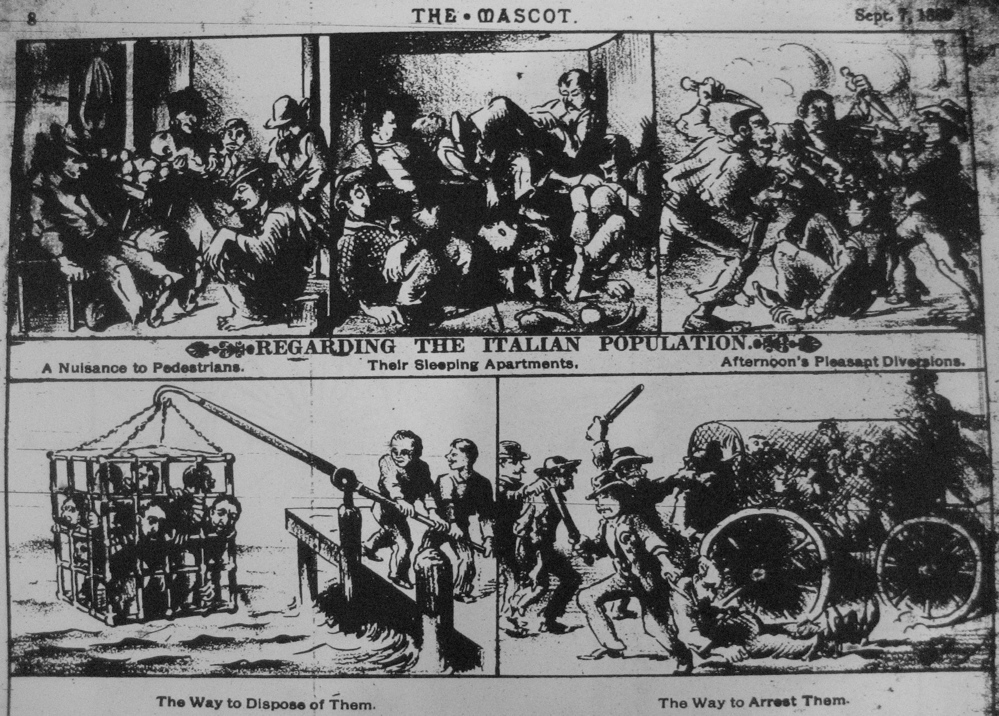 In today's world, being Italian can be a very good thing: you dress well, live well and speak with a sexy accent (just ask to Italian expats living in English speaking countries about it).
When it comes to food, fashion, cars and everything involving elegance and style, Italians are considered — maybe stereotypically, maybe with reason — "the" people setting the pace for everybody else.
In the US Italians, or Italian-Americans we should say, are today integrant part of the social, economic and cultural fabric of the country: a long history of immigration, that started over a century ago, lies at the heart of one of the strongest and best established communities in North America, one that contributed incredibly to the development of what we today know and love as American culture.
Yet, it hasn't always been like this. In the early years of the Italian migratory movement to the US, our compatriots faced enormous levels of racial discrimination, of solitude and of social isolation. It was to take decades and decades of hard work to finally be accepted, to finally become true citizens of their new Fatherland.
In this article, we'll take a look at some of the struggles lived by our fellow Italians in the earlier years of our migration to the Land of Opportunities: the United States of America.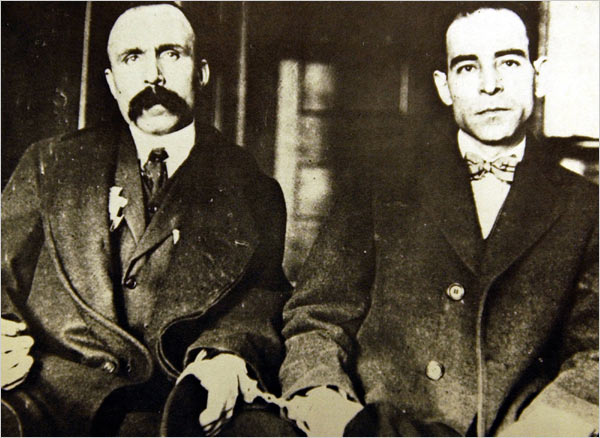 Racial Discrimination
Italians, like all European peoples, are racially Caucasian or "white." However, especially in the mid to late 19th century, Italian immigrants to America were often met with racial prejudice.
As they came mainly from Southern Italy, they had typical mediterranean features, with a darker complexion than most Americans, who came from Anglo-Saxon countries.
News clippings from the late 19th century often described Italians derogatorily, and it wasn't uncommon, to use modern expression, racially profiling them as rough and prone to crime. They were seen as "clannish," unwilling to assimilate to the larger population and more interested in living in their own exclusive, culturally closed communities. They were often described as "swarthy," with frizzy air and derisively called "Guinea" in the streets, as Silvia Morosi tells us in an article published on Italian daily Il Corriere della Sera.
While they had arrived in the US as free white men, Italians soon became one and only with the "blacks" working in the sugar cane fields of Louisiana, also because they were the only, along with people of African and Caribbean descent, to accept such hard and badly paid jobs.
The connection between the recently established Italian and the African-Caribbean communities was strengthened also by the fact the former tended to live in areas already occupied by the latter.
Their Catholic faith also put them at odds with Protestant America, and grouped them with the other marginalized groups like the Mexicans of the south and the Irish of the north. It was also easy for local law enforcement to pin crimes on men who did not know English, or their legal rights.
Racism in New Orleans
In 2019, New Orleans' mayor LaToya Cantrell officially apologized on behalf of the city to the Italian-American community for events that took place more than 100 years ago, in 1891. The facts she referred to in her Proclamation of Apology are those of the New Orleans lynching of 11 Italians, which she described as an "act of anti-immigrant violence" and as a "serious and dark chapter to our shared history." Cantrell continued stating how "What happened to those 11 Italians, it was wrong, and the city owes them and their descendants a formal apology (…). At this late date, we cannot give justice. But we can be intentional and deliberate about what we do going forward."
But what are the events Mayor Cantrell refers to?
The lynching that caused a diplomatic battle
It was the fall of 1890 when the chief of New Orleans police David Hennessy was murdered on his way home from work. History tells us Hennessy had quite a few enemies to worry about, as it was known around town he had been accused of a murder and also that he had been involved in a long lasting fight between two Italian businessmen.
19 Italian men were eventually charged and imprisoned. Shortly after, a group of people managed to enter the jail and brutally lynched 11 of them: it was a racially motivated attack.
Historically known as the New Orleans lynching, the episode strikes also for the way the press reported it, justifying it as something the 11 Italians "deserved" for having committed a crime against an "American."
The Times notoriously described the victims as "sly, coward Sicilians, descendants of bandits and murderers, who brought into this country uncontrolled passion and ruthless practices (…). They are parasites, rattlesnakes. Our murderers have nobility and feelings, when compared to them."
Tension between Italy and USA
When news of the lynching (and of its press coverage) reached Italy, the Italian Ambassador in the US, Francesco Saverio Fava was recalled by prime minister Antonio Starabba. Italian newspapers got hold of the news and began campaigning so that the victims' families could receive compensation. Indeed, then US President Benjamin Harrison compensated them, but the authors of the lynching were never brought to justice.
Sacco and Vanzetti
Even if the New Orleans events began to slowly change the attitude of Americans towards Italians, things were still far from getting good. Proof of it, the clamorous and well know 1927 episode of the execution of Italian anarchists Ferdinando Nicola Sacco and Bartolomeo Vanzetti, who were tried and executed in what is a prime example of anti-Italianism. Due to their radical political views, they were accused of murdering a guard during a 1920 armed robbery at the Slater and Morrill Show Company, in Massachusetts. In 1921, it took only a few short hours to the jury to send Sacco and Vanzetti to prison for first degree murder and to be put to death.
It was immediately clear that anti-immigrant and, in particular, anti-Italian feelings were largely behind the conviction, to the point that even a committee to free the two men, the Sacco and Vanzetti Defense Committee, was created: the committee was behind the vast majority of the numerous appeals against the sentence that followed in the years.
Indeed, public opinion both in and outside the US felt the two had been wrongly accused on racial prejudices and demonstrations were held not only in America, but a bit everywhere in the world, including Italy, South America, the Middle East and Australia. In spite of this, the two were eventually executed by electric chair in 1927, at Charlestown State Prison.
The aftermath
Sacco and Vanzetti's execution caused social turmoil in many parts of the world, including the US. Further investigations on the two Italian anarchists and on the crime they had allegedly committed were carried out throughout the 1930s and 1940s. Personal letters where both men declared their innocence were found and made public, while further investigative work made the case against them weaker and weaker.
In a relatively short time, American public opinion was convinced: Sacco and Vanzetti had died innocent men.
It took 50 years, however, for the two Italians to see their names officially cleared of all charges: on the 23rd of August 1977, on the anniversary of their execution, Michael Dukakis, at the time governor of Massachusetts, issued a Proclamation of Innocence, stating that Sacco and Vanzetti had been wrongly convicted, tried and executed.
This video plays the beautiful touching song from Joan Baez about Sacco and Vanzetti (Nicola and Bart), it also shows very interesting images from the era
The Struggle For Survival
Italians were treated so badly because they were considered unintelligent, menial laborers. They were willing to work in deplorable conditions, especially on first arrival.
Many of the first Italian fishermen of Gloucester, Massachusetts, settled there after years of doing nearly anything from working in rail yards and stables, to mining for gold in California. The determination of these first immigrants to support their families was often misunderstood as a slave or servant mentality.
Indeed, this is an attitude we still witness today in the US and everywhere else in the world: native residents accuse immigrants of taking their jobs, underselling them by working longer hours for much lower wages. And apparently Italians have forgotten their history because this is also their attitude towards foreigner workers in their own country today.
What observers at the time did not realize was that these industrious men and women had to start out a life in a new continent from scratch. Their backbreaking and often degrading labor was just a stepping stone towards being accepted and feeling legitimate within American society. That first generation, in other words, suffered to make life easier for the generations to come.
Acceptance into Society
While stereotypes about Italians and Italian-Americans still exist, that first generation's — and the following ones' — hard work paid off. Italians started making themselves known in society, as well as contributing to America's greatness. They became business owners and politicians, and eventually started moving out of their old "Little Italy" neighborhoods.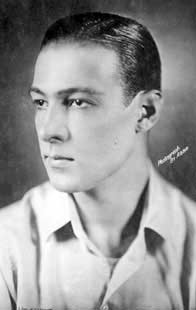 Early Steps
Almost contemporarily to Sacco and Vanzetti's ordeal, a young star of the silver screen helped reshape the image of Italians. The short-lived career of Rodolfo Valentino introduced a new, more positive Italian stereotype, that of the Latin lover, to Hollywood.
This image of a charismatic Italian male irresistible to women was certainly a step in the right direction. However, even Valentino faced discrimination and was typecast as a gangster in his early career.
Italian-Americans during the War
Discrimination against Italians was to see another wave during World War II, when thousands were sent to internment camps or were watched by the US Government. Many others had to carry special identification if they happened to work near sensitive areas, such as naval bases or along waterfronts.
Once Italians gained a bit of legitimacy among the larger American population, the old derogatory and racial stereotypes disappeared. Italians were no longer dirty brutes living in tenements. By the mid 20th century, they were firmly established in American pop culture: from music, to fashion, to cars. Even the sport of baseball, America's favorite pastime, had elected Joe DiMaggio, the son of Italian immigrants, as one of its heroes.
Italian-American stereotypes today
Today, the Italian-American community is well established and accepted in US society. To be more precise, it's now integrant essence of what American culture is and means to the world.
That's why even negative stereotypes associated with Italians and Italian-Americans, such as the criminal element, are no longer used derogatorily, but to entertain with irony, a bit like we do in Italy, when we jokingly mock ourselves.
Take the example of the quintessential Italian mobster: a century ago, he or she would have been portrayed as a filthy monster, lurking in the shadows. Today, with movies like Goodfellas and popular TV shows like the Sopranos, it is sometimes hard not to like the bad guys. Now, the filthy monsters drive the nicest cars, wear the most expensive suits and live in marble palaces!
Times and attitudes in the United States have changed, but it still seems that every group that arrives has to "run the gauntlet" at first and prove itself, even today. Italians have not come to the United States in large numbers since the 1950s, but those that do certainly have a much easier cultural transition.
Stereotypes and bad jokes aside, Italians today are fully appreciated for all their contributions to American society, both past and present, and we can truly said we went from discrimination to (almost) adoration!
By Justin Demetri