Italy is made up of three distinct geographical areas–its north, south and central regions. Anyone visiting Italy should be aware that each of these has their own unique climates and weather conditions, which may affect your vacation. Northern Italy is generally colder and wetter than the areas further south and visitors should always pack and plan accordingly.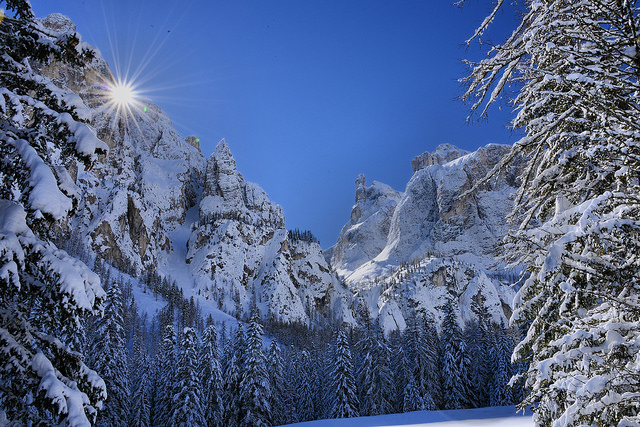 The Alps
The southern part of the Alps forms the major portion of Northern Italy. This is also the region where Italy borders with countries like Switzerland, France, Slovenia, and Austria. Though the northern parts of Italy experience cooler weather compared to their central and southern counterparts, Summer months generally tend to be warm and enjoyable. The sirocco wind that blows through these parts is instrumental in bringing humidity and warmth to the usually icy climes of the Italian Alps. If you are travelling to the North and looking for a swim in the sea, temperatures tend to be quite warm starting from the middle of May until October. Before mid-May, days may be warm and sunny, but waters have not heated up yet, meaning quite frigid temperatures and very uncomfortable swimming conditions.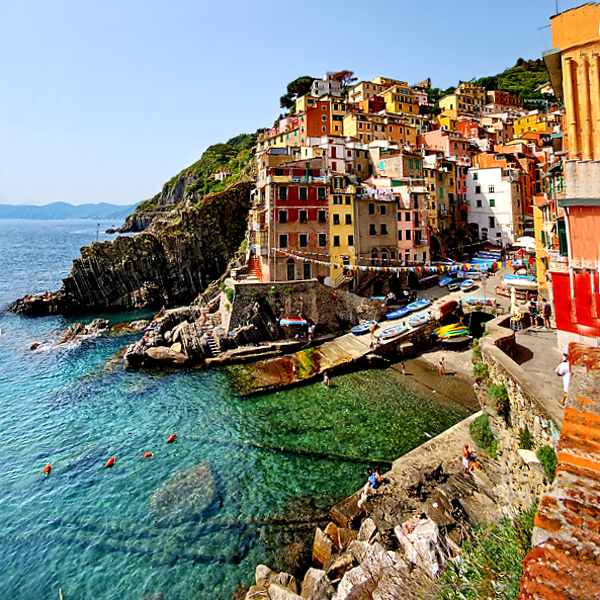 High Mountains
The Italian Alps rise to more than 3,000 meters or 10,000 feet above sea level. The climate in this area is reminiscent of the Alpine regions in Austria and Switzerland, however, the amount of rain, snow and other forms of precipitation is much greater in the Italian Alps compared to other Alpine areas. The valleys and the lower slopes of the Alps tend to have warmer temperatures both in Winter and Summer months.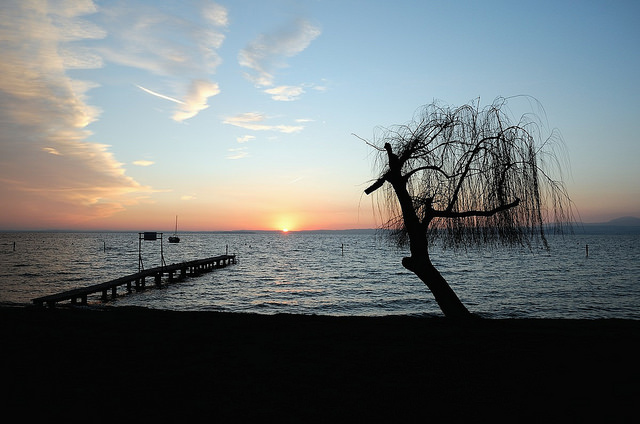 Rainy Summers
Summer months in the northern parts of Italy tend to be the rainiest in the country. Visitors are also likely to see thunderstorms during Spring, Summer and Autumn. The sunniest Summers and mildest Winters are usually found around the lakes, such as Garda, Como and Maggiore. In the Summer, there is an average of nine hour of sunshine per day. If you are lucky, you will find a föhn wind running through the region during your visit. This type of wind, found in mountain ranges, reduces humidity and increases temperatures on the whole.
Overall Verdict
On the whole, the weather in the northern part of Italy compared to the areas further south is cooler with intermittent rain showers in the Spring and Summer months. During the Winter you'll snow, rain and even hailstorms. Summers are much warmer, but nowhere as hot as southern places like Sicily.
If you intend to travel to North Italy, be sure to pack some warm and waterproof clothing, all the better if your pieces can be layered. For those looking for snow and wonderful skiing, the Winter climate of Northern Italy is absolutely perfect and not to be missed.
Read also: Weather in Southern Italy.