The Tuscan town of San Miniato is conventionally associated to a fine and prestigious product: white truffle.
White truffle is considered such an important article of local gastronomy, it has ended up being a real strength and source of attraction for the town, a fact that resulted in the creation of a fair dedicated to this rare and precious produce.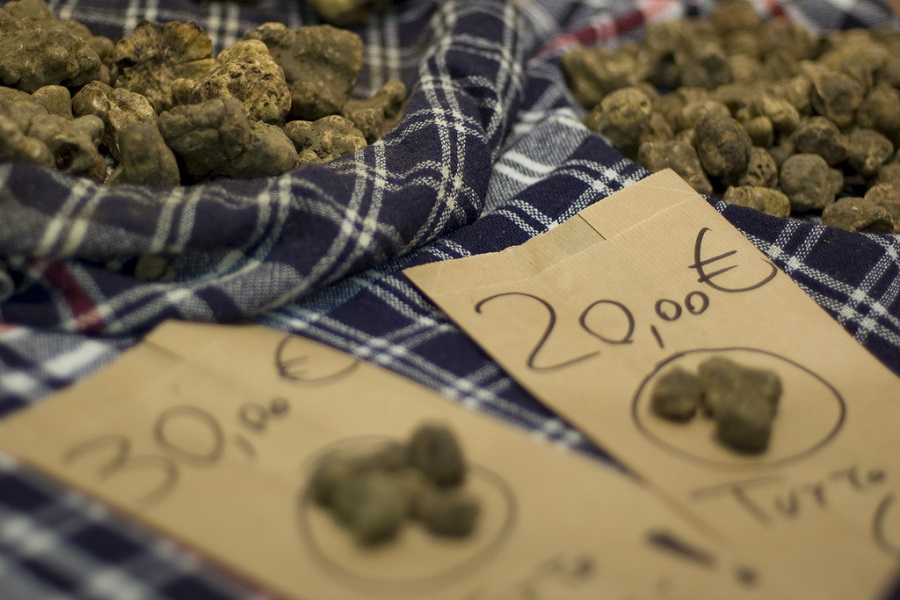 The truffle exhibition
The Mostra Mercato Nazionale del Tartufo Bianco takes place in San Miniato and is organized to celebrate a specific type of truffle: white truffle. The first festival was held in Piazza del Duomo on the 26th of October 1969. From that date, with the exception of a two-year break, the event took place regularly up to our days. The Mostra became so successful it is now known and recognized as an international exhibition.
Although the event is chiefly dedicated to the tartufo bianco, other types of products are often promoted, olive oil and organic agricultural produce above all. Music and art are other important ingredients of the event, which usually takes place in November: several stands are situated in different parts of the town, usually in the main square or in the most important historic sites, and each area has a title which reflects a certain theme, in conformity with the activity carried out or the product sold.
The dates of the exhibition change according to the year, but there are always three weekends hosting the event which generally falls in November.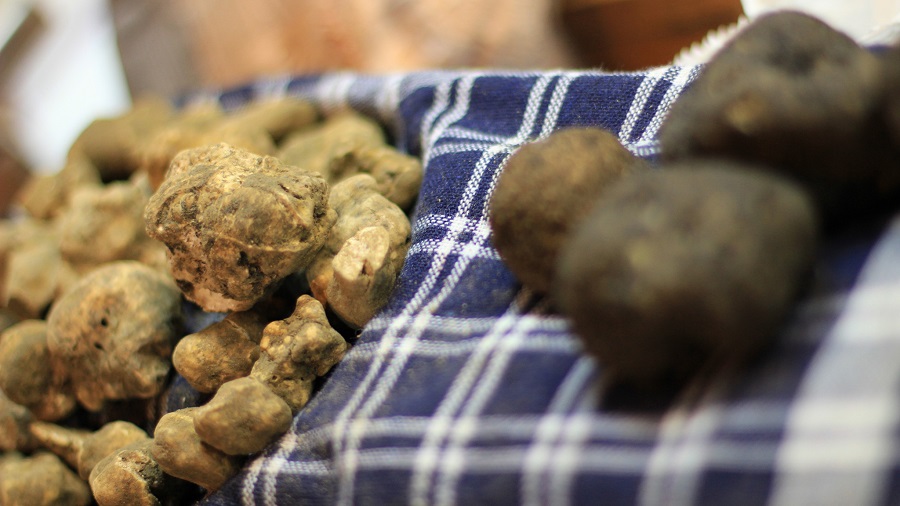 The white truffle: an old tradition in San Miniato
The presence of white truffle in the area surrounding San Miniato is recorded by historic documents and also by old legends. White truffle is habitually found a few centimeters underground, its growth influenced not only by the geology of the area, but also by the lack of chemical pollution in the soil. White truffle season begins in October and lasts until December; because of the brevity of the season, both searching and sale of white truffles are strictly regulated by authorities.
In search of white truffle: organized activities
While at the exhibition, you can organize a real guided tour on the discovery of white truffle with experienced truffle hunters and their dogs. The time may vary according to the tour you decide to pick, and the price can range from 55 to 140 euros, depending also on the number of people taking part in it. No matter the type of tour you choose, a taste of white truffle is always included.
White truffle is often defined as the king of truffle, a real delicatessen that should be tasted once in life and the exhibition of the white truffle in San Miniato is certainly the right place to do so.
By Anna De Filippo