Why, you may wonder, we write about the best marinas in Italy?
Well, sailing has become a bit of a hot trend in recent years and, let's be honest, after the pandemic and the dangers related to our old way of traveling, it may be among the safest options to "be a tourist" around — provided you do enjoy life at sea, that is.
Sailing means spending time with a selected few and to enjoy nature in all its glory: it's relaxing but is also requires you to adapt to life with others and to share. At the same time, thanks to today's technological advances, sailing has become more comfortable, so it has been attracting even more people.
In the world of sailing, marinas are essential, of course, because that's were small boats and yachts usually dock. To Italian ears, "marina" is a beautiful word, because it means "of the sea" and it's a woman's name so popular, in some old times, that even a song was dedicated to a "Marina."
As a peninsula with more than 4.720 miles of coastline, there are plenty of places where you can dock your boat during a sailing vacation. Here we'll introduce you to some of the most charming, interesting and better equipped marinas around the country, the best marinas in Italy.
Marinas in the North
Liguria is known for being a particularly nice spot to sail, as it comprises some of the nicest stretches of coast out there. On the Riviera di Ponente (the one that from Genoa goes towards France), you find the well-equipped marina di Loano, a small, quintessential Ligurian village, known for its small street, nice beaches, and good food. The Loano basin is easy to reach and well protected by a large inner breakwater, that makes it safe to sail into all year round. The marina itself offers plenty of facilities: 24 hours mooring assistance, internet connection, laundry, 100 CCTV cameras, laundry, pubs and restaurants, diving center, sailing schools and windsurf rental at the local Circolo Nautico. Vessels to up to 70 meters can moor here. Also a very well-equipped shipyard among the facilities available in Loano.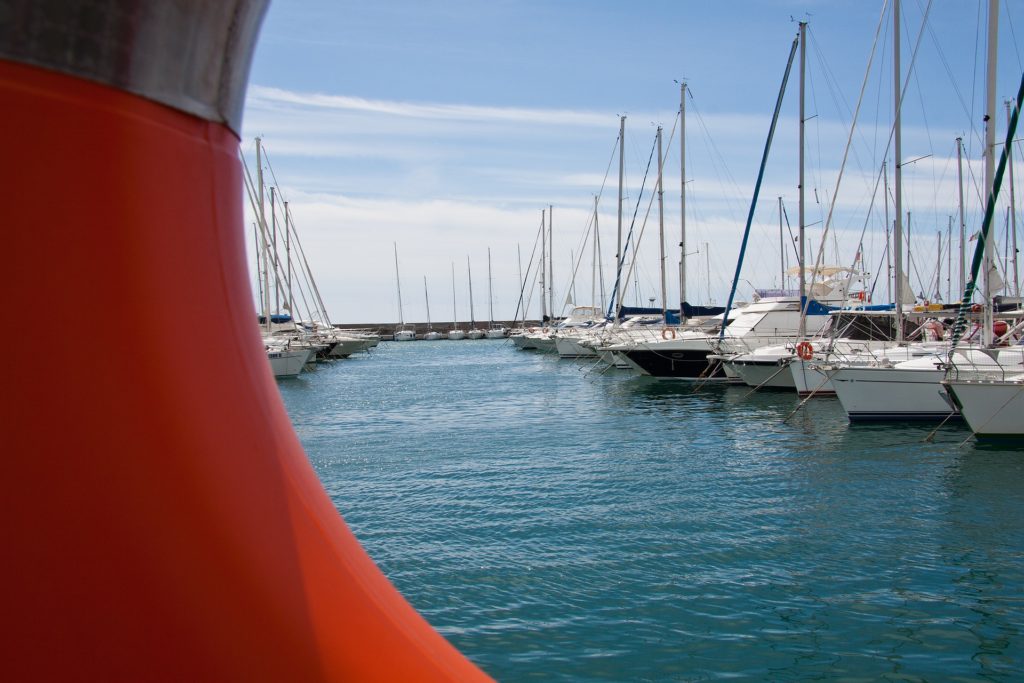 Moving further towards France, we'll find the marina yacht Imperia, which is currently undergoing extensive renovation. The port is set to become an essential hub for sailing crews of the Ligurian cost and nearby Cote d'Azur. Just a stone throw from it, and an inch closer to France, the marina of San Lorenzo, where boats up to 40 meters can moor. Just like in Loano, a plethora of services and facilities are available, including restaurants and a private beach.
Genoa, of course, has its own marina, located in the area of its airport, the Cristoforo Colombo. Thanks to its deep waters, this marina can accommodate larger vessels and it also offers many facilities including gourmet restaurants and designer shopping areas. Speaking of exclusive, you can't really get anything more exclusive than the marina di Portofino, one of the most famous ports in the whole Mediterranean, which developed around a beautiful natural cove. The marina is very modern and can accommodate mega yachts. It opens immediately onto the centre of Portofino village, one of the most famous dolce vita locations on the Ligurian coast.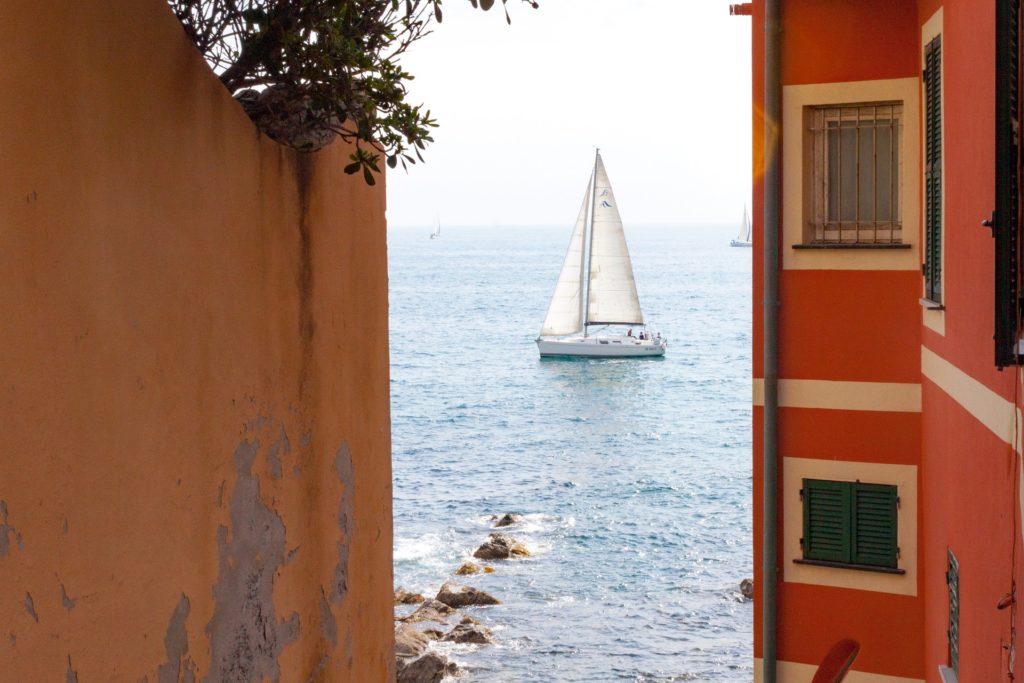 Marinas in the Centre
Some of the best marinas in Italy are located in the central part of the peninsula, especially in Tuscany and on its islands. Near Livorno, you'll find the Marina Cala de'Medici, located between Castiglioncello and Rosignano Solvay. Easy to access, this marina is an excellent starting point if you want to explore the Tuscan Archipelago and Corsica. It offers plenty of amenities, including shops and restaurants, but also a gym and a spa.
While you may be familiar with Viareggio for its Carnevale, you may not know the town has also a well-equipped marina with six docks and easy access to the town, which is known for being the heart of Versilia.
Of course, there is also the Porto di Pisa, located between the Arno's mouth and Marina di Pisa village. This marina is environmentally friendly and comprises all the latest technologies. At the same time, it's hard to dock there without thinking of the great history of Pisa as a Repubblica Marinara when, all those centuries ago, it used to fight Genoa, Amalfi, and Venice for the domination of the world's seas.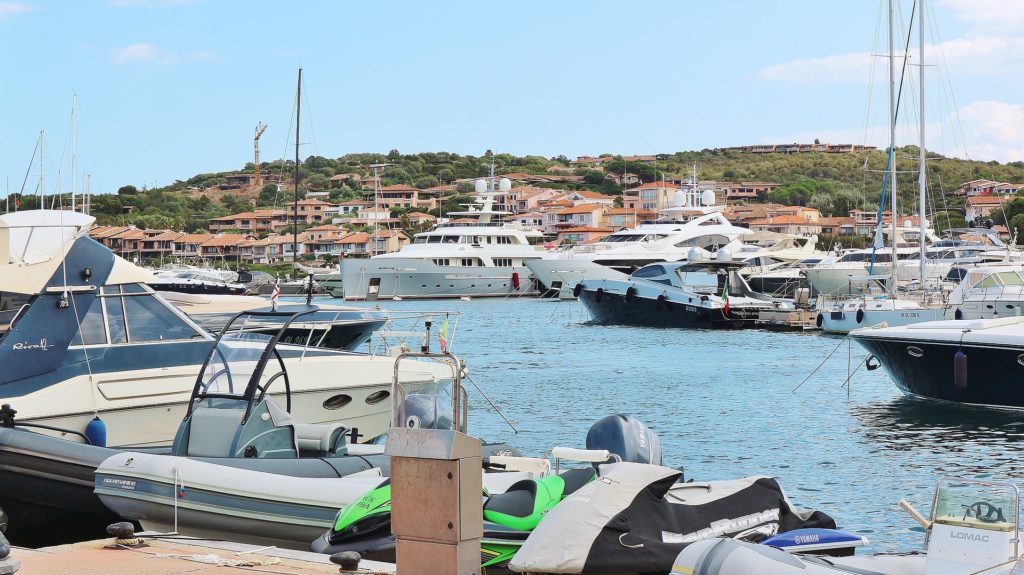 Across the sea, we'll find Sardinia and its crystal waters. The marina Cala dei Sardi, on the Costa Smeralda, is the largest and most environmental friendly of the area. It's located in the Gulf of Cugnaga, between the villages of Portisco and Porto Rotondo. As in all the other marinas of this list, many facilities, including recreational ones, are avaiable: from showers to coffee bars, restaurants and more technical support services including galley supply, mechanical, electronic and electric assistance and rigging and sail services.
Marina at Punta Ala, Tuscany
Marina di Punta Ala is also known as Porto di Punta Ala or Port of Punta Ala and it is situated in the small settlement with the same name near the Italian town of Castiglione della Pescaia. This marina can be found in the province of Grosseto, in the Tuscany region and offers the possibility of practicing nautical activities and water sports. Thanks to its numerous tourist activities, sporting facilities and elegant villas and hotels, Punta Ala is recognized as one of the most "fashionable" tourist centers in Tuscany's Maremma.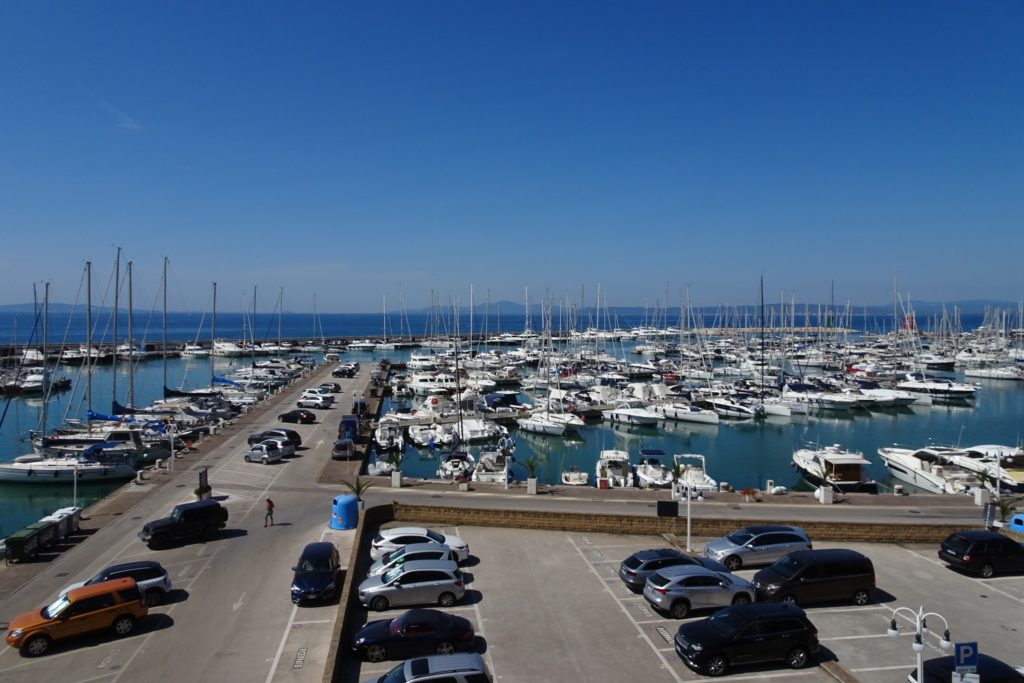 Marinas in the South
Without a doubt, some of the best marinas in Italy are located in our souther regions. On the Amalfi coast, of course, we'll find the marina of Amalfi , which is considered one of the best marinas in Italy for the quality of its services and facilities. It is also conveniently located near the center of Amalfi, a town that absolutely deserves to be visited, along with all its beautiful coast. And while it's not — at least technically — part of the Amalfi coast, if you are there you should definitely spend some time in Capri, too, which by the way also has a great marina. The Porto Turistico di Capri is famous for its marvelous location and for the tranquillity of the area surrounding it. At the same time, if you wish to enjoy more of a VIP vibe, you can always get the funicular to reach Capri for a stroll among designer stores or a fancy aperitivo.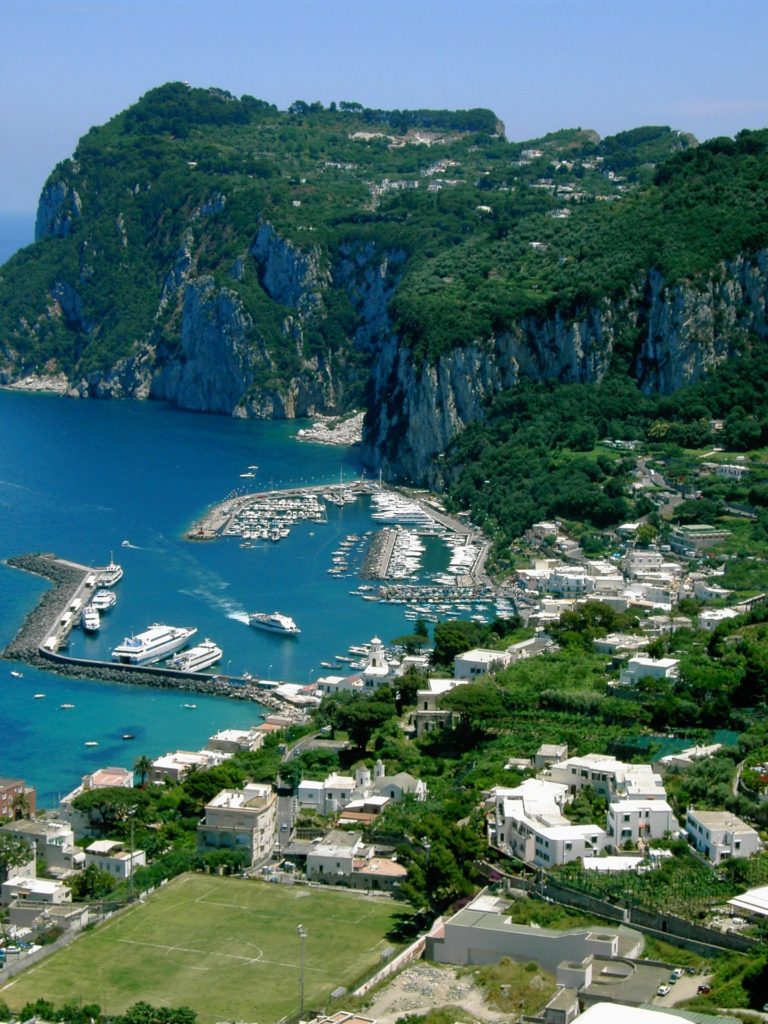 In Sicily, the marina di Capo d'Orlando has been recently entirely renewed. Here, we're talking high luxury, a true resort on the coast, just a few miles away from the Aeolian Islands. If you're attracted to mysterious and fascinating Palermo, then you should take a look to Marina Villa Igiea Palmero, the city's touristic port. Located only a short walk away from the historical center, in the area of Acquasanta, the port is protected naturally by the presence of the mountains that surround Palermo itself.
Puglia is a bit of a secret among us Italian, who love it so much we kind of want to keep it all to ourselves. One of the most beautiful regions in the country, with a sea that has nothing to envy to the Caribbean, Puglia is also an amazing place for sailing lovers. With its 700 moorings, the Porto Santa Maria di Leuca is one of the largest marinas in the region. It offers many services, including refueling, 24 hours surveillance and assistance, water and electricity supply. It is also the perfect gateway for the Salento area, a jewel all to discover. You should start, in any case, from nearby Otranto, which also has a marina. The town has a rich history all to explore.