When speaking of Italian movies, a movie buff — or a cinema student — will think of Ladri di Biciclette (Bicycle Thieves), Il Giardino dei Finzi Contini (The Garden of the Finzi Continis),  La Dolce Vita, of works by the Taviani brothers, Luchino Visconti, Michelangelo Antonioni and, of course, Federico Fellini.
Truth is these are movies only few Italians actually end up watching  on a regular basis.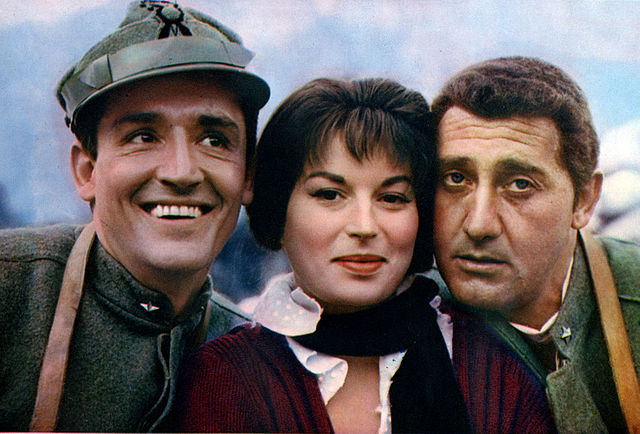 I, like most Italians, like comedies and I am into Commedia all'Italiana, but Italy has produced amazing pieces in all genres. Here is a selection of them, based on my own personal preferences. Of course, there is more out there to discover and enjoy, so feel free to do some more field work and let us know about your favorite Italian movies!
Of course, we all have different tastes, so some among you may not agree with my selection. And if a movie critic comes across this article, he may find some of my choices appalling. But my aim isn't to present an objective list of the best movies, but to propose those that I enjoyed watching the most.
Best Italian Movies: Dramas
(Paolo's List)
Matrimonio all'Italiana ("Marriage Italian-Style," starring Sofia Loren and Marcello Mastroianni, directed by Vittorio De Sica, 1964)
Divorzio all'Italiana("Divorce Italian-Style," starring Marcello Mastroianni and Daniela Rocca, 1961)
Sedotta e Abbandonata ("Seduced and Abandoned," starring Stefania Sandrelli, 1964)
Amarcord (directed by Federico Fellini, 1973)
Nuovo Cinema Paradiso (directed by Giuseppe Tornatore, 1988)
Il Postino("The Postman," the last movie starred and directed by Massimo Troisi, 1994)
La Grande Bellezza("The Great Beauty," directed by Paolo Sorrentino, 2013).
Best Italian Movies: Classic Comedies
(Paolo's List)
La Grande Guerra ("The  Great War," starring Alberto Sordi, Vittorio Gassman and Silvana Mangano, 1959): about the First World War, as a comedy — for me one of the best movies ever made.
Febbre da Cavallo ("Horse Fever," directed by Steno, a light comedy, 1976)
Amici Miei ("My Friends," an Italian classic, directed by Mario Monicelli, the first of a trilogy starring Ugo Tognazzi, 1975)
Il Medico della Mutua ("Be sick…It's Free," starring Alberto Sordi, 1968)
Il Professor Guido Tersilli, Primario della Clinica Villa Celeste Convenzionata con le Mutue (starring Alberto Sordi, follows up Il Medico della Mutua, 1969)
Maledetto il Giorno che ti ho Incontrato ("Damned the Day I Met You," starring Carlo Verdone and Margherita Buy, 1992): an easy to watch romantic comedy
La Marcia su Roma ("March on Rome," directed by Dino Risi, 1962)
Il Federale ("The Fascist," starring Ugo Tognazzi, 1961)
Il Marchese del Grillo ( "The Marquis of Grillo,"starring Alberto Sordi, directed by Mario Monicelli, 1981)
Pane Amore e Fantasia( "Bread, Love and Dreams," first part of a trilogy, directed by Luigi Comencini and starring Gina Lollobrigida, Vittorio De Sica, Tina Pica, 1953): a true masterpiece in this field
Bello Onesto Emigrato Australia, Sposerebbe Compaesana Illibata ("A Girl in Australia," starring Alberto Sordi, 1971)
Totòtruffa '62 (starring Totò, 1961)
L' Armata Brancaleone ("The Incredible Army of Brancaleone") and its follow up, Brancaleone alle Crociate ("Brancaleone at the Crusades," starring Vittorio Gassman and directed by Mario Monicelli, 1966 and 1970)
C'eravamo Tanto Amati ( "We All Loved Each  Other so Much," starring Vittorio Gassman, Nino Manfredi, Stefania Sandrelli, 1974)
Ieri, Oggi e Domani ("Yesterday, Today and Tomorrow," starring Marcello Mastroianni and Sofia Loren, 1963)
I Complessi (starring Alberto Sordi and Nino Manfredi, 1965)
I Mostri ("Opiate '67", starring Vittorio Gassman and Ugo Tognazzi, 1963)
Un Americano a Roma ("An American in Rome," starring Alberto Sordi, 1954)
Siamo Uomini o Caporali? ("Are we Men or Corporals," starring Totò, 1955)
Miseria e Nobiltà ("Poverty and Nobility," starring Totò, 1965)
Guardie e Ladri ("Cops and Robbers," starring Totò and Aldo Fabrizi, 1951)
I Soliti Ignoti ("Big Deal on Madonna Street," starring Vittorio Gassman, Claudia Cardinale, Marcello Mastroianni and Totò, 1958)
Totò, Peppino e… la Malafemmina ( "Totò, Peppino and the Hussy," Totò, Peppino De Filippo, 1956)
Best Italian Movies:  Modern Comedies
(Paolo's List)
La Scuola ("School," starring Silvio Orlando, 1995)
Non ci Resta che Piangere ("Nothing Left to do but Cry," starring Massimo Troisi, Roberto Benigni, 1984)
Manuale D'Amore ("Manual of Love," starring Carlo Verdone, Silvio Muccino, Margherita Buy, Sergio Rubini, Luciana Littizzetto, 2005)
Notte Prima degli Esami ("Night Before the Exams," and its sequel Notte Prima degli Esami Oggi (2006 and 2007)
Il Ciclone ("The Cyclone,"directed by Leonardo Pieraccioni, 1996): one of the best selling Italian movies of all time.
Ricomincio da Tre ("I'm Starting from Three,"directed and starring Massimo Troisi): another masterpiece, even though the heavy use of dialect will make understanding difficult
Cosi' è la Vita (starring Aldo Giovanni e Giacomo, 1998): the popular cabaret trio's second movie (With English Subtitles)
Quo Vado (2016, starring Checco Zalone)
Cado Dalle Nubi (2009, starring Checco Zalone)
Sole a Catinelle (2013, starring Checco Zalone)
Mediterraneo (1991, directed by Gabriele Salvatores)
Pane e Tulipani  ("Bread and Tulips," 2000, Licia Maglietta, Bruno Ganz, Giuseppe Battiston)
Johnny Stecchino (1991, starring Roberto Benigni)
Il Mostro (" The Monster," 1994 slapstick, starring Roberto Benigni)
La Vita e' Bella ("Life is Beautiful," starring Roberto Benigni)
Tre Mogli ("The Three Wives," 2001)
Benvenuti al Sud ("Welcome to the South," 2010, directed by Luca Miniero)
Benvenuto Presidente ("Welcome, Mister President!" 2013, starring Claudio Bisio).
Movies about Italy but not Necessarily Italian
Mostly Martha  (2001, German, starring  but with Sergio Castellito)
Italian for Beginners (2000, Danish)
Under the Tuscan Sun (2003, American)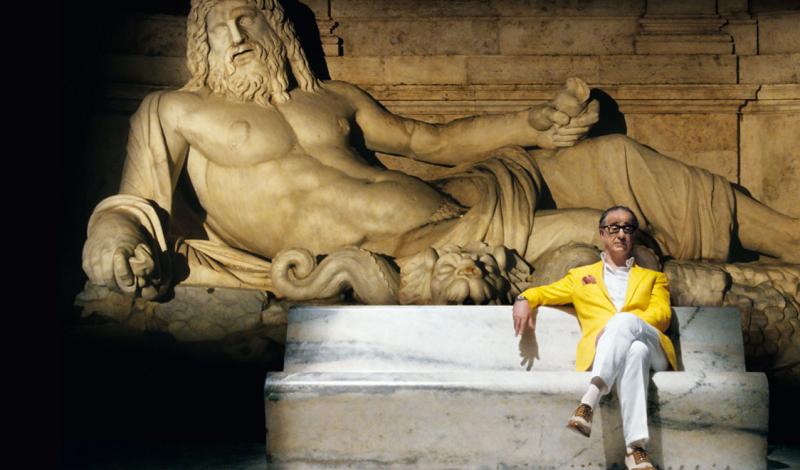 How to Find Your Italian Movie
If you like the idea of having a physical copy of them, then head no further than Amazon, where plenty of Italian titles are available in DVD / Blue Ray.
If you prefer streaming, then you can get your Italian cinema fix on Netflix. Actually, if you have a subscription do ask them to get a better international cinema selection! It would help bring more Italian movies on the platform and to the US.
On Netflix, you can also find some Italian 1970s B-Movies: Italian B-movies have been considered trashy for decades, however, they have been re-evaluated in the past few years, especially thanks to the interest of great directors, such as Quentin Tarantino, in their style and aesthetics.
Another source of Italian movies (as long as you do not mind a poor picture quality) is Youtube. Just go on Youtube and search for "Film Completo."
See for example https://www.youtube.com/results?search_query=film+completo
If you think Italian B-Movies may be your cup of tea, you can check these out on Netflix: Quel Gran Pezzo dell' Ubalda and Giovannona Coscialunga  both with Pippo Franco and Edwige Fenech. They are rated low on Netflix, because their sense of humor is quintessentially Italian and not everyone is apparently fond of sexy trash Italian cinema, but do a bit of research online and you'll see the genre has been gaining more and more cred, also from critics (well… maybe!).
For more suggestions on good Italian movies to discover, see also Fabiana's list: https://www.lifeinitaly.com/italian-movies/5-best-italian-movies-of-all-times