Born in Rome on September 20, 1975, Asia Maria Vittoria Rossa Argento's life has never been without controversy or drama. The local registry office would not acknowledge her as Asia due to a law remaining from Mussolini's Fascist Italy in which no child could be named after a foreign country or continent. She was therefore, re-named Aria. The independent actress prefers to use her original name; however.
Asia is the daughter of famed Italian horror filmmaker, Dario Argento, and film actress Daria Nicolodi, who is perhaps best-known as Dario's muse. She is the granddaughter of producer Salvatore Argento. She has two older half-sisters. Fiore Argento is the daughter of Dario Argento and his first wife, Marisa Casale. She also acted in Dario's films as a child and is currently a shoe designer. Anna was the daughter of Daria Nicolodi and sculptor Mario Ceroli. She died in 1994 in a scooter accident. Asia has a tattoo of Anna's name, along with five others.
Although her parents were fully ensconced in the industry, her mother did not want her to become an actress. Asia, who is not known as being a conformist, began acting in films at the tender age of 9. Some sources say she embarked on this career to soothe her wounds over her parents' separation. Asia has neither confirmed nor denied that.
Regardless, it's interesting to note that acting wasn't her first career. By the time she was 9, Asia had already published several children's books – the first premiered when she was 5. Her first movie was Sogni e Bisogni (Dreams and Needs). The next film she worked in was Demons 2, a horror film which her father produced, although Dario would not cast her in any films he himself directed for several years yet.
In 1989, she starred in the lead role of Martina in Cristina Comencini's directorial debut Zoo. Asia earned an Italian Ciak award for that performance. That's the equivalent of the American Golden Globe. She has a total of two Ciaks. That same year she also starred in La Chiesa (The Church), which is said to be the third in the Demons trilogy, as well as the comedy, Palombella Rossa, a movie about politics and water polo.
After building this list of film credits quite quickly, young Asia took a three year break from acting, her longest since. Asia says she's at her best when she "can be creative" and doesn't really differentiate between life and work. In 1992, she returned with a vengeance to film and earned a great deal of accolades for her work in Amiche del Cuore (Close Friends),which is about three young women who go through various coming-of-age challenges. Her role of Simona was pivotal to the film, which was well-received at the Cannes Film Festival that year. Amiche del Cuore proved that Asia could make the transition from child star to mature actress.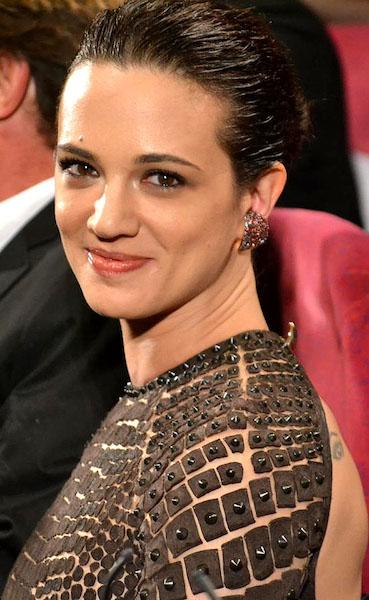 It was in the following year that Dario finally cast Asia in one of his films. Asia has been quoted as saying that she never acted out of "ambition" but rather to "gain my father's attention." She has also said that "he only became my father when he was my director" and acknowledges that it's a very deep and emotional experience to work with him in that capacity.
Overall, Asia has been cast in three of Dario's films. The first was Trauma (1993), Stendahl's Syndrome (1996) and 1998's Phantom of the Opera, a very gory remake of the original story by Gaston Leroux that's been popularized in the Andrew Lloyd Weber adaptations. Asia played Christine Daae, the object of the Phantom's affection.
Many critics have noted that she's been brutally treated and sexually compromised in Dario's films. However, Asia is not one to shy away from nudity or sexuality. She has appeared nude in many of her films and has even talked about directing a porno movie with a plot.
It seems that as she began to take on more mature roles, she received more recognition for her talents. In 1994, she co-starred in the comedy Perdiamoci di Vista (Let's Not Keep In Touch) as Arianna, a disabled young woman. That role earned her the first of two David Di Donatello's (Italian Oscar).
Also in 1994, she began her career on the other side of the camera by directing an episode of the film Degenerazione (Degeneration) entitled Prospettive (Perspective). She also lensed A Ritroso (Backwards) in 1994.
Never one to remain idle for long, Asia began working in French films that very same year. She played Charlotte of Sauve in La Reine Margot (Queen Margot), a film depicting the bloodshed surrounding the Massacre of St. Bartholomew in 1572. The next year, she starred in Antonio Grimaldi's collection of stories entitled Il Cielo è sempre più blu (The Sky is always blue).
In 1996, Asia earned her second di Donatello award for best actress for her role as Cora, the disturbed dog walker with lots of emotional baggage, in Compagna di viaggio (Traveling Companion). She was also awarded with the Grolla d' oro, an award only given to the most accomplished individuals and films in the Italian movie industry.
The following year, Asia, who'd already worked quite a bit with her father, worked with her mother for the first time in the film Viola Bacia Tutti (Violet Kisses Everyone). They would later work together in 2000's Scarlet Diva, an autobiographical film written, directed and acted in by Asia in which Daria plays a familiar role, as Anna Battista's – Asia's – mother.
Although Asia isn't the superstar in America as she is in Italy, she has worked in quite a few English-language films. In 1998 she worked with directors Michael Radford in B. Monkey and Abel Ferrara in New Rose Hotel. Ever the multi-tasker, Asia won the Rome Film Festival award for her documentary Abel/Asia about the Bronx-born Ferrara.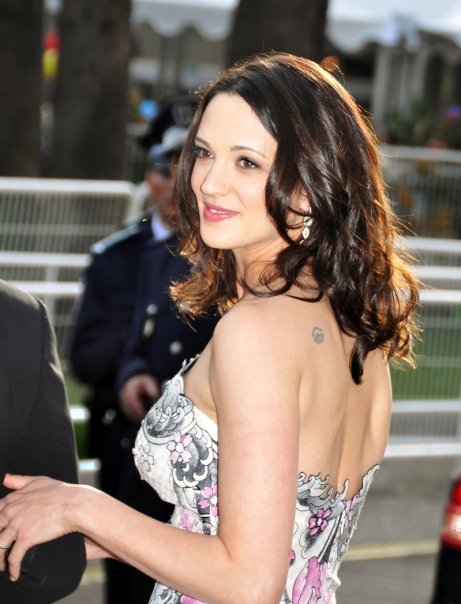 Asia has not abandoned her writing career either. In 1999, she published a full-length novel entitled I Love You Kirk. She says it's semi-autobiographical and about an impossible love. Her short stories, which she says help her "pay the rent" appear in many magazines such as "Dynamo", "L'Espresso", "Sette" and "Village".
Asia also draws and paints. Her artwork uses vivid colors and tends to be on the dark side. She sings too. Her band, RYLZ, has a bit of a cult following in Europe. Asia has turned her love of music into another side-business, director of music videos. In 2001, she also became a mother. She gave birth to a daughter, Anna Lou. The father is Marco Castoldi ("Morgan") from the Italian band Bluvertigo.
In 2002, she co-starred alongside Vin Diesel in XXX. She played his sexy, secretive and tough love interest, Yelena. This film brought Asia's talent to the attention of millions of Americans and may be her most successful box office draw yet. She has resisted becoming type-cast as an action film star and has rejected many similar scripts to XXX. She does have several more American movies coming out in 2005 including Last Days and Land of the Dead. She's also not shying away from directing or controversy as evidenced by 2004's, My Heart is Deceitful Above All Things.
The sky's the limit for this talented, intelligent, beautiful and controversial young woman – who turns 30 this year. The dynamic Ms. Argento does not appear to be slowing down anytime soon. She is quite modest however, because she wishes to be remembered as one who did everything but not anything particularly well.
Her millions of fans – a number which is always growing – would probably disagree.
By Deanna Couras Goodson