Overall, 15 Italian movies have received an Oscar: 11 in the Best Foreign Movie category, 3 with a Special Oscar assigned before this category was created, all won by Vittorio De Sica. Some seminal Italian directors, such as Mario Monicelli received six nominations, but never won. Neglected by the Academy have also been great Sergio Leone and Dino Risi.
The Oscars, however, are not only assigned to the best movies or the most talented directors and actors, but also to all those people who, with their talent and excellence in their field, contribute to make a film really successful. Here, we have put together the most important of all the Oscars (there are, in fact many more!) won by Italians throughout the decades: take a look!
Best Director
Frank Capra, for It happened One Night (1934), Mr Deeds Goes to Town (1936), You can't Take it with You (1938). Capra was an American citizen, but was born in Italy.
Bernardo Bertolucci, for The Last Emperor (1987).
Best Foreign Movie
La Strada (1957), by Federico Fellini
Le Notti di Cabiria ("The Nights of Cabiria," 1958), by Federico Fellini
8 1/2 (1963), by Federico Fellini
Ieri, Oggi e Domani ("Yesterday, Today and Tomorrow," 1965), by Vittorio De Sica
Il Giardino dei Finzi-Contini ("The Garden of the Finzi-Contini," 1970), by Vittorio De Sica
Indagine su un Cittadino al di Sopra di Ogni Sospetto ("Investigation of a Citizen above Suspicion," 1971), by Elio Petri
Amarcord (1974) by Federico Fellini
Nuovo Cinema Paradiso ("Cinema Paradiso," 1989), by Giuseppe Tornatore
Mediterraneo (1998), by Gabriele Salvatores
La Vita è Bella ("Life is Beautiful," 1999), by Roberto Benigni
La Grande Bellezza ("The Great Beauty," 2014), by Paolo Sorrentino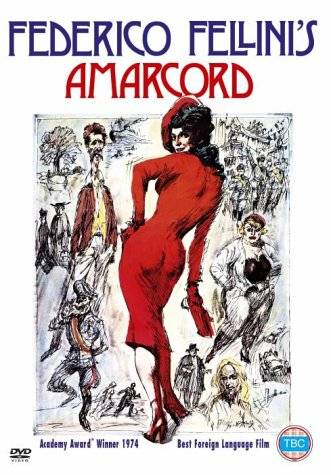 Honorary Awards
Sciuscià ("Shoeshine," 1947), by Vittorio De Sica
Ladri di Biciclette ("The Bycicle Thieves," 1949), by Vittorio De Sica
Le Mura di Malapaga ("The Walls of Malapaga," 1950), by René Clément
Best Actor in a Leading Role
Roberto Benigni –  La Vita è Bella (Life is Beautiful, 1999)
Best Actress in a Leading Role
Anna Magnani – La Rosa Tatuata (The Rose Tattoo, 1955)
Sofia Loren – La Ciociara (Two Women, 1961)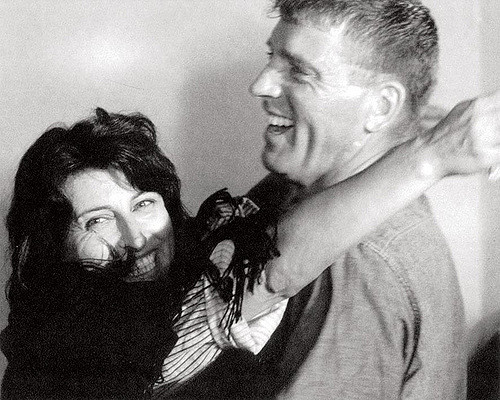 Best Screenplay
Bernardo Bertolucci –  L'Ultimo Imperatore (The Last Emperor,1988)
Ennio De Concini, Alfredo Giannetti and Pietro Germi – Divorzio all' Italiana  (Divorce, Italian Style, 1963)
Best Special Effects 
Carlo Rambaldi – King Kong (1976); Alien (1979); E.T. (1983).
Best Art Direction
Bruno Cesari, Osvaldo Desideri –  L'Ultimo Imperatore (The Last Emperor, 1988)
Elio Altamura, Gianni Quaranta – Camera con Vista (A Room with a View, 1988)
Dante Ferretti, Francesca Lo Schiavo – L'Aviatore (2005); Sweeney Todd (Sweeney Todd: The Demon Barber of Fleet Street, 2008); Hugo (2012)
Best Cinematography
Pasqualino De Santis – Romeo e Giulietta (Romeo and Juliet, 1969)
Vittorio Storaro – Apocalypse Now (1980); Reds (1982); L'Ultimo Imperatore (The Last Emperor, 1988)
 Mauro Fiore – Avatar (2010)
Best Editing
Gabriella Cristiani – L' Ultimo Imperatore (The Last Emperor, 1988)
Pietro Scalia – JFK (1992); Black Hawk Down  (2004)
Best Music
Nino Rota – Il Padrino, Parte Seconda (The Godfather Part II, 1974)
Giorgio Moroder –  Fuga di Mezzanotte (Midnight Express, 1978). Moroder also won Best Song for Flashdance' s "What a Feeling"  (1983) and Top Gun's  "Take My Breath Away" (1986).
Nicola Piovani – La Vita è Bella (Life is Beautiful, 1999)
Dario Marianelli – Atonement ( 2007)
Ennio Morricone – The Hateful Height (2016)
Best Costume Design
Piero Gherardi – La Dolce Vita (1962);   8 ½ (1964)
Vittorino Nino Novarese – Cleopatra (1964); Cromwell  (1971)
Danilo Donati – Romeo e Giulietta (Romeo and Juliet, 1969); Il Casanova (1971)
Milena Canonero – Barry Lyndon (1975); Momenti di Gloria (Chariots of Fire,1981); Maria Antonietta (Marie Antoinette, 2006)
Franca Squarciapino – Cyrano de Bergerac (1990)
Gabriella Pescucci – L' Età dell' Innocenza (The Age of Innocence, 1993)
Honorary Oscars
In 1991 Sophia Loren was hailed by the Academy as "one of the genuine treasures of world cinema who, in a career rich with memorable performances, has added permanent luster to our art form."
In 1993 Federico Fellini was given an honorary award "in recognition of his cinematic accomplishments that have thrilled and entertained worldwide audiences."
Michelangelo Antonioni also received an honorary award in 1995, "in recognition of his place as one of the cinema's master visual stylists."
And we can't forget Ennio Morricone's 2007 award "in recognition of his magnificent and multifaceted contributions to the art of film music."