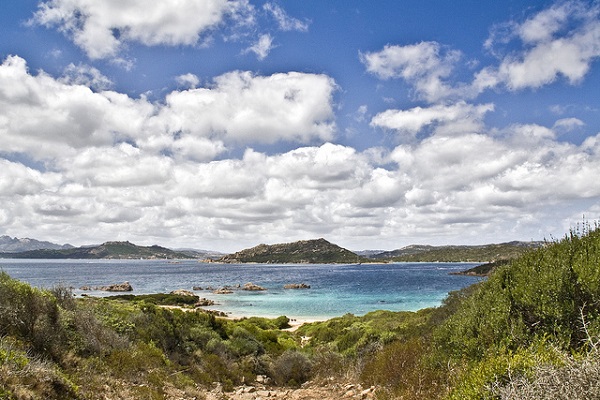 Caprera is a small and beautiful island located along the Maddalena archipelago, just away from the coast of Sardinia in Italy. It has been declared a nature reserve due to the variety of rare species found on this island. Giuseppe Garibaldi, the Italian freedom fighter, established his presence on this island and lived out his final days here. There is a museum and a chapel dedicated in his memory on this island and Caprera is connected to the mainland via the Passo della Moneta footbridge. Besides, Caprera is among the smaller islands of Sardinia and considered to be among the Top 10 islands with a surface area of around 6 square miles.
This island is best known for its pink granite rocks that lend beauty to the shores. The calm, peaceful atmosphere found here along with the natural scenic beauty attracts visitors towards this island. Caprera remains uninhabited and there are restrictions on building and construction activities here with the aim to preserve the natural environment. From the Passo Della Moneta, you can catch a fantastic view of this beautiful island.
Sights and Attractions on Caprera
Garibaldi Museum
There are very few places of attraction around this small island of Caprera and the White house of Garibaldi is one of the popular spots visited by the travelers. It is believed that the Hero of this land made up his mind to settle down in Caprera during 1856 and built his house on this island. The house is now converted into a museum, which attracts lot of visitors to the island. At the beginning of the tour, one may be able to see a steam engine and an iron house depicting the English style. Inside the house, there is an entrance hall and also a double room along with his daughter's room where she lived until 1959. You can also see different areas such as the kitchen with a sink along with an oven and a dining room.
Besides the study, you can view many interesting things belonging to Garibaldi including some magnificent portraits, desk and wheelchair presented to him by Queen Margherita of Savoy. In front of the entrance, you may be able to see the windmill along with the Hero's Bust on display.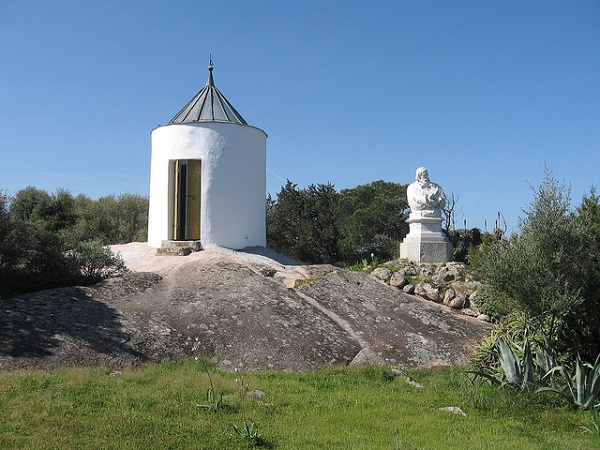 Teialone mountain and Poggio Stefano
Caprera Island is known for its rich natural beauty and its beautiful landscape along the Mediterranean, which constitutes a major part of the Archipelago National Park established in 1996. There is a narrow path on the island that leads to the top of the mountains of Teialone mountain and Poggio Stefano from where you can enjoy stunning views of this beautiful island. Both of them are at an elevation of around 212 and 198 meters comprising of pink granite.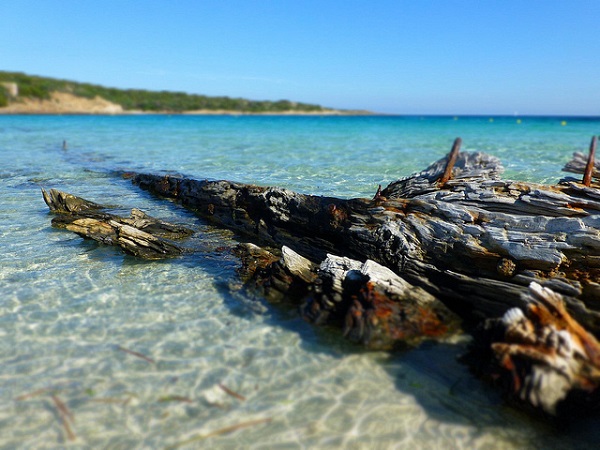 Cala Coticco
Cala Coticco is one of the smallest caves found on this island of Caprera and can be easily accessed from across the sea. In recent times, Tahiti is the new name given to this island, which is usually a quiet spot with not so many visitors. You can also take a walk along Cala Brigantina which is actually a fiord located just below the Teialone mountain.
Beaches of Caprera
Cala Portese and Cala Andreani are the two main beaches that look absolutely stunning and there is a natural isthmus separating the island from Sardinia.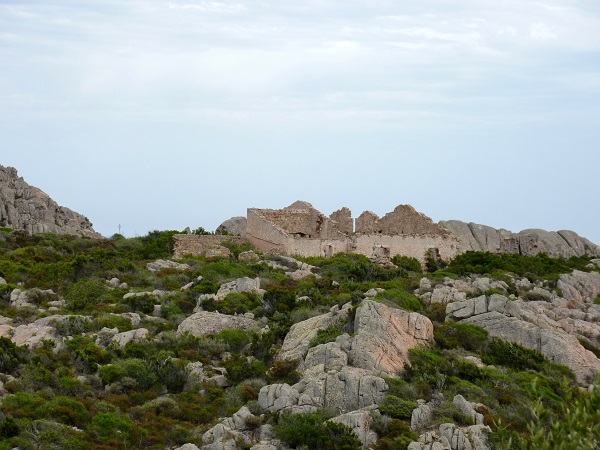 Other Interesting Spots to Visit
Along the west coast of Caprera, close to the ex-military suburbs one can see the Caprera Reserve forest barracks. Towards the South, there are some lovely landscapes of Porto Palma along with a small island. Thus, there are such lot of small and interesting places to explore along Caprera in Punta Galera such as Cala Napoletana and Cala Caprarese. These are small inlets covered by granite and bushes. Just close to Cala Garibaldi, there is a crowded resort comprising of some vacation homes. Cala Brigantina is the most sought after tourist destination during the summer time which reminds of the legends from the past including old shipwrecks and naval battles that took place on this island.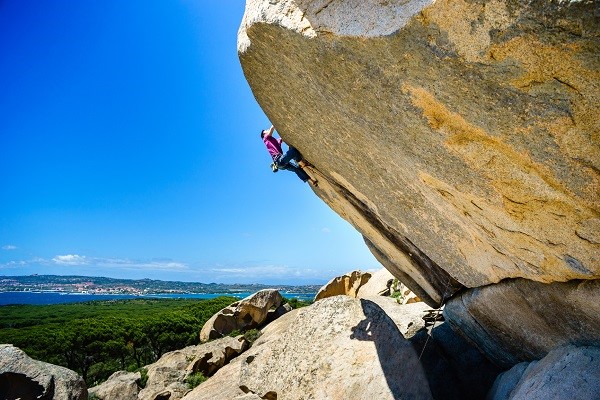 Getting to Caprera Island
Visitors can get direct access to the Caprera Island via the bridge connecting it to the island of La Maddalena. There are regular ferries available from Palau in Sardinia that can take you to this island of Caprera.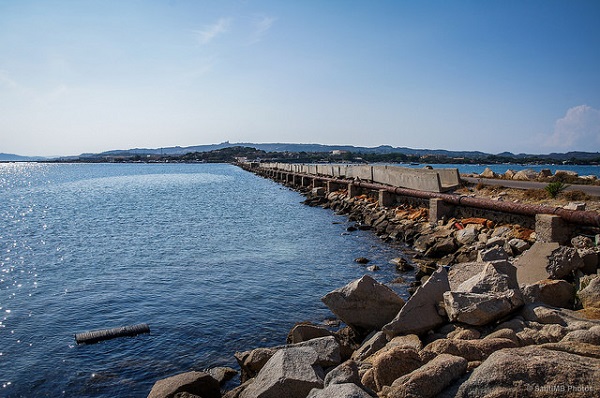 Hotels and Accommodation in Caprera
You may be able to find a few good hotels on this small island along with some cottages available on rent but there are more number of accomodation facilities available on the larger island of La Maddalena. Here you may be able to find suitable hotels based on your budget preferences and individual choice.  You can secure your bookings in advance using the online system to get the finest rooms available in some of these hotels.
Food and Drink
You may be able to taste some excellent Sardinian dishes served in some of the local restaurants here. As there are only a few restaurants available on the island, you may find a limited choice of dished offered on the menu. You can check out some of the restaurants in La Maddalena where you may be able to get better options in food catering to every international taste.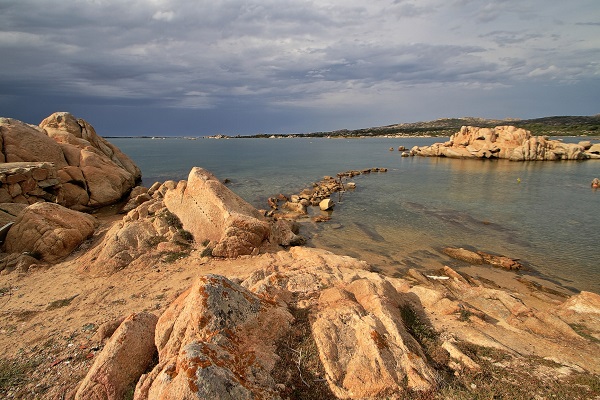 Conclusion
Caprera is a wonderful place to visit during any season, including summer due to its mild and moderate climate. There are plenty of places to explore on this island including small inlets and lovely beaches with crystal clear water, which is completely pure along with the scenic landscape found on this island. Since this island remains largely uninhabited, you can find lot of peace and tranquility with pristine surroundings that captivate the visitors coming to this spot.
There is less rush on this island as compared to other islands and it is easy to access and get along to different places in Caprera. You can discover this little island as a day-tripper and enjoy some of the stunning views of this beautiful island.