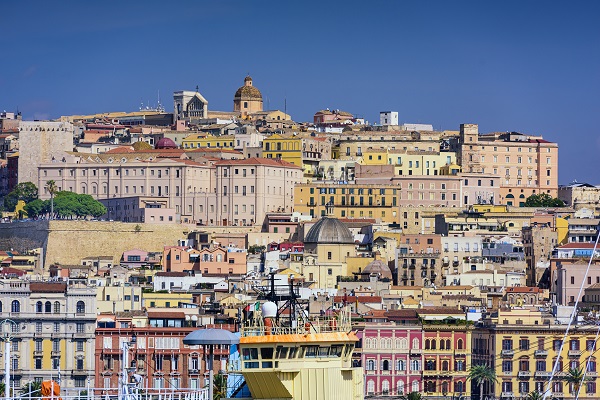 Cagliari, the capital of Sardinia, in Italy, is a cosmopolitan city that has been a main tourist destination for decades. The city is a heady mix of the old and the new, where the medieval meets the modernist creating a perfectly balanced mix. Cagliari's history spans over 2000 years and left its marks on the city, with plenty of churches, archaeological sites, culture and tradition.
Attractions in Cagliari
Poetto Beach
The main attractions in Cagliari are its beaches. The Poetto beach is lively and beautiful, lined with restaurants, cafés and bars. Locals love Poetto, so do head there if you would like to do some crowd watching. The marina and the yacht club are located on the southern end of the beach.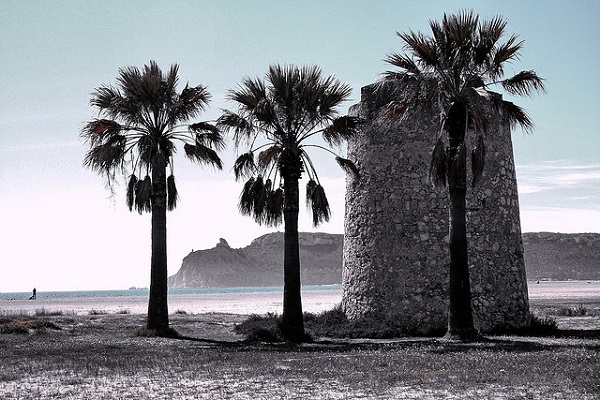 Marina
Marina di Cagliari is well worth a visit: this waterfront area is the artsy heart of Cagliari. Criss-crossed by tiny alleys and streets filled with artists' workshops and stores, the Marina is also a lovely place to have lunch or dinner, thanks to its many restaurants and quaint cafés. As the Marina is an old area of the city, it is a good spot for all those interested in architecture and fine arts.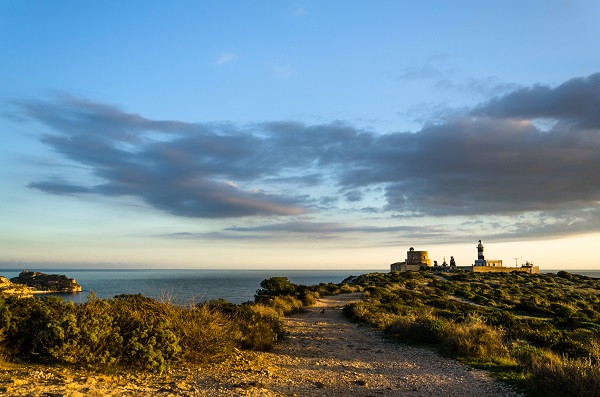 Punic-Roman Necropolis of Tuvixeddu
This Necropolis is the biggest of its kind still extant. It is situated on the Tuvixeddu hill, in Cagliari. It was the Carthaginians and the Phoenicians to use the area as a cemetery first, most likely in between the 6th and the 3rd century BC. The Romans also used the area as a funerary location. In spite of its undeniable historical and cultural value, Tuvixeddu has never been valorised: for a long time, it has been object of acts of vandalism by tombaroli (grave thieves) and satanists, and it has even been used as a quarry until as recently as the 1970s. However, the quarry's excavations have somehow helped: it was through them that several other Carthaginians tombs and remains of a Roman aqueduct were discovered. During WWII, caves and tombs were used as shelter during the bombings. After the war, they became home to many family who, during those same bombings, had lost their own place.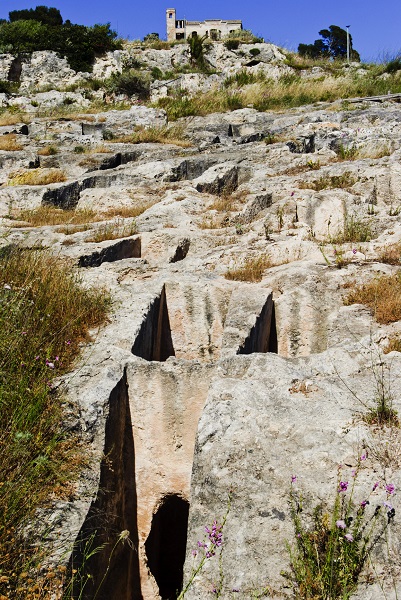 Torre dell'Elefante
The Torre dell'Elefante is one of the very symbols of the city. It is called so because of a beautifully sculpted elephant visible on one of its façades. In spite of its beauty, gloom radiates from this tower: when Sardinia was under Spanish domination, several beheadings took place within its walls.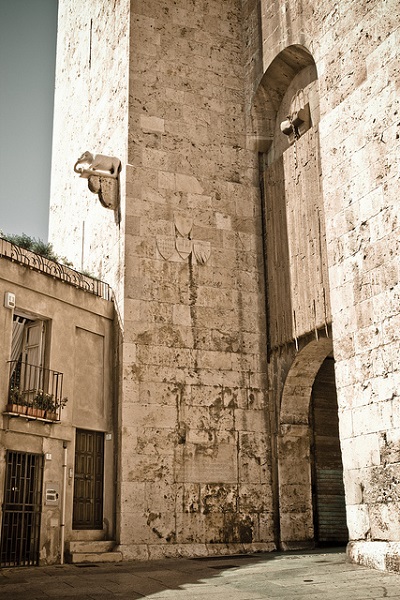 Cattedrale di Santa Maria
The Cathedral of Santa Maria was originally built in the 13th century and has been renovated and refurbished several times since then, including a Baroque refurbishment in the 17th century and further changes in the 20th.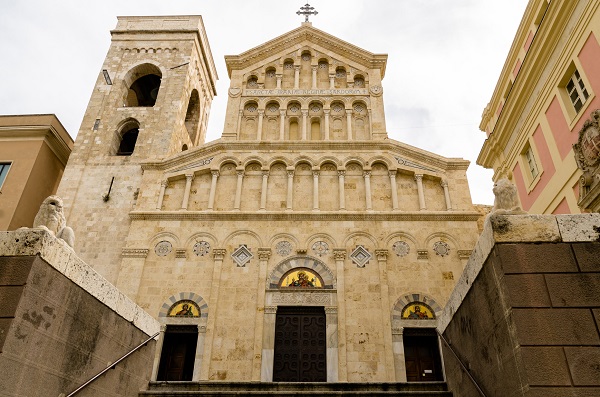 Chiesa di San Michele
This Baroque building is quite unusual: to enter it, one has to pass through an atrium and climb a set of stair. Only then, the faithful visitor will face the entrance of the Church. In the atrium there is a large pulpit named after the Emperor Charles V.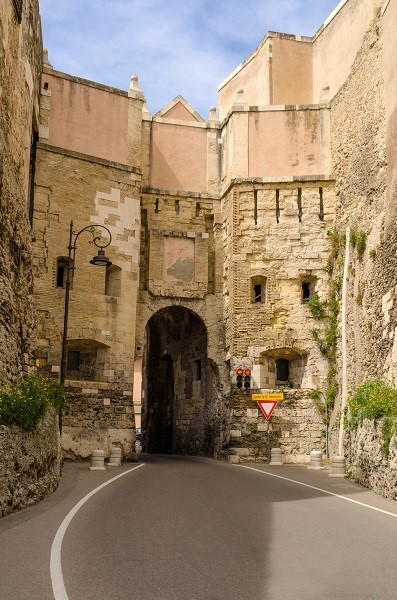 Chiesa di Sant'Anna
The Chiesa di Sant'Anna is a large building built in a Baroque style. During World War II, the church was heavily damaged and was then refurbished with extreme care. The large columns supporting the building give it a hint of neoclassical.
Anfiteatro Romano
The Roman amphitheater in Cagliari was built in the 2nd century BC. The amphitheater was carved out the rock of a hillside and suffered much damage in the later centuries. However, the theater, or what is left of it, has been well preserved and it is now a beautiful place and an example of how the life during the Roman times must have once been.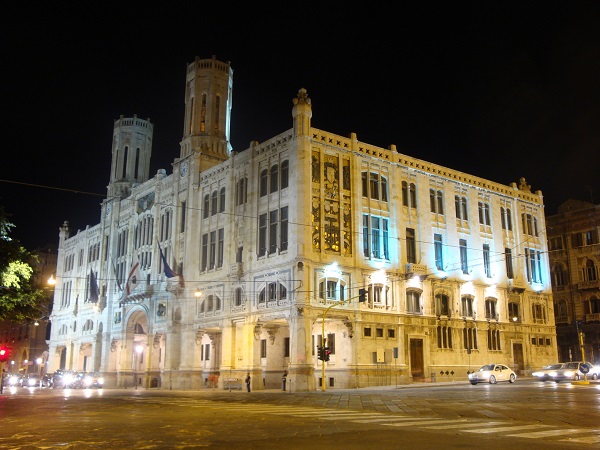 Getting to Cagliari
Cagliari has quite a large international airport that has flights coming in from many destinations in Italy and Europe. Flights are the best way to reach Cagliari. The city is also well connected by train to all other Sardinian cities; trains are quite punctual and comfortable here. There are also frequent bus services that reach Cagliari from various cities in Sardinia. Bus stops and stations are located at different places in the city, easily connected by taxis and local bus services.
Cagliari is also a portual town: ferries get here from Genoa, Rome, Naples and Palermo. Often, cruise ships also stop in the city's port.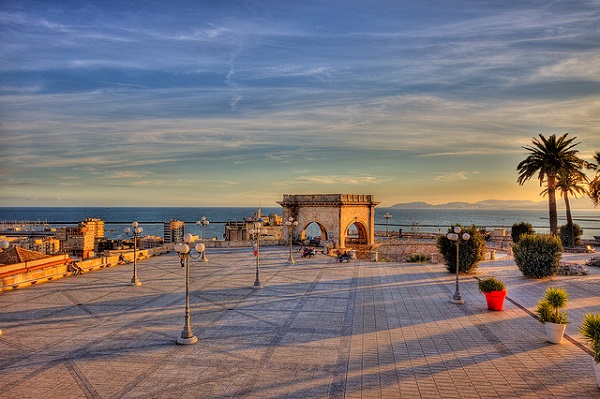 Moving Around Cagliari
Cagliari is a relatively large town, but moving around is very much stress-free and uncomplicated. There are around 30 bus lines covering most of the city, their service reliable and inexpensive. Cagliari also has four efficient metro lines. All in all, however, Cagliari is the perfect size to be visited by bike, which can be rented in town, or just by foot.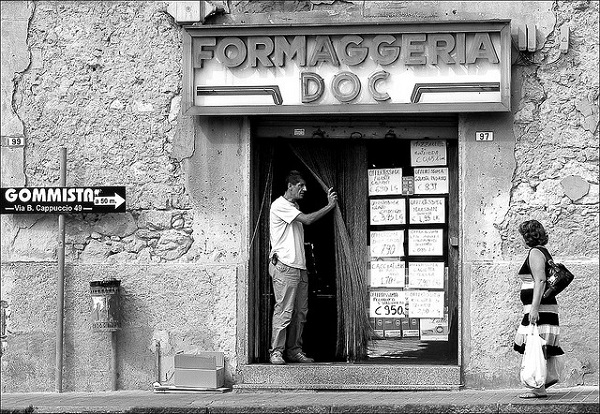 Stay and Accommodation
There are plenty of options for your stay in Cagliari. Along the beach, there are plenty of good resorts and world class hotels that have been attracting tourists for years. Some of the best known places to stay while in Cagliari are the Forte Village, Le Meridien Hotel, the Hotel Villa del Parco, Crucurris Resort and Stella Maris Sardinia. There are also quite a lot of good Bed & Breakfasts in the city.
Eating Out in Cagliari
Cagliari has a plethora of cafés and restaurants on offer. Most of the good restaurants are all in the old historic center, where you can enjoy local dishes, salads and pizzas. If you enjoy sea food, you will never go wrong with it in Cagliari. The same can be said about gelato: there is no bad gelato in Cagliari.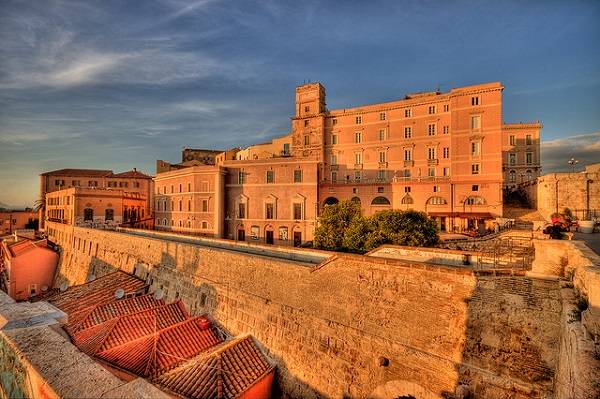 Shopping in Cagliari
Cagliari is heavenly when it comes to shopping: from high end shopping to coloful markets, Cagliari is a hot spot for all those who love to shop. Cagliari's shopping area is located in the area comprised around Via Roma, Via Manno, Via Alghero, Via Dante and Largo Carlo Felice. With so many streets lined with beautiful shops selling everything under the sun, you would probably never want to leave Cagliari. Most of these picturesque shopping streets are punctuated here and there with eateries and cafes which makes shopping a very pleasant experience.