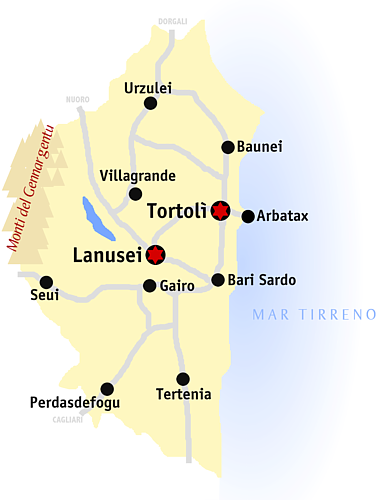 Ogliastra is a province in East Sardinia in Italy.
Ogliastra is a beautiful place that opens up to the mountains and provides some of the best views in Italy. It is known for its beautiful coastal area that is surrounded by majestic cliffs and hills, and it still remains one of the most untouched places in all of Italy which makes it a very special place to visit. It is the place with many natural landmarks, making it recently famous among the nature lovers. Tourists who like to stay away from the crowds and want to just enjoy the natural beauty and good food of this region would love Ogliastra.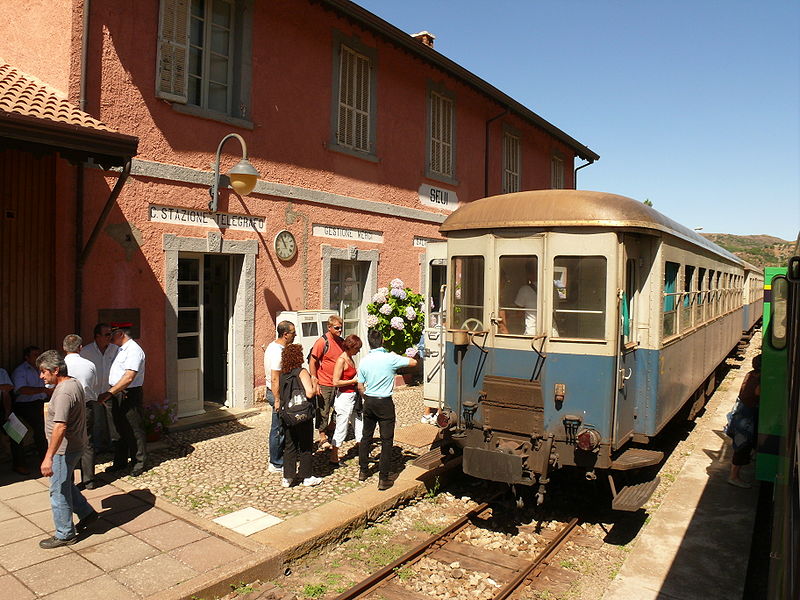 Sight seeing attractions in Ogliastra
Tiscali
The ancient village of Tiscali is an archaeological site. This is one of the best places to visit in Ogliastra since it is quite an interesting place. The village is hidden inside of an empty mountain and it was only discovered when the roof of the mountain collapsed in. It was probably built after the invasions during the Roman rule as a means of protection. Dating from over 2000 years ago, the village has remained untouched ever since; therefore it is a great way to learn how life here was lived centuries ago.
Santa Maria Nevarrese
Santa Maria Nevarrese is a small village in Ogliastra and quite a charming place. Life here is still lived as it was decades ago, the pace is slow and people are very friendly. One of the best reasons to visit is that the square of the village has the oldest olive trees in all of Europe which has become a cultural heritage for the region.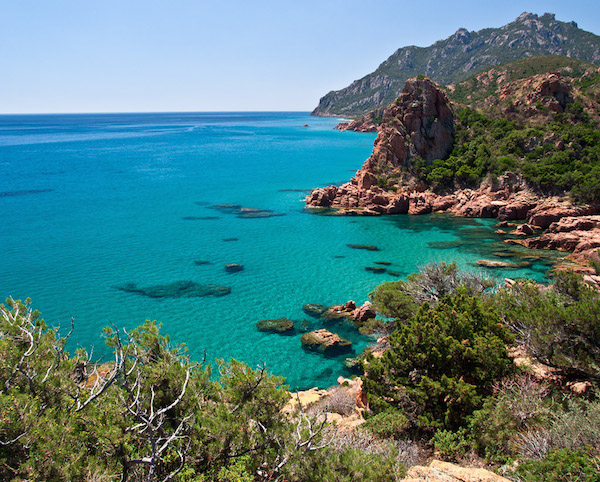 Trenino Verde
Trenino Verde is one of the oldest trains in Italy and is known as the little green train. The journey would take around four to five hours from Arbatax to the south of the coast and is not to be missed. The train passes through some of the most untouched scenic locations in the region. It's a great way to experience the wild and rural beauty that makes Ogliastra so special.
Cala Gonone
Cala Gonone is a small sea side village in Ogliastra and is one of the most beautiful and untouched places in the Mediterranean. Cala Gonone is included in the Gennargentu National Park due to its geographical location and the quality of its waters. The town is known to be one of the most beautiful and untouched locations in Sardinia.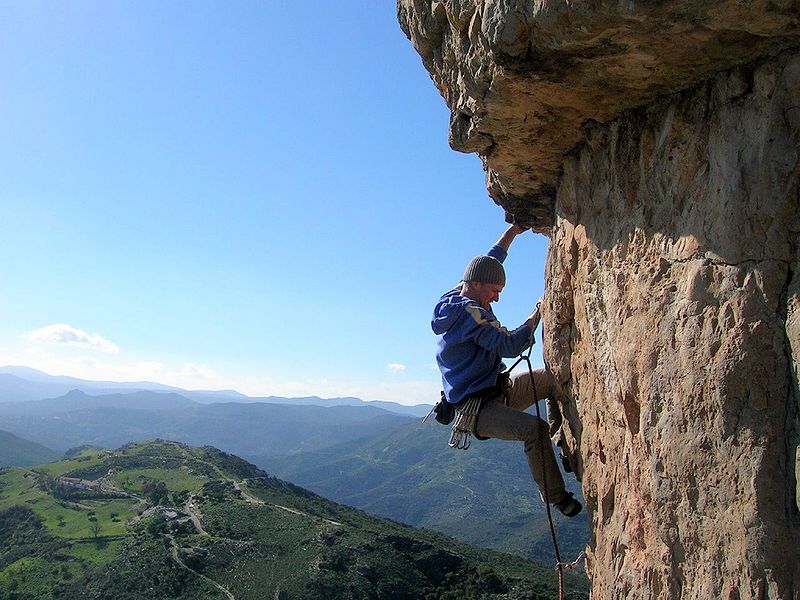 Supramonte Mountains
The Supramonte Mountains in Ogliastra are one of the best places to visit here. There are several tours available for visiting the mountains, trekking tours, jeep tours or horse back tours. No matter which way you decide to explore the mountains, surely it will be a very adventurous experience, and one that would be quite rewarding too.
Getting to Ogliastra
There is a small airport in Arbatax which has a few flights operating; if you are lucky and can get a flight, it is the easiest way to get to Ogliastra. Another way to get here is by sea through the port of Arbatax since it is enjoyable and beautiful. There are buses operating in Ogliastra, however, they might take a little longer since the province is a little further than the rest of the places in Sardinia. The best way to reach Ogliastra would be by road since the highways are extremely scenic. Highways from Cagliari, Oblia, Alghero and Nuoro all connect to Ogliastra, and the routes are some of the most scenic in Italy, making it a very enjoyable experience.
Getting Around Ogliastra
Moving around in Ogliastra is quite easy and not as stressful as some of the other provinces in Sardinia. Ogliastra is quite compact, and the cities are very small, so moving around on foot is not difficult. The streets are not crowded which makes it easier for those who want to explore the place on foot. Other than that, there are public buses operating in the province which cover most parts of Ogliastra. Tickets are quite expensiv, but the buses are very reliable and punctual.
Stay and accommodation
There are plenty of good hotels and accommodation options in Ogliastra depending on where you want to stay. Some of the best hotels are in Tortoli and Lanusei since these are the biggest and the most populated areas. There are also quite a lot of charming sea side resorts through the region. Staying in Ogliastra is not very expensive since there is still less tourism in comparison to other locations in Italy. Visitors are be able to find plenty of small, comfortable and beautiful places to stay easily.

Eating Out
Ogliastra is one of the best places in Sardinia for good food. No matter where you eat in Ogliastra, you will always find excellent food made from the freshest products. When visiting here, visitors should definitely try Culurgionis, which are hand made pasta with several variations. You can also try pecorino cheese, roasted meat and the famous Bottarega which are fish eggs that are smoked and aged by the fishermen. Sea food is the best in this region: no matter which restaurant you go to, you will always find dishes made from the fresh catch of the day and delicious fish dishes.
Shopping
Shopping in Ogliastra is a very unique experience since in most places, except for Tortoli and Lanusei, you won't find large shopping complexes. Ogliastra is very rustic so the shopping experience here is the same. In most places you can find colorful outdoor markets that sell locally made products, artifacts and handicrafts that are typical to this part of Sardinia. The local markets in Ogliastra are typically Sardinian with several small shops pressed against each other that remain lively at all times of the day. The locals do all their shopping here in the markets so you can find quite a lot of interesting things to purchase.