Our listing of some of the best monasteries in Italy continues from Part 1.
Tuscany is a beautiful region, artistically very rich. Here we find Vallombrosa, a Benedictine abbey, 30 km south-east of Florence. It was originally built in 1038 and kept its original form until the fifteenth century, when it underwent some changes. This monastery has always had a crucial position, both geographically and economically, throughout its history. Most of its economy was based on livestock and timber and this led Vallombrosa to become very strong politically, to the point that Napoleon made sure to take the monastery under his control, and essentially shut it down. After World War II, the monks were allowed back in and slowly took over the land again. Today, people can freely visit the monastery of Vallombrosa.
Not too far from Vallombrosa, we find one of the very symbols of peace, spirituality and monastic life: the Basilica of St. Francis of Assisi, in Umbria, the true heart of franciscan cult. This is one of the world's most important sites for Catholicism. Works on the Church started in 1228, works that eventually created a basilica divided into two levels, Upper and Lower. The Basilica of St Francis is not solely relevant for its undoubted spiritual value, but also for its artistic wealth: it is, indeed, a tremendous gallery for Giotto, whose frescoes cover its walls and illustrate with strong visual flair what the world was like when they were created. From an architectural aspect, the Upper Church is an amazing example of early Italian Gothic.
Proceeding towards the south and past the Umbria-Lazio border is Farfa Abbey, probably one of the most recognizable abbeys of Italy, if not Europe. Located only at 30-40 miles from Rome, this Benedictine monastery was built on top of an existing ancient temple, and it represents a valuable site, artistically and religiously. There is a main church and a group of five smaller ones, all worthy of a visit. Farfa Abbey's atmosphere is deeply spiritual, it is a place of positive mysticism that supports inner prayer and constructive thinking.
Abbazia di Montecassino
From Farfa, the drive to Montecassino is fairly short. The abbey is known for having been bombed by the allies during World War II in 1944, when Nazi troops were believed to be hiding there. Religiously, Montecassino is very important because this is the very site where St. Benedict of Norcia established the Benedictine order in 529. Throughout history and through the centuries, this monastery has been the center of strategic interest of both invaders and local armies. Aside from its political importance, Montecassino has always had a strong cultural value, as its library and manuscripts are a gem famous throughout the world and have preserved centuries of culture.
In the same region, just a few miles away, is the Abbey of Casamari, a Cistercian abbey in the province of Frosinone. The name comes from the Roman consul Marius, whose house (casa) was turned into a Benedictine monastery in the eleventh century. In the 1950s, the abbey underwent a major renovation that pretty much gave it the look we know today. As any other monastery, it is characterized by a peaceful sense of serenity and simplicity that creates a special atmosphere, enhanced by the notes of the monastery's inspirational Gregorian chants, often performed by the monks. Casamari lives off its own produce as a self sustaining economy where products are produced and sold to visitors, or used to supply the needs of everyday life.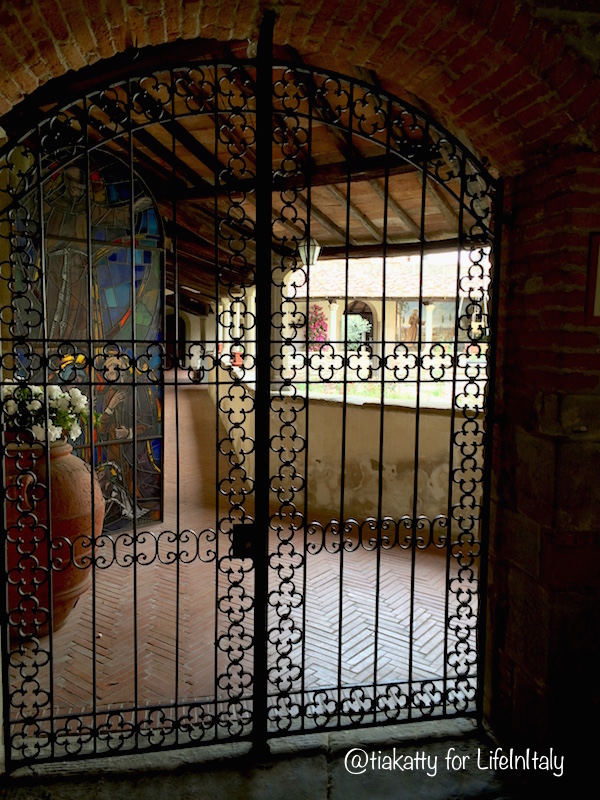 Finally, let's head north again, to Pavia, where the Charterhouse of Pavia (Certosa di Pavia), built between 1369-1495, lies in what once used to be a beautiful park. The complex is famous for its different styles of architecture, spanning from true Gothic to Renaissance. Some of the most important paintings of the Certosa are strongly linked, in style and content, to the life and history of Lombardy and the city of Milan: among them are the panels of St. Ambrose and St. Siro (major saints in the history and culture of Milan) as well as the Crucifixion.
These are only a few of the many, lovely monasteries in Italy. All of them are doorways into the past of this country's religious and artistic history, places that truly deserve to be visited.