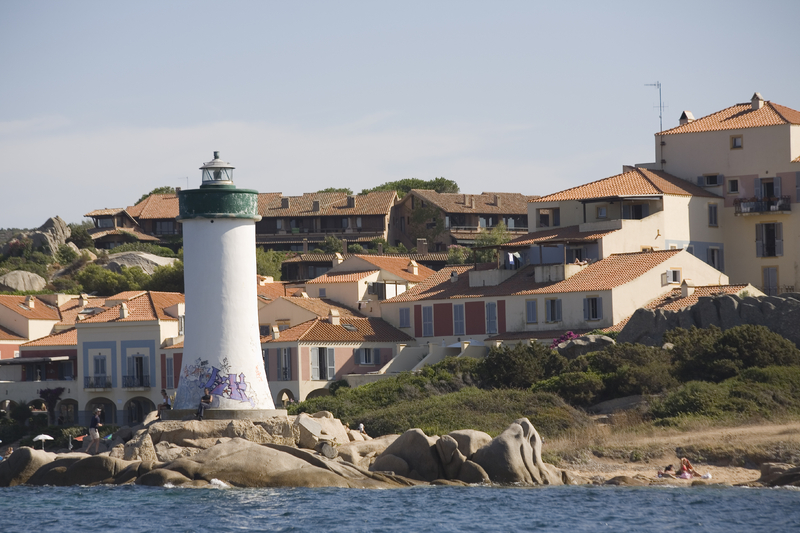 The archipelago of La Maddalena is comprised of 7 major islands known for their exquisite natural beauty and splendor with crystal clear waters, coves and bays along with blue cliffs. Caprera, La Maddalena, Santa Stefano, Budelli, Razolli, Spargi including Santa Maria along with around 60 small islands make up this archipelago. All of these islands are known for their scenic landscape and beaches which is a major attraction for the tourists visiting this place.
Santa Maria is one of these small islands that belongs to the La Maddalena archipelago of Sardinia, where you can come across exotic beaches with turquoise blue waters. Santa Maria is located along the North West side of La Maddalena and as compared to other islands of Maddalena, a very small area of this island comprises of granite formation. This island has a coastline of around 10 kms and can be accessed through La Maddalena using boat services. Most of the area around this island is flat and surrounded by different kinds of plant and bird species.
Exploring La Maddalena and Santa Maria Island
From the past 15 years, the archipelago of La Maddalena is the main site of the National Park known to possess interesting features and wonderful landscape. Besides, it offers a calm and pleasant atmosphere with the best location in the midst of Sardinia and Corsica, which is called as the Bocche di Bonifacio. It is in fact regarded one among the top 10 diving spots around Italy and is the best place, where you can get to experience maximum thrill and adventure in the fascinating waters of this island.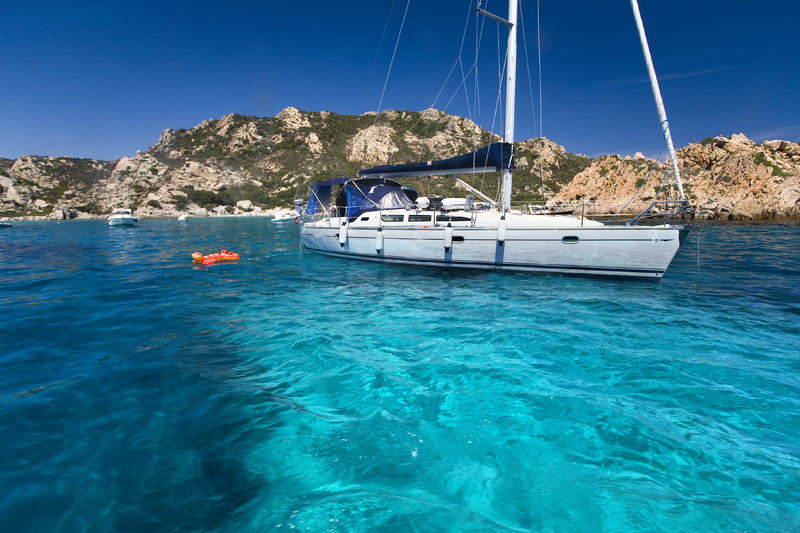 Those who are looking out for some relaxing moments can find lot of interesting places to explore on this island that is spread across a long coastline of around 130 kms. The Pink beach of Budelli, Cala Coticciu in Caprera, Cala Corsara and Cala Granara at Spargi along with Cala Santa Maria in Santa Maria are some of the popular regions worth exploring across this Mediterranean island.  In the main island of La Maddalena, there are plenty of small shops, hotels and the popular church of Santa Maria Maddalena. There is also a port along this island where all the ferries arrive and depart for Sardinia.
From here, you can take a car and visit the island of Caprera and see some of the historic places there including the White house of the Italian patriot- Garibaldi.  On the other hand, the island of Santa Maria is completely uninhabited as there is only one family that resides in this place. You can find some interesting spots here such as the Monastery of the olden times belonging to the medieval period. It is believed that some of the Benedictine monks seeked refuge in this place. Cala. S. Maria is one of the major beach attractions of this archipelago. Here you can find lot of peace and tranquility amidst the natural surroundings and have a pleasant vacation. Santa Maria is the best place to visit during summer and lot of people come to this region during these times.
You can get a panoramic view of the entire place and its surroundings across Santa Maria from some of the best hotels where you can see the emerald green waters along with the turquoise sea surrounded by the islands of Santa Maria, Budelli and Razzoli.
Activities on the Island
There are different possibilities in which you can explore this island of Santa Maria, which extends beyond 3 sq kms and provides excursions to various places. You can go on hiking trails to different places around this island and capture some of its natural beauty by taking beautiful snapshots. Right from Cala Santa Maria, you can walk upto the house of the pastor interconnecting the ruins of the old monastery. You can even climb upto the Church of Santa Maria and get an incredible view of the Maddalena archipelago along with south Corsica including Costa Smeralda. If you walk further, you will be able to notice the lighthouse located at Purta Filetto.
In addition, if you are interested in adventure activities, then you can indulge in different sports such as fishing, diving, sailing and snorkeling activities by hiring a motorboat, yacht or a catamaran. Thus, you can enjoy the amazing scenic beauty of this island and enjoy a relaxing time away from the crowd on this island.
Hotels and Accomodation
You may not be able to come across many hotels or accomodation facilities on this small island. However, there are quite a few luxury villas that are available on rent for the visitors. Most of these exotic villas are equipped with all the facilities required for a comfortable stay on this island. There is a popular resort villa on this island, which provides first star services along with much required privacy to its customers. This hotel cum villa offers the best of local cuisine and personal attention to the visitors with a friendly staff available to take care of all the necessary needs.
The rooms of these villas are well furnished and offer a living room, bedroom and a bathroom to make your stay as comfortable as possible. Besides, if you love to go on fishing tours or excursions to nearby places, they can make all the required arrangements. Thus on this small island, you can get personal attention and good customer service to have a relaxing holiday.
Food and Drink
There are some good restaurants serving high quality food including local Sardinian cuisine to the delight of travelers. Delicious local Sardinian wines and other drinks are also available in these restaurants to perfectly compliment the local cuisine.
Conclusion
Santa Maria is the best place to visit if you are seeking some solitude and want to enjoy the scenic beauty of an uninhabited island. It is a great chance to beat the stress and explore some of the best sights of this island on your own or in a group and live in a secluded spot for a while on a vacation.