The essential A-Z of Italian Cinema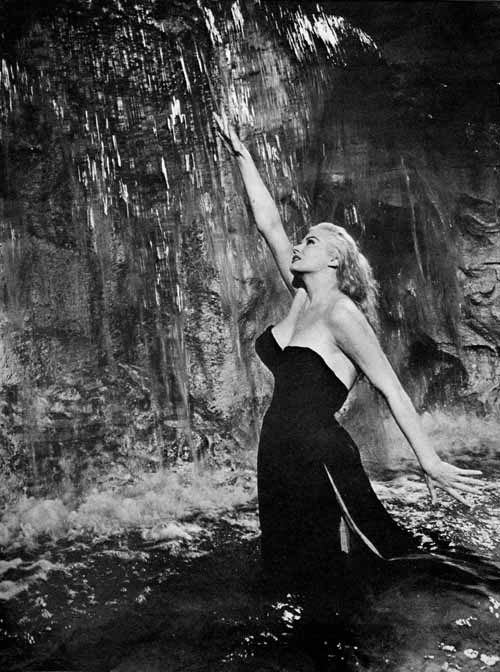 Antonioni, Michelangelo: Antonioni was born in Ferrara in 1912, and became a fashionable director in the 60s. He is also celebrated as an author, a screenwriter and painter and is considered one a real Italian cinema master. His most famous film was Blow Up, made in London in 1967, starring David Hemmings and Vanessa Redgrave. This film and Zabriskie Point, made in the USA in 1970, are somewhat overblown depictions of the psychedelic culture of the 60s. Considered pretty over the top and audacious for the time, both had issues with censorship in the less libertarian Italy of the 1960s.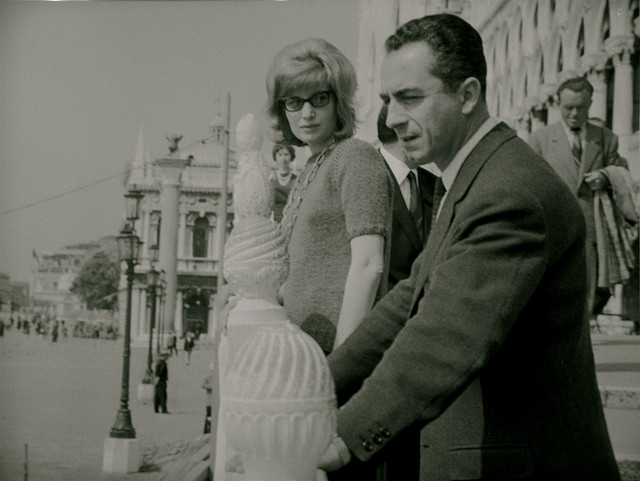 Roberto Benigni: Excitable Benigni won an Oscar for his performance in La Vita è Bella (Life is Beautiful) in 1997, becoming the first actor to win for a non-English speaking role. He was also the only other actor, apart from Laurence Olivier, to direct himself in the winning role, and only the fifth to win for a comedy role.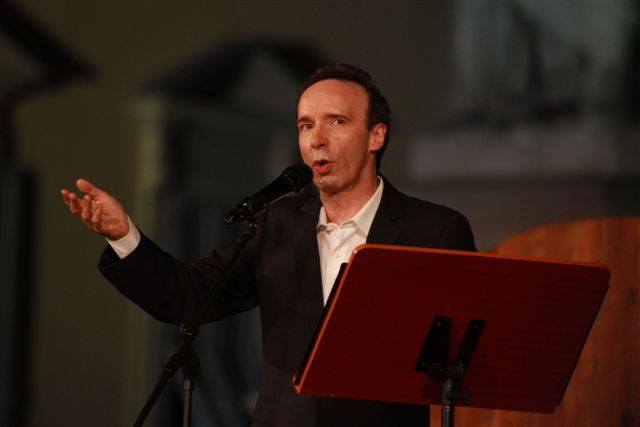 Cinecittà : The centre of film production in Italy, the Cinecittà studios opened in 1937, southeast of Rome. Envisaged as a town devoted to the making of films, Cinecittà remains Italy's own Hollywood. Their golden era were the 1950s and 1960s, the years of Roman Dolce Vita that revolved around the stars and the masters of Italian and international cinema, in Rome to work in many a Cinecittà production.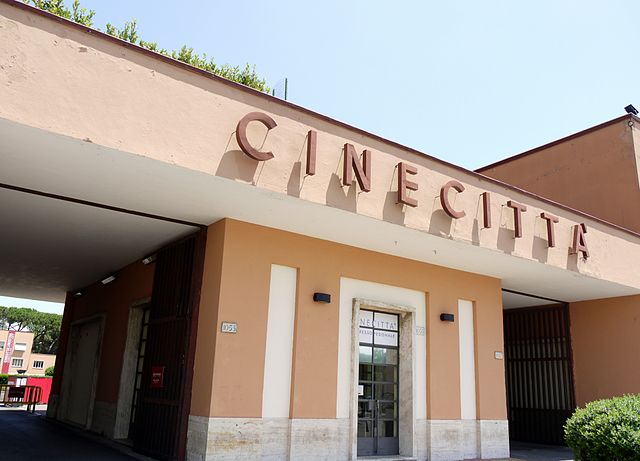 Dolce Vita, La: One of the most famous Italian films of all time, starring Marcello Mastroianni and directed by Federico Fellini. The story follows a journalist as he becomes embroiled with the "sweet life"  in Rome, ending with disenchantment and despair. This movie became the symbol itself of an era of Italian cinema and, indeed, Italian life.
Ekberg, Anita: A statuesque Swedish beauty queen turned actress, who enjoyed a remarkable run of success when she moved to Italy in 1960. Her first Italian role, in Fellini's La Dolce Vita, quickly secured her acting reputation, and she became one of that director's favourite muses.
Fellini, Federico: Arguably Italy's greatest director, Fellini was born in Rimini in 1920. His greatest films, La Strada, La Dolce Vita, and Otto e Mezzo were critically acclaimed around the world. He won three Oscars as director, for La Strada, Le Notti di Cabiria and Otto e Mezzo. Famous was also his love for Giulietta Masina, protagonist of La Strada and his wife until his death in 1993.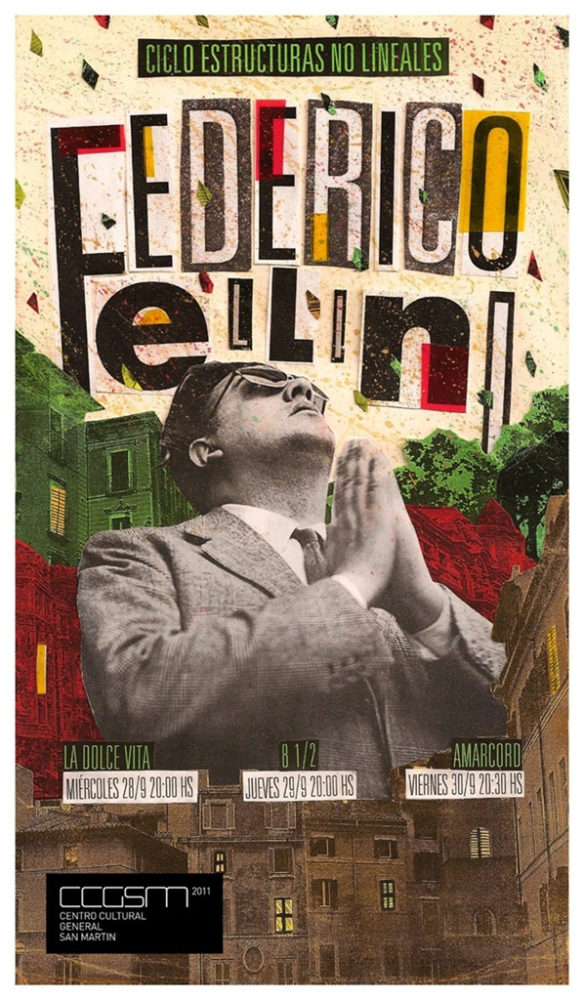 Giannini, Giancarlo: Born in La Spezia in 1942, Giannini has become known for the intensity of his cinema performances, ranging from comedy to high drama. He has also made many notable appearances in Hollywood films, such as Ridley Scott's Hannibal.
Horror: Italian Gothic horror movies gained a huge cult following in the 60s with a superb baroque style that dripped elegance. Among the most famous are Suspiria, Castle of Blood and Black Sunday. Iconic director of Italian horror movies is Dario Argento, who is also the father of popular star Asia Argento. 
Il Duce (Mussolini): A crucial factor in film development in Italy was Mussolini's approval to build the vast complex of Cinecittà. His son, Vittorio, was the driving force behind the creation of Italy's national film production company, bringing together writers, actors, directors and technical crew from around the country to populate the cinematic town.
Johnny Stecchino: Roberto Benigni stars in this charming Italian comedy as Dante, a naive bus driver. A loser in love and life, Dante gets caught up in an elaborate plot when he is run down by a rich and beautiful woman. Johnny Stecchino means Johnny the Toothpick, the nickname of the woman's husband, a notorious gangster and a dead ringer for Dante.
Knight: Franco Zeffirelli, director of Té con Mussolini, became the first Italian to be knighted by Queen Elizabeth II of England in 2004. Zeffirelli said he was honored, but "couldn't fathom" why he should be singled out among his countrymen.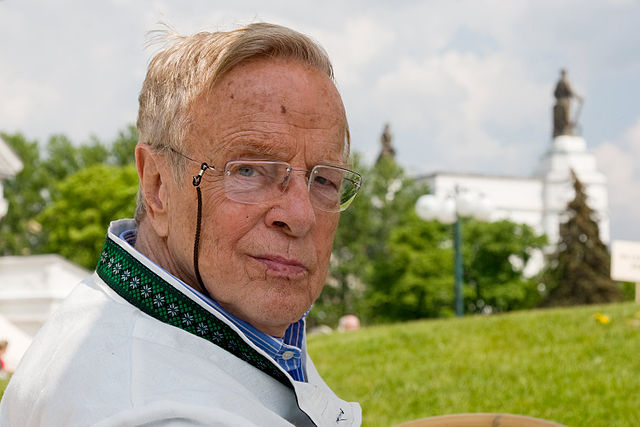 Loren, Sophia: Born Sofia Scicolone in Rome in 1934, Loren is still considered one of the most beautiful women in the world. She also proved her worth as a dramatic actress in films such as  La Ciociara, directed by Vittoria de Sica. Her Hollywood roles did not do justice to her acting ability, but she paired well with Cary Grant in a number of romantic comedies. Loren is married to the producer who discovered her, Carlo Ponti, and has two sons.
A scene from La Ciociara
Magnani, Anna: Born in Rome in 1908, Anna Magnani was acclaimed as one of Italy's greatest actresses. She shot to fame in Rossellini's Roma: Città Aperta, in the role of the proud and passionate Pina. In 1955, she won and Oscar for her role in La Rosa Tatuata. She was also a muse of great –yet contested– poet, writer and director Pier Paolo Pasolini, who wanted her as protagonist of his Mamma Roma (1962). She died in California in 1973.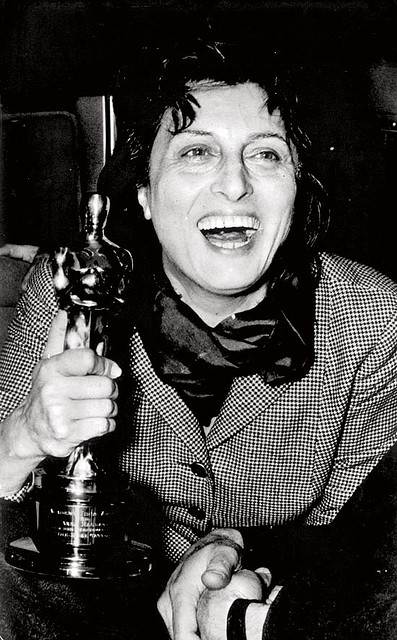 Neorealism: An important phase in Italian film making, helping to create many of Italy's greatest stars and directors. The hallmarks of this genre were the intensity of the acting and the use of outdoor locations, taking actors and crew away from the confines of the studio. Neorealism looked hard at everyday life in Italy, taking as inspiration the lives of people as varied as poets, circus performers, farmers, prostitutes and the elderly.
Pope Leo XIII: Deserves a place in any history of Italian cinema as the subject of the first Italian film ever made. The Pontiff was filmed blessing the camera.
Quote: "Talking about dreams is like talking about movies, since the cinema uses the language of dreams; years can pass in a second and you can hop from one place to another. It's a language made of image. And in the real cinema, every object and every light means something, as in a dream." Federico Fellini, director.
Rossellini, Roberto: Born in Rome in 1906, Rossellini entered the film world in the 1930s, making his name as a writer and director. His films of the 1940s, including Roma: Città Aperta  and Germania: Anno Zero, are considered his best work. Rossellini is the father of Isabella Rossellini, from his marriage to Hollywood star Ingrid Bergman. He died in California in 1977.
Sica, Vittorio de: Born in Sora in 1901, de Sica began as an actor and became a director of romantic comedies such as Department Store. He changed direction in the 1940s with gritty films in the intense neorealism period of Italian cinema. He won two Oscars as a director, with Ieri, Oggi e Domani in 1963, and Il Giardino dei Finzi-Contini in 1971. Sciuscià and Ladri di Biciclette are among his best works, and remain seminal pieces of Italian cinema. He died in Neuilly, in France, in 1974.
Sorrentino, Paolo: Born in Naples on the 31st of May 1970,  he belongs to the latest generation of Italian cinema masters. He won and Oscar in 2014 for La Grande Bellezza (The Great Beauty), a movie where the decadent nature of Rome's modern social scene was explored against the backdrop of the city's most iconic locations. In more recent years, he's been enjoying the success brought by his The Young Pope series.
Totò: Born in Naples in 1898, Totò became one of Italian cinema's greatest clowns, in films such as Fifa e Arena, Totò al Giro d'Italia and Signori si Nasce.  He was also a successful songwriter and poet. He died in Rome in 1967.
Ultimi Giorni di Pompei, (Gli): The Last Days of Pompeii is one of the first full length feature films made in Italy, a dramatic spectacle of the eruption of Mount Vesuvius over Pompeii. It was hugely successful on its release in 1908, and was remade in 1913.
Visconti, Luchino: Born in Milan in 1906, Visconti was a director whose best known films were made in the 50s and 60s, including his masterpiece, Rocco e i suoi Fratelli, in 1960. His first directed film was Ossessione in 1942, an Italian version of The Postman Always Rings Twice. He died in Rome in 1976.
Westerns: Italians love the Wild West, and none more so than director Sergio Leone, who created the 'spaghetti westerns' of the 1960s and 70s. His iconic character of The Man with No Name put then TV actor Clint Eastwood on the road to fame and fortune. Leone's films were inspired by the samurai films of Akira Kurosawa, but became a cult in their own right. Filmed on very low budgets, 'spaghetti westerns' nevertheless achieved a degree of gritty realism never seen before in western movies.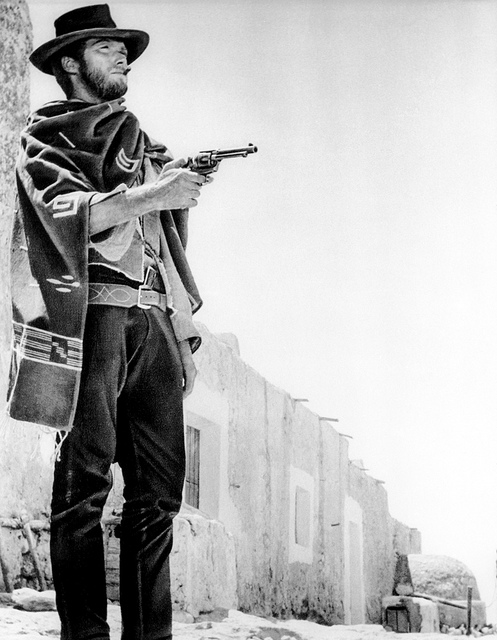 X-Rated: Italian filmmakers have never been afraid to explore all facets of life, often earning Italian films an 'adults only' rating in other parts of the world. Films such as La Dolce Vita were considered shocking at the time of their release, but paved the way for more acceptance of nudity and realistic sex scenes in Hollywood films.
Yesterday, Today and Tomorrow (Ieri, Oggi e Domani): Sophia Loren showed her remarkable acting range in this film in three segments. In the first segment, Yesterday, she played a young Neapolitan black marketeer, who stayed out of jail by getting frequently pregnant; in Today she is Anna,  a society woman and a cheating wife; in Tomorrow, she played a prostitute in love with a trainee priest.
Zavattini, Cesare: Born in 1902, screenwriter Zavattini had a long working partnership with Vittorio de Sica, writing scripts that are considered masterpieces of Italian cinema, such as Ladri di Biciclette and Il Giardino dei Finzi-Contini. He died in Rome in 1989.
By Gail Kavanagh