Streaming Italian TV and Italian movies from the USA
If you want to watch Italian TV or movies in the US, there are several ways to do it.
One dedicated solution is CyborTV, but I have not personally tried this method, so I suggest visiting the Cybor website for more information.
If you want to watch on your computer, it's quite easy. If you're a little tech-savvy, you can get around geo-restrictions with a VPN connection. This will allow you to connect to a server in Italy and give you an IP address in Italy, making it appear as though you're in Italy. With this service, you can stream Italian TV and online content, and you can also use the VPN to watch American content when you're overseas. I personally use SurfShark, since I think they're quite affordable, especially if you sign up for a 2+ year plan at only about $2.50 a month. I've never had any issues with this VPN, and I also use it when I'm in Italy to watch US TV.
Watching RaiPlay.it, Mediaset or Italian Netflix is a problem because geo-restrictions usually block you from streaming Italian TV outside Italy.
For my home theater, I use an Apple TV and a projector. I haven't installed the VPN on the Apple TV (I'm not sure if it can be done easily), but I search for streaming on my Mac ( or iPad, iPhone) and, once I find the movie I want to watch, I can send the streaming to my TV-projector.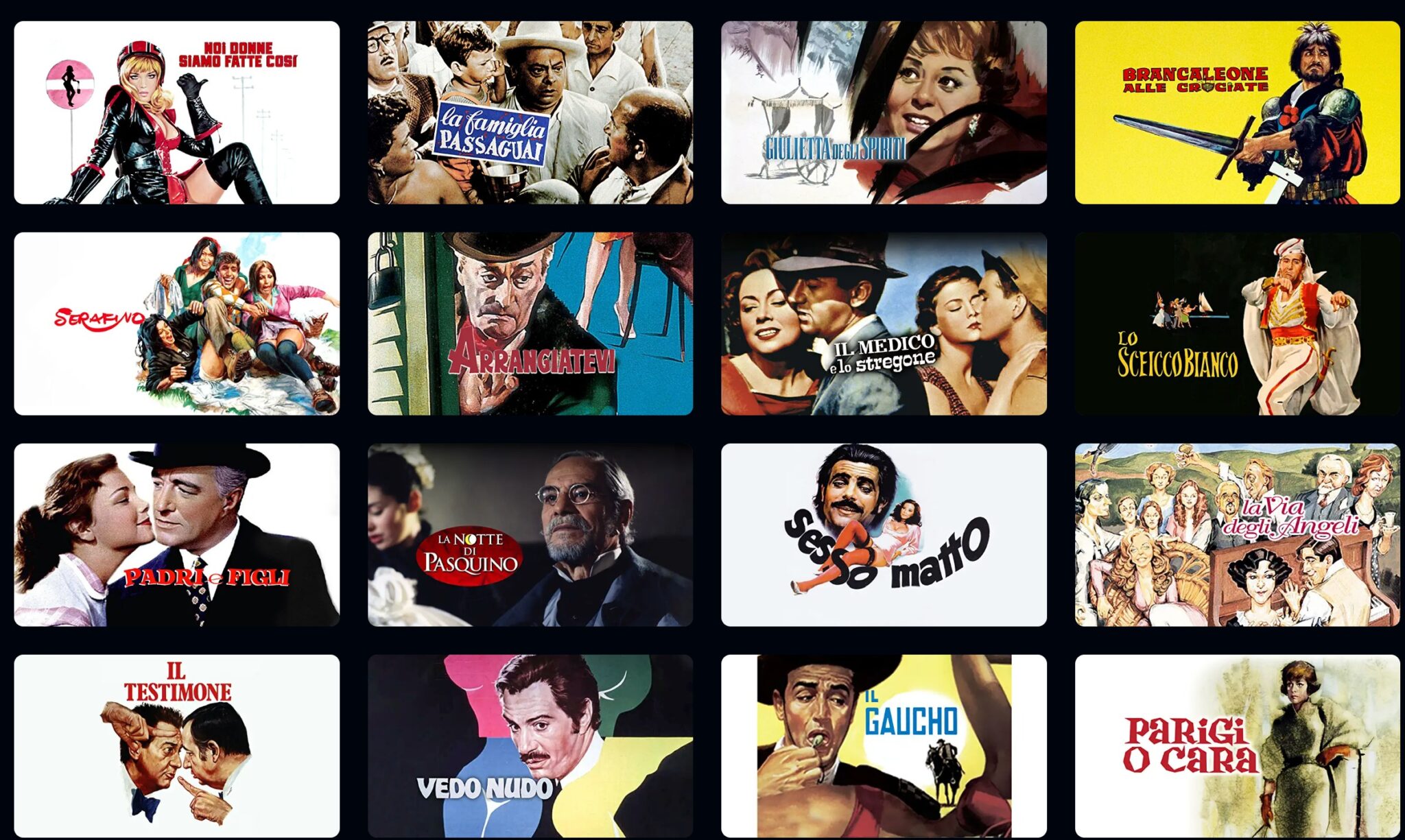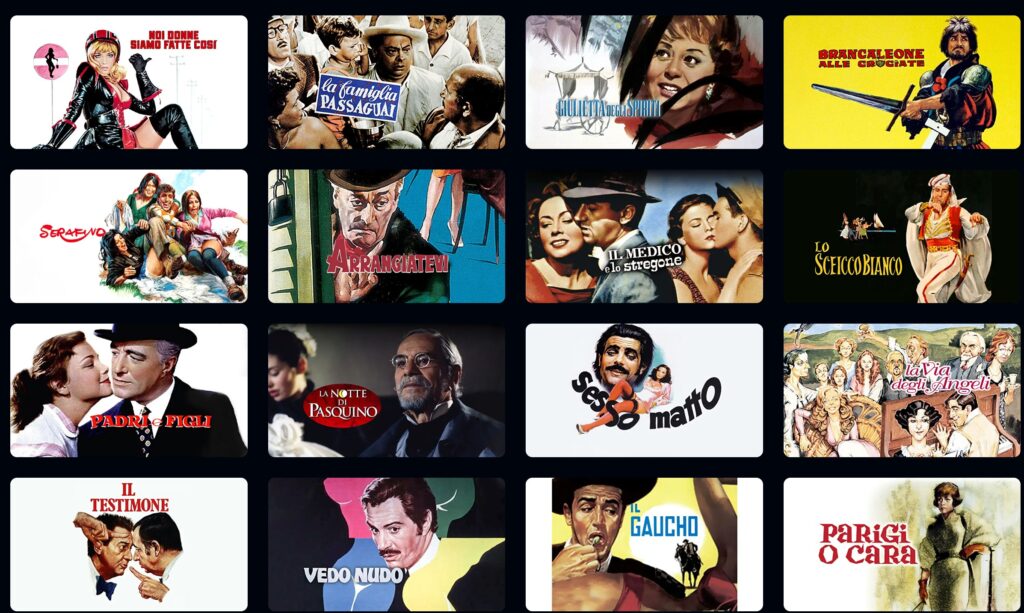 Amazon's Primevideo has a new streaming channel but you will need a special subscription: Cineautore The images above and below are screenshots from CineAutore). CineAutore seems to have hundreds of Italian movies, but it currently requires a VPN.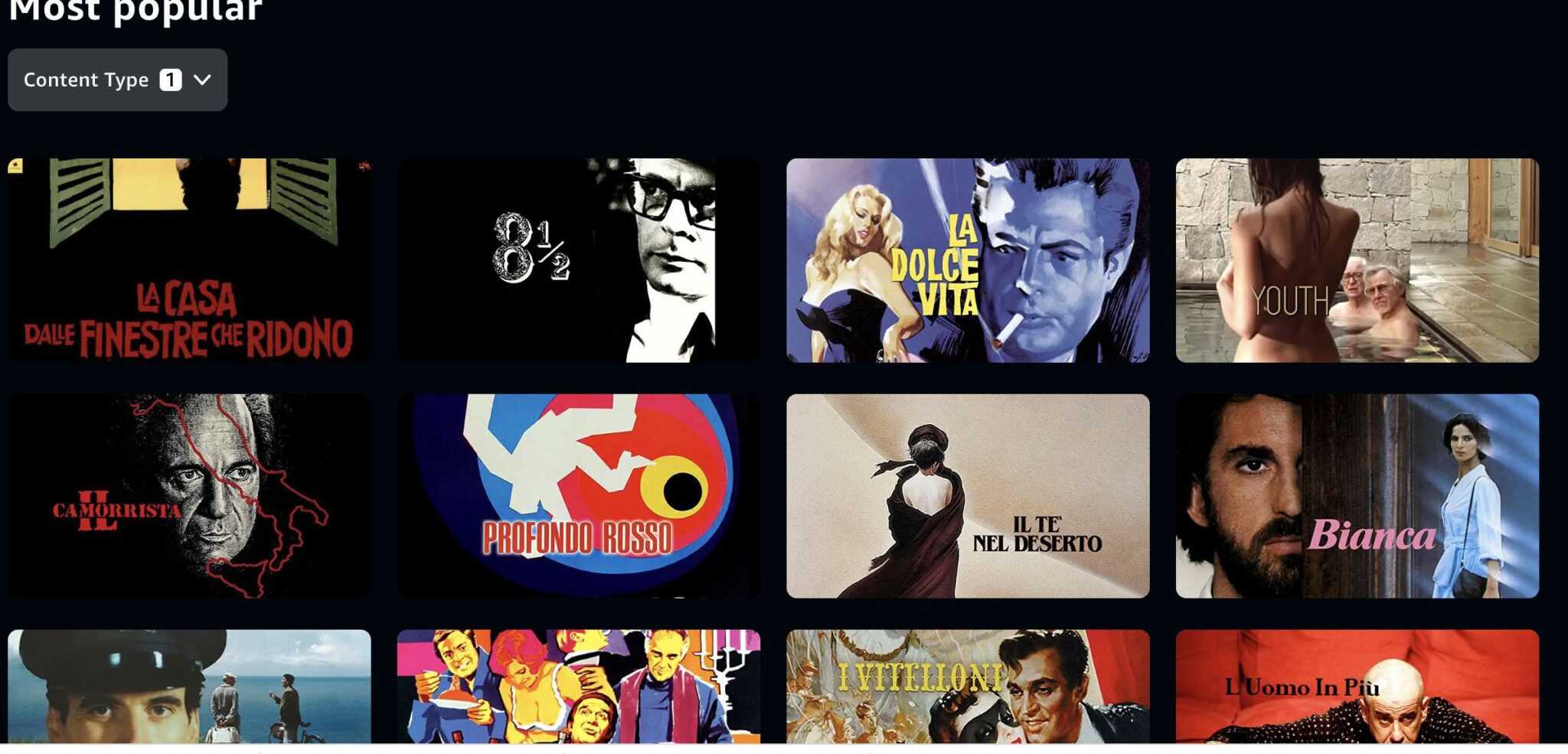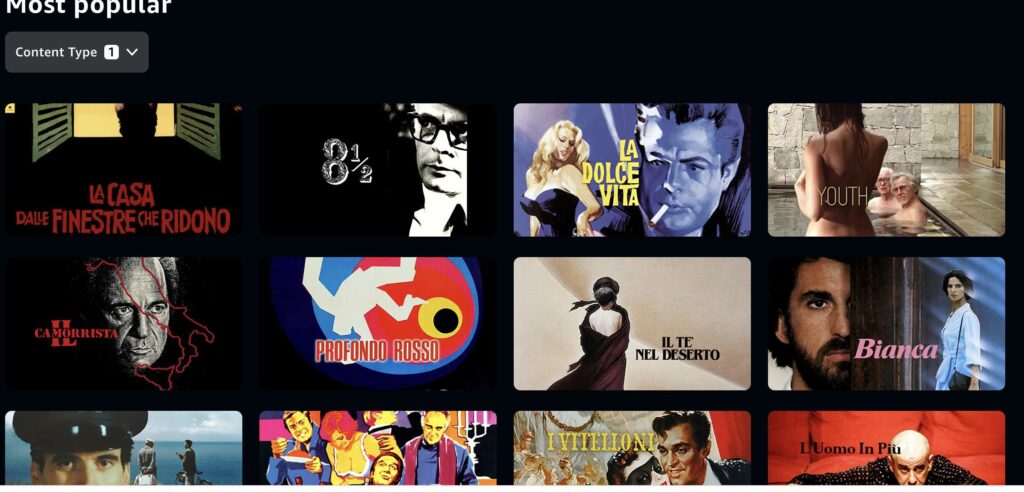 HULU
Hulu: Hulu also has a few Italian movies and TV shows. It appears that Hulu does not require a VPN, but unfortunately, there is no section specifically for Italian content, so you will have to search for the title. Even though the TV series is in Italian and set in Italy, all the descriptions are in English..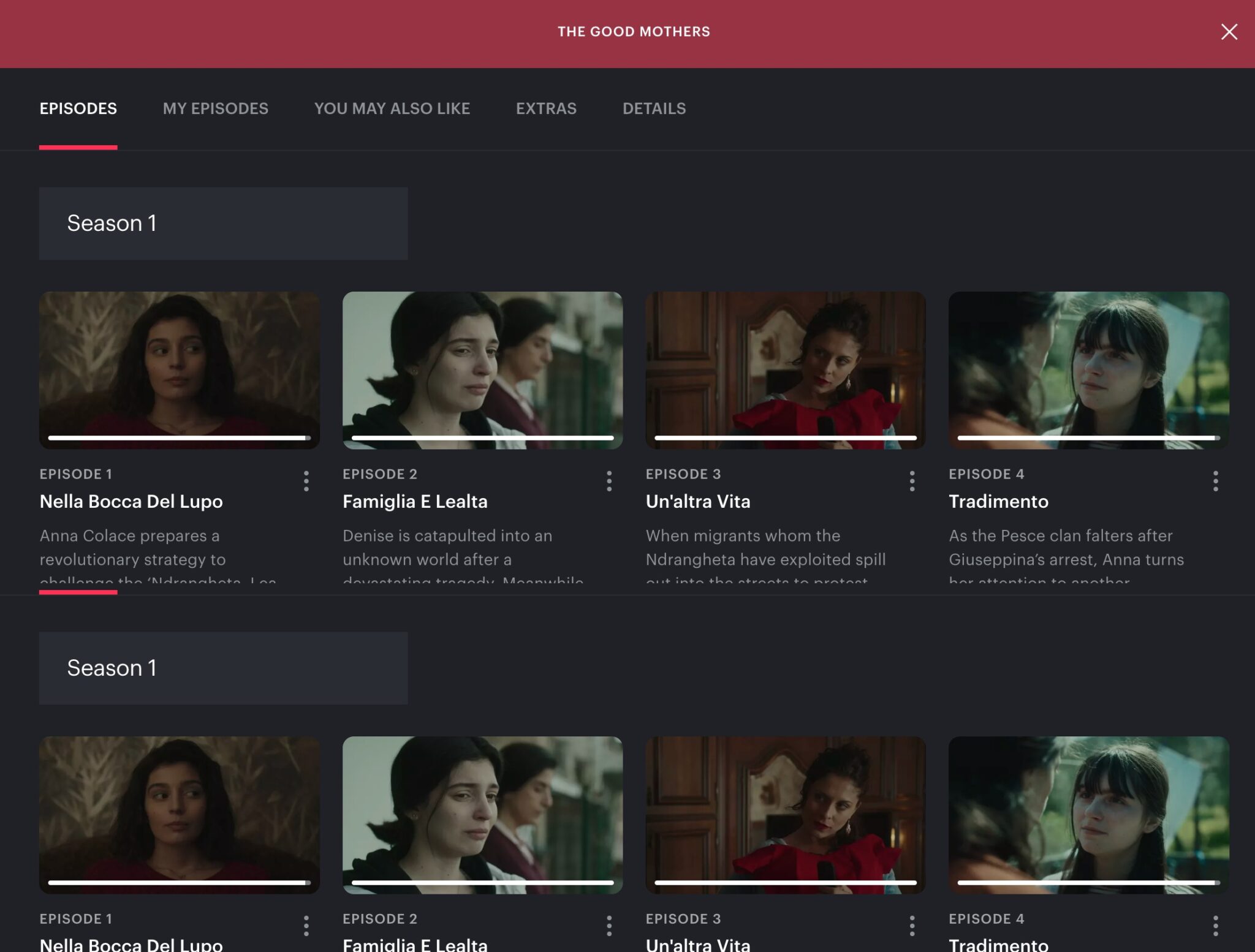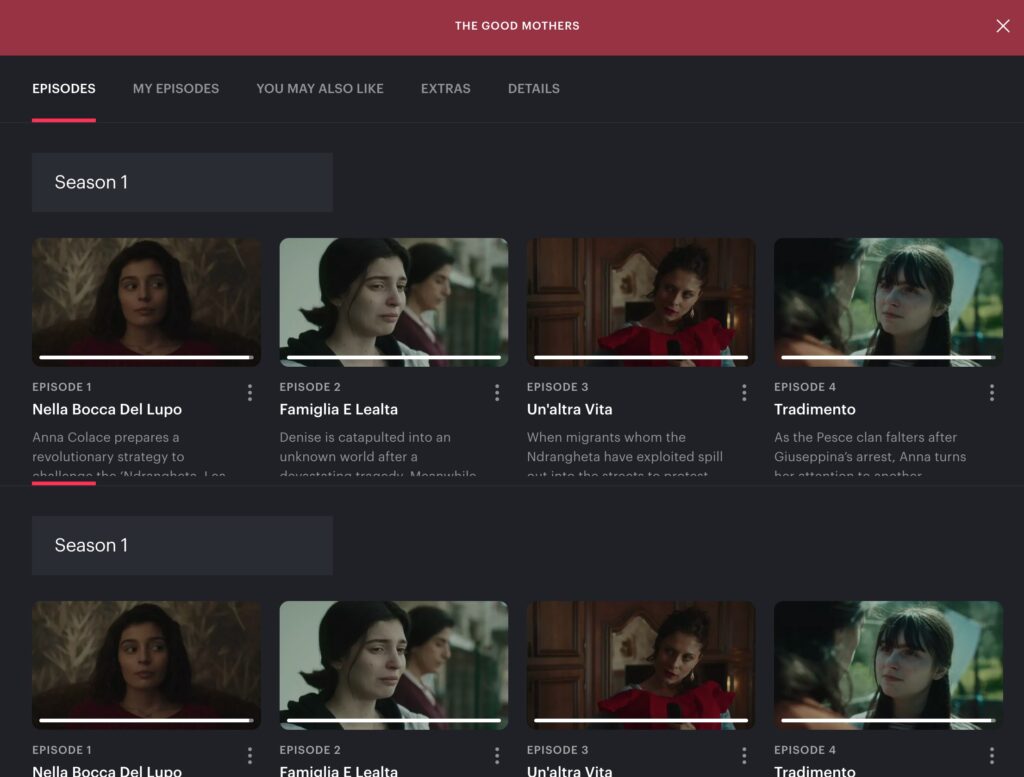 YOUTUBE
YouTube also has many Italian movies, comedies, and entire movies. Some movies are free but have very low resolution, while others can be purchased. For example, Uccio De Santis / MUDU offers Italian comedy sketches, and you can also follow political sketches in Italian with Crozza.
DVD / Blueray / 4K
If you have old DVDs you can also watch Italian DVDs in the US