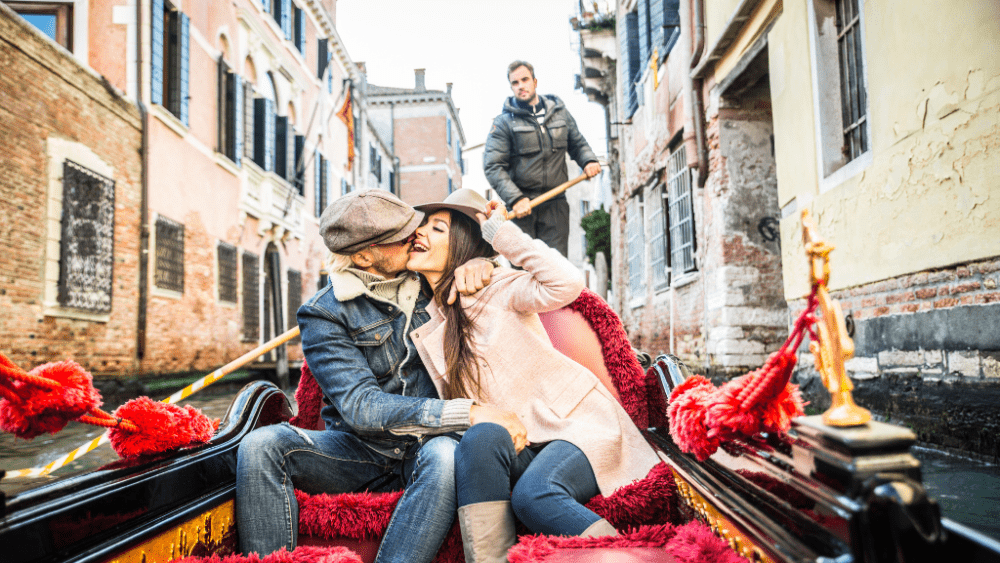 Venice is the city of bridges and love. No wonder it is a popular destination wedding location! Since this unique city is the dream for many people, it is also one of the best honeymoon destinations. If among your couple goals you have a romantic gondola tour or on your bucket list you have candlelit dinner on the Grand Canal, this article might help you organize your honeymoon in Venice. You can also find many of the most famous Italian landmarks in Venice, which is great for couples who love to explore.
Venice hotels for your honeymoon
Where to stay in Venice for a honeymoon? You can choose between romantic views from a luxury hotel in a historic Venetian palace, or a terrace overlooking the grand canal, or even a cozy boutique hotel with Venetian-style furniture. Al Ponte Antico, Cipriani, Gritti Palace, are only some of the best Venice hotels to spend your honeymoon. Depending on your tastes there is a wide choice among hotels and B&B.
Places to visit in Venice for honeymoon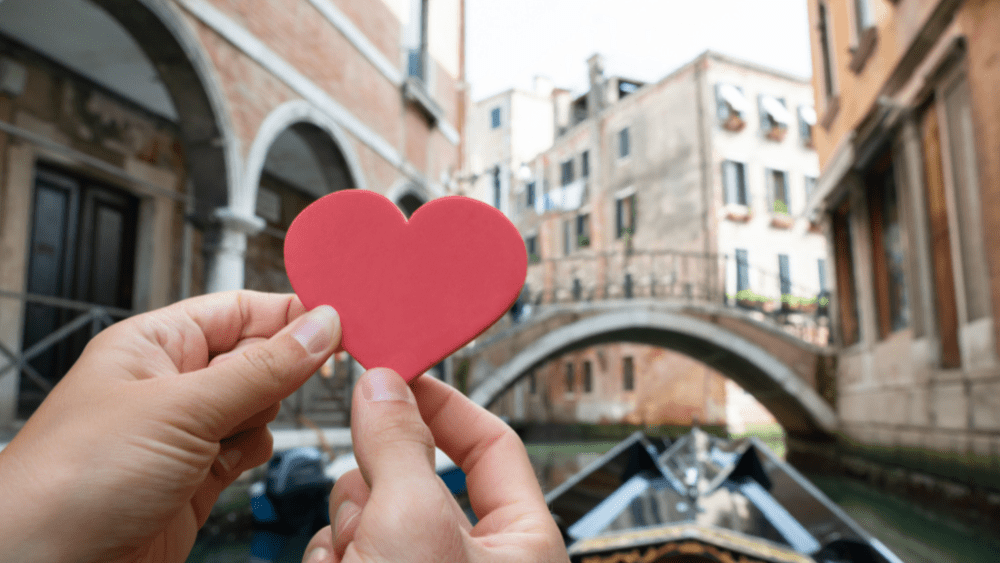 Things to see in Venice
Is Venice worth visiting for a honeymoon? The short answer is, definitely! Depending on how many days you will spend in Venice, you will decide which are the things that you absolutely want to see. In this article, we have collected some suggestions.
Sant Mark's square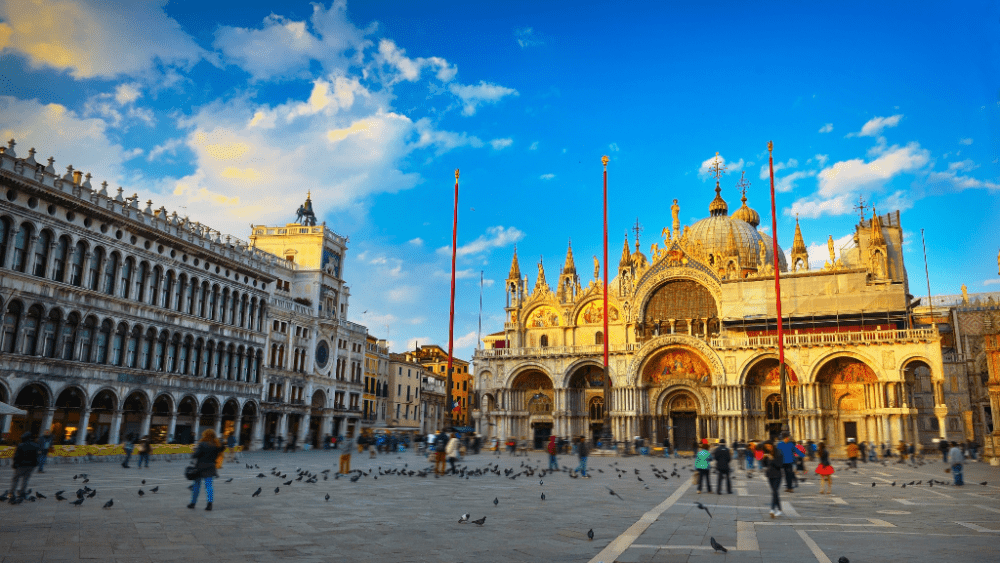 This is the most touristic place in the city, however, it is a must-see because its beauty will leave you speechless. The square is the real heart of the city. You can treat yourself and drink a coffee at Cafè Florian. Enjoy the Doge's Palace, a museum unlike any other in the world. View exhibits of Medieval, Renaissance, and Venetian art. Gaze in wonder at the sculptures, archways, and massive staircases.
Bridges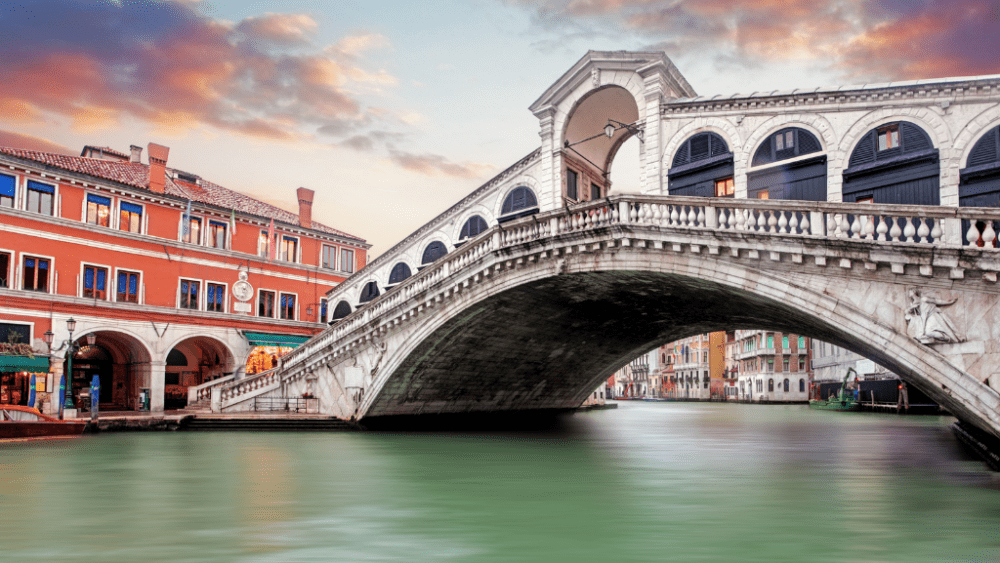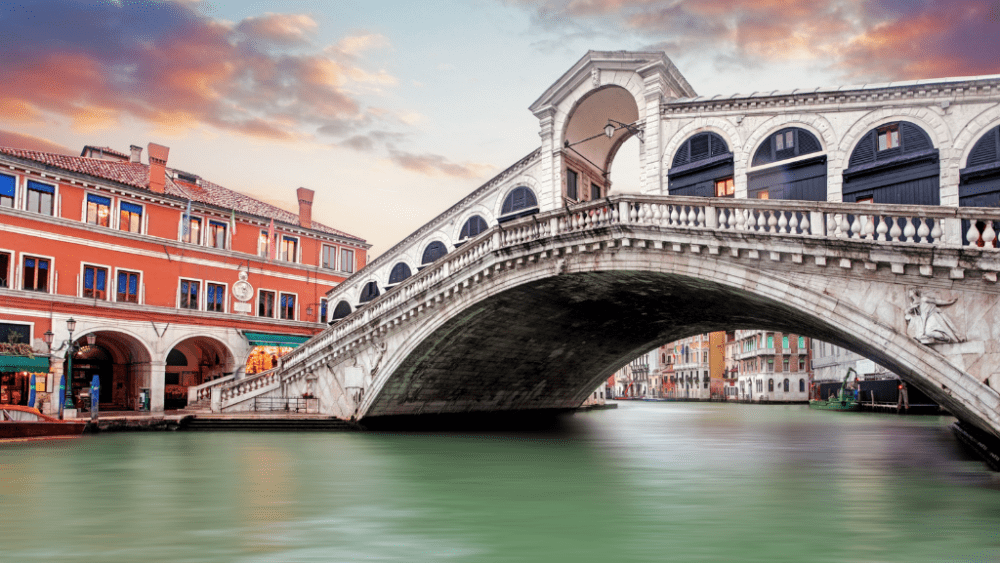 Venice has over 400 bridges. Make sure to see the Bridge of Sighs. Learn the history of the bridge, whose name comes from the sighs of condemned prisoners as they were led to the executioner. The bridge is unique because is the only covered bridge in the city. The Bridge of Sighs is part of the guided Itinerari Segreti (Secret Itineraries) of Doge's Palace. Remember to book the tour in advance. Other important bridges are Rialto, Scalzi, Accademia bridge, all of them cross the grand canal. Make sure you cross all of them and enjoy the priceless view that can be enjoyed from the top of each of them.
Jewish ghetto Venice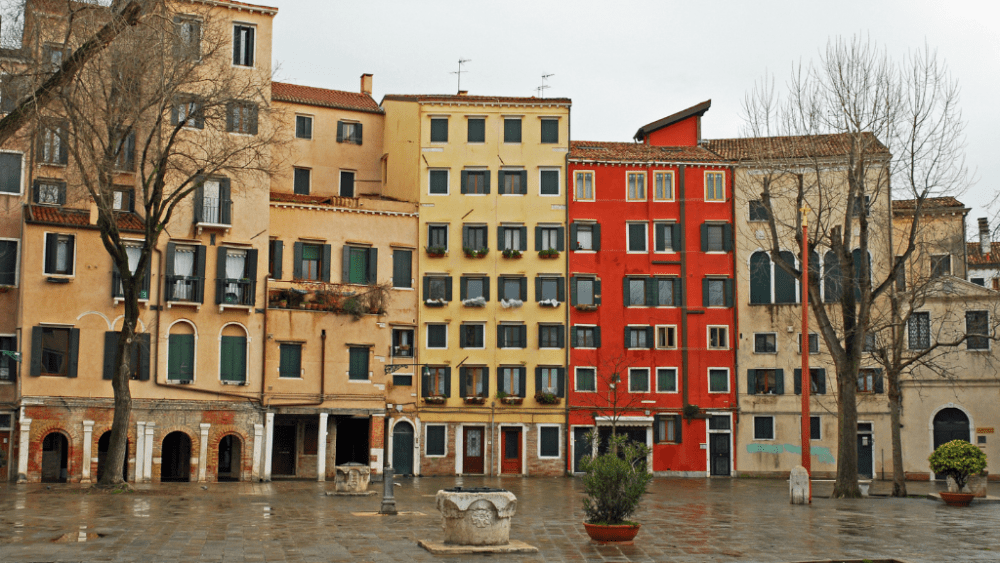 Wander around the ghetto hand in hand with your lover and let the beauty of Venice and its unique atmosphere conquer you at every step.
Things to do in Venice
There some ideas about things to do in Venice.
Venice by night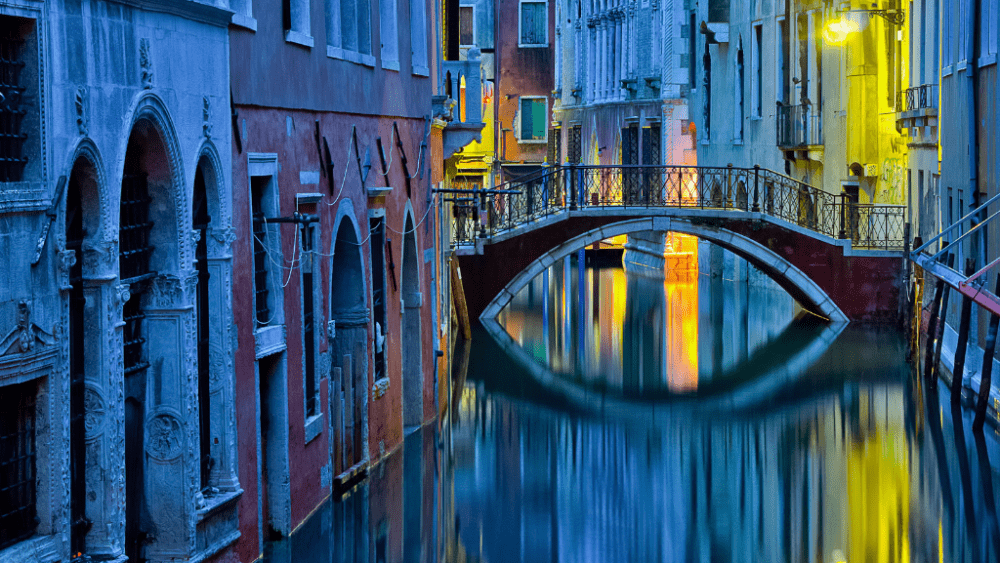 One of the most romantic experiences you can have is walking with your lover among Venice canals and calli (narrow streets) at night. The lights of the houses reflect con water, and there are usually no tourists around. Get lost in the maze of little streets and find yourself in a fairy world surrounded by the unique Venice architecture.
Have a romantic dinner
Throughout Venice, there are many fine restaurants. Enjoy sea bass, salads, cheese and tomatoes, scampi, lobster, swordfish, pizza, and pasta. All food in Venice is delicious and incredibly tasty. For your dream dinner, we suggest the "Antica Trattoria Poste Vece". The venue dates back to 1500, moreover, it housed the post office of the Serenissima. This place evokes the past through the warmth of its rooms and the style of an ancient era. For fine dining, Terrazza Danieli has probably the most evocative views of Venice. Anyway, you will find a wide choice of restaurants to try Venetian cuisine, Italian food, and also intervention options.
Venice tour on a gondola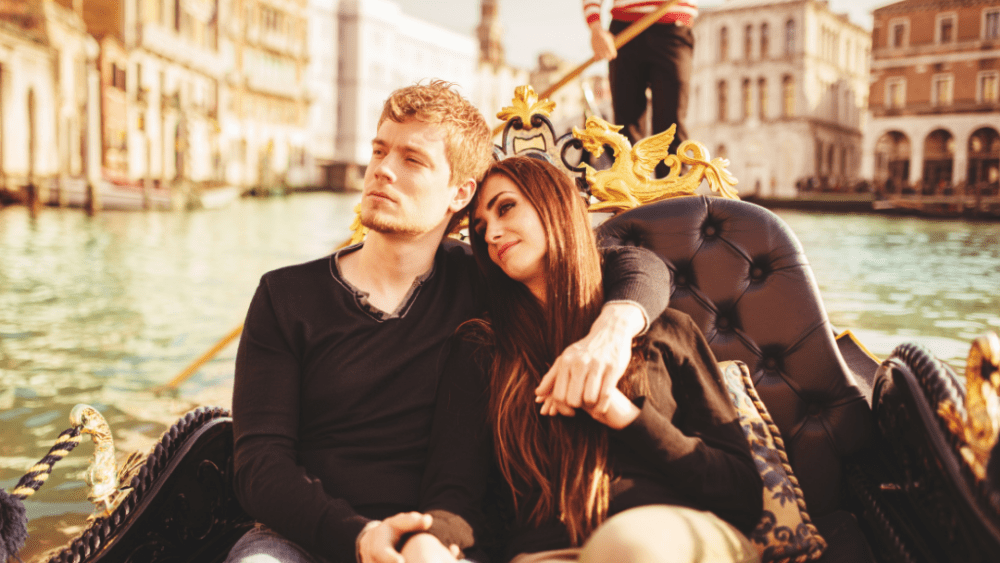 Need more honeymoon in Venice ideas? The gondola tour with your loved one is a must-do! Nothing is more romantic than a calm gondola ride to enjoy the secret glimpses of Venice. Some hidden gems could not be seen otherwise. The gondola will allow you to appreciate the city from a different angle. You will be rocked by the sea while the gondolier will sing for you and show you the wonders of the city.
Murano island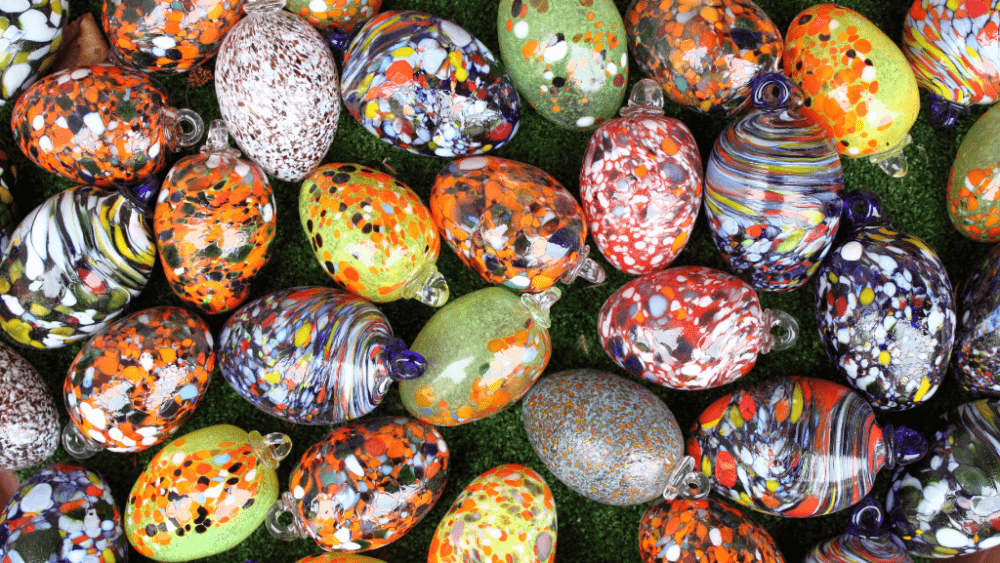 You can take a nice one-day trip from Venice to visit the most famous islands in the Venetian lagoon: Murano and Burano. To reach them you will have to take a Vaporetto, which will stop in Murano first. Take a tour of Murano and its glass-making factories. During a visit to the factory, you will learn how the famous Murano glass is made. When the tour is over, you will be led to a showroom where you will find a wide variety of glasswork for sale. A piece of this impressive glass makes a great honeymoon souvenir to take home.
Burano Island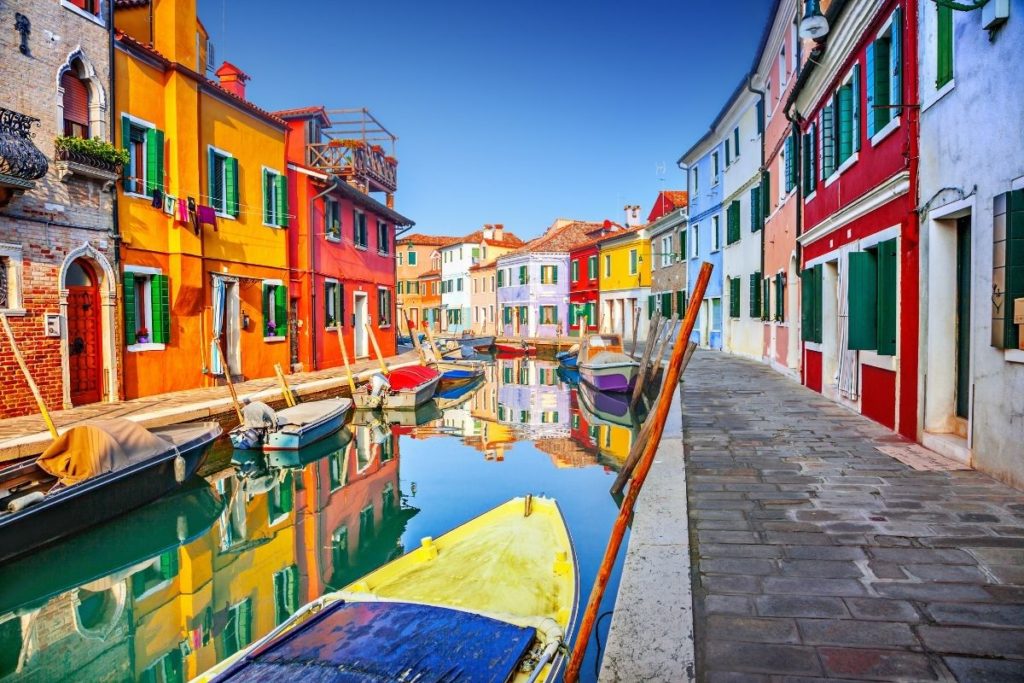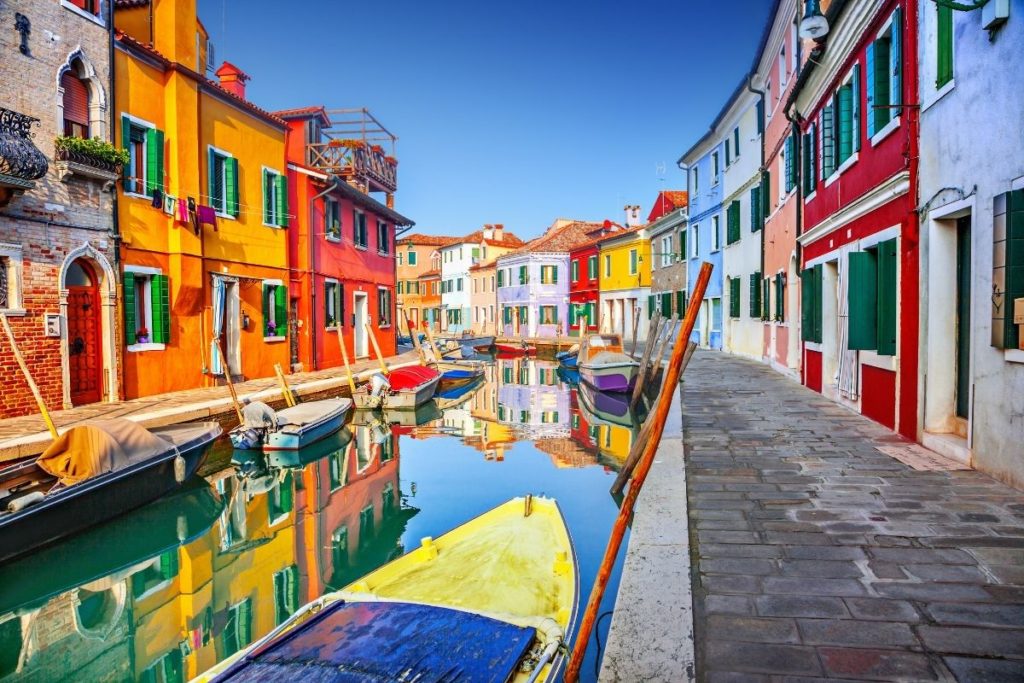 After the first stop in Murano, your next destination is from Venice to Burano Island. Among the places to visit in Venice for a honeymoon, Burano is for sure the most instagrammable spot. The little picturesque island is full of little colorful houses. They can be the perfect frame for your honeymoon pictures.
Lido Island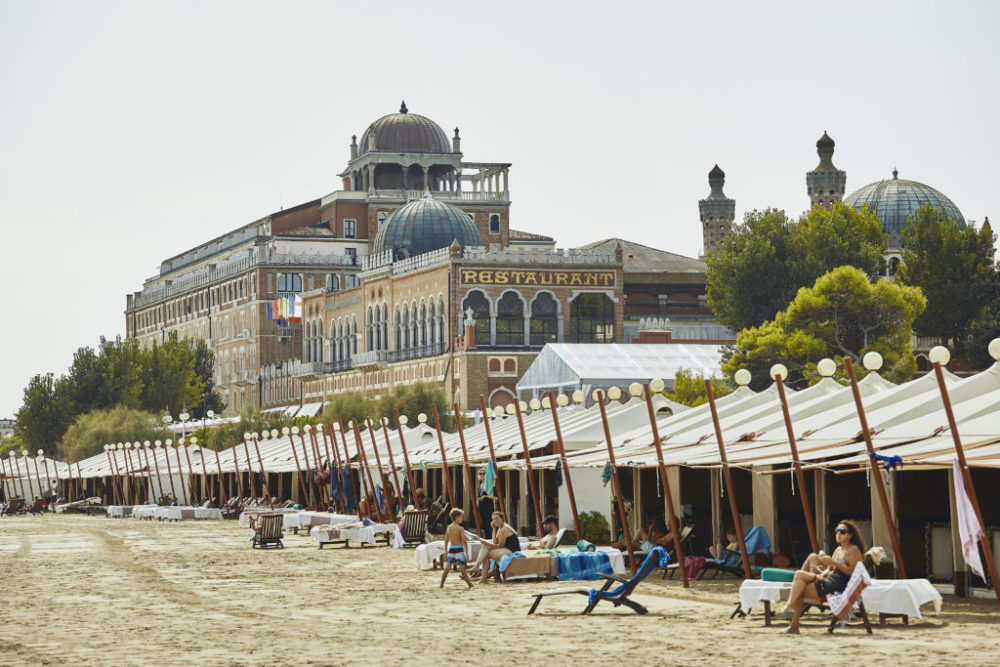 Remember to set one day aside for relaxation. All the hustle and bustle can be tiring and the Lido, Venice's idea of a beach resort, is just the place to spend the day. If you like the seaside and want to go back home with nice tanned skin then you can spend a day at Lido's beach.
Day trip from Venice to Verona
Have you ever wished to see the balcony where Juliet stood and uttered her famous words, Romeo, Romeo, wherefore art thou, Romeo? Well, hop on the train for a one-hour trip to Verona. While you are there, be sure to explore the city, which can be as romantic as Venice.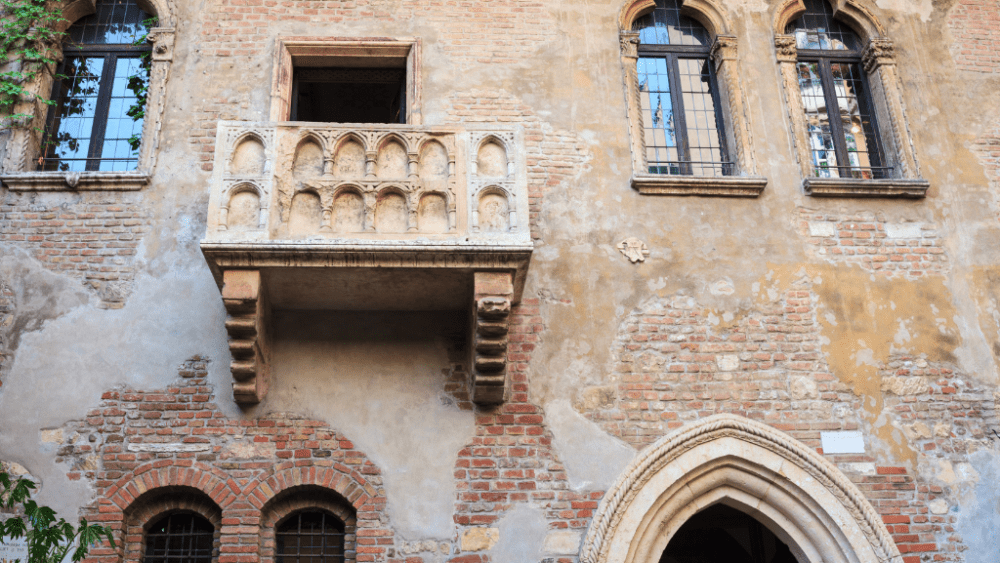 ---
Wherever you choose to explore in Venice, you will have a wonderful time with your new spouse. Venice is a city for lovers and you definitely will make your honeymoon unforgettable!