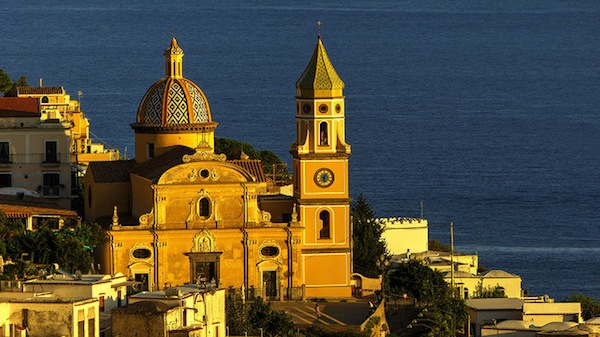 Italy is known to be one of the most romantic places on earth. Whether it is the enchanting city of Venice or the beautiful beaches of the Amalfi Coast, there are plenty of things that attract honeymooners to Italy. For decades now couples have been travelling to Italy for a unique holiday after tying the knot, because it has something for every kind of traveler.
The country's main city centers like Rome, Venice, Milan and Florence are rich in history, culture, art and architecture. Further South, luxurious islands and gorgeous beaches are perfect for a relaxing holiday, while the snow capped mountains in the north are famous for their world class ski resorts.
Art and Culture Honeymoons
Juliet's balcony, the Bridge of Sighs, the Colosseum: there is nothing more romantic than enjoying the ruins of century old buildings or viewing some of the world's most amazing art with your loved one. Italy is rich in art and culture and is known for its unique architectural heritage.
Those who are interested in planning a honeymoon that allows them to visit famous monuments and museums should head to Italy's art and history cities.
For this kind of trip, Rome is the best place to start. Along with an abundance of Roman ruins and architecture, the city also has a wealth of modern and classical art galleries and buildings. Just walking along  in Rome hand-in-hand is a unique experience,  Around one corner you will spy a giant Egyptian obelisk; stumble into another piazza and you will come face to face with Agrippa's Pantheon. Climb the Spanish Steps, throw a coin in the Trevi Fountain, and make sure to visit the glorious Vatican. Rome is also known for its great restaurants, nightlife, shopping, and hip neighbourhoods like Trastevere, which you can reach by crossing the Tiber to the north of the city.
After getting your fill of Rome, you may want to move on to Venice with its gondolas, grand palazzi, and the glorious Piazza San Marco. Or Milan, an economic and cultural hub where great architecture is married to great shopping. Then there is always the dazzling city of Florence, the birthplace of so many talented and famous individuals. Visit the Duomo, the Uffizi Gallery, and take a walk on the Ponte Vecchio. Before you leave make sure you stop at the Piazzale Michelangelo, where the best view of Florence from above is to be had and many romantic restaurants are also located.
A honeymoon filled with art and culture will not only provide an unforgettable romantic experience, but a life-changing educational one as well.
Culinary Honeymoons
Italians are serious about food. So if you are the type of couple who enjoys the good things in life – including great food and wine, a culinary honeymoon in Italy would be like paradise on Earth. Every region and town in Italy has its own specialities and styles of cooking to discover and savor.
Couples looking for a culinary-based honeymoon should plan to visit a few different locations to sample their unique fare.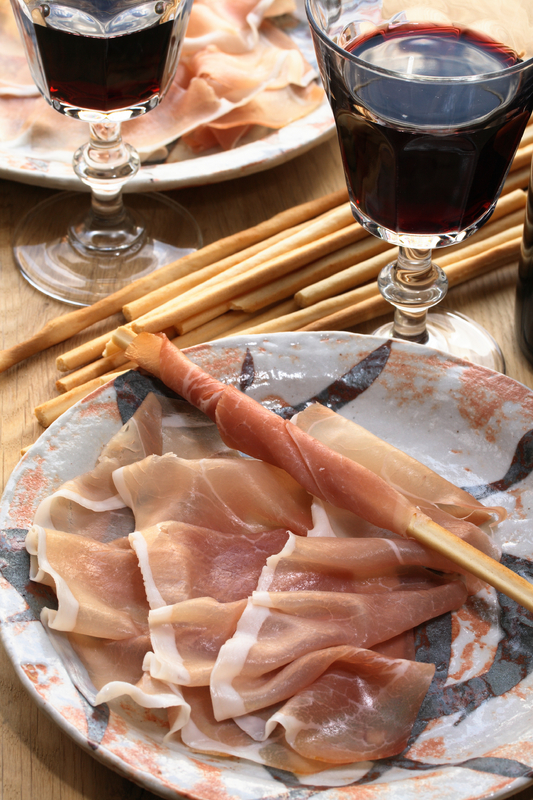 Along with eating and drinking, tours of olive groves and vineyards will add a romantic touch to any honeymoon. Wine tours are also widely available in areas like Tuscany, Piedmont and Umbria. Also, many Italian towns offer cooking classes, a wonderful way to bond with your partner.
While sampling Italy's cuisine don't forget dessert!  Italy makes some of the world's most delicious cakes, traditional pastries and sweets. And just remember, one of the great things about a culinary adventure is trying new things and discovering new loves – when it comes to food and drink, at least!
 Spa Honeymoons
Those who are looking for total relaxation and wellness on their honeymoon should plan for a spa vacation. A spa honeymoon usually involves staying at an upscale spa resort and trying out various spa treatments like wraps and facials. Couples can also opt for outdoor massages to enjoy the natural beauty of Italy along with some relaxation.
Italy is an ideal place to plan a spa vacation, because the country has many natural pools and outdoor thermal springs to visit. The Terme di Saturnia are located in Tuscany and is noted for its thermal pools, which are rich in carbon dioxide and hydrogren sulfate, elements known to increase blood circulation and have a relaxing effect on the body.
Another great place to visit is the Fonteverde Spa Resort in the town of San Casciano dei Bagni.  This resort also features natural thermal pools, as well as relaxing gardens and treatments.
Beach Honeymoons
For those who crave sand and sun on their honeymoon, the Carribean isn't the only option. Italy has several perfect spots to enjoy a perfect beach vacation. Couples can choose between the Amalfi Coast, Sicily, Sardinia, and various other Southern regions like Calabria for their romantic beach getaway.
No matter what kind of honeymoon you crave Italy has a place for you!  Just decide on what you want to do most, book your ticket, pack your bags, and off you go on a trip that you will surely still be talking about on your golden anniversary.
See also: Honeymoon destinations in Italy