Italy is a popular place for honeymooners who favor all different types of vacations. Planning to celebrate your wedded bliss in Italy? Here are some great acitivities to see and do while on your Italian honeymoon.
Ponte dei Sospiri (The Bridge of Sighs), Venice
Once upon a time, this was the bridge that inmates had to cross to go to prison, sighing while catching one last glimpse of the outside world before being locked away. Today, the Bridge of Sighs has turned into a romantic spot where lovers kiss – and, yes, sigh – while visiting one of the most romantic places in the world, Venezia.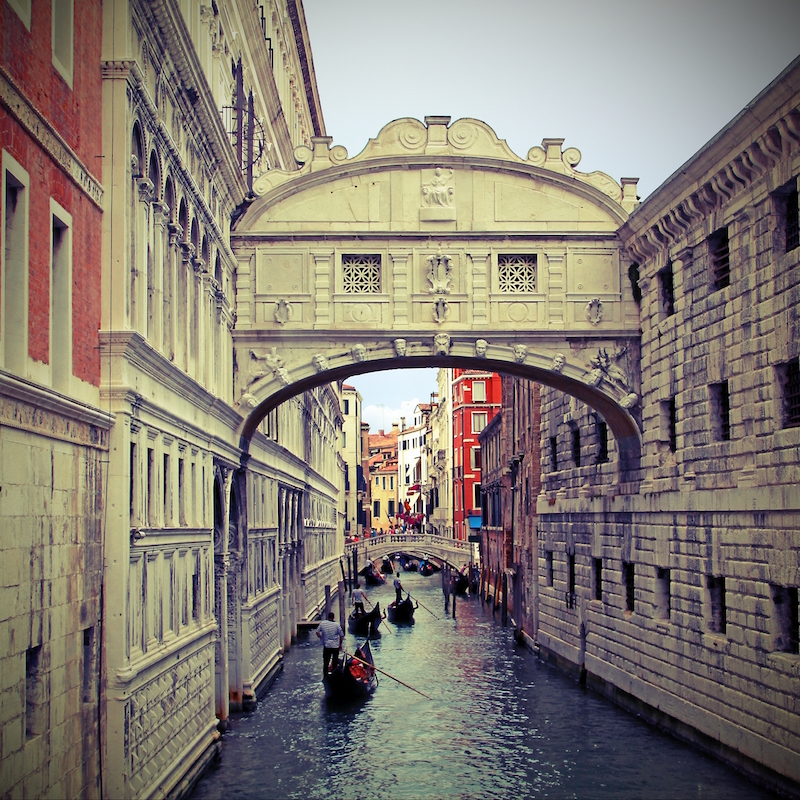 A Granita in Taormina
Taormina, in Sicily, is located on top of a cliff facing one of the most astonishing views of the Mediterranean. The large terrace has cafés and tables, a perfect location to enjoy a relaxed, unforgettable moment with your spouse. Savor the moment while eating the best granita in the world.
Piazzale Michelangelo, Florence
Just outside of Florence, this gathering square on top of the hills is the perfect place to link hands and gaze down on the gorgeous city below. If you like pictures, this is also the perfect place to snap a few and it's a gorgeous post to enjoy a sunset. There are also many romantic restaurants nearby, where a couple can enjoy lunch or dinner.
A Bike Ride on Lucca's Walls
Lucca is a beautiful medieval town; visiting it is like taking a step into the past. The city's walls are actually a monument in and of themselves, and even better, they are wide enough to walk or bike on.  Biking along these walls is a wonderful day activity, a perfectly romantic manner to spend some time in the fresh air together.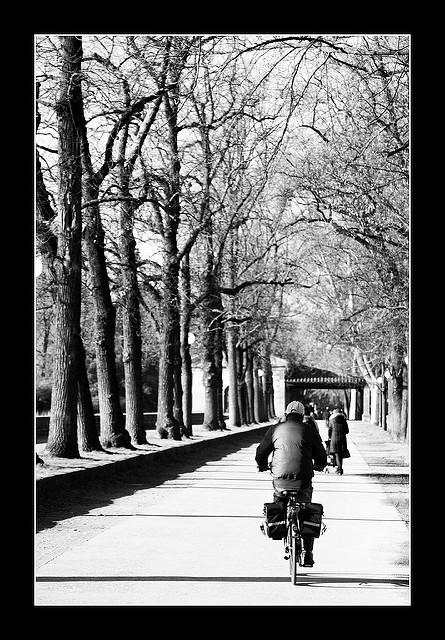 The Italian Lakes
Italy is a country of many gorgeous lakes and three of the most famous – Como, Maggiore and Garda – are absolutely perfect for a romantic escape. If you visit Lake Como, be sure to see the extraordinary Bellagio (Vegas can't compare). If you're lucky, you may get to meet George Clooney and his wife, who own property in the village. Maggiore is famous for its small islands, which offer a very unique combination of art and nature, and if you choose Garda you will enjoy driving along its gorgeous coastline. Two perfect places for a honeymoon? Limone sul Garda and Sirmione, both of which are probably as magical as Bellagio.
A Walk on the Abruzzi Mountains
Not all honeymooners are looking for fancy hotels and luxurious tropical places, or even art and prestigious sites. For those interested in communing with nature as well as with one another, Abruzzi offers a selection of mountains and paths in the woods that are well worth visiting. Walking together here will be a great way to start your marriage immersed in simplicity and beauty.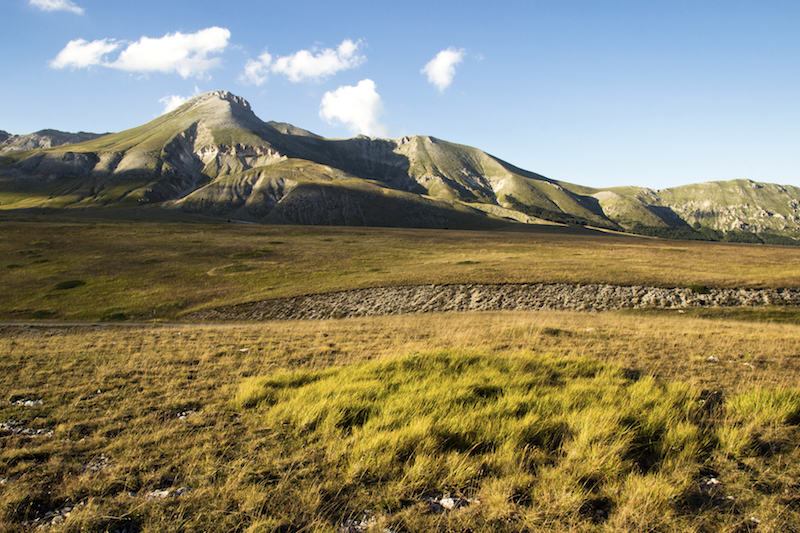 A Coffee in Capri
Famous for its luxury and glamour, the island's Piazzetta is a place to see and be seen. Spending your days in Capri is a wonderful way to pass your first days together as husband and wife. Maybe you'd like to take a tour of the famous Grotta Azzurra as well and, while you're at it, taste some of Napoli's famous pizza, take boats to neighboring islands like Ischia, or take a drive along the Amalfi Coast. A sight you definitely won't forget quickly.
Panelle and Octopus at Mondello, Sicily
Palermo is a beautiful city, where many cultures mix in an extraordinary combination. Here, you'll find a place called Mondello, where open air markets sell fresh food ready to be eaten on the spot. We advise trying the pannelle, a typical dish from Palermo, and also the octopus with the famous Sicilian lemon on the side.
Shopping in Milan
Well, honeymoons are about romanticism, but many enjoy shopping and perhaps taking the opportunity to buy a special gift to celebrate the moment. Via della Spiga and Via Montenapoleone are a shopper's heaven. If your timing is right, you may even snag a seat at La Scala to experience some of the most amazing opera you'll ever see in your life.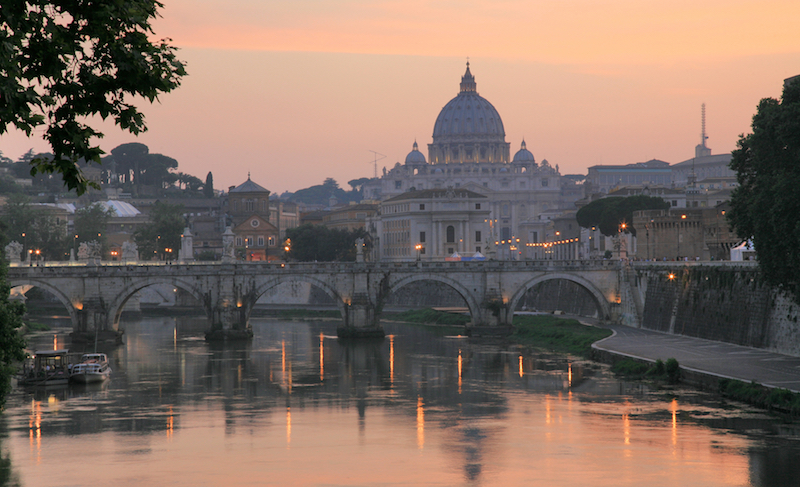 A Kiss at Night in the Heart of Rome
Last but not least is the Eternal City, where one can almost feel the heartbeat of the city in the hours after dusk. This is a city that connects past to future, where Western civilization blossomed and grew. Besides the sheer historical significance of every nook and cranny, Rome offers an atmosphere like no other. Stroll along the boulevards, take photos on the Spanish Steps, eat good food and drink good wine, then celebrate with a kiss hoping that your marriage will last as long as this city has.
For more inspiration and details, check out some of the best blogs about Italy.