Nearby my house in Rockville, Maryland, we have a quite good Italian restaurant, "Il Pizzico".  The restaurant is well known in this area and, according to Yelp, it is the "best restaurant in Rockville".   Many American or Italian-American refer to the style of food at "Il Pizzico" as Northern Italian.   I was there last week and, speaking with the cook,  I found out that he is from Modica, Sicily which is in the deep south of Italy.  Why then is the food at Pizzico referred as northern Italian when is actually from the South of Italy? The food and the way of cooking evolved / changed in Italy  while the Italian American food is stack to a 100 year old way of cooking. Just think how much food changed in America in the last hundred years.
In the US,  Italian food arrived over 100 years ago and Italian-American food remain basically the same exept for a few twist to please American palates . During this time (particularly in the early years of immigration from Italy), Italian hospitality businesses tried to "adjust" the food to American taste in order to become more popular. Many Italian American small-town businesses still believe that, unless they adjust traditional recipes to please the American palate, they will go out of business. Moreover, even when businesses have been running for decades, current owners are just children and grandchildren of Italian immigrants or in recent years Latinos, who have had very little contact with real Italian food.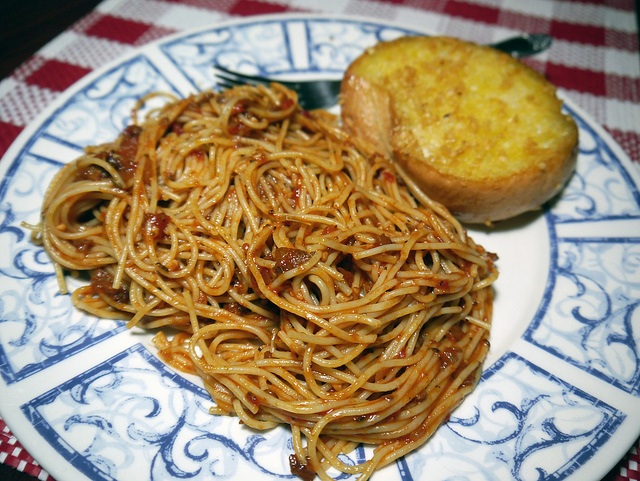 Unfortunately for me, Italian-American cuisine is what I like the least: overcooked pasta with some sort of sauce and always heavy with garlic powder on top. Sometimes, the red sauce even has a menacing purple color. After that, you can have a salad with "Italian dressing" and who knows what is in there… I can smell old style Italian-American cuisine from across the road, because of the heavy use of the powdered garlic they place everywhere. Let's see what appetizers and other dishes you should know about when it comes to Italian-American cuisine.
I go to Italy 5 times a year and I managed to keep in touch with modern Italian cooking style and tastes, so I still know well what real Italian food is, in spite of many years of life in the US. Also for this reason, during my many years in America I developed a method to figure out how to distinguish a true Italian from an Italian-American restaurant. Let us begin with…
Italian-American menu:
I realized I can  spot an Italian-American restaurants from the menu. The more items in the list below are in the menu, the less the restaurant is authentic Italian. Steer clear from any of the following:
Appetizers
Garlic Bread
Cheese Garlic Bread
Fried Mozzarella sticks
Pasta
Spaghetti with "Italian style meatballs"
Spaghetti with Marinara sauce
Pasta Alfredo – and if you want something more interesting, you can check the seafood Alfredo!
Linguini, Fettuccini  (  In Italian the real spelling is Linguine / Fettuccine so if you read the name with an i at the end instead of an i most probably there are no Italian running the restaurant ).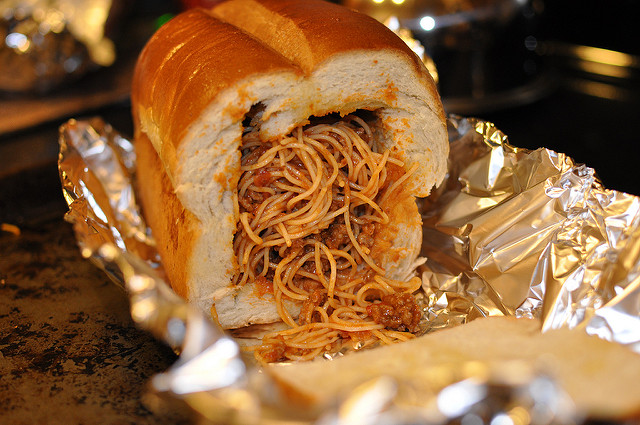 Main Courses
Chicken / Veal piccata
Chicken / Veal Marsala
Eggplant parmesan
Meatball parmesan
….The adjective "Tuscan" (if you find Tuscan in the menu what they serve is most probably not Tuscan at all)
Cheeses
Dessert
In this type of restaurants, bread is often served with powdered garlic on top and butter on the side. Pasta is served in the same dish as chicken, fish or any other main course. Oh, and if you're looking for recipes with garlic, check the vegan garlic butter too!
In main cities, however, new small restaurants runned by Italians are opening and things are improving.
Now that you have an idea of where not to eat, let us see how to recognize an authentic Italian eatery!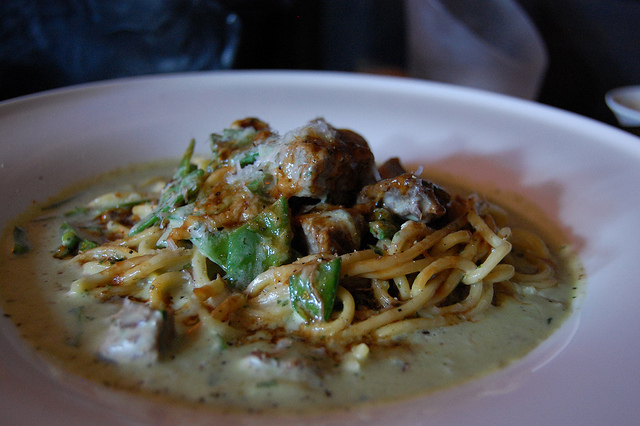 Modern Italian restaurant menu:
A true Italian restaurant should always have, if not all, at least a good chunk of the following in their menu:
Appetizers
Prosciutto e Melone
Insalata Caprese
Salads that include radicchio or rughetta
Some sort of tuna or steak tartar
Something in Balsamic Vinegar
Something in truffle sauce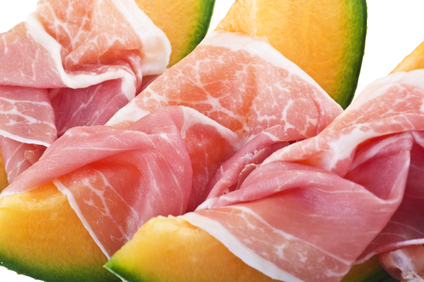 Pasta
Fresh Tagliatelle
Spaghetti alle Vongole (clams)
Spaghetti with seafood
Tortelloni
Gnocchi
Main Courses
Grigliata mista di carne o pesce
Skewers with fish or meat
Grilled meat or chicken with rosemary
Lamb marinated in lemon and rosemary
Steak in truffle sauce
Artichokes
Porcini mushrooms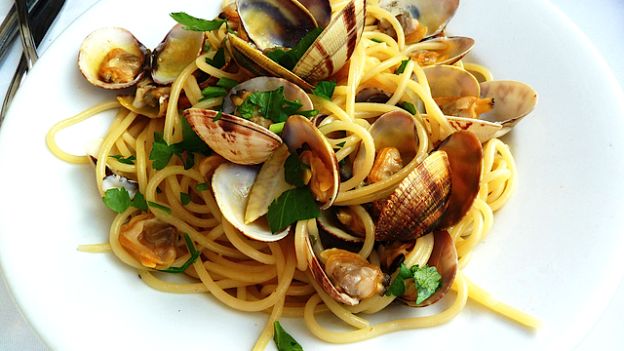 Cheeses
Mozzarella di Bufala Campana
Pecorino Toscano
Desserts / Dolci
Assorted Tuscan cookies served with sweet "dipping" wine
Assorted homemade ice creams and fresh fruit sorbets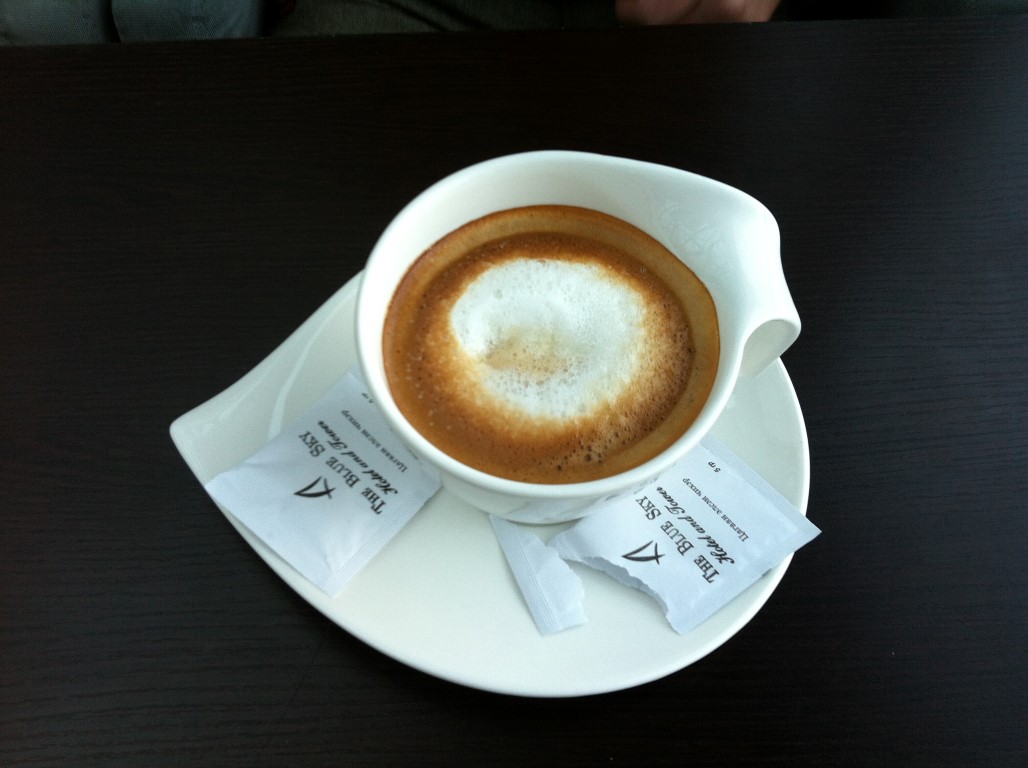 Keep these hints in mind next time you are around town looking for some traditional Italian grub, and you should be able to enjoy a truly authentic Italian experience.
By Paolo Nascimbeni
See Also How To Pick a Real Italian Restaurant when outside Italy