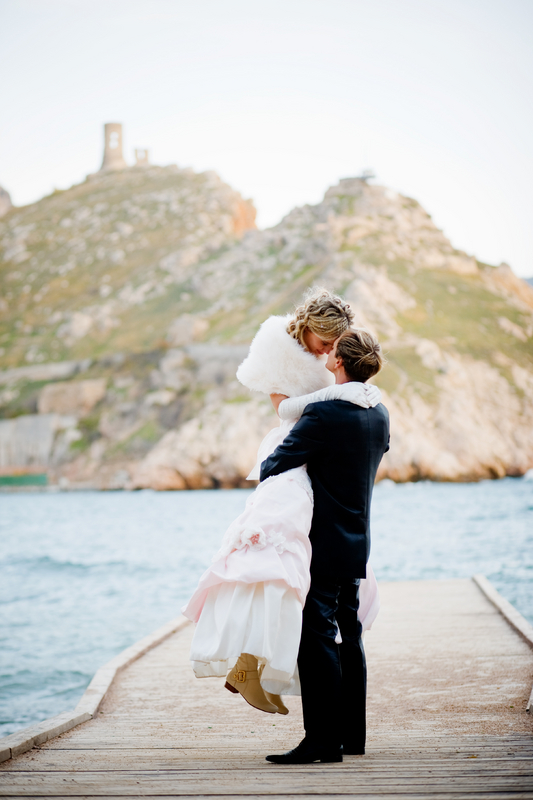 Gorgeous sunsets streaking the sky, painting the rippling water below in a myriad of gorgeous hues. The calming sound of waves lapping at the shore. The feel of soft sand beneath your feet and the sweet smell of salt in the air. There is something eternally romantic about a warm beach, its sparkling waters and improbably beautiful vistas. And the one time in your life that you want romance in spades is the day you say "I do."
Does a beach seem like the perfect place to swap vows? Well, the Carribean need not be your only choice. While Italy has gorgeous cathedrals and castles, the most romantic country in the world also has countless pristine beaches for you to select from. The Amalfi Coast, the islands of Sicily and Sardinia, and the famous Italian Riviera are all picture perfect places to get married.
Whether you want to hold your ceremony on the sand, in a small chapel in a nearby fishing village, or even in an ancient villa overlooking the coast, your beach wedding options in Italy are as limitless as your imagination.
The Amalfi Coast
World famous for its staggering scenic beauty, cliff hugging roads and picturesque towns, the Amalfi Coast boasts one of the most beautiful shorelines in all of Italy. The Coast is also known for its many enchanting beaches, classical ruins and its strong historical and cultural heritage. Often referred to as "Paradise Found" the Coast is an ideal place to get married.
Whether it's your first or second wedding, it can take place in the garden of an ancient palace or villa, a beautifully decorated Town Hall, in a charming chapel or on a beautiful terrace overlooking the sea. Want to know more? These are some of the best places to wed along the Amalfi Coast:
Located in the Bay of Naples, Capri is the most famous of the islands along the Amalfi Coast. World famous for its Blue Grotto the luxury vacation spot has hosted ancient Emperors and modern celebrities. Filled with lush vegetation and surrounded by an intense blue Mediterranean sea you couldn't ask for a more romantic wedding location. Civil weddings are held at the Town Hall, located in the quaint, leafy Piazzetta at the center of town, while religious ceremonies can be held at various churches. Symbolic weddings can be planned at a myriad of other locations, from a grand hotel or the courtyard of a private villa to a grove of lemon trees or a rooftop terrace surrounded by bougainvillea.
Rising out of the sea a short jet-foil ride from Capri, one finds the inimitable seashore town of Sorrento.  Uphill from the water the town center of Sorrento is charming and romantic; dotted with palm trees, little shops and grand hotels. If having a wedding in Sorrento why not consider gifting your guests with bottles of locally made Limoncello or another lemon-based product? A perfect memory of the charming island so famous for its fragrant lemon and orange orchards. The wedding locations in Sorrento are limitless — from a historic church to an elegant old villa in town to plenty of resorts and hotels to choose from.
Of course, one can't forget the town of Amalfi, from which the coastline got its name. The town offers a very romantic and intimate setting for planning a quiet seaside wedding. If a church wedding is more your speed, Amalfi's gorgeous 9th century cathedral boasts a mix of Sicilian and Arabian architecture. The steps leading up to the cathedral are equally picturesque and have featured prominently in the wedding photographs of many couples. Unfortunately, you may not be able to marry with a Catholic wedding in this amazing church, or nowhere else in the area: because of incredible volume of marriage requests coming from non nationals, the diocese has decided not to allow weddings for non Italian citizens for a while. Of course, nobody says you can't get at least your photos taken here!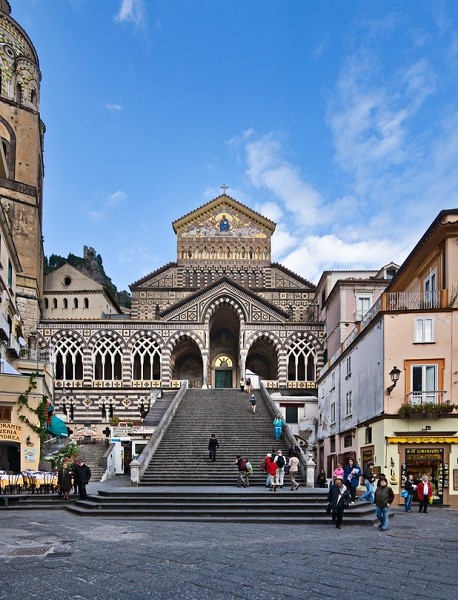 Don't forget Positano, a coastal town popular for weddings due to its stunning location. The medieval town offers unparalleled views of the sea along with a backdrop of lush greenery. For Positano, just as it happened for Amalfi, non-Italians can no longer marry with Catholic rite here, due to demands which had become too high to be met. However, alternatives are many, with a choice of hotels, terrace restaurants and resorts for either ceremony or reception.
The Italian Riviera
The French Riviera may be more famous, but the Italian Riviera definitely equals it in beauty and may even surpass it. The region's clear water, lush greenery and colorful towns provide a perfect backdrop for a seaside wedding and the honeymoon that follows. The landscape of the Italian Riviera is quite magical with several tiny fishing villages and many luxurious resorts dotting the palm-tree lined beaches.
The climate in the region is generally mild, which is an added bonus when planning a wedding–especially an outdoor one. The most popular place in the area for weddings is the romantic town of Portofino. Hanging over a cliff and overlooking the water of the Tigullio Gulf, Portofino boasts many picture perfect wedding locations in a town known for its good wines and cheeses. Filled with brightly colored buildings and charming homes the land in Portofino is lined with herbs, cypresses and palm trees, which lead to nearby fishing villages.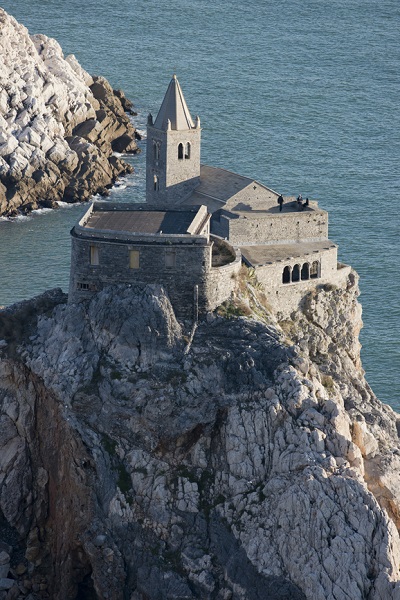 Another option are the fishing villages of the Cinque Terre. These villages are located on cliffs and have gorgeous views of the sea, beautiful beaches and charming village squares.
Don't discount the Riviera di Ponente, though (that closer to France), which is filled with just as beautiful locations: Sanremo, Cervo, Arma di Taggia are only some of the beautiful places you may like to take into account.
Sardinia and Sicily
Both islands offer a host of gorgeous locations where you can hold a wedding. Sardinia's Emerald Cost, or Costa Smeralda, has gorgeous white sand beaches, as well as countless hotels, churches and restaurants to choose from. One great option is the Villa Loreto in Alghero.  
If Sicily is more your speed consider a wedding in the shadow of Etna, on a yacht, or in a small fishing village. There is always the church and Town Hall options, as well as beautifull scented gardens, villas, restaurants, hotels, and private islands. While Taormina remains the most popular wedding destination in Sicily, the towns of Ragusa, Modica and Noto shouldn't be overlooked.
Throughout history beaches have inspired romantics and artists alike and what better setting is there for a wedding? If the beach atmosphere is what you are searching for look no further than Italy, the land of romance, impressive coastlines and sandy beaches.