Portofino is a beautiful village along the Ligurian Riviera, considered by many one of the eight wonders of the world. It's a small town of no more than 500 residents in the middle of a small bay that has become famous all over the world. Portofino is a picturesque fishing village with multicolored houses facing a harbor with crystalline green water. It became famous for its "Dolce Vita"; in fact, many actors, actresses, pop stars, and rich nobles began to frequent it for its sunsets, breathtaking views, and exclusive parties. Learn about Portofino, Italy!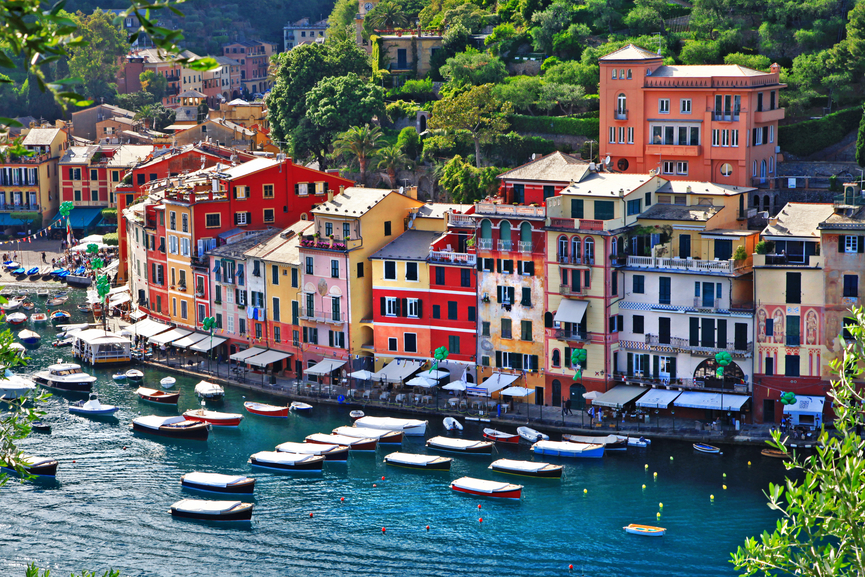 Portofino, Italy
Nowadays people come here to feel good with themselves because it is a beautiful and relaxing place, full of magic. Thanks to a typical Mediterranean climate and to the beauty of its landscapes, Portofino has been a prime tourist destination for decades. Tourists have the possibility to chose from different categories of hotels to stay, and stores of every type to shop.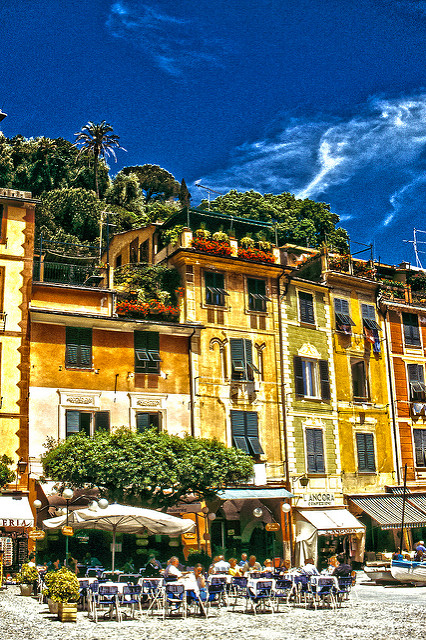 Getting to Portofino
I suggest you to get to Portofino using the narrow scenic road along the coast from Santa Margherita Ligure, you will appreciate the view of the bay! In alternative, you could also get the ferry from Genoa's Old Port.
For trekking lovers, there is the possibility to reach Portofino crossing the mountain through a long path beginning at Camogli/San Fruttuoso and that takes you to the village. The best period to visit this town goes from April to September.
Portofino's Treasures
From via Roma, in Portofino, Italy, you can get to the famous Piazzetta, a little square always full of people, that makes you feel like you are in your living room. All around the square, there are shops, boutiques, restaurants.
On the top of a rock, there is the Chiesa di San Giorgio, rebuilt after the last war. The original was built in 1154. Inside, you will find relics of St. George, brought there by the sailors of the crusades. The abbey of Saint George can be reached by footpath from the Piazzetta. I recommend you to continue the path and reach Portofino's lighthouse: from here the view is breathtaking.
From the Chiesa di San Giorgio, take the path that goes to Castello Brown, a castle surrounded by a Mediterranean garden full of flowers, roses, and pergolas. All around, the landscape is enchanting. The fortress was built during the medieval period as a military structure. Strengthened by Napoleon, it then became the residence of the English consul, Montague Yeats Brown. Today, the castle is the property of the Municipality of Portofino and it is used for exhibitions.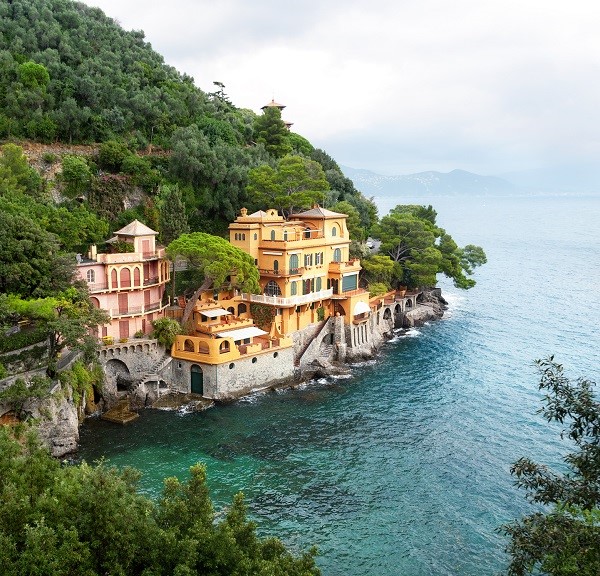 Nearby the village of Portofino, Italy, you will find a little inlet, called Paraggi. A "jewel" with crystalline water and the Castello Bonomi fortress. The beach of Paraggi is also a great place for diving lovers, as the seafloor is rich in corals, and the wreck of a 1917 freighter can be explored. Make sure to check where to stay in Portofino!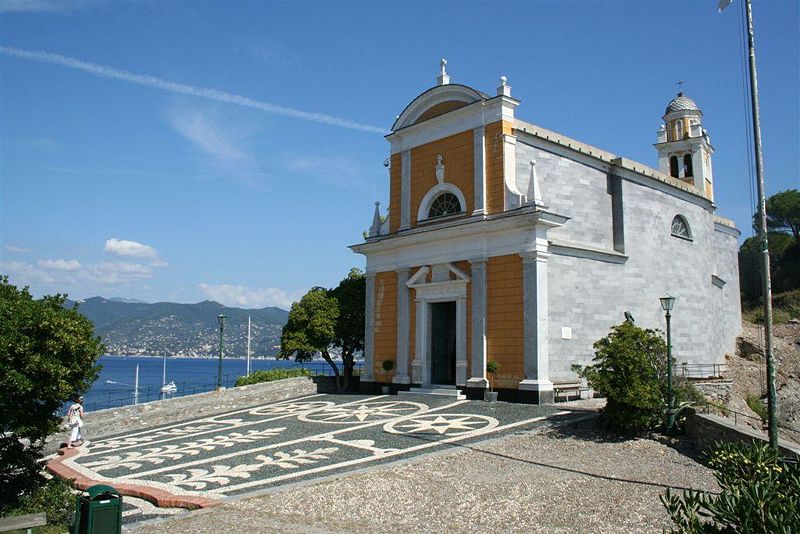 Wine and Food
The elegant restaurants or characteristic trattorias in Portofino, Italy offer dishes that suit every need, choosing from a wide variety of possibilities offered by a cuisine rich in tradition. Each dish can be, of course, accompanied by a delicious glass of local wine. On Portofino's tables, you are very likely to find pansotti (stuffed pasta) with walnut or pesto sauce, vegetable pies, and traditional stuffed vegetables that are combined with light and tasty fish dishes. Local seafood is fished daily in Camogli, Santa Margherita Ligure and Sestri Levante.
By Anna Merulla