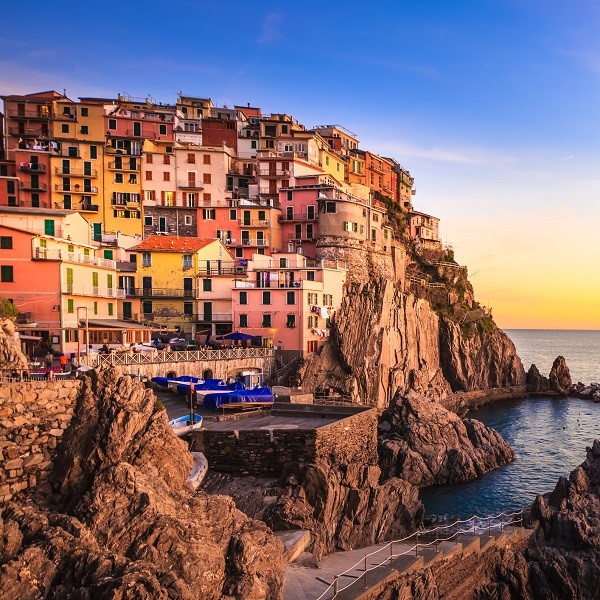 In the Liguria region of Italy, along the rugged coast of the Italian Riviera, one will find the Cinque Terre. The Cinque Terre National Park includes the coastline, the villages of Monterosso al Mare, Vernazza, Corniglia, Manarola and Riomaggiore, as well as the hills that surround them. A popular tourist destination reknowned for its beauty the Cinque Terre has been kept quaint and charming. Visitors can not even reach the area by car. A UNESCO World Heritage site the national park was established to ensure the integrity and ecological balance of the area.
The Cinque Terre National Park is characterized by thousands of miles of dry stone miles that enclose vineyard terraces, small beaches, overhanging coasts, bays, sanctuaries, slopes, panoramic paths, medieval quarters and the rustic dwellings of the locals. Cinque Terre area is one of Italy's foremost tourist attractions not only for its natural beauty, but because of the area's craftsmanship, cuisine, fresh sea food and Ligurian wines.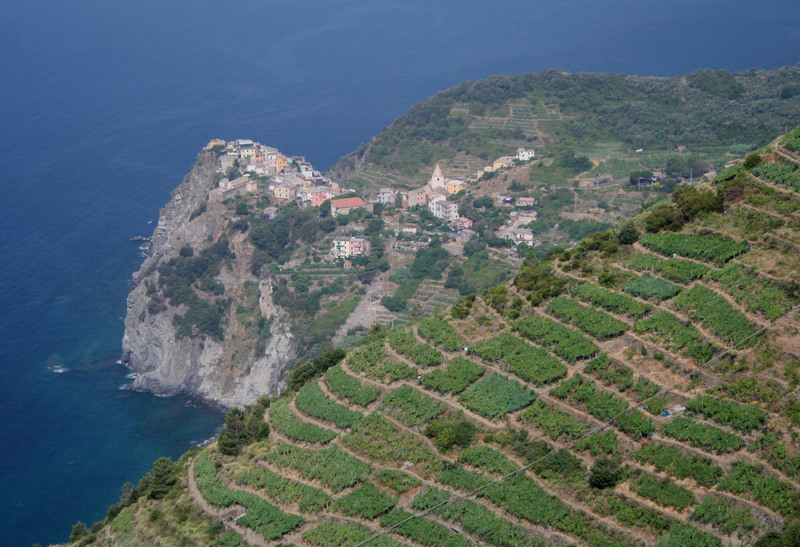 Nature and Environment in Cinque Terre National Park
The National Park of Cinque Terre is an oasis established to preserve nature that is still untouched and uncontaminated. The landscape is dominated by steep rocks, formed in different ages, and the coastline is high and jagged. The sea is mesmerizing and there are plenty of beautiful caves to discover.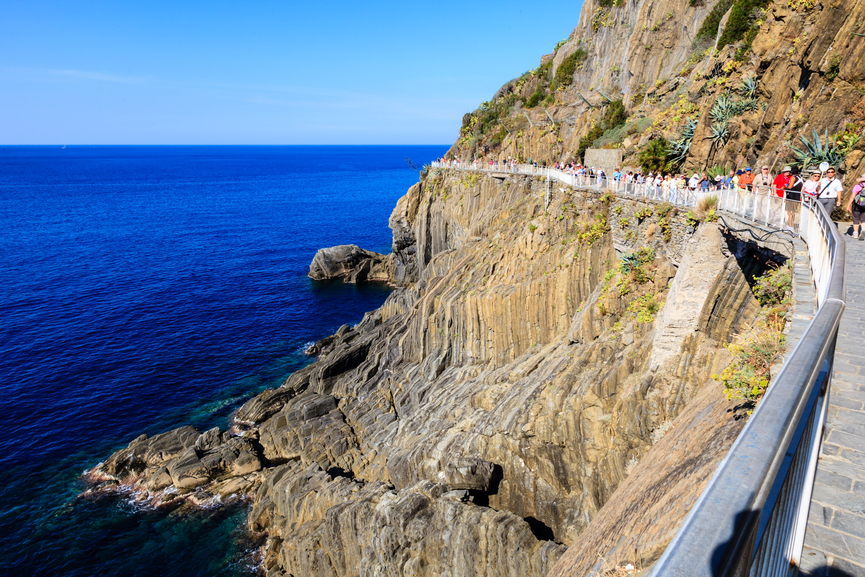 The beaches in the area are sandy and some are filled with pebbles due to the detritus of watercourses, landslides or the activities of man in the region over the centuries. The national park is the habitat for several species of flora and fauna, which find the climate and the landscape perfect for reproduction.
Cultural Environment in the Cinque Terre National Park
The park is often cited as a meeting point between nature and man. For more than a thousand years various civilizations have lived in the area. Despite the harsh climate man has developed cultivation techniques for the land, which enabled survival in the areas that were earlier covered in thick woods. The five towns of Cinque Terre are medieval in architectural style and the area is reknowned for its cuisine and wine. If visiting Cinque Terre be sure to sample some fresh sea food or pesto and some grappa or limoncello.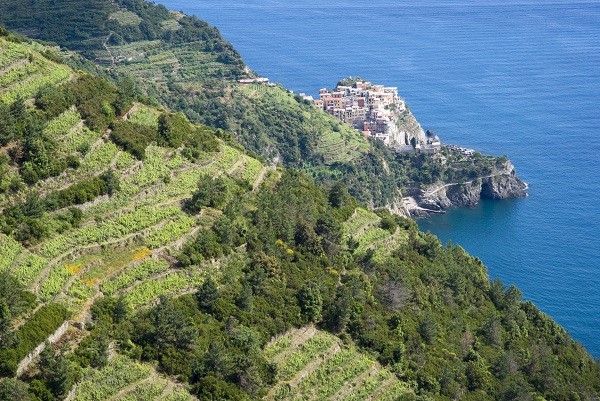 The Terraces and Vineyards of the Cinque Terre National Park
Over the years the locals have replaced the woods that covered the mountains with steep slopes used to grow grapes, which are now cultivated on terraces. These terraces were created by shattering rock and creating dry stone walls; enabling grape growth in Cinque Terre's harsh climate. Be sure to sample some of the wine made from these grapes if visiting the area!