Located in the middle of the picturesque Cinque Terre region is the village of Corniglia, the only town in the area without direct access to the water. Although it may be a little farther from the sea, I would suggest you visit this gem of a village if you are in the area–the views are just spectacular and truly not to be missed. To reach Corniglia you will have to climb the Lardarina, a staircase with thirty-three flights and 377 steps, or cross the road that leads from the railway to the town.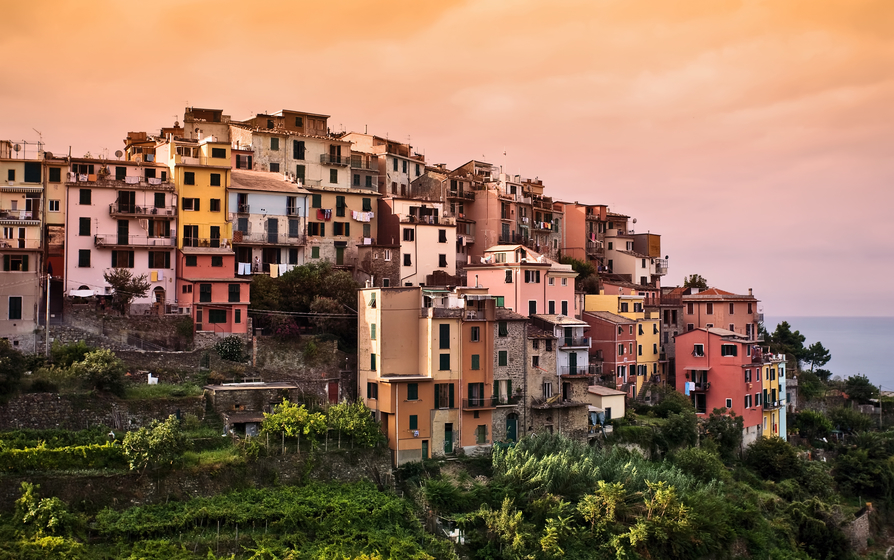 Corniglia's village is a precious jewel, made up of small alleys and narrow streets cut into the rocks (the narrowest of the five villages of the Cinque Terre), with a beautiful beach, known as Spiaggione, that is caressed by crystal clear sea waters. For a day in Cinque Terre, this shouldn't be missed! Since the village doesn't have the glamour of an accessible beach it's the quietest of the land's five towns, making it the perfect spot for a relaxing getaway.
One of the most interesting streets in the village is its narrow main road, Via Fieschi, which is dotted with homes and enticing shops. Head to Corniglia's main square, Largo Taragio, where the locals gather and the Oratory Santa Caterina is located. Above the main part of the town there is the Parish Church of San Pietro, a perfect mix of Gothic and Baroque-Ligurian architecture styles that looks down on the charming village scene below.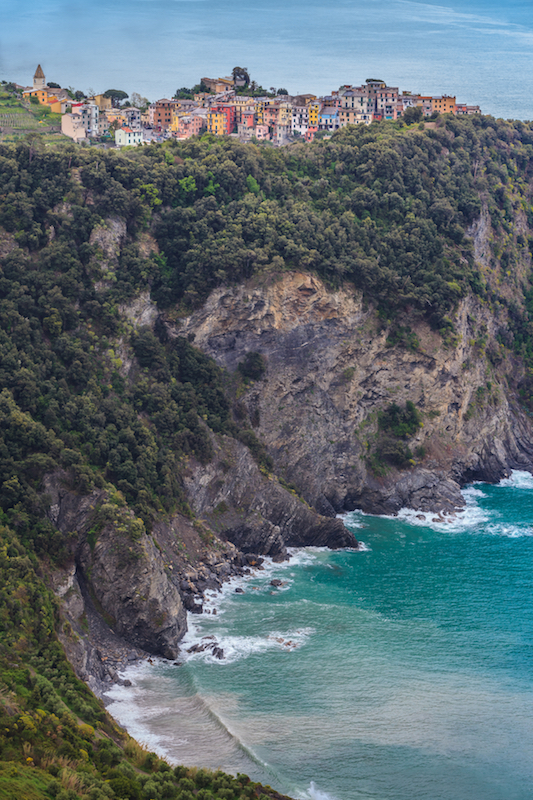 If you decide to stay in Corniglia you will be pleased to find that there are many charming accommodation options, mostly affittacamere or rooms for rent. One of these is the ideally located Cecio, which rents both rooms and apartments, and is also the site of a restaurant known for serving delicious Ligurian cuisine.
"Dolce Far Niente" – Experience "The Sweetness of Doing Nothing" in Corniglia
As I said above, Corniglia is the least touristy of the five villages, so it is a good place to unwind, relax and enjoy life at a slower pace. It is the perfect place to taste a glass of wine and a plate of traditional food, loosen the walking boots or relax in the town square reading a book. You can also choose to wile away the hours in a cafe over gelatos or find your way to Santa Maria Belvedere to admire the spectacular view of the Ligurian sea and of the other Cinque Terre villages.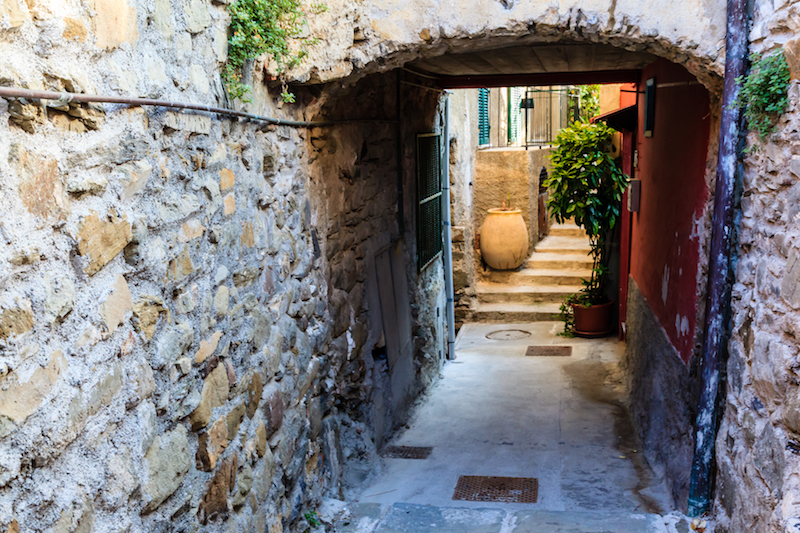 As many others who have visited Corniglia will tell you, its unique charms should not be missed. I think the real glory of the place is the slower pace, which allows you to connect with nature and yourself. A visit to Corniglia will restore your mind and spirit, helping you to discover the il dolce far niente, that is the supreme sweetness of doing nothing. Or at least nothing that you don't want to do.
By Anna Merulla