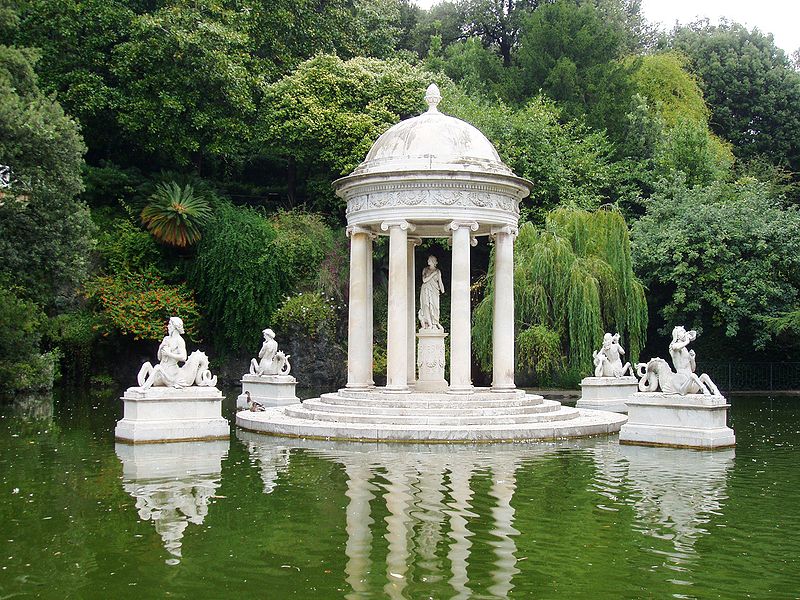 Villa Durazzo-Pallavicini
In Pegli, a suburb of Genoa, on Italy's Western Riviera you can visit the Villa Durazzo-Pallavicini. This Villa is popular for its botanical garden and its 19th century park, designed in the English romantic style. The original estate and botanical garden were founded by Clelia Durazzo Grimaldi in the 17th century and the park was later created by her nephew Ignazio Alessandro Pallavicini who brought in Michele Canzio to design it.
Canzio, a set designer for the famous Theater Carlo Felice, structured the park like one would a play–it has a prologue and three acts: Return to Nature, Memory, and Purification. Canzio wanted any visitor to the park to become a protagonist of this play and many statues scattered throughout the hill work to bring his vision to life. The park opened in 1846 and was eventually donated to Genoa by its owner, Matilde Gustinani, in 1928. It is now home to the Museo di Archeologia Ligure.
Walking through the paths you will be met by the sight of many beautiful plants like camellias, palms, tropical plants, and more. You will also pass ponds, beautiful buildings (including a Coffee House, Madonna's Chapel, a temple to Diana, a mausoleum and a Chinese Pagoda) and a grotto inspired by Dante's Inferno.
How to Reach Villa Durazzo-Pallavicini
By Train: Route Voltri-Savona, immediately next to the railway station in Pegli.
By Bus: From Genoa's city center take bus number 1, 2 or 3.
By Car: Take Highway A10 Genova-Ventimiglia and exit at Genova-Pegli.
Visiting hours at the park are between 10:00am and 5:00pm from October to March and 9:00am to 7:00pm from April to September. The park is closed on Mondays and, if you are interested, there is the option of hiring a tour guide to take you through the grounds. (At the moment – 2016 – the park is closed for renovation, but can be visited on a guided tour; check http://www.villapallavicini.info/ for more info).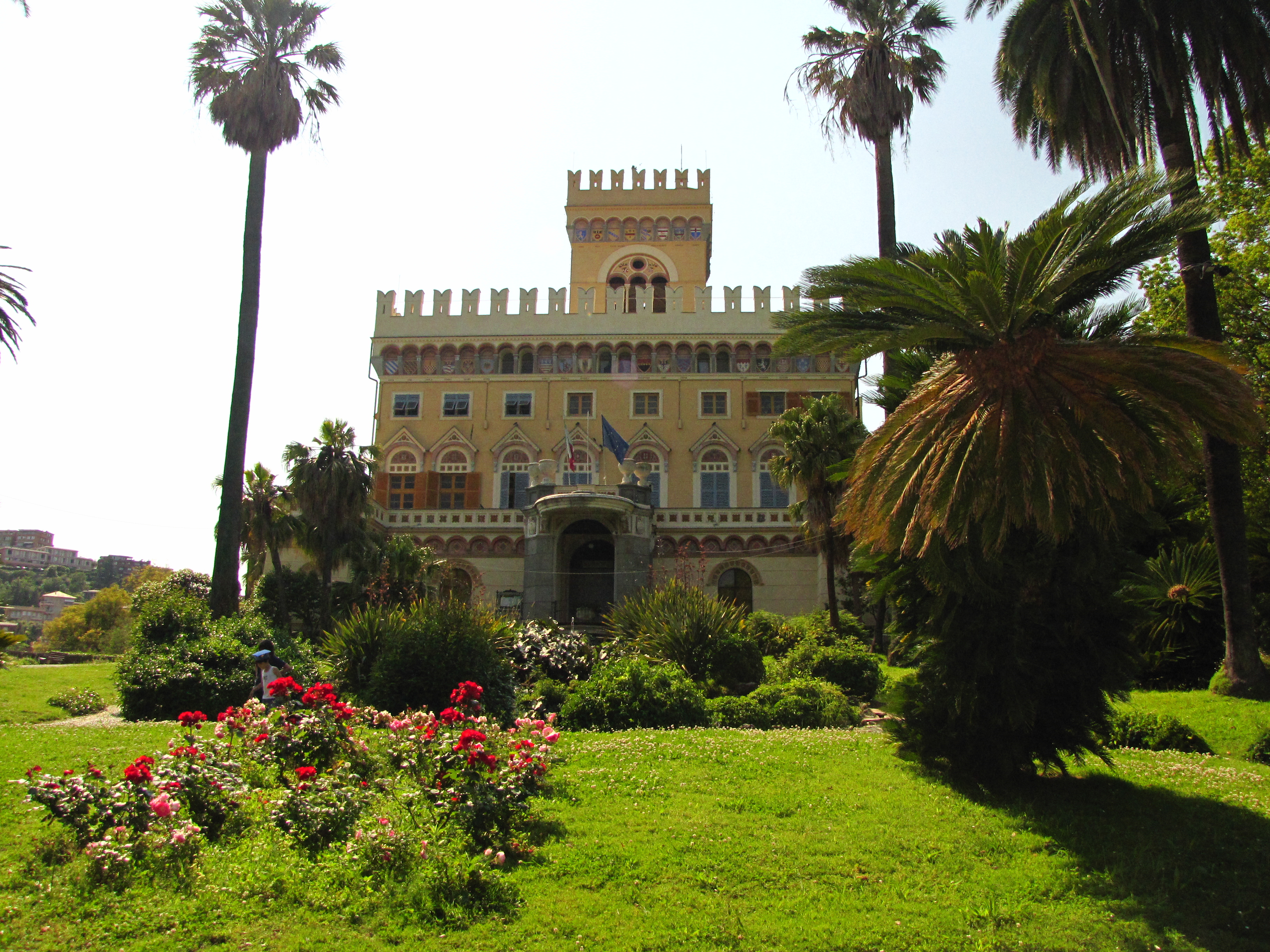 Villa Negrotto Cambiaso
Once one of Genoa's great villas, Negrotto Cambiaso was where aristocrats of centuries past spent their leisure time. The villa was built in the late 16th century in the center of Arenzano, a charming fishing village in Italy's Western Riviera. In 1880 an English-style park was added to the villa along with a Liberty-style greenhouse fashioned out of glass and wrought iron. Today the stunning villa houses Arenzano's Town Hall.
The villa gives the appearance of a medieval castle surrounded by a vast English garden, complete with wide lawns and sinuous paths creating different environments of kiosks, water games caves, streams and waterfalls. The villa's park is located on a hill that slopes down towards the sea. If you choose to visit these grounds you will discover that it is a really picturesque location. The park has varied vegetation with giant arbor, bald cypress, bay and pine trees, as well as holm oaks, living in harmonious community. If you visit the park you will also be able to enjoy a variety of animals from sparrows and blackbirds to ducks, peacocks and turtles.
How to Reach Villa Negrotto Cambiaso
By Train: There is a railway station in Arenzano that connects with the cities of Genoa and Savona.
By Car: Take Highway A10 and exit at Arenzano, heading towards the sea.
The villa is open every day from 8:00am to 8:00pm in the Summer and until 6:00pm in the Winter months.
By: Anna Merulla