Generations of people have taken the leap that many of us only dream of by moving to Italy and immersing themselves into a completely new culture and way of life. The books below are the literary mirror to the experiences of those who did take the plunge and decided to live the dream: set in many different regions of Italy, they describe the experiences that are born of living there and they all have one thing in common: their authors are people who have developed a true love of their adopted homeland and couldn't imagine living anywhere else!
Books About Life in Italy by Frances Mayes:
Under the Tuscan Sun
Bella Tuscany
In Tuscany
Bringing Tuscany Home: Sensuous Style From the Heart of Italy
Every Day in Tuscany
The Tuscan Sun Cookbook: Recipes from Our Italian Kitchen
Frances Mayes has done for Tuscany what Peter Mayle did for Provence! Her first book, Under The Tuscan Sun, chronicles her purchase, with her husband Edward, of Bramasole, a 17 room villa in the hills of Tuscany. The book is a fond look at the labor of love it takes to restore an ancient home and its sweeping gardens, while making a new life in a completely new culture. She chronicles life as an expatriate in Cortona with grace and humor – from learning the Italian language to making new friends.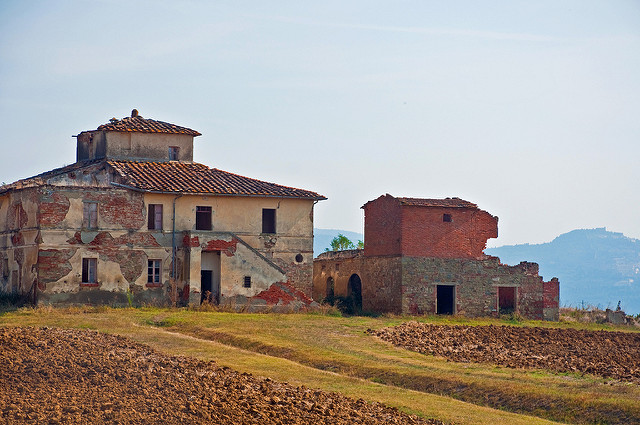 Her second book, Bella Tuscany, finds Frances and Edward finally at the point of renovations being complete enough to truly enjoy their new home: with everyone from home visiting, they decide to take a vacation from it all! Their escape plan benefits the reader, however. Their travels to Venice and other exquisite areas of Italy leave us wanting more.
I've included In Tuscany and Bringing Tuscany Home on this list because, despite being marketed as coffee table books, Frances is a writer first and foremost. Filled with lush photos and delicious-sounding recipes, these books continue to tell Frances and Edward's story. The olive harvests, travels, and the refurbishment of their second Tuscan home are a wonderful companion to the pages of eye candy!
Last in Mayes' publications about Tuscany is The Tuscan Sun Cookbook, a must for all those who enjoy literature as much as cooking. There are also plenty of books set in Italy to choose from! Let's see a few.
Books about Life In Italy by Ferenc Máté:
The Hills of Tuscany: A New Life in an Old Land
A Vineyard in Tuscany
The Wisdom of Tuscany: Simplicity, Security, and the Good Life
Ferenc and his wife Candace, are world travelers residing in New York when they visit Tuscany in the late 1980s, and decide this is where they are meant to live the rest of their lives. Unlike many books in this genre, that start with the protagonist falling in love with an Italian villa, this is the story of the country first and the struggle to find the perfect house to match it. A good portion of the book chronicles their search for the perfect farmhouse, which they finally find in La Marinaia, located in Montepulciano, in the hills outside of Siena. Because they live in a true working farm community, Máté's books are replete with stories of tilling gardens, hunting mushrooms, and learning how prosciutto is really made! Ferenc and Candace are a fun couple, and unlike some travel books which make you feel like you are being told a story, Ferenc makes you feel like you are truly along for the ride!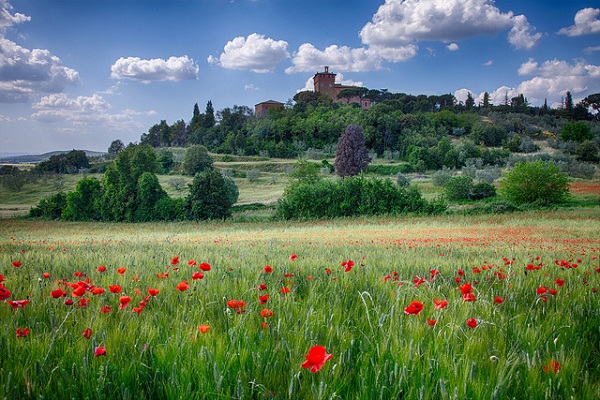 Books about Life In Italy By Annie Hawes:
Extra Virgin: A Young Woman Discovers the Italian Riviera, Where Every Month Is Enchanted
A young Annie Hawes convinces her sister Lucy to escape the miserable English winter to work grafting roses in the Italian Riviera. They arrive in a small village in the inner area of Liguria, which is two miles away from the Riviera by road, but about 2000 miles away by lifestyle! Annie and Lucy, young and broke, build their lives in the small town of Diano San Pietro through hard work, and eventually buy and restore an old farmhouse surrounded by 50 olive trees. Their neighbors are bemused by the idea of two single women running a farm on their own, and somewhat horrified when Annie takes the advice of a government agricultural expert and bucks the olive farming system! As a bonus, a little reading between the lines exposes a blossoming romance between Annie and a fellow olive farmer!
Books about Life In Italy by Lisa St. Aubin de Téran:
A Valley in Italy
Lisa St. Aubin de Téran is an English woman whose life experiences are enough to fill the days of at least 10 more people! This book recounts her first year living in Italy, restoring a decrepit villa in the hills of Umbria. De Teran and her artist husband Robbie Duff-Scott are not your typical restrained Brits. They are a bohemiam team of the "act first, figure out the details later" variety. Shortly after purchasing their dream villa, they find out that the house needs a little work – like running water, window panes and a roof. Stories about De Teran and her teenage daughter camping out at the villa site and boiling pasta in bottled sparkling water are both abysmal and thrilling. You will be glad you are along for the ride from the comfort of your own home!
Books About Life In Italy by Tim Parks:
Italian Neighbors
An Italian Education: The Further Adventures of an Expatriate in Verona
Italian Ways: On and Off the Rails from Milan to Palermo
The only writer on the list who isn't residing in a decades old villa or farmhouse, Tim Parks and his wife settle in Montecchio, near Vicenza. His books are fun accounts of apartment living, with nosy neighbors and customs that seem quirky to the staid Brit, despite having Italian-born wife Rita to help him find his way! His second book, Italian Education, focuses on raising his two children Michele and Stefania surrounded by Italian family and friends concerned with Tim and Rita's decision to have more than one child at all! Tim's humorous-but-honest accounts of being tangled in the red tape that comes with working outside the country of your birth is a must-read for anyone considering doing the same.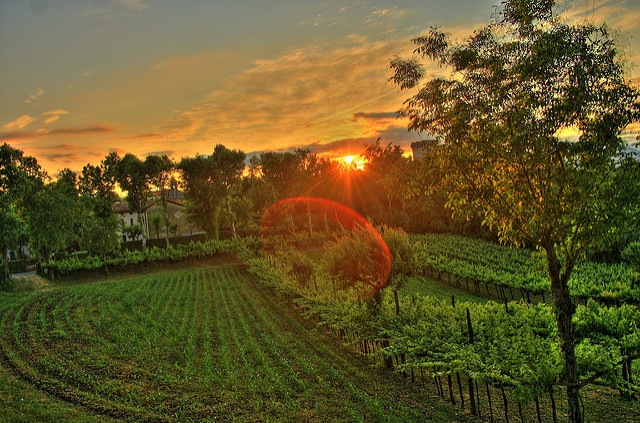 Books About Life In Italy by Daphne Phelps:
A House in Sicily
Unlike the rest of the books on this list, Daphne Phelps tells the story of a different generation of Italian life. In 1947, the 34-year-old "British Spinster" inherits her uncle's Sicilian home, Casa Cuseni, in Taormina, Sicily. She goes to Italy with the intent of selling the property and ends up spending the next 60 years of her life living there! Daphne writes with a terse, acerbic wit and the book is at its best when she retells the stories of all the famous Casa Cuseni visitors, which include Roald Dahl, Henry Faulkner, and Tennessee Williams. A wonderful reminder that the current generation didn't invent the romantic idea of living abroad! Casa Cuseni is today ran by Phelps' family, who kept it open as a locanda, a B+B, just as Daphne used to.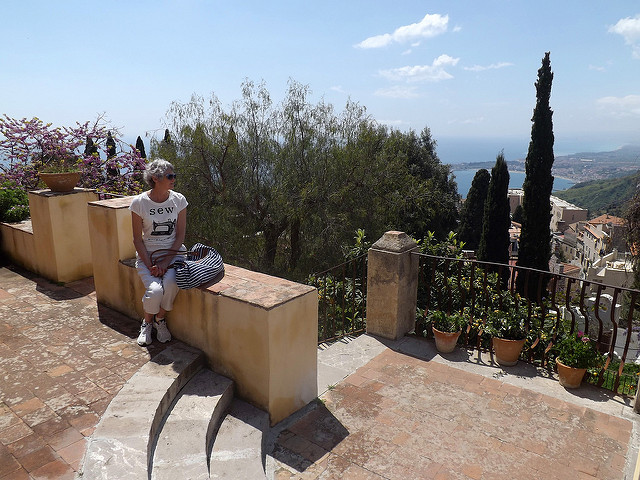 Books About Life in Italy by Dario Castagno
Too Much Tuscan Sun: Confessions Of A Chianti Tour Guide
Day in Tuscany: More Confessions Of A Chianti Tour Guide
An Osteria In Chianti
The Bromide In the Soup
Too Much Tuscan Wine
Dario Castagno was born in England by Italian parents that were importing Italian wine to England. He moved to Italy when he was 9, worked as travel guide in the Chianti area and later on discovered to have a talent for writing. Check out his website: http://www.dariocastagno.com/books.html .
Books About Life in Italy by Elena Ferrante
Already famous for her Troubling Love and The Days of Abandonment, in 2011 Elena Ferrante publishes My Brilliant Friend, the first chapter of the Neapolitan Novels, a set of 4 novels telling the story of the coming of age of two friends in Naples, starting from after WWII until today.
The series is a great insight into Italian society during the different decades and has been translated in 36 languages.
My Brilliant Friend
The Story of a New Name
Those Who Leave and Those Who Stay
The Story of the Lost Child
By Faith Harper
Edited and updated by Francesca Bezzone