We would like to offer you a general guideline on what to seek when searching for an hotel in Italy. Most of the rules are common to other countries, so feel free to apply them to your needs.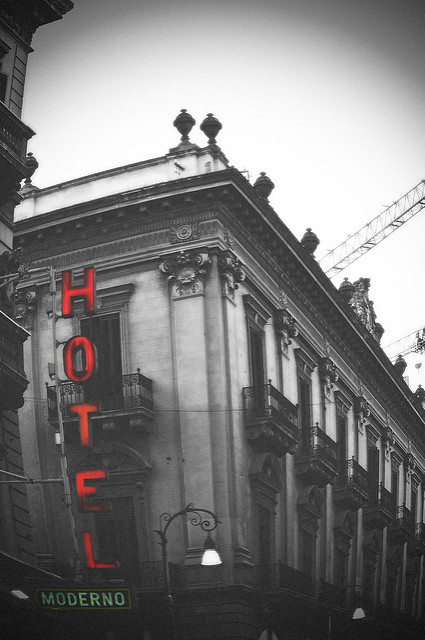 Location
The most important thing is clearly location, as it does not only define the price, but also the overall set up and rhythm of your vacation.
Every city in Italy has very central hotels, and we strongly suggest choosing them above others to make getting around easier: unless you are planning a nice, relaxed vacation in the countryside, you will want your hotel to be in a relatively prime location. If the calm countryside is, on the other hand, what you are after, you may like the idea of renting a room or a  villa in Umbria or Tuscany, Italian hot spots when it comes to country style holidays.
Price Range
A decent hotel, in a main city or popular location will cost you money. Keep in mind that hotels in Italy, and in Europe in general, are not cheap. You may manage to save a bit by choosing a bed and breakfast as opposed to full board hotel but, when it comes to cities, quality and price range do not  vary much. In the country, things can be very different. With "agriturismi" properties becoming increasingly popular, there are now many more choices allowing you to keep your budget low, while getting in touch with nature. In any case, looking for the best offers on dedicated websites is a great idea to find the right place, at the right price.
Room Size
The average room size in Italy is smaller than what people are used to in America. Beds are often twins and a single room means just that. A double room, if not specified, is usually a double twin bed room. All rooms in hotels are, clearly enough, en-suite.
Elevator
Some smaller hotels in older buildings might not always have an elevator. So, if this is an issue, make sure to double check before booking.
Amenities & Extras
Usually, hotels websites and holiday booking platforms will let you know about these. If looking at a hotel that is rated 3 stars and below, be sure to inquire as to what amenities are offered. Make sure to read the fine print before booking. Gyms and pools are not very common in the city except in luxury hotels.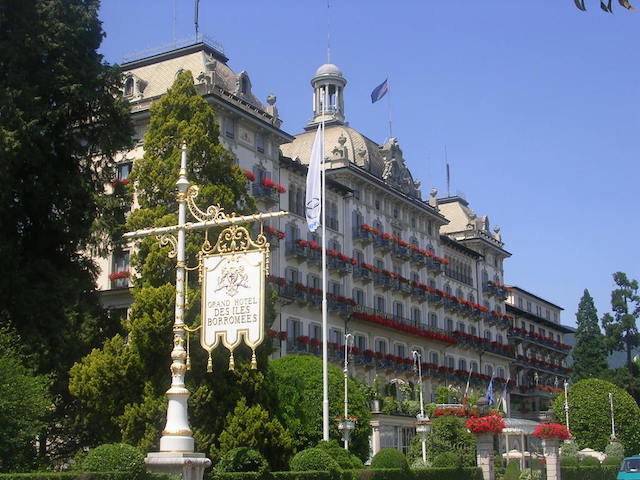 Internet
Wi-Fi and internet access is finally catching on and most locations offer them. In terms of pricing, it is still uncommon to receive it as a freebie and many hotels charge for it.
Food
If there is a restaurant, chances are the food will be pretty decent, but unless you are in a resort we strongly suggest you go out and seek eateries beyond your hotel. Usually the prices are not that different and you can enjoy a wider variety of choices and experiences this way.
Room Service
Cleaning services in hotels are pretty standard; in terms of getting food delivered to your room, it really depends on the hotel. Most hotels do offer room service with varying times, depending on operation and kitchen hours.
Number of People Allowed in a Room
This is a major difference with the US, as rooms are charged per person and every person must be registered. This means that one price does not pay for all and you cannot just pay a flat rate and fit as many as you can into a room. Even hotels offering a flat rate, have a maximum number of people per room, which cannot be surpassed.
Personal Identification
Every guest must be registered, therefore showing proper I.D. at check in is a must. The law requires it, so you must be prepared to reveal the identity of each member of your party.