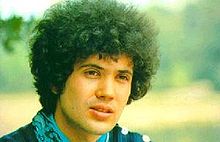 When Lucio Battisti died in 1998, the world of Italian music seemed to stop, with the entire country mourning a legend. Battisti was not just a singer, but a man who, through music and composing, was able to bind emotionally together three generations. The end guitar of "Non e' Francesca" is an instrumental piece of genius, on a par with Jimi Hendrix's solos. Lucio's talent was of course supported by the extraordinary lyrics of Mogol, a true poetical talent. Their songs hit right on the heart of every Italian, as each note and word seemed to be custom written for the person listening. Even today, a Battisti record evokes the same emotions as it did 50 years ago.
Battisti came from Rieti, from a family of humble background. Lucio's musical talent conquered Italy quickly, and transformed him in the undisputed king of musica leggera. Although considered one of best singer/musician Italy has ever had, Battisti never wanted to perform live, he never gave a concert and, just like Mina, he eventually decided to disappear from public life and simply record in studio. Because Battisti always kept himself out of the public eye he was able to remain, in an almost mythic way, in the hearts and minds of fans even after his death.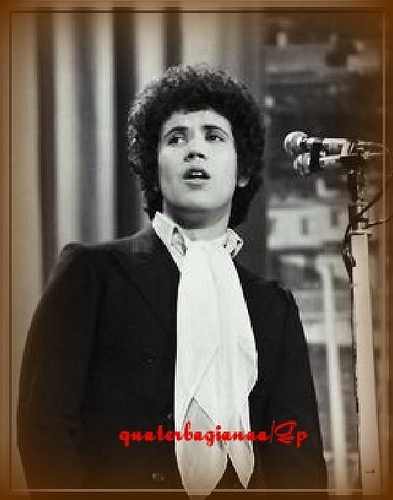 Battisti's songs can truly be considered the soundtrack of our lives, regardless of age and social status. As we go into the future, his music lives on and his popularity keeps on growing. The singer's CDs still top the charts and his video appearances are very much searched on the web and often broadcast on tv networks. The sound of Battisti's notes became a soundtrack for generations – music to fall in love to, break up to, and grow up with. The real secret of this amazing artist is not just his ability to connect, but also to produce fresh and contemporary music.
La canzone del sole, Lucio Battisti
Among all the hits that Battisti produced, we would like to remember three: "Emozioni" (Emotions), "Acqua azzurra, acqua chiara" (Blue Water, Clear Water) and "Il mio canto libero" (My Free Chant). These three songs summarize Battisti's style and his music, in its total complexity and sound research. Mogol's lyrics were phenomenal, but were often shadowed by the brilliance and geniality of the music. Battisti was not afraid to experiment; in the second part of his life, he moved to a London studio, seeking new inspiration, but also to avoid the Italian media, confirming his desire to be left out of the gossip and left alone by the paparazzi. From London, Battisti was able to produce some other great masterpieces, even if he interrupted his collaboration with Mogol. Battisti's new lyrics sounded more experimental and probably not as immediate as  before, but the change of style paid off and the new music reached the success of his early work.
Ancora Tu, Lucio Battisti
This success helped him also to communicate with a brand new generation which, from the 80's on, changed its taste and music trends. Teenagers now listen to the same music and the same singer their parents fell in love with, exposing them also to the same music their parents would have listened to. Battisti seemed to feel very comfortable navigating between generations and his sales continued to soar. Of course, keeping himself out of the public eye only added to the legend and sparked the curiosity of the public
During his career, Battisti also tried to sing in Spanish and other languages, but he did not find the same success and probably never really cared to go international.
On a day of September in 1998 the life of this great artist ended, much like one of his songs, leaving the soul touched and the listener questioning the mysteries of life.